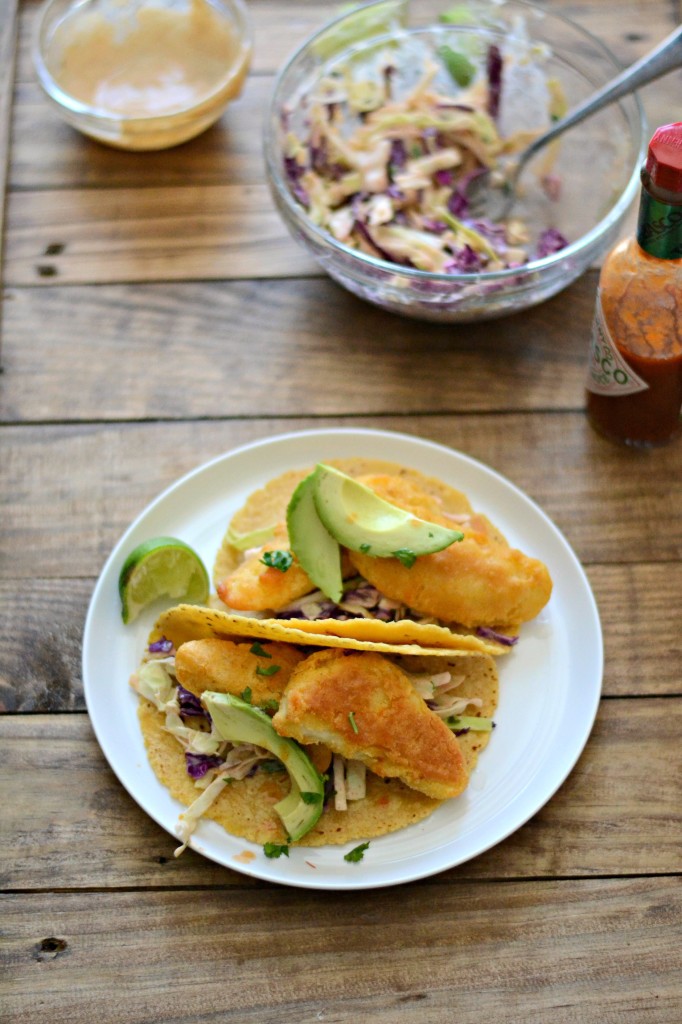 If you wanted a real life glimpse into my weekly dinner repertoire, this dish is it! I seriously set this picture up, took the photo on this box, then moved the plates from the box to the table, and then moved the tacos from the plate to my face. That is real life, folks.
So many times growing up, we lived off fish sticks on those Lenten Fridays. When I tell Mike that we are having fish sticks for dinner, he groans. I even tried to give Andy a fish stick all slathered up in beautiful tartar sauce. I thought I was smarter than him because he loves any kind of sauce or sour cream or yogurt on anything. Alas, the kid took a bite of the fish stick, ate the breading off, and then spit out the fish.
Guess he is more like Mike than I thought. Ha!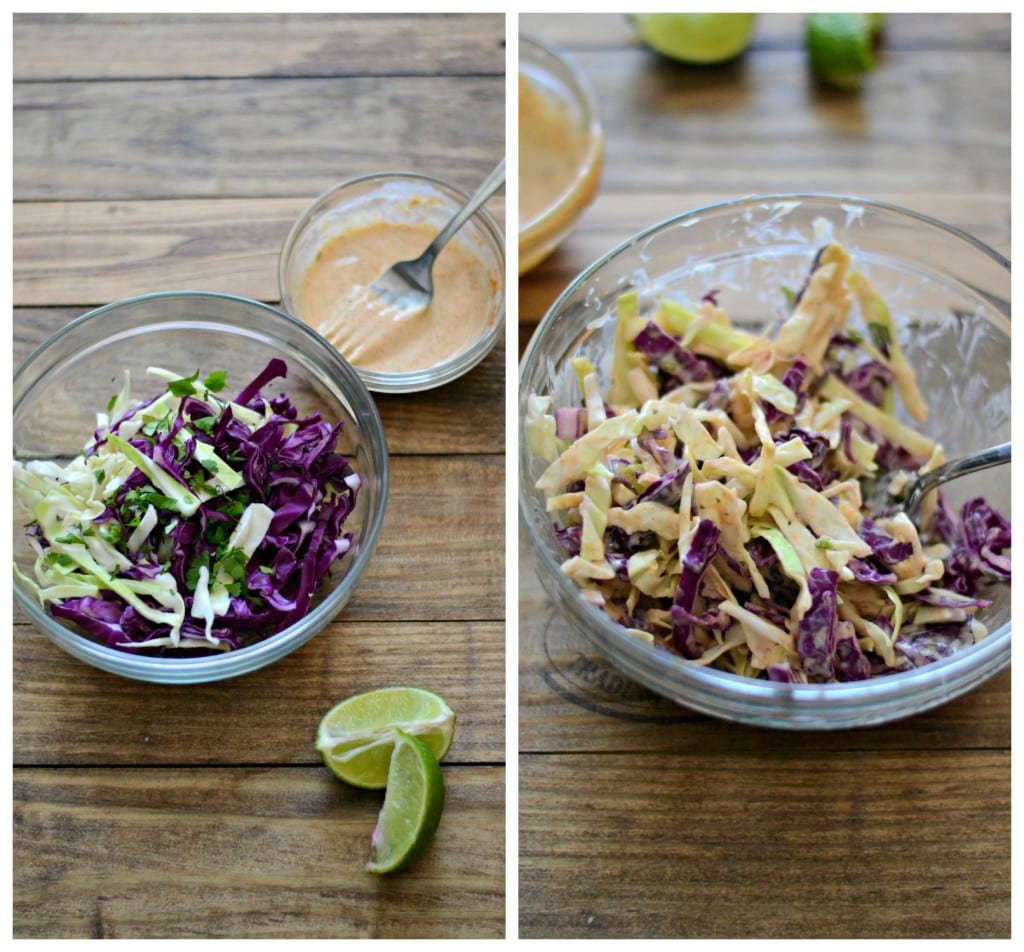 I gave up on getting Andy to eat fish sticks… for now. I am not giving up on Mike! That is where this dish came from. I took another page out of my Mom's dinner playbook and made a twist on the spicy slaw she makes every time they have tacos.
Basically for this recipe, you just bake up your fish sticks according to the packaging instructions and then combine a little of your favorite shredded cabbage mix or even broccoli slaw mix with some ranch dressing, lime juice, hot sauce, and taco seasoning. See! It is an easy way to gussy up the boring fish stick. Serve with some rice and beans and whatever toppings you want.
For this recipe you will need:
Fish Sticks
Tortillas
Coleslaw Mix
Ranch
Taco Seasoning
I feel like you can skip the lime juice and hot sauce if you are pressed for time or missing one or the other. Gussy up those boring fish sticks and taco-fy your dinner.
Crispy Fish Tacos with Southwest Ranch Slaw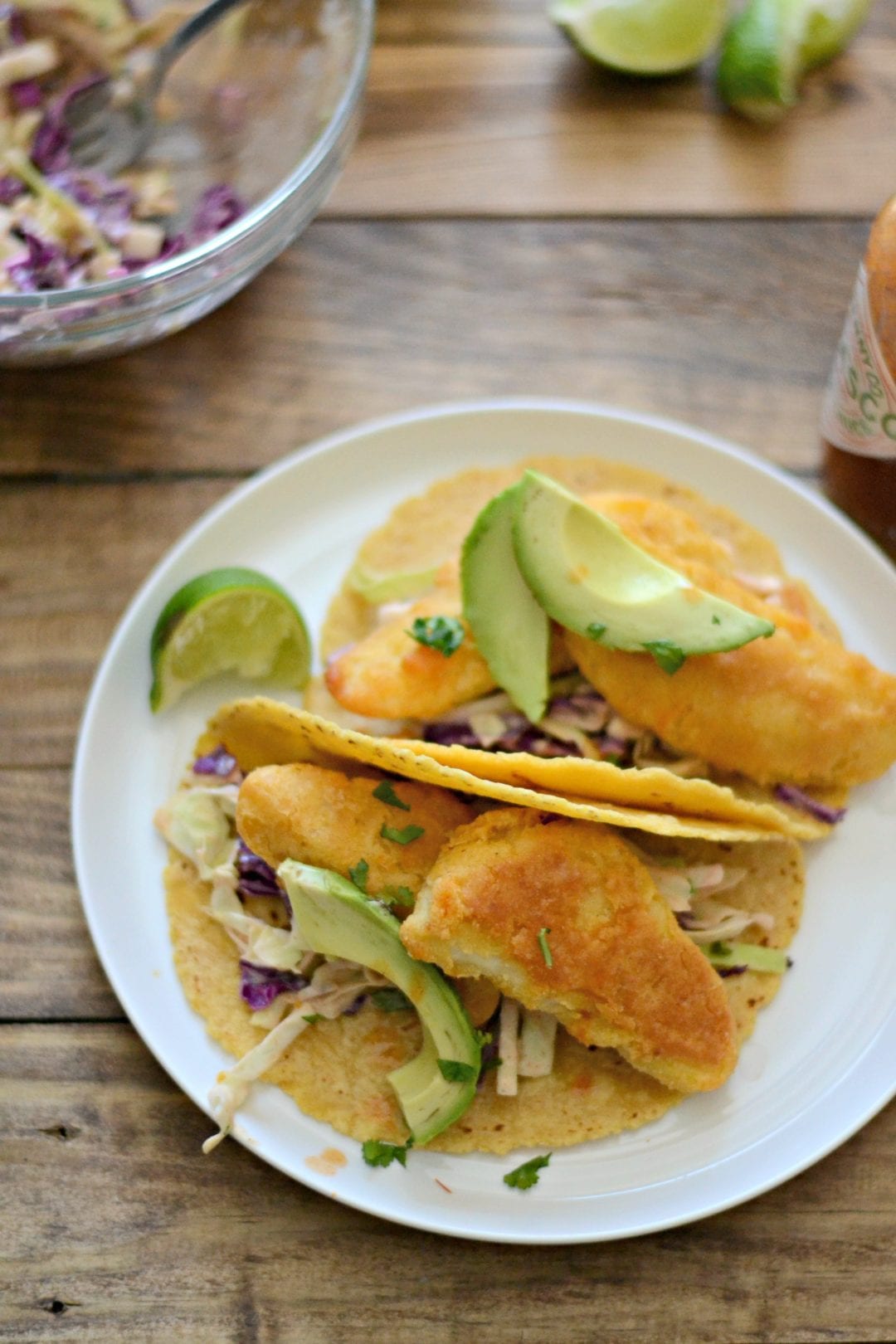 Gussy up those boring fish stick with this easy southwest ranch slaw and have dinner in 20 minutes!!!
Yields: 6 Tacos
12 Fish Sticks
6 Tortillas
8 Ounces Cole Slaw Mix (shredded cabbage or broccoli slaw)
¼ Cup Ranch Dressing
2 Teaspoons Taco Seasoning
Two dashes Tabasco
1 Teaspoon Lime Juice
Cook the fish tacos according to the packaging instructions. Wrap the tortillas in a damp kitchen towel and microwave for one minute.
While the fish sticks are cooking, mix the ranch, taco seasoning, lime juice, and Tabasco in the bottom of a medium bowl. Add the slaw mix to the bowl. Mix to combine.
Top each tortilla with a little slaw and a few fish sticks. Enjoy!
Preparation time:

5 minutes

Cook time:

15 minutes

Total time:

20 minutes