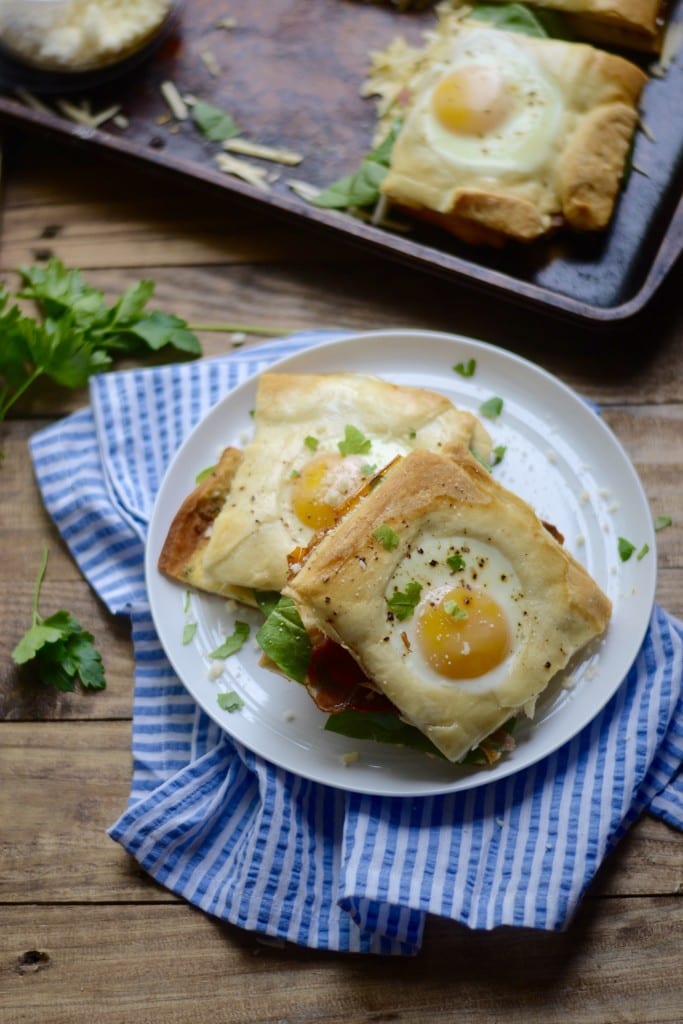 Maybe this Mother's Day… it is time to say to your mom, "Hey, I got you."
I know I said I wanted a day out alone. That's not really true. I would love a day home with both kiddos where they were both behaving (aka not whining or only being appeased by multiple Oreo's) and both slept for three hours during nap time. But, alas life isn't that coordinated or fair. Motherhood is effing hard. Everyday I struggle with feeling like I am not doing enough. Not doing enough blog work. Not doing enough TV-free time. Not enough time with Jack/Andy one-on-one. Not enough time as just a wife. It is thankless, dirty, but oh so rewarding. It seriously tests the boundaries of every emotion you have ever felt. When I was younger my mom would say to me, "One day when you have kids of your own, you'll understand." And boy howdy, do I.
My mom had three kids under the age of four. My dad worked long hours in the city and then traveled for work a lot back then too. Every time I think I have it hard, I think about my Mom doing all this plus one more small child. I am pretty sure my mom was/is still Super Woman. Otherwise, I have no idea how she did it hahah. Diet Coke? Yeah I am pretty sure Diet Coke runs in my Mom's blood stream at this point in her life.
Both my kids are still contained in cribs, so I guess I have that going for me. Andy is already up to four stories at bedtime. I can only imagine what big boy bed bedtimes will be like. I can honestly say I was a real asshole as a kid. Mainly during times i should have been sleeping. I would ask for fifteen more stories. Fall asleep while my mom was reading and then pop back up the second I heard anything remotely close to a book closing. I would cry my heart out every Sunday night because I didn't want to go to school the next day. I would sneak into my parents room and tell my mom I couldn't sleep. She allways sleepily pulled back her covers and let me climb in bed with her. I guess I can't really get mad at my own kids for hating sleep because I have been there before, I guess.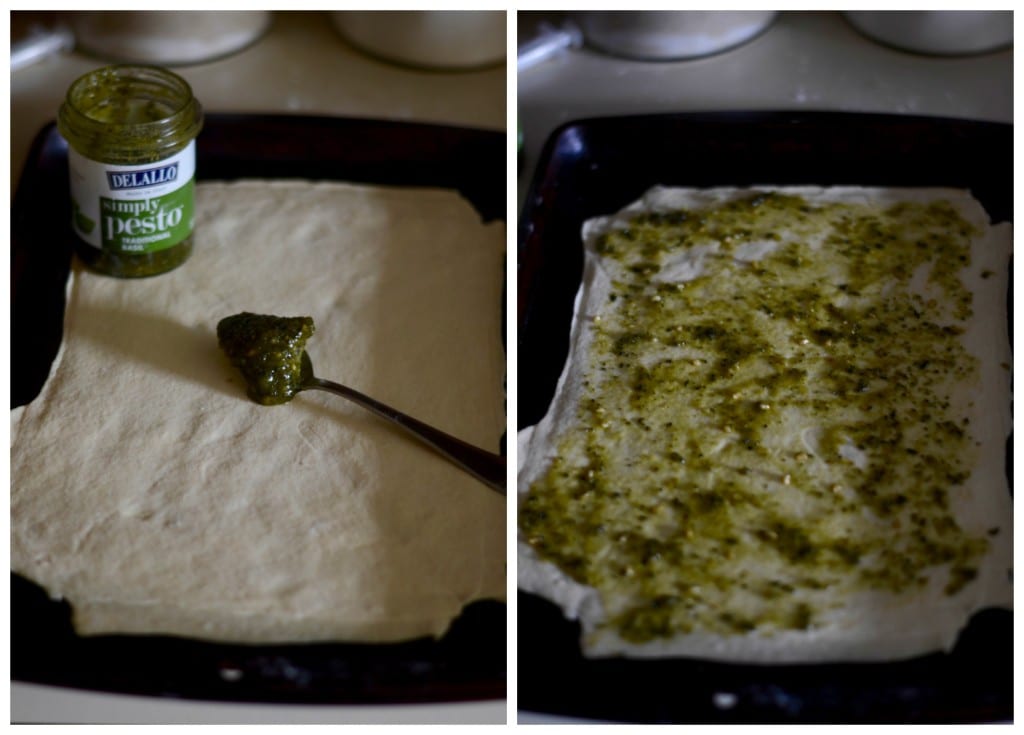 The other day, after numerous "I am just calling to vent" phone calls to my mom, she sent me this video that is going around the interwebs. I cried like a baby. It is all about slowing down and enjoying the age your kid is right now because one day they grow up. The line in the song, something about "I got you," really struck a chord with me.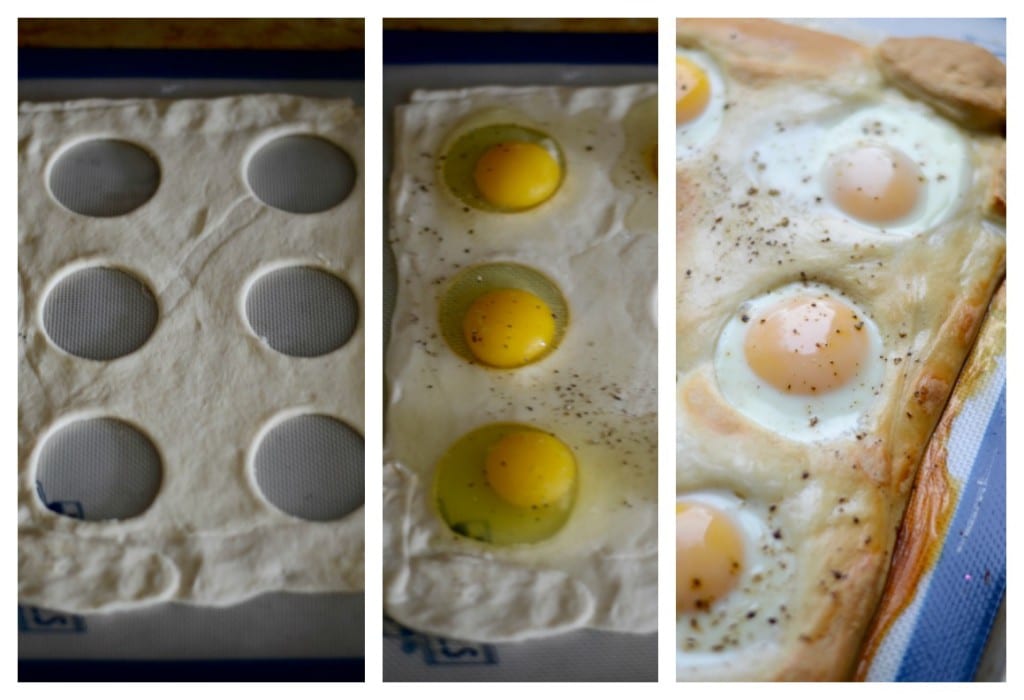 You see, when I am having a hard time balancing holding both kids in my arms, I usually say to Andy, "Hold on. Mama's got you" (even though in reality I am like, walk fast mama, you're going to end up dropping both kids). Now, when Andy wakes up in his crib, he stretches his arms out towards me, holds on to my neck, and as I lift him out, he says, "I got you mama." Every single time he says it I just want to make a recording and savor the sentence forever.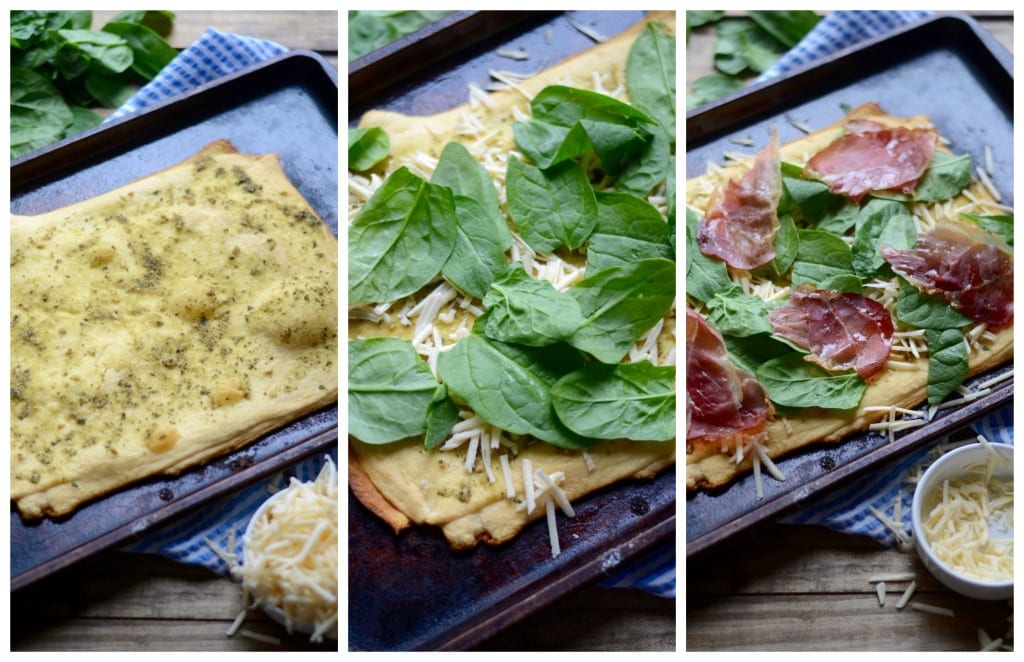 Thinking about my Mom, I know that no matter how old or how self-reliant I claim to be, I know my mom has always got me. She's got my back, kicks my backside when it needs kicking, and listens when I need a friendly ear. That is really what being a mom is all about. Even though you may feel like you're losing hold on the day to day balance you make sure those kids know, "Hey, I got you." No matter what age my boys are, I will always be there for them. And that is the ultimate thing my mom has taught me.
So like I said, maybe it is time to say to your mom, "Hey I got you."  Hey, I will call you instead of waiting for you to call. Hey, I will pick up this dinner bill since you always pay. Or maybe for the wife/mother of your children you'll say hey I got you by picking up that pair of pants and boxers that has been sitting next to the laundry basket without being asked a million times to do so (not a real life example or anything). Maybe a "Hey babe, I got you. Don't cook tonight. I am bringing home dinner."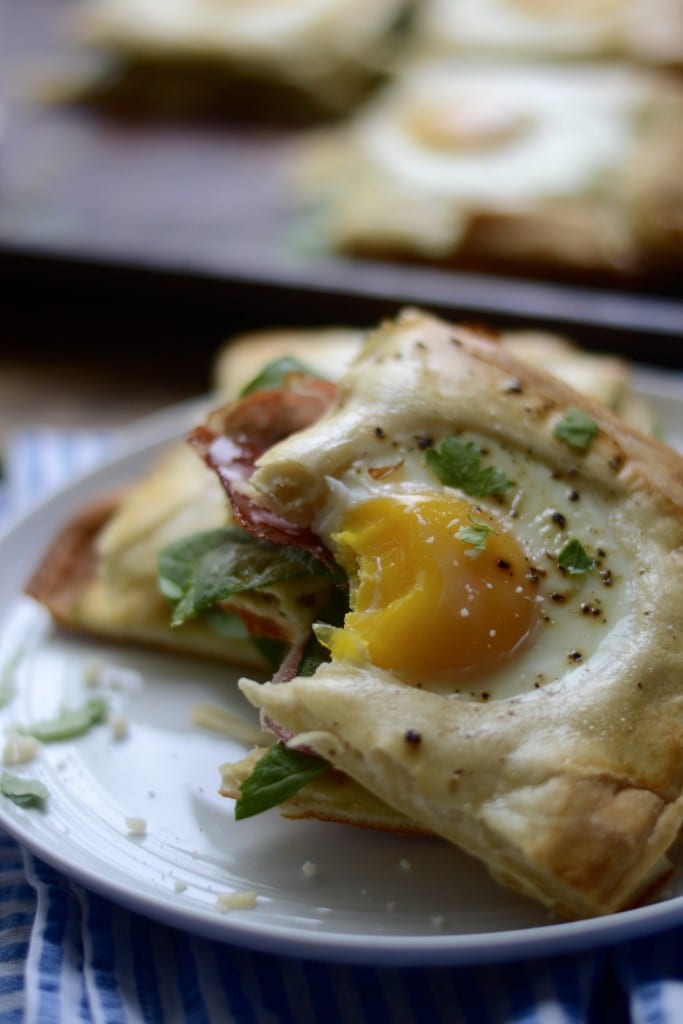 Just little ways to tell the Moms in your life you are there for them, you see them, and you appreciate them. I think that means more to us than a dinner out without kids…. Maybe.
Ok emotional tirade over.
What you need to know about this recipe is it is SUPER EASY! Seriously this is your ingredient list:
Crescent Roll Dough
Eggs
Prosciutto
Premade Pesto
Fresh Spinach
Cheese
DONE! Don't these look way fancier than that? Plus it is all made on two big cookies sheets lined with parchment so that means no clean up! These are exactly the kind of sandwiches you should make your mom this weekend! Plus if you undercook the eggs a little, they reheat great the next day! Bonus meal!
Down to our final order of business. We are drawing near to the end of #BrunchWeek. Be sure to check out the other recipes and ENTER THE GIVEAWAY! Click here -> for the giveaway.
BrunchWeek Beverages:
BrunchWeek Breads, Grains and Pastries:
BrunchWeek Fruits, Vegetables and Sides:
BrunchWeek Egg Dishes:
BrunchWeek Main Dishes:
BrunchWeek Desserts:
Red Star Yeast, Dixie Crystals, Cabot Cheese, Vidalia Onion Committee, Sage Fruits, Nielsen-Massey, KitchenIQ, and Le Creuset for providing the prizes free of charge. These companies also provided the bloggers with samples and product to use for #BrunchWeek. All opinions are my own.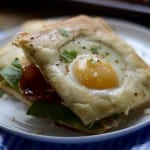 Baked Toad in a Hole Breakfast Sandwiches
Fancy toad in a hole breakfast sandwiches using crescent roll dough, pesto, prosciutto, cheese, and fresh spinach. All baked in the oven which means little clean up!
Ingredients
2

Tubes Crescent Roll Dough

1

Heaping Tablespoon Pre-made Pesto

12

Slices

Prosciutto

6

Eggs

Salt and Pepper

1

Cup

Shredded Cabot Horseradish Cheddar Cheese

2

Cups

Fresh Baby Spinach
Instructions
Preheat oven to the temperature specified on the tub of crescent roll dough. Mine said 375 so that is what we will go with for this recipe. Spray two large baking sheets with cooking spray or line with parchment paper. Line another baking sheet with foil.

Arrange the prosciutto on the foil-lined baking sheet. Bake in the oven for 10 minutes until crispy. Allow to cool and then pat off excess fat with a paper towel.

While the prosciutto bakes, arrange all the crescents into a tall rectangle stack. Flour the rolling pin and top of the dough too. Roll the dough out into a large 9x13 inch rectangle. Do the same with the other tube. Place the rolled out dough on to prepared pans.

Spread pesto over one rolled out tube of crescent roll dough.

Use a drinking glass to cut out 6 holes for the eggs in the other rolled out piece of dough. Crack an egg into each hole. Sprinkle the tops with salt and pepper.

Bake both sheets for 10-12 minutes until the edges are golden and the eggs are opaque.

Sprinkle the pesto half with shredded cheese and top with spinach.

Cut each cooked crescent roll dough half into 6 equal pieces. The sandwiches don't have to line up exactly.

Top each of the spinach pieces with two pieces of prosciutto and then cover with the top slice containing the egg.