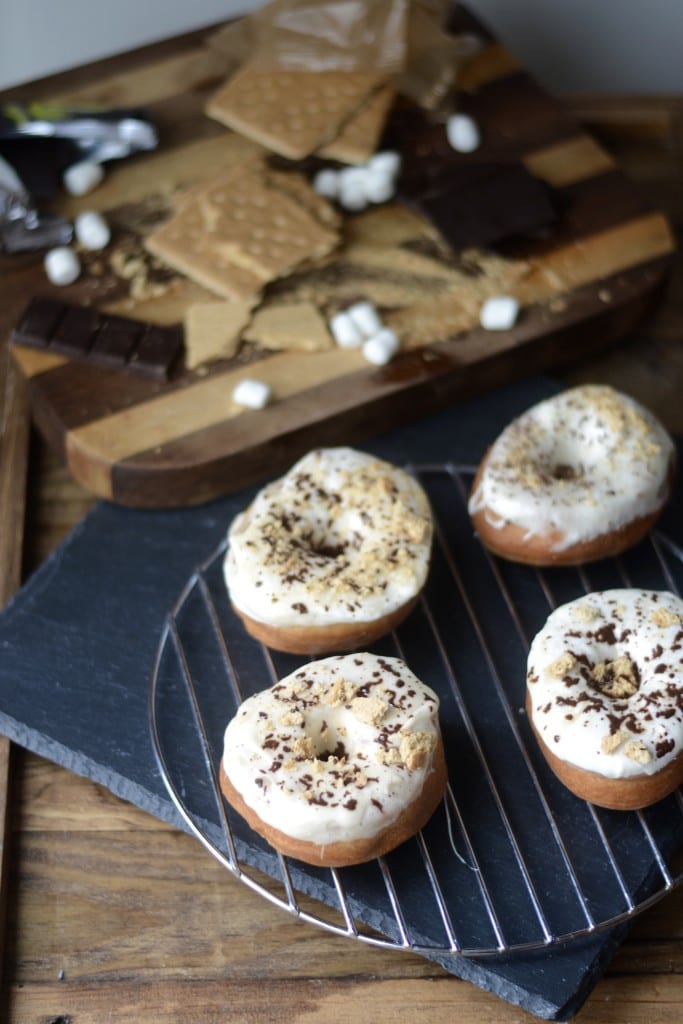 OK, I apologize only a little bit for what I am about to say. I have gotta say it though. It's like busting out of me.
"I haven't had anything yet, so how can I have some more of nothing?"
"You're killing me Smalls! These are s'mores stuff! Ok, pay attention. First you take the graham; you stick the chocolate on the graham. Then you roast the 'mallow. When the 'mallows flaming… you stick it on the chocolate. Then cover with the other end. Then you scarf. Kind of messy, but good! Try some!"
AAAAAHHHHHHH! I feel so much better. God, I love that quote. Are you like me? Do you always think of that anytime anybody even mentions s'mores? That has to be one of my top five favorite movies of all time! Sorry for so many exclamation points, I just love me some Squints and Smalls and Ham! Oh and of course Benny the Jet. Um, like, what middle school-aged girl didn't have a giant crush on him? Better yet, what middle school-aged boy didn't go out and buy a pair of black high top Chuck Taylor's and want to BE Benny the Jet?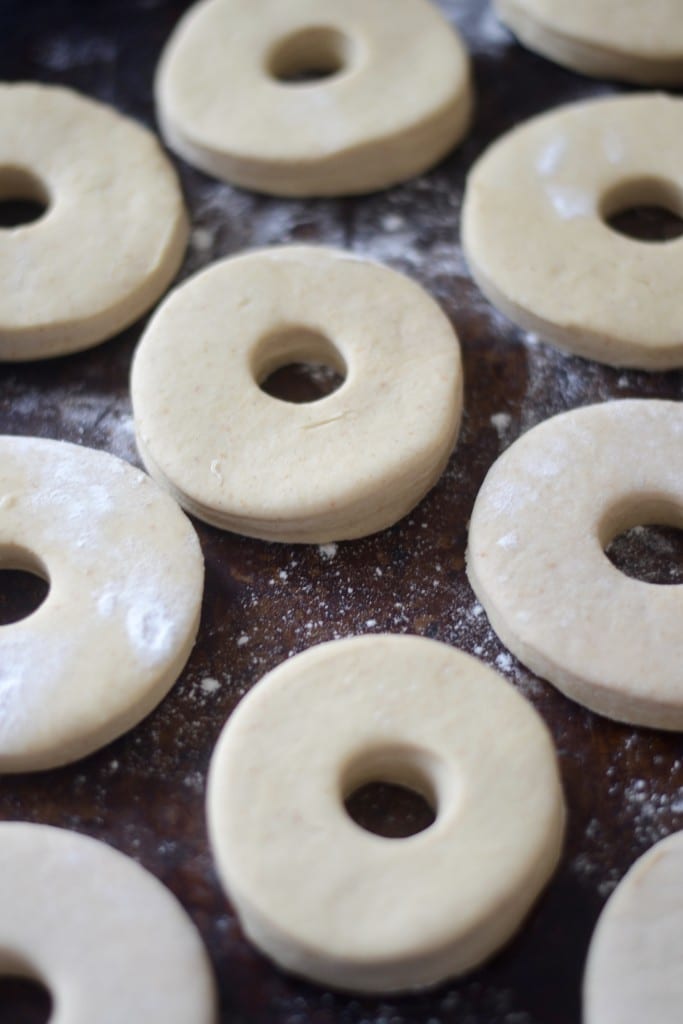 I know that my brothers did.
The summer that movie came out on VHS (yes, VHS), we literally watched it every single day. We would reenact the movie all day in either the pool or in the yard. Then when it was time to come inside, we would retreat to the cold basement with Push-Pops in hand and watch the movie. Wake up and repeat the next day.
My brother Nick would always pretend to be Ham Porter. His cannonball could come pretty close to the epic cannonball Ham does in the movie. He would even do the strut down our pool deck and pretend to say hello to imaginary ladies.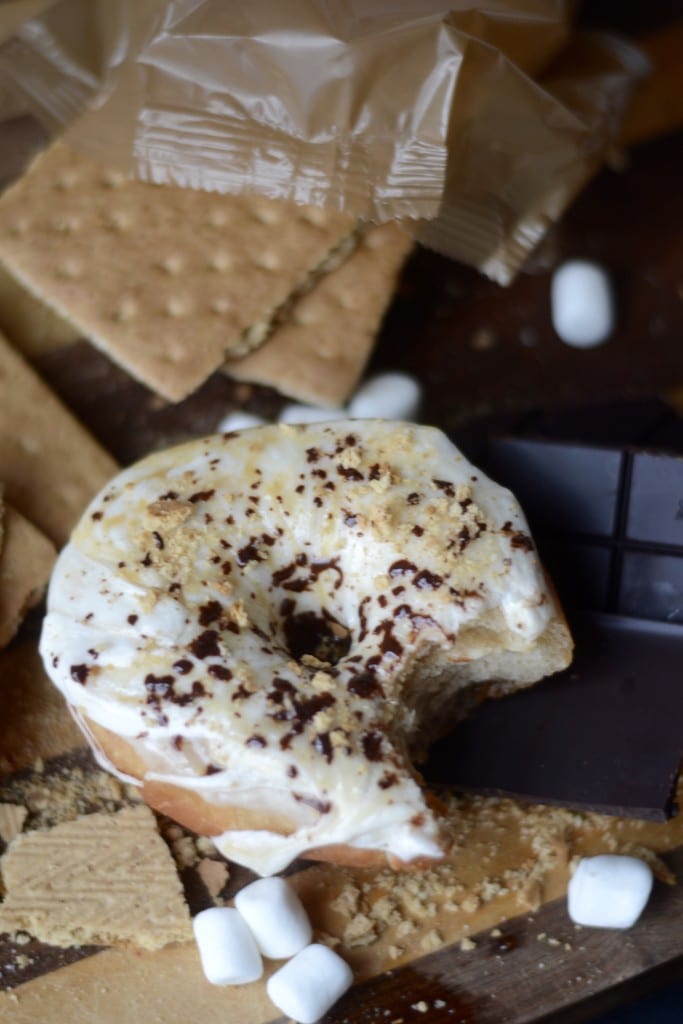 My other brother, Zack, was always Benny the Jet. He would just want to lace up his shoes and run. We would always reenact the epic scene where the Jet steals home. "The Jet stole home! The Jet stole home!"
I was never, not in a million years, Wendy Peffercorn, nor would I even think to pretend to be her. I was usually stuck with Squints or Smalls. I am totally ok with that though. My brothers would send me out into the way back of the backyard and tell me to stand there with my glove in the air and attempt to hit a pop fly right into my glove without me having to move my hand at all. I would say after an entire summer of attempting this, they maybe got the ball into my glove…. once. Maybe.
Oh my God, If you haven't seen this movie, I apologize. Now that you have accepted my apology, go forth, rent (or better yet buy) this movie and watch it. I have the strongest urge to watch this movie now. Is Andy too young for this movie? Yeah, there are curse words, but the kid is obsessed with Grease and hasn't repeated any of those curses yet. I guess the key word is "yet."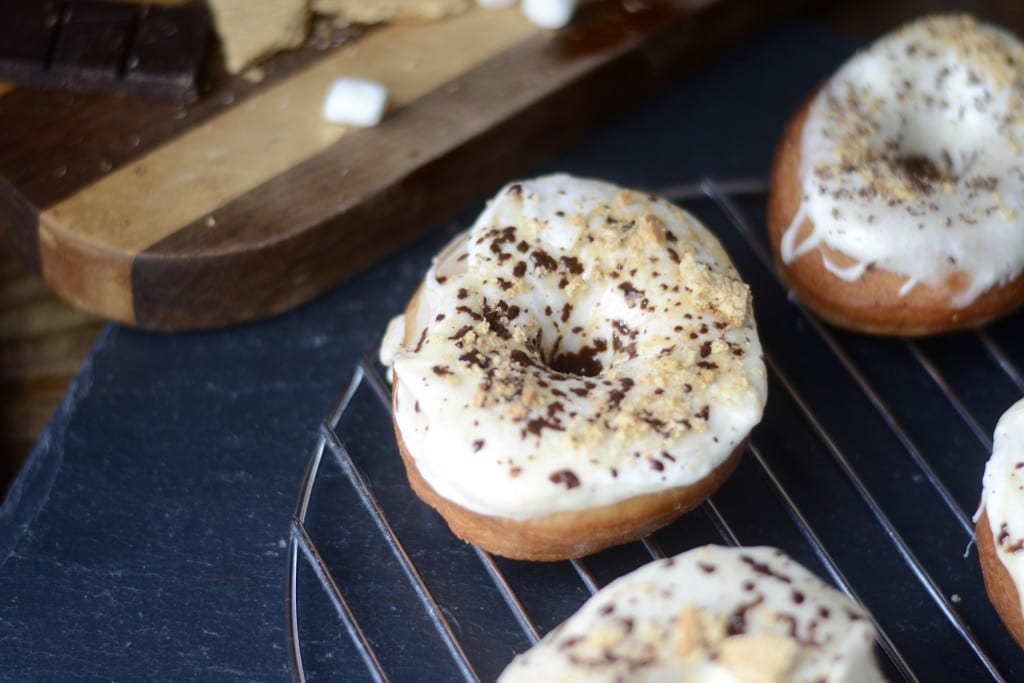 Now that I have rambled on for 500 words about my love of all things Sandlot, let's get to the real reason you're here, doughnuts! Yes DOUGHnuts. Not donuts. Mike informed me that donut is just in reference to Dunkin. They thought they were better than all of us and made up their own spelling of the word. Pfff.
These are yeast risen and then fried doughnuts. It was my first time frying doughnuts at home. Frying things at home can be intimidating but if you keep little hands away, it isn't too bad. Plus then you don't have to leave your house (read: put on your nice yoga pants) to go to a bakery or Dunkin Donuts. The topping isn't frosting; it is melted marshmallows and butter! Just like in a Rice Krispies treat! It gets hard and almost taffy like, but it is sooooo good! I crumbled graham crackers and shaved (this tool was great for shaving the chocolate) chocolate on top. I suppose you could toast the 'mallow if you have one of those fancy blow torch thingies. I don't have one of those though. Frying I can do, blow torching, eh, not so much!
So, like Ham says, "Then you scarf!" Get your scarf on and be sure to enter the giveaway back on this page. (<— Click that link, people!)
Now to share the other scarf-worthy #BrunchWeek recipes from around the blog-o-sphere:
BrunchWeek Beverages:
BrunchWeek Breads, Grains and Pastries:
BrunchWeek Fruits, Vegetables and Sides:
BrunchWeek Egg Dishes:
BrunchWeek Main Dishes:
BrunchWeek Desserts: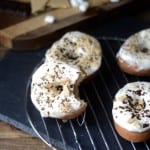 S'Mores Doughnuts
Light and fluffy graham cracker doughnuts topped with gooey marshmallow, graham cracker crumbs, and dark chocolate.
Prep Time
9
hours
15
minutes
Total Time
9
hours
35
minutes
Servings
12
-14 Doughnuts
Ingredients
For the Graham Cracker Doughnuts:
1 1/4

Cups

Whole Milk

1/4

Cup

Dixie Sugar

2 1/4

Teaspoons

one package Red Star Platinum active dry yeast

2

Large Eggs

lightly beaten

1 1/4

Stick Unsalted Butter

melted

1

Cup

Finely Ground Graham Cracker Crumbs

3 1/2

Cups

All-Purpose Flour

1/4

Teaspoon

Cinnamon

1/4

Teaspoon

Salt

Canola Oil for frying
For the Topping:
3

Tablespoons

of Unsalted Butter

1/4

Teaspoon

Nielsen-Massey Pure Vanilla Extract

5

Cups

Mini marshmallows

2

Crushed Graham Crackers

1, 1.75

Ounce

Dark Chocolate Bar

grated
Instructions
Add the milk to a microwave-safe measuring cup/dish. Heat in the microwave for about 40 seconds to warm. Do not exceed 110 degrees F.

Add the milk to the bowl of an electric stand mixer fitted with the dough hook attachment. Mix the sugar into the milk using a fork. Once the sugar is dissolved, add the yeast. Mix with fork to combine. Let the yeast activate for about 5 minutes.

Once the yeast is foamy, add the eggs and the slightly cooled, melted butter. Mix with the dough hook attachment on low to combine.

Add in the graham cracker crumbs, flour, cinnamon, and salt. Mix on low until the dough starts to come together. Then increase the speed to medium/high. Knead on medium/high for 5 minutes until the dough is still slightly sticky but doesn't cling to the bowl.

Grease the inside of a large mixing bowl with canola oil, coconut oil, or butter. Transfer the dough to the bowl. Coat the dough in the oil. Cover with plastic wrap and then refrigerate overnight.

The next day, turn the dough out on to a floured surface. Using a rollin pin, roll the dough out to about 1/4 inch thickness. Using a 3 inch circle cutter, cut out doughnuts. Use a small knife or a teeny circle cookie cutter for the interior circle. Transfer cut out doughnuts to a floured cookie sheet. Roll the scraps together and cut out more doughnuts. Let the doughnuts rise for one hour.

While the doughnuts finish rising, heat about 2 inches of oil in a cast iron skillet until about 375 degrees F.

Once the oil is hot, drop two to three doughnuts into the oil. Cook for 45-60 seconds per side. Then remove doughnuts and transfer to a paper towel lined wire rack. Continue process until all doughnuts are fried.

Now for the marshmallow topping. Melt the butter in a medium skillet over a medium flame. Once melted, add the marshmallows and vanilla extract. Stir to combine. Keep stirring until the marshmallows melt. Turn the heat down to low ASAP.

Work quickly and carefully dunk each doughnut into the hot marshmallow. Allow excess to drip off and then quickly flip over on to a wire rack (without the paper towel on it). While the marshmallow is hot, sprinkle graham cracker crumbs on top. Wait until the marshmallow cools slightly before adding the grated chocolate or it will all melt right away. Continue until all doughnuts are topped.
Thank you to #BrunchWeek Sponsors: Red Star Yeast, Dixie Crystals, Cabot Cheese, Vidalia Onion Committee, Sage Fruits, Nielsen-Massey, KitchenIQ, and Le Creuset for providing the prizes free of charge. These companies also provided the bloggers with samples and product to use for #BrunchWeek. All opinions are my own.