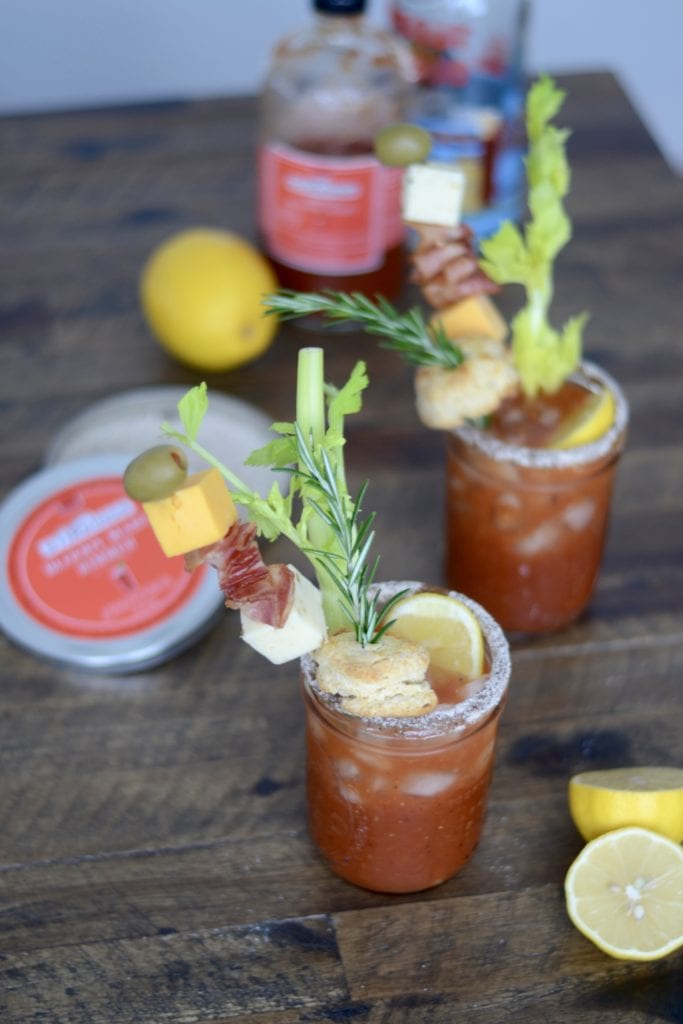 Those of you who have read this blog for the past five years, first off, thank you. Secondly, you know one thing for certain. That one thing is about my wonderful husband, Mike. I will give you a moment to fill in the blank.
Mike hates _________.
Hint: It is a vegetable. Wait. A fruit. Vegetable.
If some of you are new here, I won't let you dwell in suspense for much longer.
TOMATOES!!!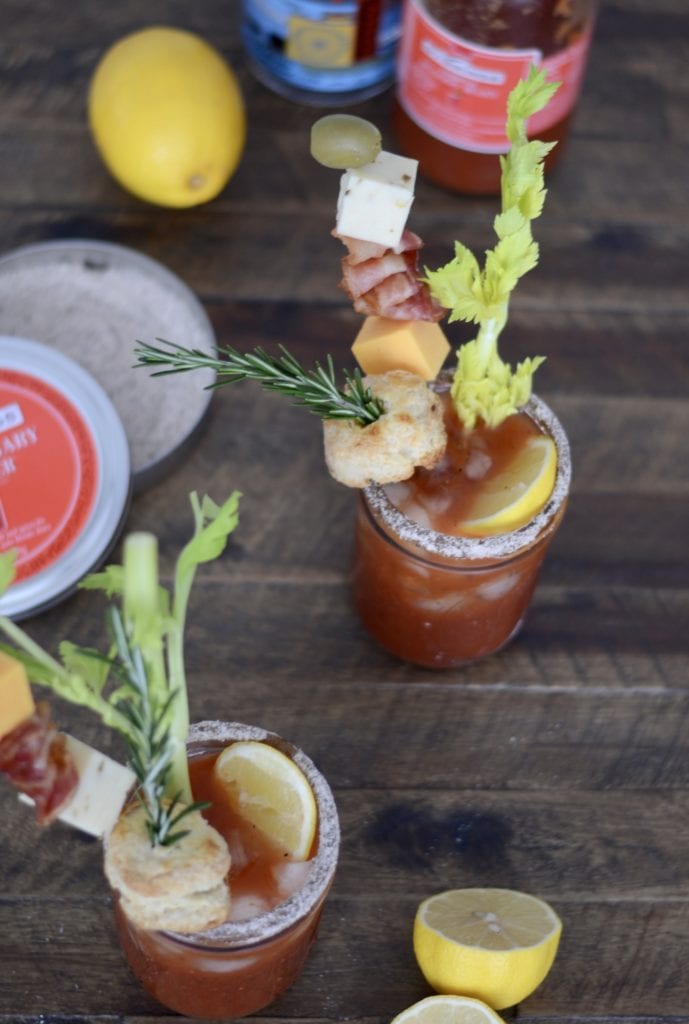 Mike hates tomatoes. Along with lettuce. In fact, most vegetables. And fruit. I guess i could go on and on, but that is not the point.
One time, Mike was offered a Bloody Mary and literally gagged. I thought he was gunna puke. No joke. I also know Mike has the flair for dramatics when it comes to eating fruit and vegetables so I took it with a grain of salt.
I know the people of Stirrings are probably thinking, "Great. Yeah talk more about barfing when you are showing pictures of our product." Sorry. Moving away from barf now.
#STIRRINGSMIXOLOGYCONTEST
I decided, in this busy time of year, uh, expensive time of year, why not flex my mix-master-Stef muscles and give this contest a go. I entered. Step one, done. Choosing between all the delicious mixers, hard, but done. Also for me it was sort of obvious. I looooooove Bloody Mary's. I have even purchased Stirrings All-Natural Mixers from my favorite and (also least favorite at the same time) store (friggen money trap), Binny's. PS They also sell them at Walmart and on Amazon. It has lots of citrus and fresh horseradish so there is no need to add anything.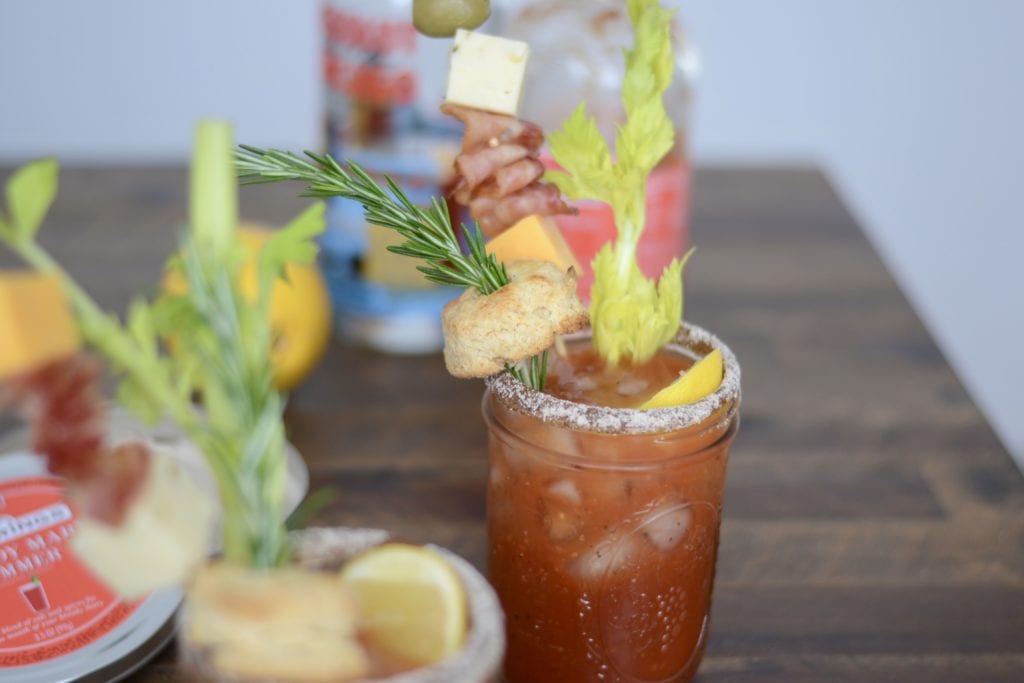 Buuuutttt, since you asked.
I decided to up the lemon and pepper. Uh, and rosemary because it looks like a piece of pine tree which is soooo holiday-ish!
During wintertime, drinks can be so heavy. I wanted to brighten this classic cocktail up a bit. And, since this time of year is sooooo busy as is, I kept it simple. This is a showstopper, four ingredient cocktail. FOUR! That's it.
Add ice and done.
Since I am trying to win a contest, I made the epic drink toppers, but they aren't even necessary. However, I will include the ingredients for those as well below.
Oh, oh, oh! Back to Mike and barfing.
It was only me, Mike, and the kids and dog in the house at the time of me mixing these cocktails up. Since I couldn't ask the kids for their input, I had no choice but to ask the biggest tomato hater of all time for his opinion. And you know what?
Shocker! He liked it!
He didn't drink an entire drink, out of mere principle, but he took a few sips. Even if I don't win this contest, I am still counting that as a small victory in itself.
Wish me luck!
Lemon Pepper Rosemary Bloody Mary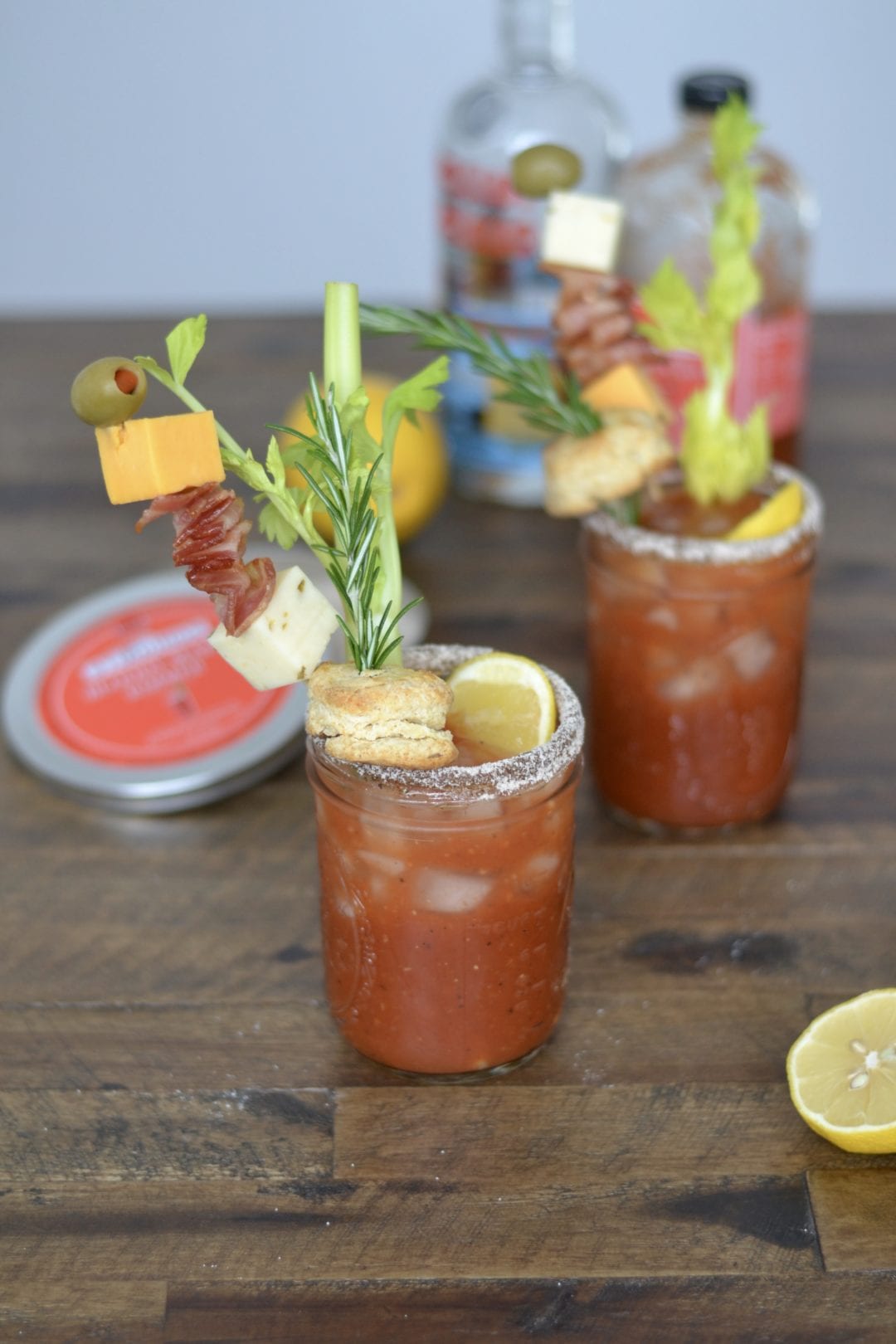 4 Ingredient Holiday Inspired Bloody Mary. Featuring infused rosemary vodka, lemon, and black pepper. Perfect compliments to the Stirrings Bloody Mary Mixer.
Yields: 1 Drink
1/4 Teaspoon Lemon Pepper Seasoning
Juice from 1/2 Lemon
8 Ounces Stirrings Bloody Mary Mixer
3 Ounces Rosemary Vodka
Ice
For the Garnish:
Cubes of Cheddar
Cubes of Pepperjack Cheese
Cooked Almost Crispy Bacon
Olives
Mini Biscuits (I used this recipe but cut them even smaller using a shot glass
Sprigs of Rosemary
Celery Stalk
Add a little bit of water to a rimmed plate. Dip a glass in the water then into the Stirrings Rimmer Mix.
Add the lemon pepper seasoning to the glass along with the lemon juice. Mix to combine.
Pour in the rosemary vodka and the Stirrings Bloody Mary Mixer. Mix to combine. Make sure to shake the mixer well before adding it to the glass.
Add ice and then garnishes.
Preparation time:

10 minutes

Cook time:

NA

Total time:

10 minutes
Disclaimer: For my entry, I was given two cocktail mixers and two cocktail rimmers. This is me, giving you guys a good recipe, while also trying to win a contest. I was not paid to say nice things about this product. I have used this product in the past and feel like you would honestly like it too. All the views expressed in this post are 100% my own. Also for more great cocktails be sure to ceck out Stirrings on Facebook, Instagram, Twitter, and Pinterest.