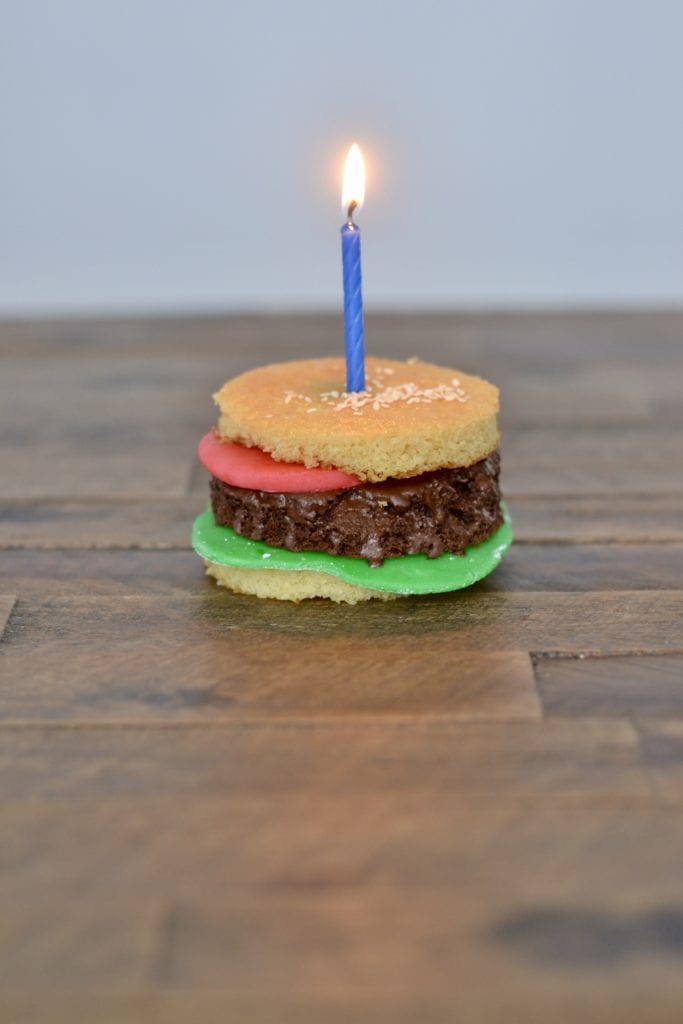 Isn't December just the easiest, most fun, easy-going month ever? Like EVER?!?!?! Said no adult ever! Mixing and matching schedules trying to make every single get together work. Fitting in shopping. Trying to hide deliveries from children (and husbands). Making sure that kids never catch on to any of the holiday frustrations. Ugh! I need a nap.
Oh wait. No time!
Not only do we have Christmas this month, we have both the boys' birthdays. Not to mention a few other family members birthdays as well. Finding time to dedicate to all of these festivities in 4 little weeks is kind of tricky. Scheduling and planning is not a strong point of mine. Says the girl that never posts recipes on the same day week to week. Oops. What I lack in self-discipline, I make up for in my online shopping skills and cooking great food to ease the hurt in our wallet from my epic shopping skills. Don't worry. Once January hits, my shopping dwindles.
-ish.
*wink*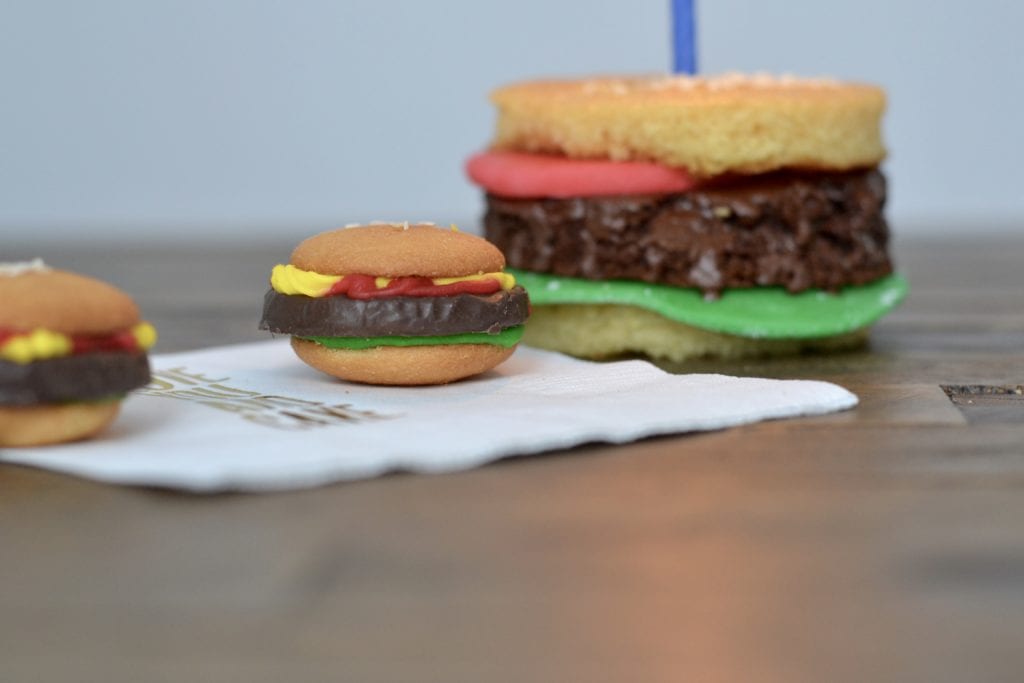 This year, I tried to save money by making the cakes and cookies myself. Genius idea, right? Because I may save money but I will also spend a lot of time on these desserts. I got a huge shipment of Back to Nature Fudge Mint Cookies to try. Since, me and the boys sat on the floor by the front door and ate them right out of the shipping box, it was pretty clear they were big fans of the cookies. When I was little, my mom made these little burger cookies as an in-school birthday treat. It was one of my favorite things I ever brought to school. It was a chocolate coated cookies sandwiched in between two vanilla wafers with some frosting in between to represent lettuce, ketchup, and mustard. Kids and adults alike will smile and like these cookies at the party.
Ok, one thing done. Now the cake?
I remember when I was reading through Molly on the Range for the second time (this cookbook is so good guys) that she makes mini burger cakes. Yes! Ding, ding! Winner!
Ah, but a layer cake?
The last time I made a layer cake was in, like, year one of the blog. It was ok, but still a very stressful undertaking. Now, add a layer cake and 30 people coming to my house. AAAAGHHH the stress! It is like an unentertaining episode of Top Chef where I run around with my hair in a towel-wrap and yell at the boys to stop touching things in the living room while molding marzipan with my hands. Oh wait. That is exactly what happened.
But, you know what?
It all worked out! And look at these beauties!!!
*patting myself on the back*