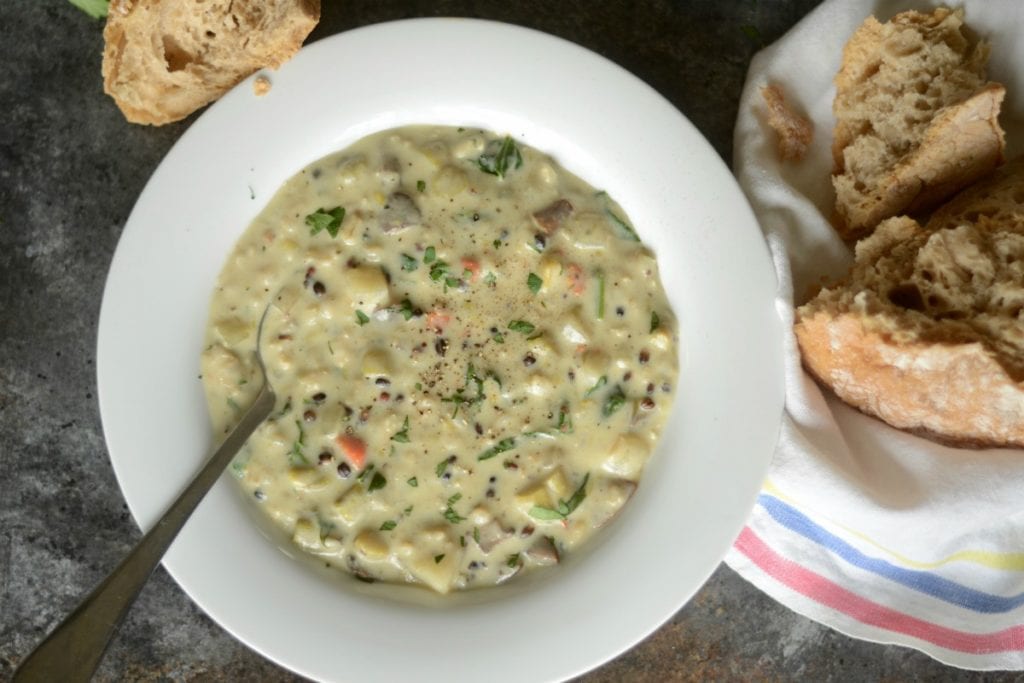 You guys, these children are slowly sucking the brains I used to have from my head. I have a huge head, so you know what that means? There is a lot of brain to lose! I was going to sit down and type about how soup season is going on and I haven't even done a soup recipe yet. I was going to go on and say how soup season is almost over. Um, yeah. This is the whole blog post I kind of mapped out in my head while mindlessly watching but not really watching those Atlanta Housewives.
Then I went back and saw that, in fact, I had posted two soup recipes and two chili recipes this winter.
Hm.
I could swear I didn't eat any soup or chili this winter.
Ah, but I think back. The soups and chilis in question were made during Fridgegate 2016: A November to Forget. That means, most of these items were shipped off to friends and family because I had nowhere to keep them. Sad life. There I was, sharing enticing soup pictures with you, but not eating any of them for days on end myself. What really sucks is now it is this weird misty, dreary, almost humid cold fog weather. I missed the snow on the ground weather. Which, is the perfect soup eating weather!
I could have remembered all these facts if my head wasn't clogged up with the friggen lyrics to every Thomas and Friends song.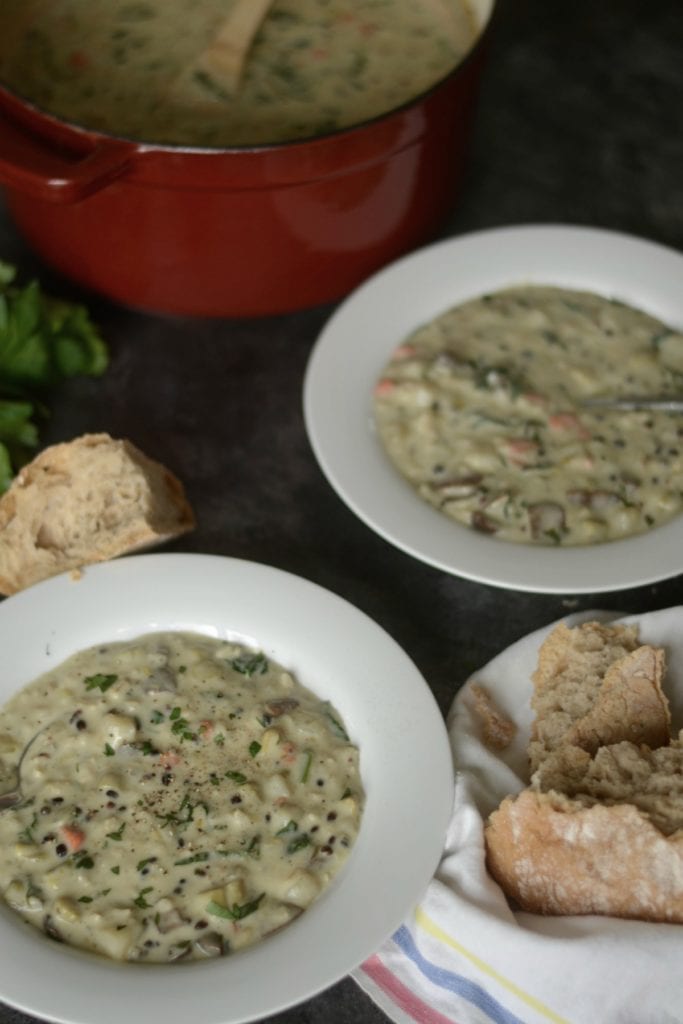 "Go, go Thomas.
Thomas you're number one.
You're number one.
Somethin' good's gunna happen today,
oh my, my, hey, hey, hey…."
And so on.
Don't even get me going on everybody's favorite, a classic, The Hot Dog Song. Even if you don't have kids, chances are at some point in your life you have left a friend or relative's house humming that dang song.
Never in my wildest dreams did I think I would commit so much brain space to every "useful" engine's name, number, and color. But, (not to get totally sappy on you) never did I imagine having such cool little dudes in my life either. #blessed 😉
I am sure at some point I will get this brain space back. I can refill it with new recipes and new super awesome theme songs through the years. In the meantime, soup. This soup recipe right here. A creamy and hearty soup filled with a ton of asparagus, mushrooms, spinach, carrots, celery, onion….  OH! and potatoes. I think I got them all! This soup is made to make you not feel so bad about indulging in all the creamy calories.
All about balance folks!
Related posts: