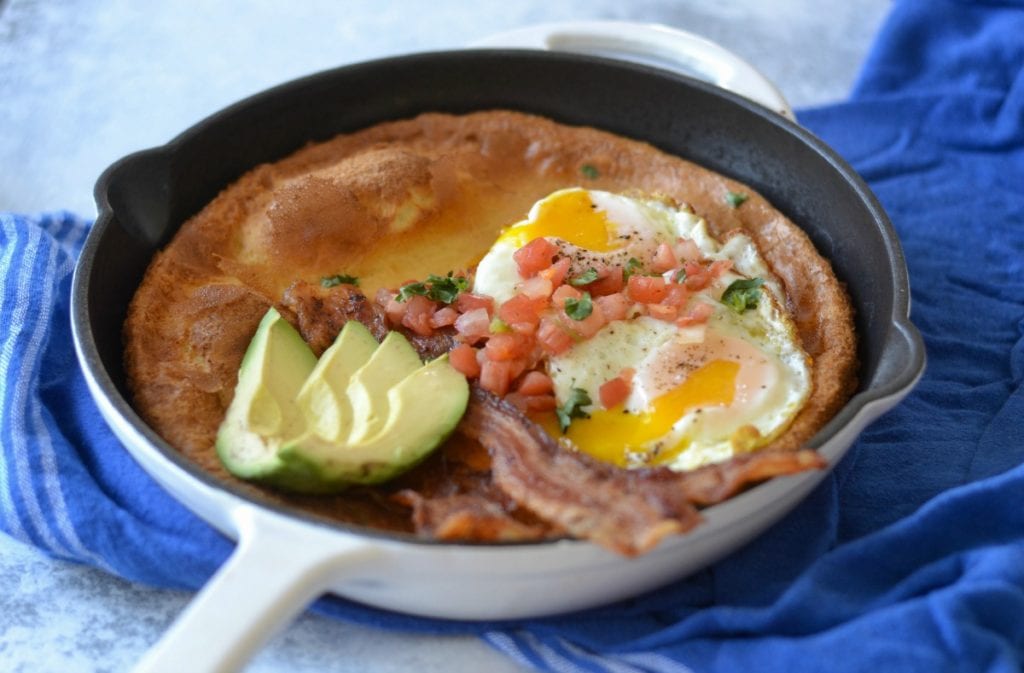 As long as I can remember, I have never been a sweets kind of girl. Oooo, wait, unless I was pregnant. Then! Oh boy! Bring on all the cookies. I mean, if I cannot drink, I have to get my kicks somehow. Ok, so yeah. No sweets. If I am ordering dinner, I will opt for the big plate of noodles and appetizer and a salad over saving room for dessert. When it comes to breakfast, we (and by we I mean Mike and I because God only knows what the boys agree to eat these days) are mainly a meat, potato, and egg kinda family.
If I am eating brunch out someplace, I want the many pot and pan producing kind of breakfast I don't have time to cook at home. One skillet for homefries. One for bacon. Don't forget the big swirling cauldron of boiling water for poached eggs.
Yeah. That's my style.
If the boys or I have a hankering for a pancake or waffle, I buy frozen.
GASP!!!!!
A food blogger just admitted to turning to frozen food over making her own homemade?!?!?! How dare I? Sorry to admit, food bloggers, we are just like you.
I guess if you were asking resolutions, mine would kinda sorta be eating out less and cooking more. That includes breakfasts. Pancakes and waffles aren't that bad if you make them ahead of time. You can still freeze them and heat them up as needed. Although, I have been known to plow through about 6-8 carrot cake pancakes. Cake for breakfast! How could you not?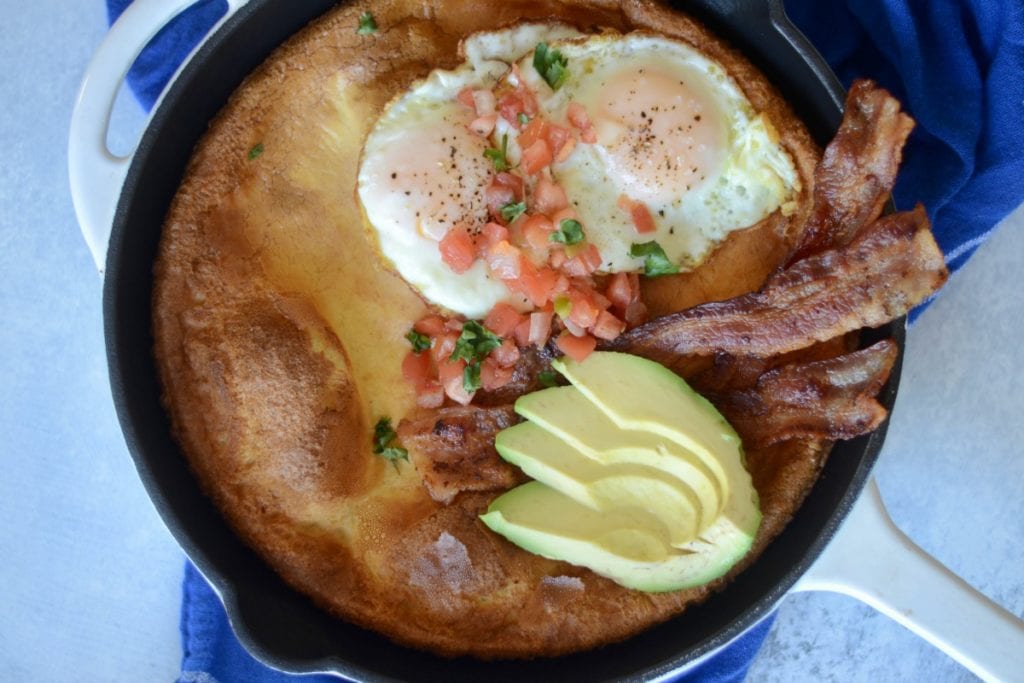 Part of that resolution is going outside my comfort zone. It means baking more bread. Bringing back the sourdough starter. Trying new grains and flours. Expanding sweet and savory breakfasts outside of what I am used to.
Enter the Dutch baby.
I have never made a Dutch baby. I have never eaten one before. I was always intimidated by the peaks and rising edges. I can't do that, I thought. Well, it turns out, I was kinda right. Hahaha! My little Dutch baby (aka giant creamy pancake with crusty edges in case these guys are new to you too) didn't rise as much as others. I have revisited and it looked better the second time. I think it is like the rule of pancakes or crepes. The first one is always garbage or the taste tester. By the time you get to the second or third one, perfection!
I had to make this baby savory. I still want my bacon and eggs! I just subbed in this Dutch baby instead of a slice of bread or potatoes. It does a great job at sopping up all that runny yolk!
Related posts: