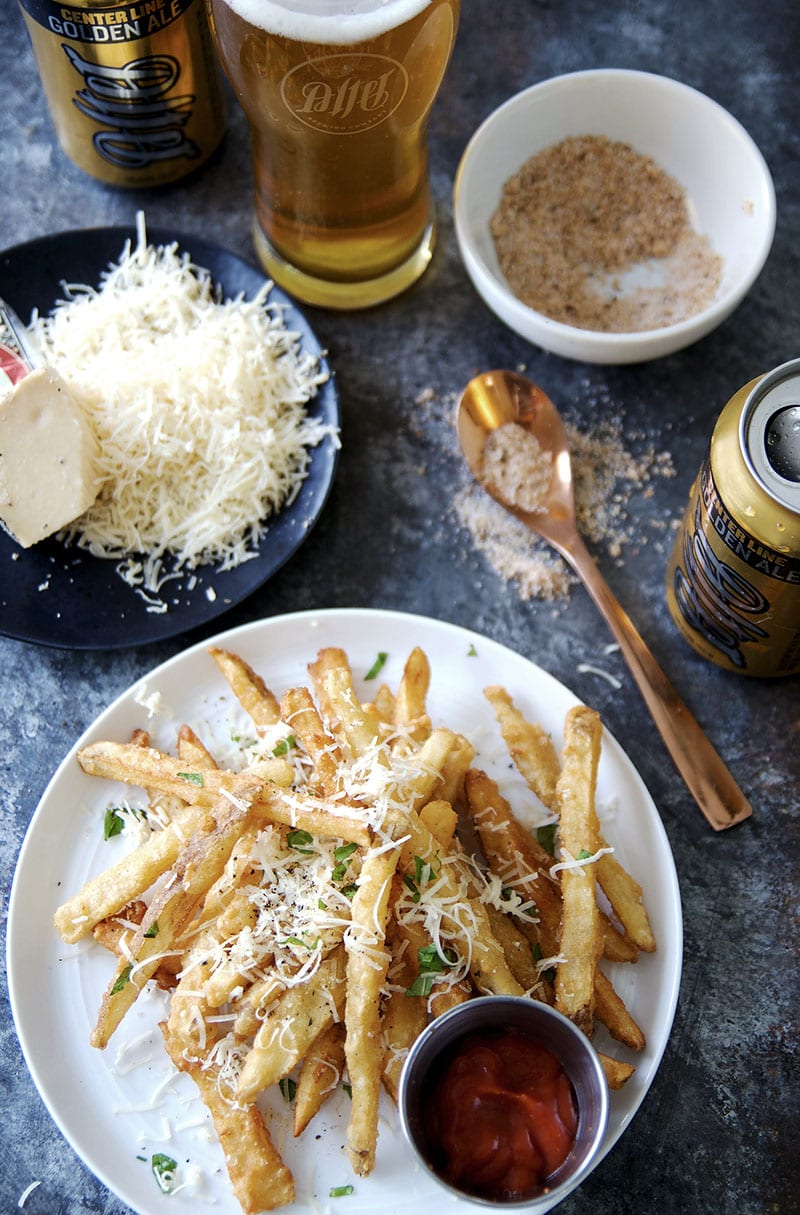 I guess you could say I have become a semi-beer connoisseur over the last year. I would, without a doubt, say I have always been a cheese connoisseur. Um, like duh, I have stated my love of cheese in my About Me page. So, this recipe seems kind of fitting, right?
The missing potato link in the cheese + beer equation belongs to my little baby boy, Jack. HE is the ultimate fry connoisseur.
Lemme tell you about what fries are good in his book.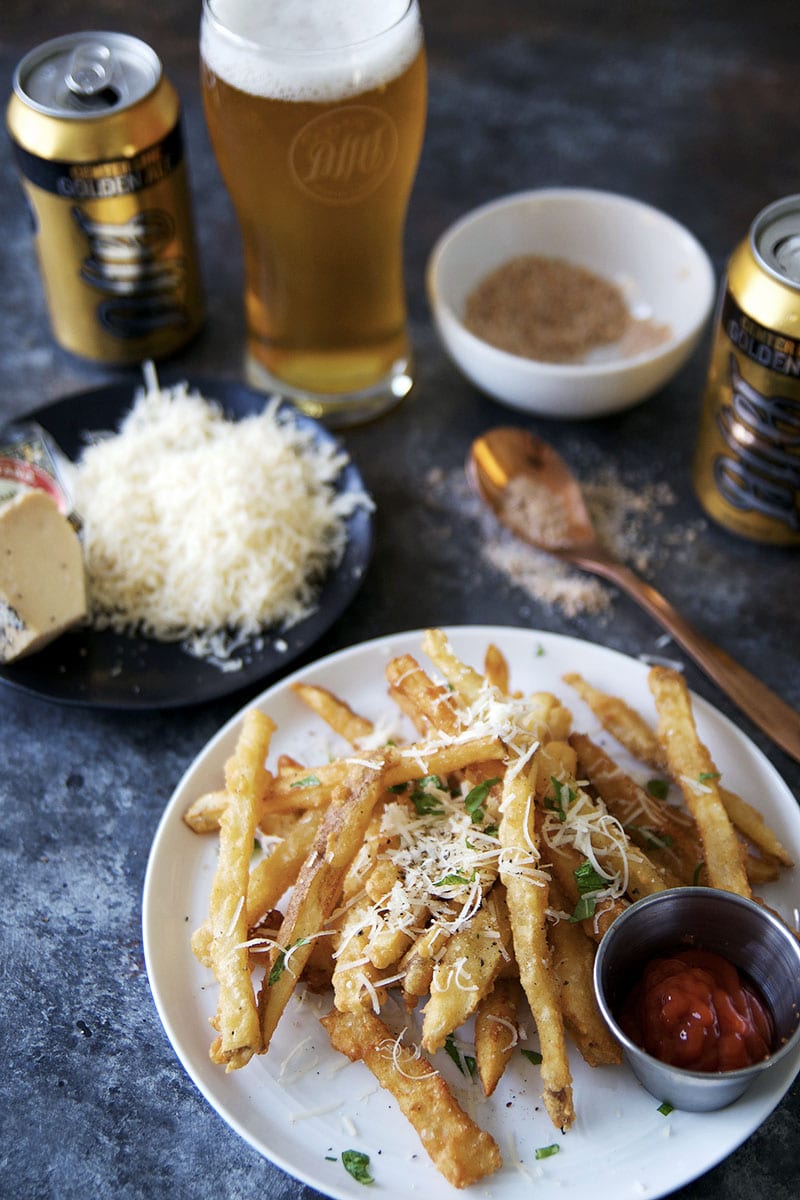 He loves:
McDonald's
Wendy's
Give or take a few local places…
The list is short. It is not very uniform. He likes peeled French fries and rustic, skin-on fries. The main things he cares about are crunch and salt. Yes, I am raising a totally health-conscious child. He eats fruit and chick peas to offset the fry and nugget diet he has been living off of for almost a year now.
I mean, honestly. With Andy I gave him all fruits and veggies and different meats for a year and a half. He still became a picky eater by the age of two. So, when Jack came around, I thought, Well, I am not gunna stress when he starts to get picky, because it is an inevitable part of toddlerhood…."
And now.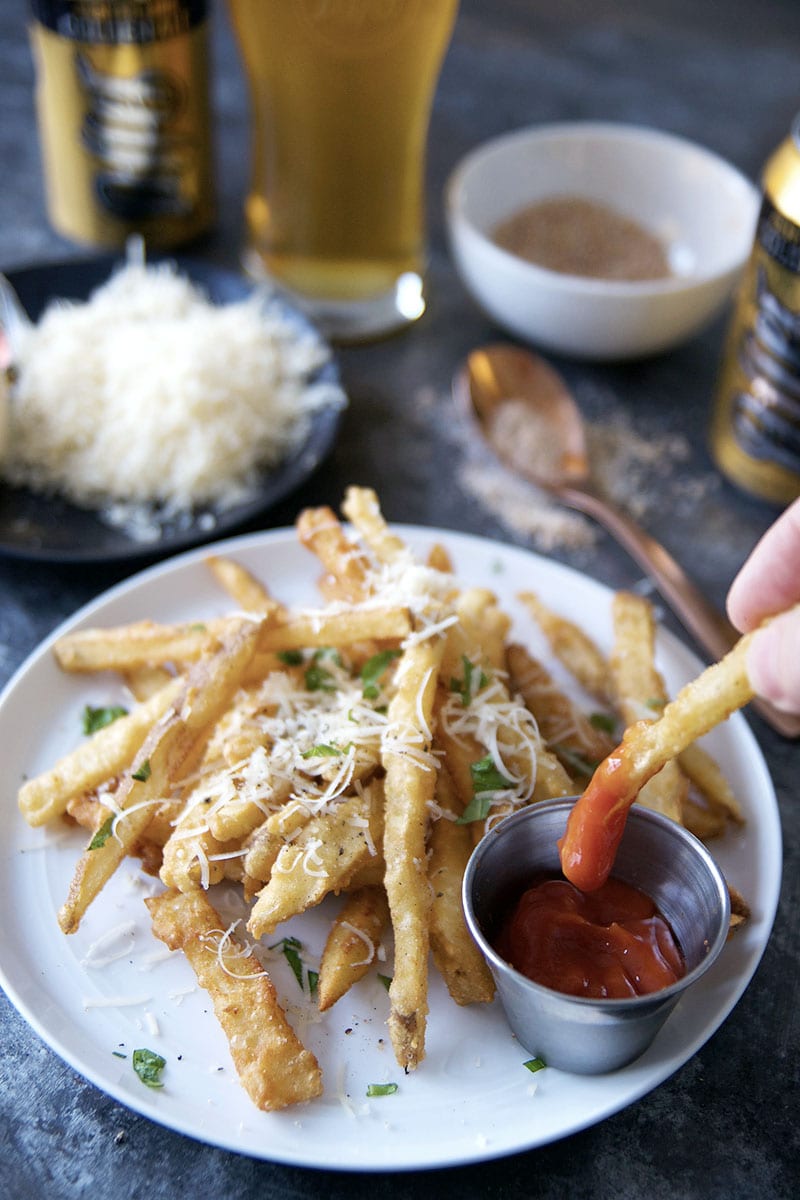 My kid eats only chicken nuggets (not tenders) and certain French fries.
Mike and I loooove a good almost tempura-style beer-battered fry. Jack, our tiny little Anthony Bourdain,  freaks out and will literally (literally) pick them up and drop them on the floor out of spite if it is not a smooth, straight cut French fry. On one hand it is easy, because he likes what he likes. On the other hand…..
CAN YOU JUST EAT A GRILLED CHEESE, PEANUT BUTTER AND JELLY, OR ANY SANDWICH OF ANY KIND????
Please?
ugh.
Whatever.
It is what it is.
I guess no parent ever complained about having more French fries for themselves so I should just shut up and eat my leftover fries.
Related posts: