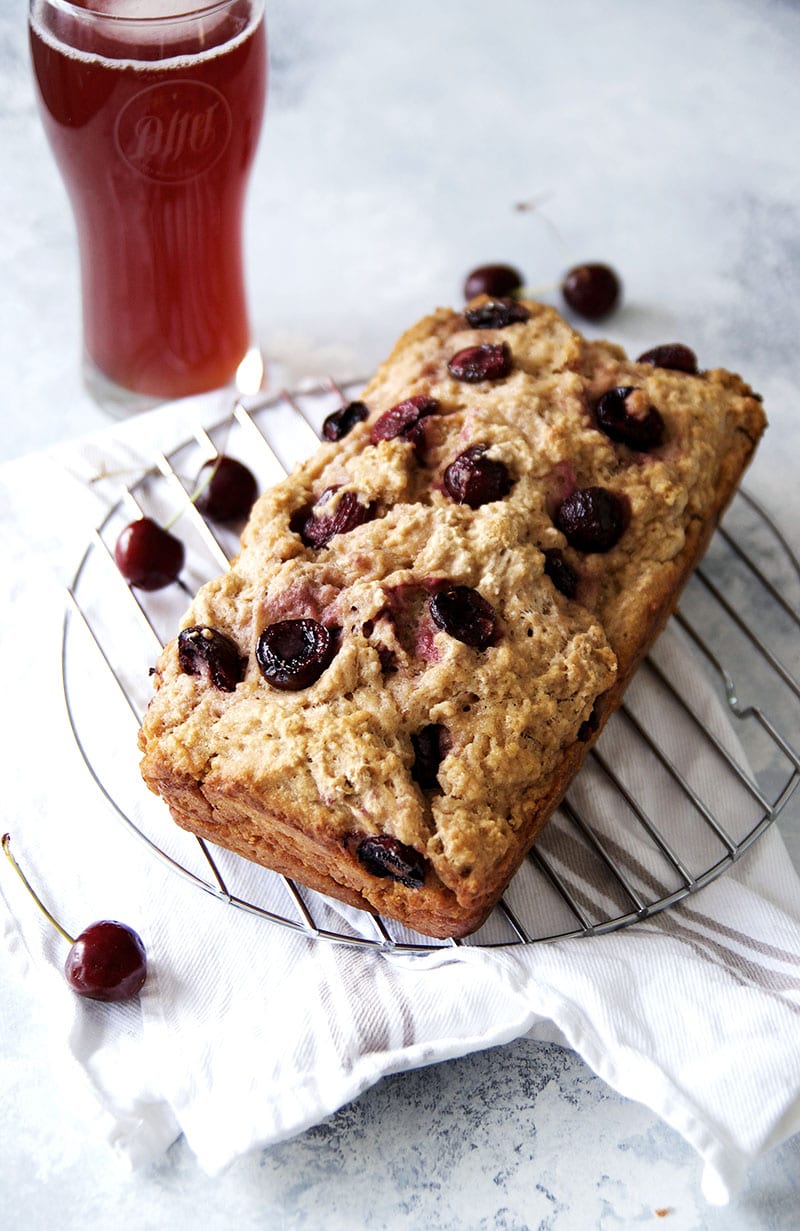 It is so quiet in my house right now (I mean, aside from Weezer's loud snoring). It hasn't been this quiet in about a year. If you are thinking, Jack, since he is a year old and all, you are wrong. Wrong kid. It's the other one, Andy. As I write this, he is at his first day of preschool.
Andy stopped napping at home like a year ago. So, everyday when Jack goes down for his usual nap, I have to think of a way to entertain Andy while still getting my work done for the blog or prep dinner or fold some wrinkled pile of two day old clean laundry.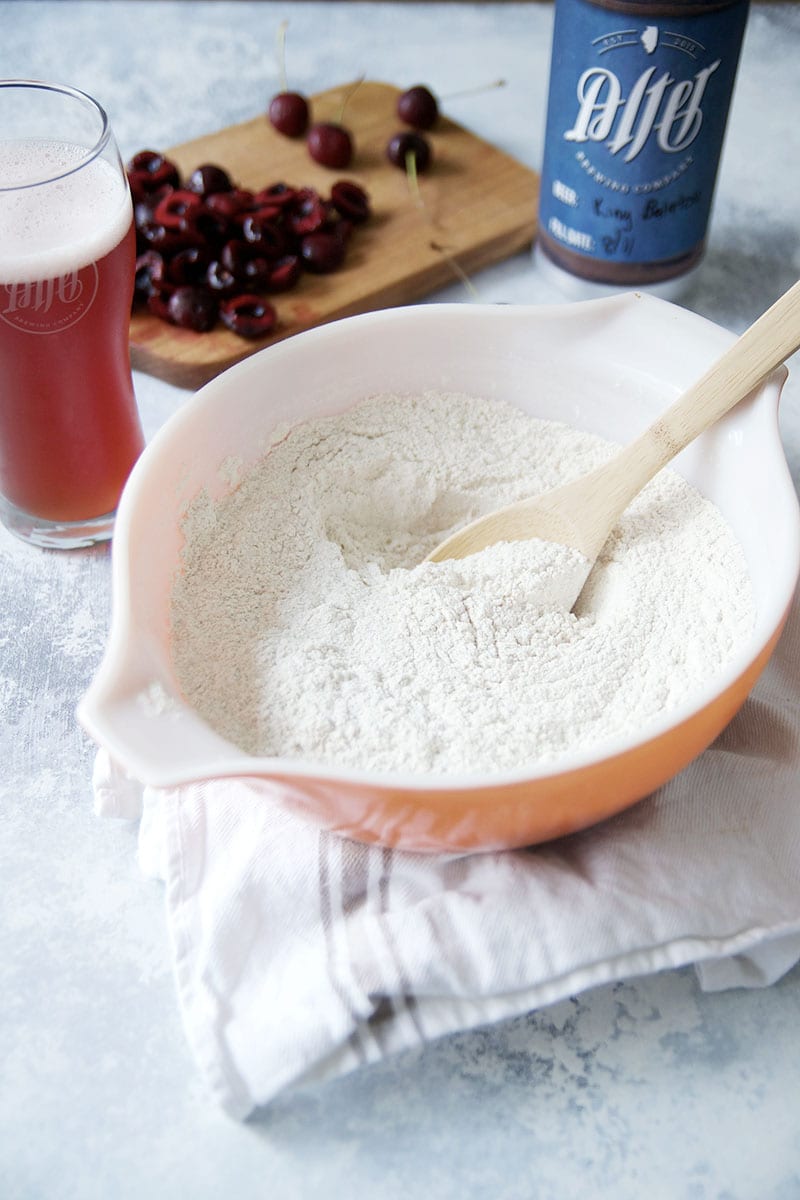 Most days I would find myself annoyed with the fact that he was buzzing around me, asking a million questions about what I was doing. Oh gosh, on the days he would ask me to come and play demolition derby with him while I was hustling to get one last picture in before my light disappeared, I could not roll my eyes hard enough.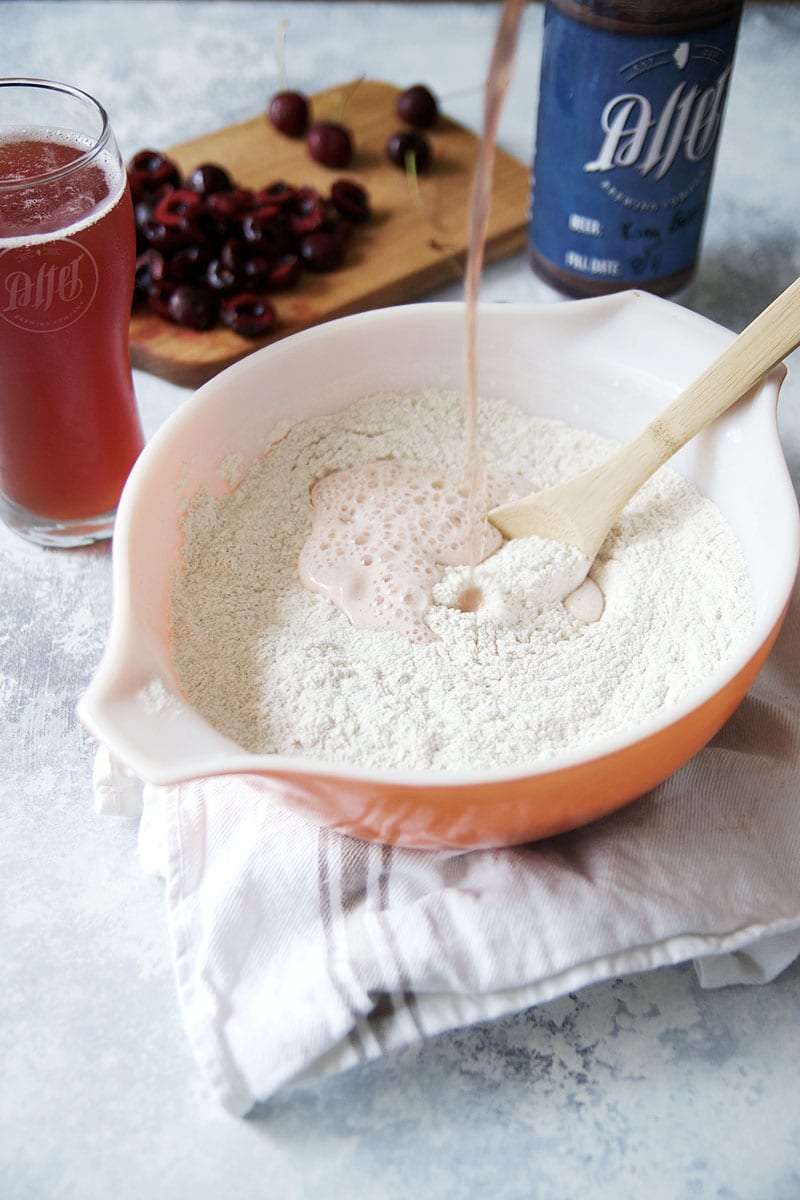 But now…
It is so quiet. I don't know what to do with myself. I mean clearly, I know I have work to do so I am doing it, but I just keep sitting here waiting for some interruption. I am even, dare I say welcoming it.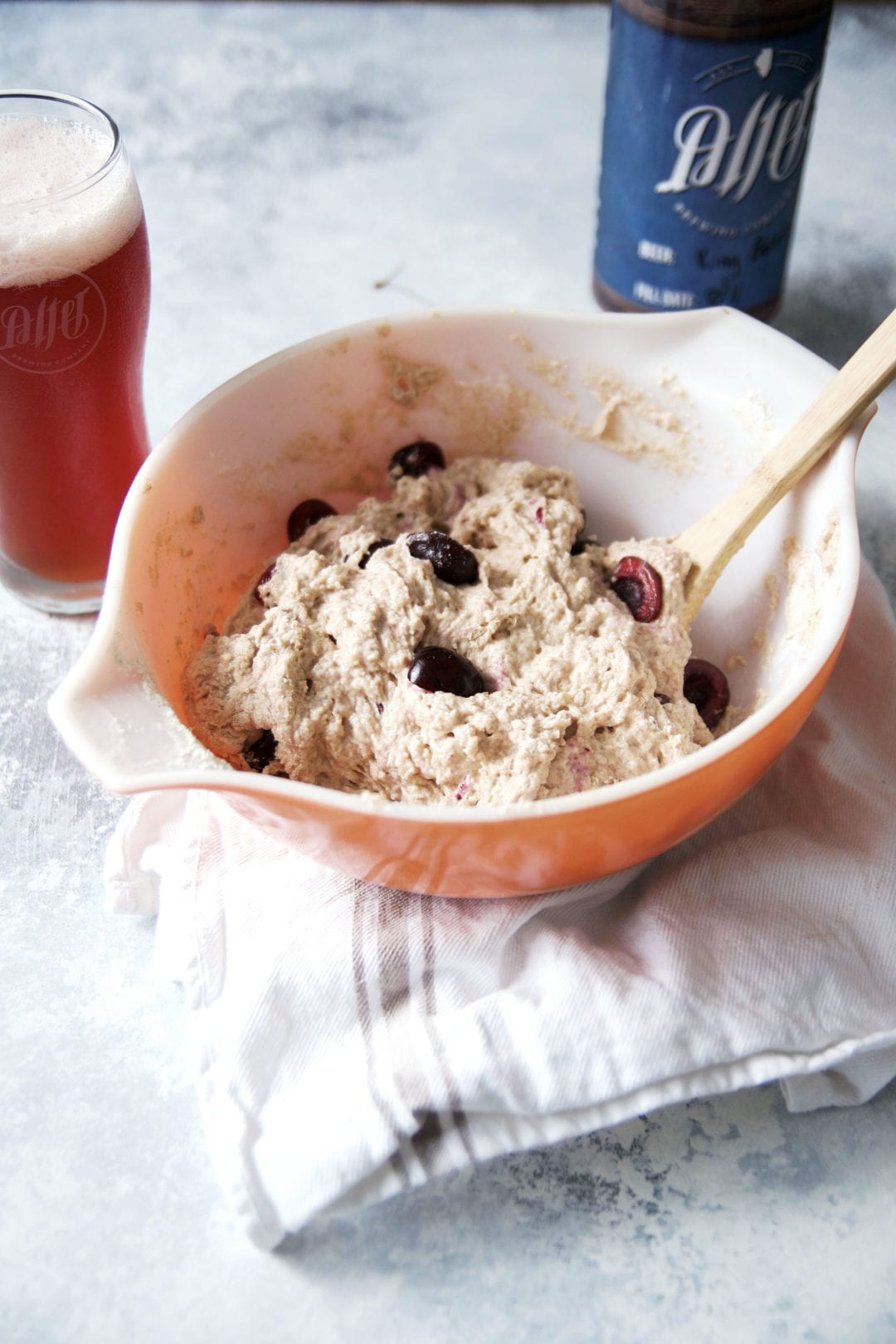 Motherhood is this weird balance of wanting them to need you and wanting them to leave you alone all at once. At least for me. Judge me if you want, this is just my truth. With Andy at school and Jack napping, I kind of feel like this small little gap is starting to form. He won't need me as much as he did before.
The little man we are raising is growing and I guess the things Mike and I and our big families have done to prepare Andy for the world are working. He is out there in the world just soaring on his own.
Gosh, so weird. I know, it is only preschool. Good Lord, can you imagine me on the first day of kindergarten? Or college! Please keep reading my blog. I swear not to always be such a mess.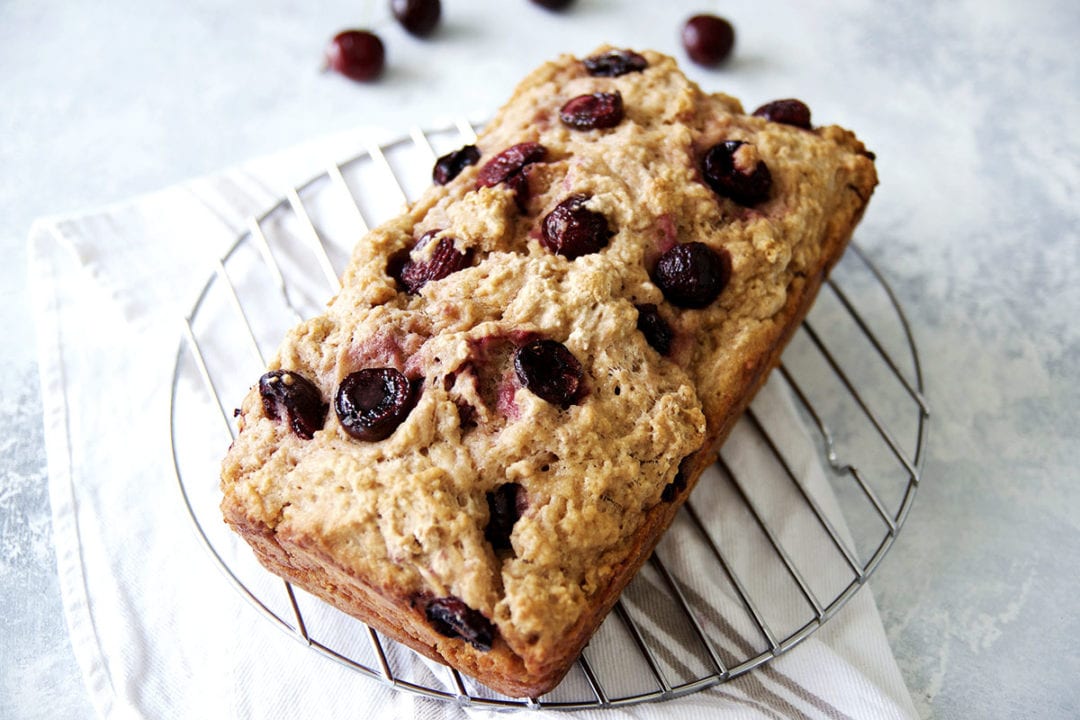 After this post, I have a feeling we will all need to eat some of our emotions. Enter the easiest and sweetest quick bread ever! It seriously only has 8 ingredients! I dare say the only thing it might be missing is some pieces of chocolate, but the honey and warm cherries do a good job on their own. I used my favorite cherry wheat beer, King Balaton, from Alter Brewing Company in my old neck of the woods, Downers Grove. Don't you just love the color of this beer?
It kind of makes you forget that your kids don't need you anymore. 😉
NOTE FROM THE EDITOR: Stefanie would like to retract all negative sentiment about preschool due to the fact that Andy took a nap yesterday since he was so tired from school the day before. It was glorious!
Cherry Wheat Beer Bread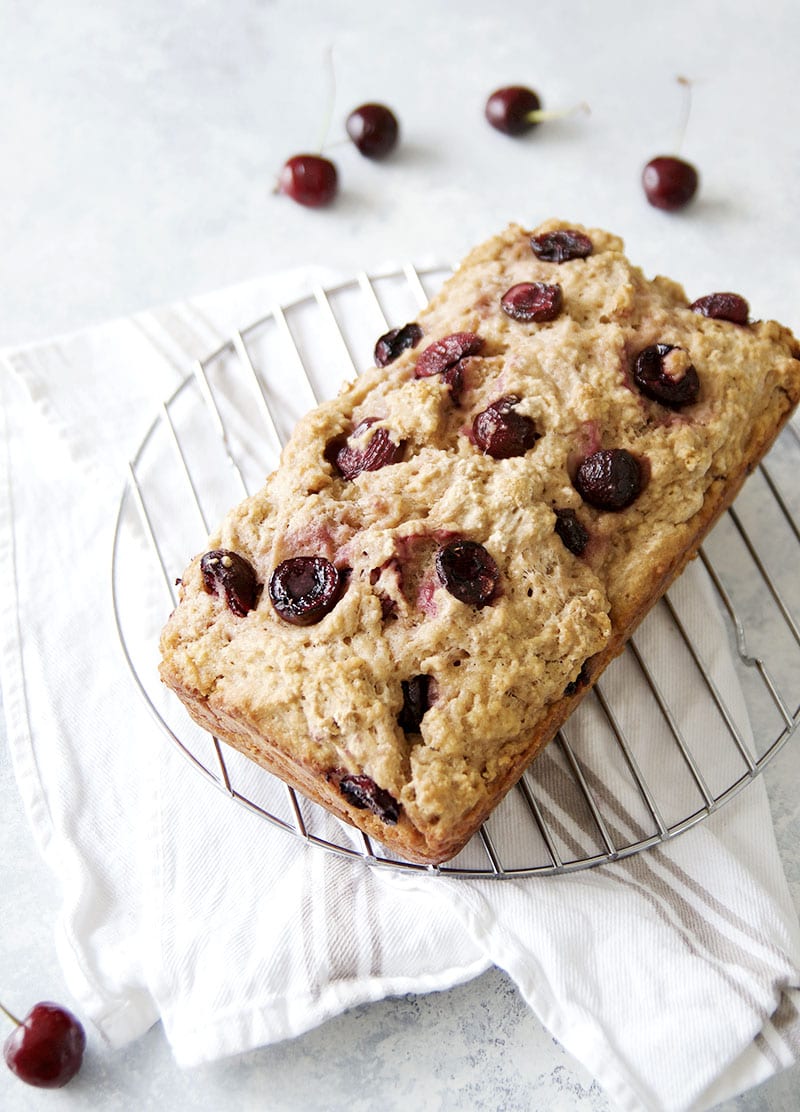 An easy, sweet, and tart beer quick bread made with Cherry Wheat Beer and fresh cherries.
Yields: 1 Loaf
2 Cups All Purpose Flour
1 Cup Whole Wheat Flour
1 Tablespoon Baking Powder
1 Teaspoon Salt
1/4 Cup Honey
12 Ounces King Balaton Cherry Wheat Beer
4 Tablespoons Unsalted Butter, melted
1 1/4 Cup Cherries, pitted and sliced in half
Preheat the oven to 350 degrees F. Grease a 9 x 5 x 3 inch loaf pan and set off to the side for later.
Add the flours, salt, and baking powder to a large mixing bowl and whisk to combine.
Add in the beer, honey, butter, and 1 cup of cherries. Mix using a rubber spatula or wooden spoon until a think dough forms.
Transfer dough to prepared loaf pan. Spread out in one even layer. Top with remaining cherries, gently pressing into top of dough.
Bake for 40-50 minutes until golden brown and a toothpick inserted into the center comes out clean.
Let cool on a wire rack for at least 2 hours before slicing.
NOTE: You can use whatever kind of fruity beer or wheat beer you desire in this recipe. You can also use all all-purpose flour.
Preparation time:

10 minutes

Cook time:

40-50 minutes

Total time:

1 hour