Have you too gotten into sourdough baking during this pandemic? Here are articles, books, and bloggers that make up my favorite sourdough baking resources. Happy bread baking!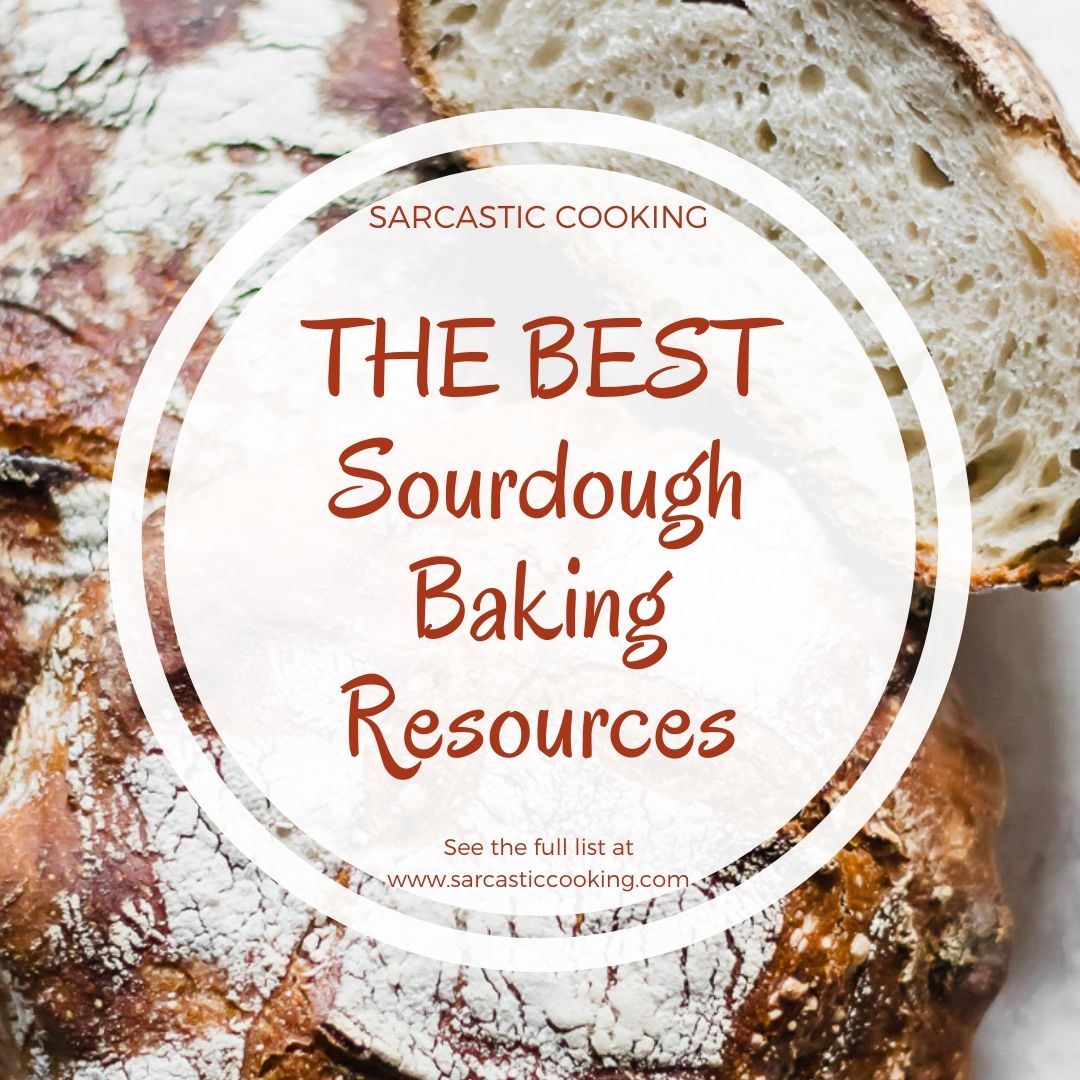 Like a lot of people in the world right now, I have started back up with my sourdough hobby. I got really into my sourdough starter, which I lovingly refer to as "Frankenstein," two summers ago.
I ditched Franky the First because nobody needs their oven at 500 degrees during the hot summer.
RIP Frankenstein the First.
Nine-ish months before the Coronavirus hit and the stay at home orders were in effect, I started feeding and nurturing Frankenstein the Second.
He is a funky dude. He is mostly comprised of all-purpose flour with a little whole wheat flour added in when he needs a boost or isn't rising as much as I would like.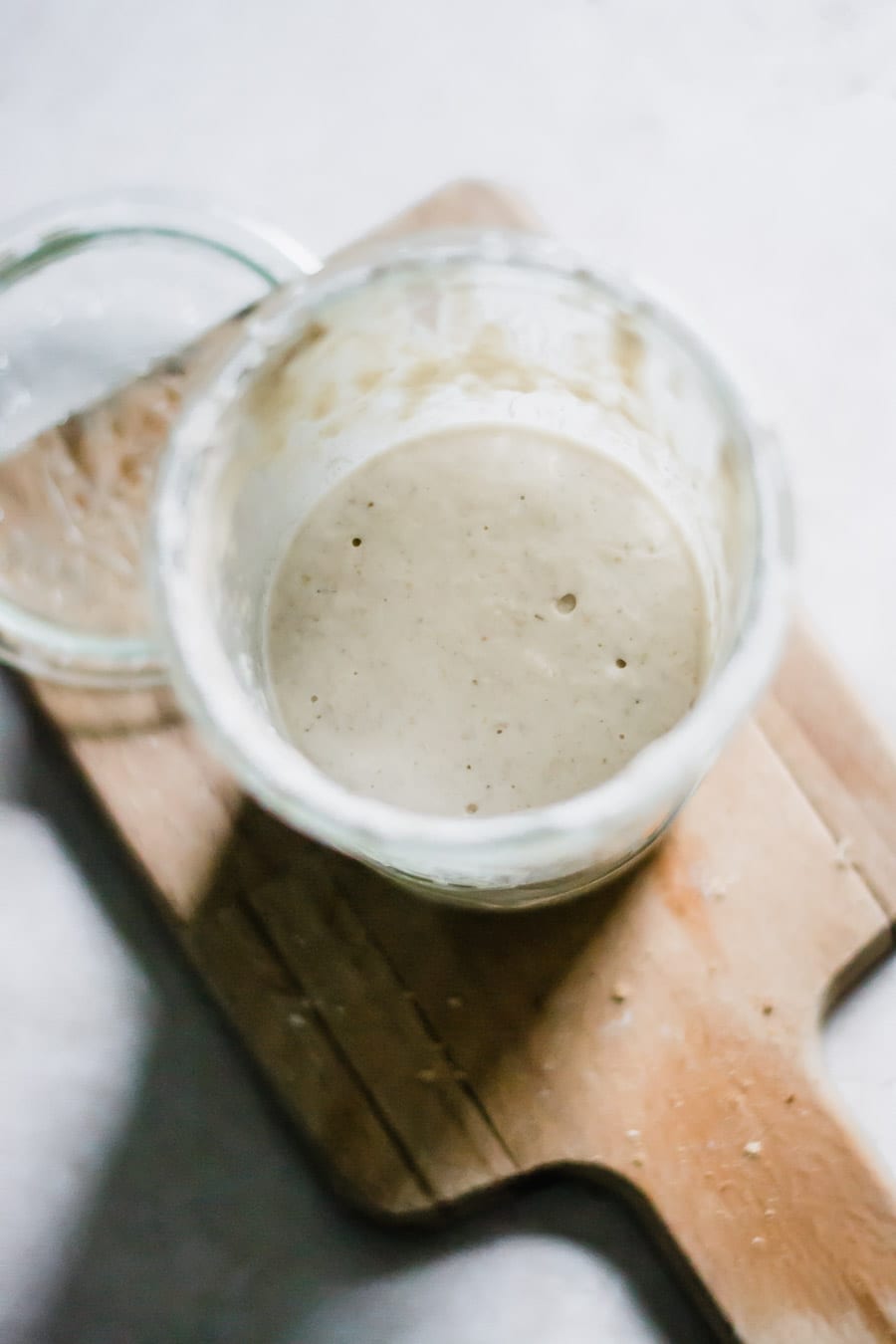 I switched to rye flour because I ran out of wheat and the store was sold out.
#QuarantineLife
Recently, I did a frozen pizza Friday over on Instagram which featured a sourdough discard pizza dough recipe. During that installment a lot of people reached out saying they either wanted to start sourdough baking or had questions about my techniques.
I am not a sourdough baking expert. I laughed out loud when people asked for my method or recipes.
This is more of my hobby. I like the bread and bake it by feel and intuition.
I don't even have a baking scale. GASP!!! I generally follow the measurements and instructions from The Kitchn since they include cups.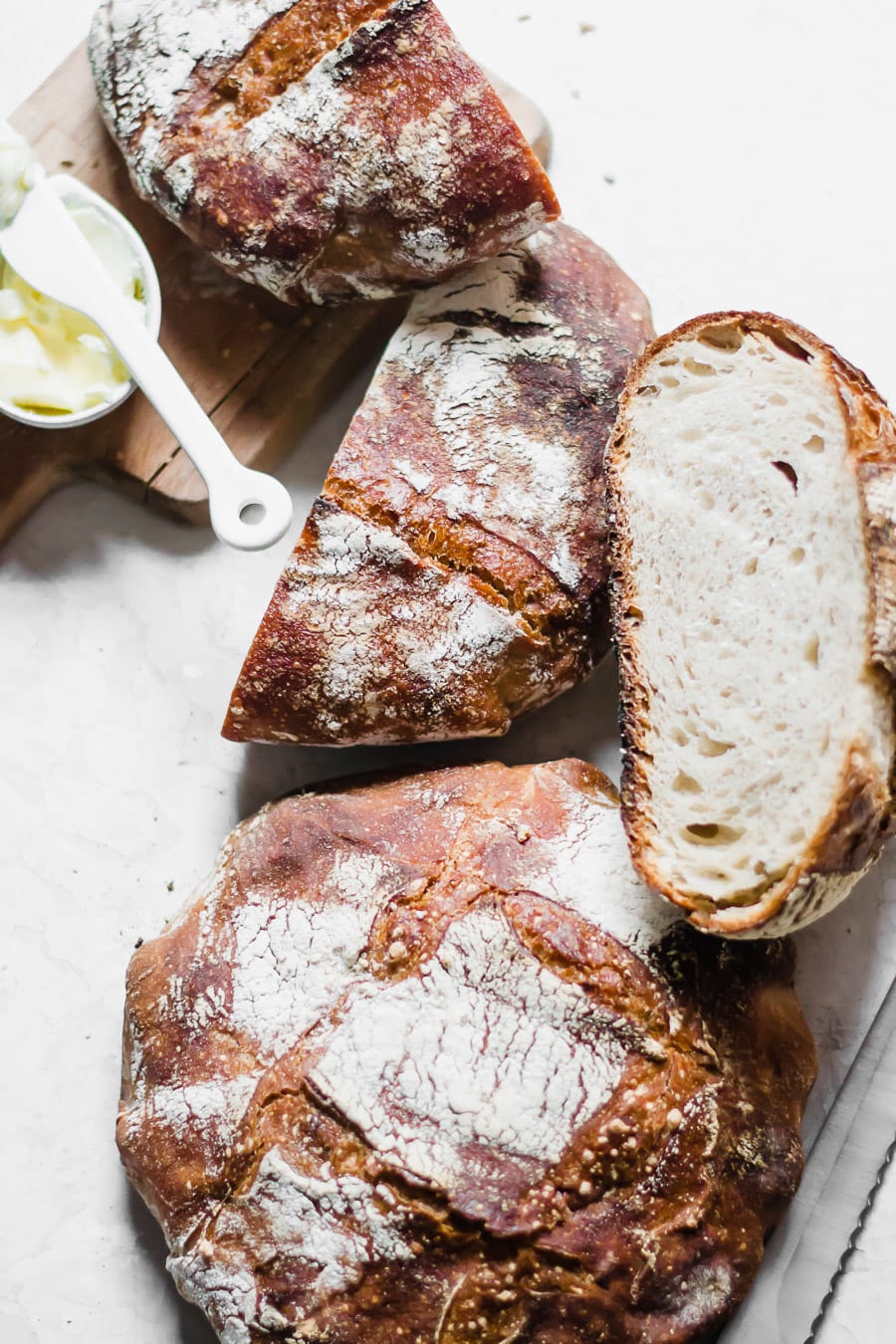 Instead of pretending I know what I am talking about, I decided to open it up in a blog post and direct you to the experts I go to when I need to troubleshoot.
Here I present to you my favorite sourdough baking resources.
These are bakers and bloggers and books I turn to in times of need.
Bread making has become my sort of therapy. I quietly fold and stretch the dough into the wee hours of the night and wake up super early to bake in the morning.
Watching videos of shaping techniques calms my anxiety.
That is why there is no recipe from me today. Although, if you want to see vintage Sarcastic Cooking, head to the recipe for these sourdough soft pretzels. Pretty sure all photos were taken on my iPhone in the dark.
My Favorite Sourdough Baking Resources
A round up of my favorite, go-to articles, blogs, and books to help you with your sourdough baking at home.

I love these cookbooks, if you are so into it you want to add to your at home library:
Follow these people on social media for more wonderful videos, tips, tricks, and just for some awesome bread-making therapy:
Maurizio Leo – The Perfect Loaf | Laura Davidson – A Beautiful Plate | Greg Wade – Publican Quality Bread | Bryan Ford – Artisan Bryan | Kristin Hoffman – Baker Bettie
I hope you guys found this helpful.
Happy bread baking!