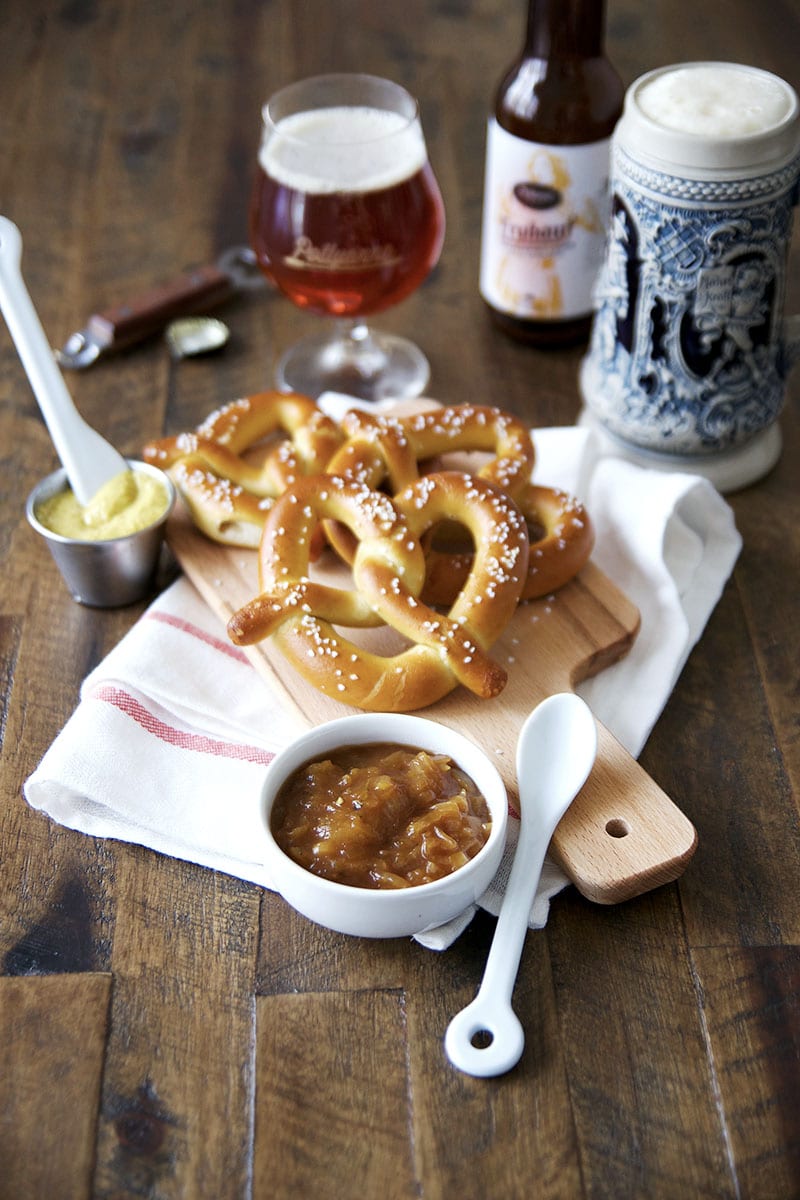 Today is my youngest brother's birthday. This weekend, three of my newest little nephews turn one. It also happens to be Oktoberfest in most beer-centric locales this weekend. Um, so, what do you have going on this weekend?
It used to be that September and October were the calm before the storm months. A few birthdays and then halloween. A day off here and there from school too. Now it is like every single weekend the rest of this month we have something going on. No wiggle room. And that's ok because I get to see all my favorite people.
But, you guys know me. Homebody for life!
Yesterday I was happy hustling around the house baking cookies in between fielding random "Mama!!!" calls from the squabbling toddlers. I will tell you my skinny jeans were not feeling too happy though. More on that another time.
My ideal weekend is spent in my home with at least one trip to a restaurant with our little family of four. That's it. This weekend we normally hit up an Oktoberfest tent or two. Last year it was so fun because a giant pretzel and oompa band kept the kids entertained for hours. It is fun to watch the kids have fun experiencing new things. it also doesn't hurt that giant pretzels and oompa music pair very nicely with a tall stein full of seasonal ale.
Are you guys Oktoberfest beer fans?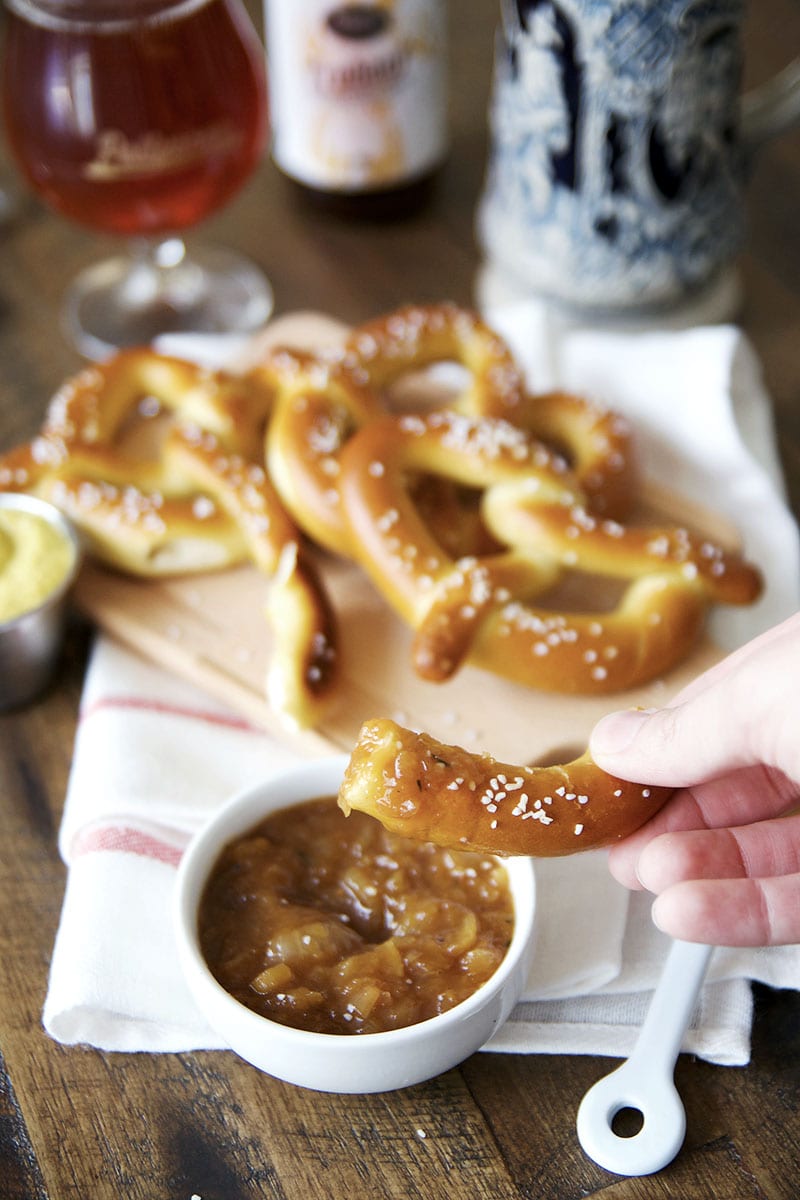 Mike is not. He is the grinch at the event asking for the regular IPA on draft. I like a few. Some can be too full of spices. I don't want to get hit with a clove or cardamon bomb to the mouth. Not into that.
A good balanced amber beer is perfect this time of year. If you live in the area, I really love Pollyanna Brewing Company's Fruhauf. Something local-ish that you can find most places is Revolution Brewing's Oktoberfest. Oh and duh, who could forget Oktoberfestbier from Hofbrauhaus! Don't even ask me about pumpkin beer. I am not ready and the weather hasn't turned into pumpkin beer drinking weather yet.
Since we will be celebrating 2 of the little nephews and my bro this weekend instead of polkaing and pretzeling, I started the party early with soft pretzels, mustard, and this Oktoberfest Onion Jam. You are going to love it! It is slightly sweet and beery with a little hint of thyme and horseradish. It is a perfect companion to spicy mustard. I even might make this to go on some brats or hot dogs since it is supposed to be in the 80's. Fall who?
Anyway, happy Oktoberfest people!
Related posts: