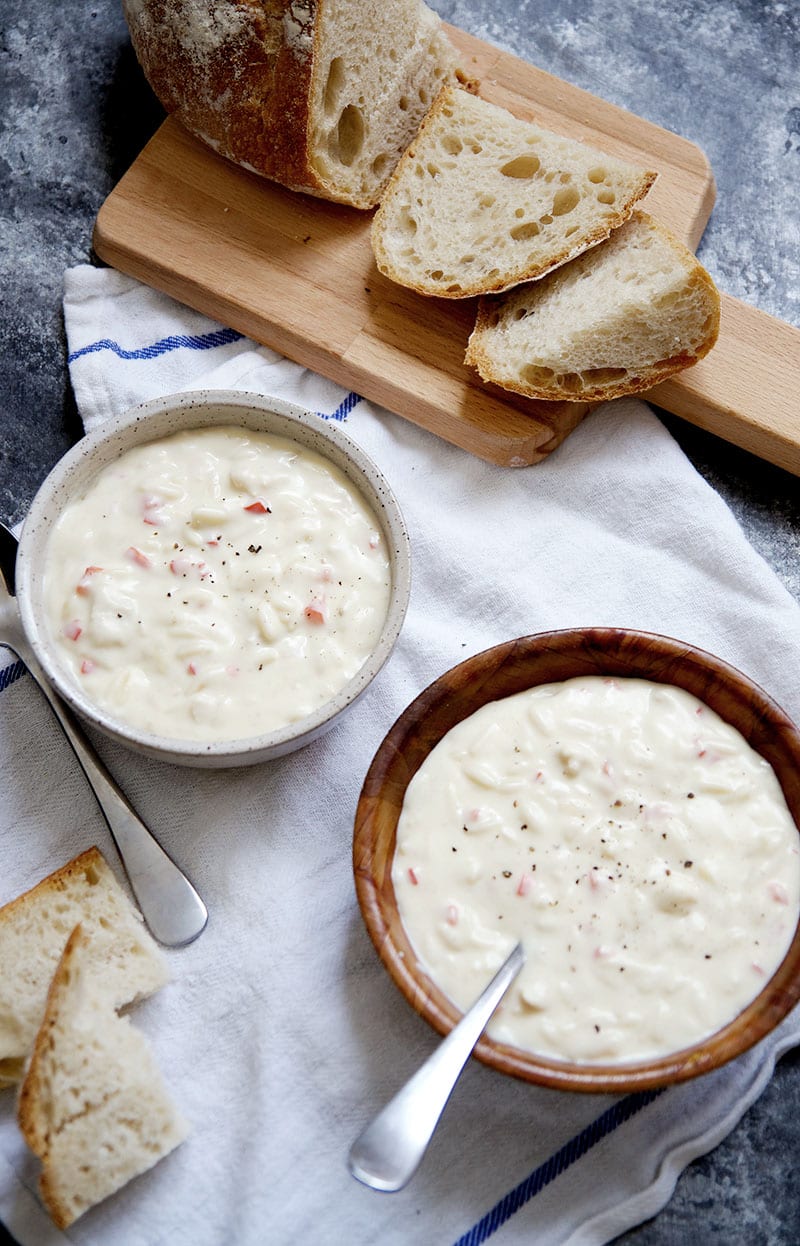 I love a good greasy spoon joint, don't you? A good ol' Guy Fieri triple-D kinda place? Also, what did Guy Fieri ever do to become such a meme of himself and be so disliked? Is it the frosted tips?
Off subject, sorry.
Where Mike and I used to live, there was this epic joint named Sally's. It was owned by a Greek family. You could walk in the door for breakfast on a weekend and the entryway would be jam packed with people waiting for a table.
Somehow, we were always seated in under 10 minutes. They knew how to turn over a table at Sally's.
Sally had the best hash browns. I am sure that everybody would say that about their greasy spoon diner. If they can't do crispy hash browns right, then they are not the right diner for you and me.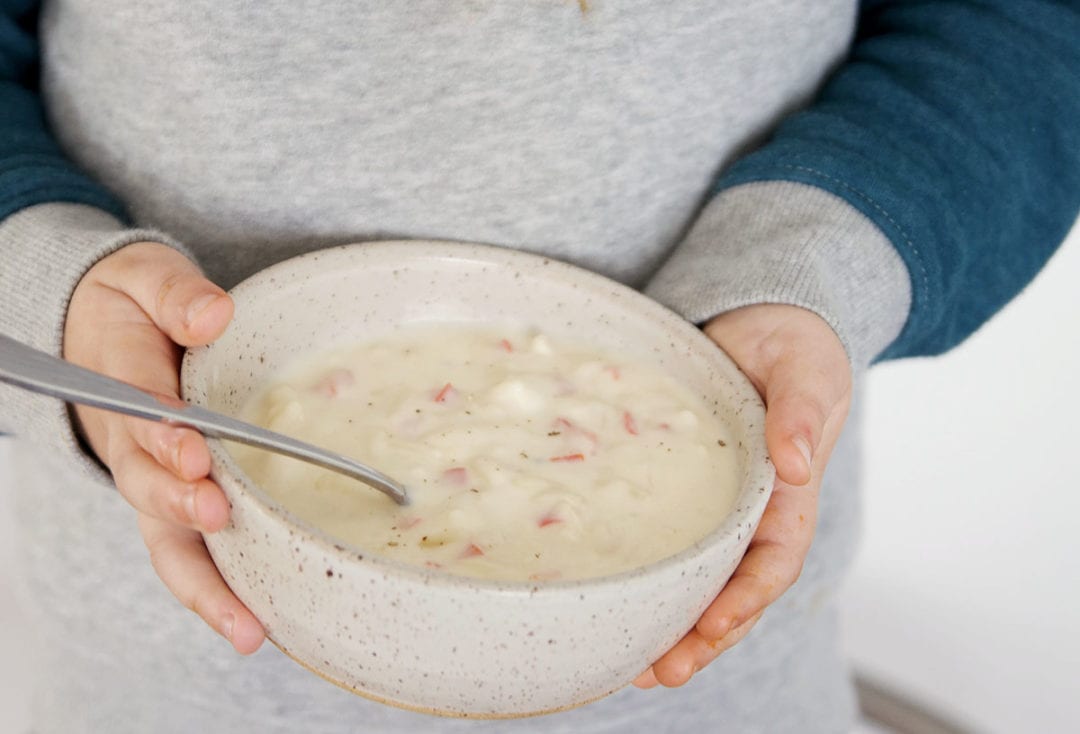 Truth be told, 9 times out of 10, I visited Sally's when I was hung over.
We came up with the funniest stories and had epic rehashings of the night before while we were at Sally's. One of our famous tales was that Sally lived upstairs and you could see her standing in the window mixing her sauce every now and again.
PS there was a window on the "second level," but there was no second floor. And I don't think there was anybody named Sally associated with the place.
Like I said, we were hung over. Give us a break.
Sally's had the best soups too. Chicken noodle, minestrone, chicken and wild rice, broccoli cheddar, French onion…. It goes on.  Is it weird I ordered soup before breakfast? I guess not since, by the time we came into Sally's, it was already lunchtime.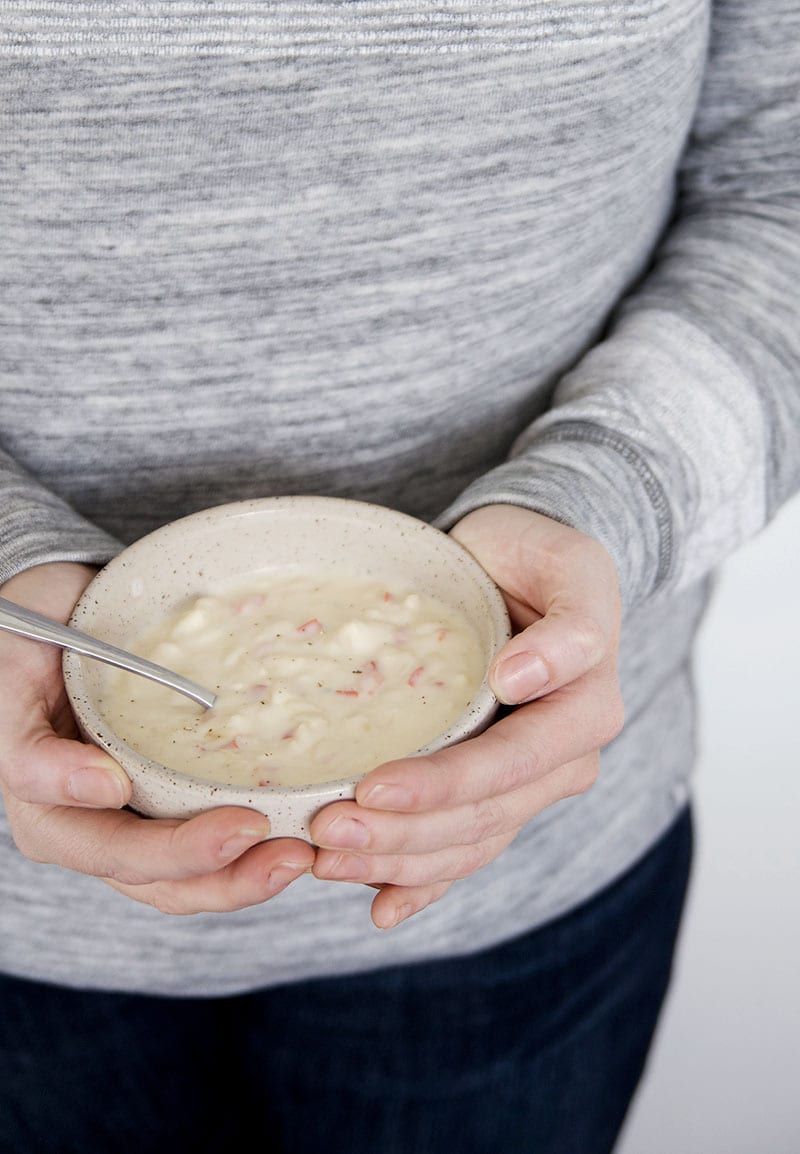 Sally made this super thick, creamy chicken and orzo soup. It tasted like butter and the only vegetable in the whole soup was teeny tiny diced red peppers. I craved this soup when I was pregnant, both times.
Lucky for me, not only did I perfect the copycat recipe here, but I also found a new local spot that serves a very similar rendition of my fave. Plus, since I am currently working with Crock-Pot's new Express Crock, (and giving one away on Instagram FYI) I have included instant pot/express crock instructions in the recipe.
No more Sally in the window mixing up big batches of this soup. She can thank me later for freeing up her time by posting this recipe here.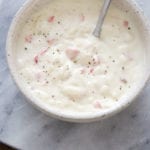 Creamy Chicken and Orzo Soup
Thick and creamy chicken and orzo soup. Instant Pot and Express Crock methods too!
Ingredients
1/2

Cup

Unsalted Butter

1

Large Boneless Skinless Chicken Breast

1

Red Bell Pepper

seeds, core, and stem removed, then diced

1/3

Cup

and 1 Tablespoon All Purpose Flour

2

Cups

Low Sodium Chicken Stock

4

Cups

Whole Milk

1

Cup

Orzo Noodles

at least 1 Tablespoon Salt

more to taste

Freshly Cracked Black Pepper
Instructions
If cooking in an Instant Pot or Crock-Pot Express skip to the bottom...
Place the chicken breast between two pieces of wax paper. Pound the chicken to about 1/4 inch thickness. Slice into small diced cubes.

Add the butter to a large Dutch oven over a medium/low flame.

Add in the diced chicken and cook until about cooked through, 10 minutes. Stir every once and a while to make sure the chicken cooks.

Add the red bell pepper and cook for about 5 minutes, stirring regularly.

Add in the flour and stir until a roux forms. Cook for one minute.

Mix in all the liquids, salt and pepper. Mix until all the roux is incorporated. Bring the soup to a simmer over a medium flame. Simmer for 25 minutes, stirring occasionally, until the soup is thickening and reduced.

Add in the orzo and cook for 12-20 minutes until tender, stirring regularly so the noodles don't stick.

Serve warm with extra salt and freshly ground black pepper.
FOR THE INSTANT POT OR EXPRESS CROCK!
Set the cooker to brown/saute for 15 minutes. Add the butter. Once the butter melts, add in the chicken breast. Brown on each side for 5 minutes.

Add the red pepper in and cook for 5 more minutes. Turn the browning function off.

Mix in the flour, combining until a roux forms.

Add the liquids and noodles into the pot. Set the function to soup on low pressure for 20 minutes. Cover and secure lid.

After 20 minutes, release steam, remove lid, and remove chicken. Shred or dice the chicken.

Whisk the mixture still ion the pot to loosen up any brown butter bits and noodles from the bottom. Keep mixing the soup will come together.

Add the chicken back into the pot. Let slightly cool and then serve.