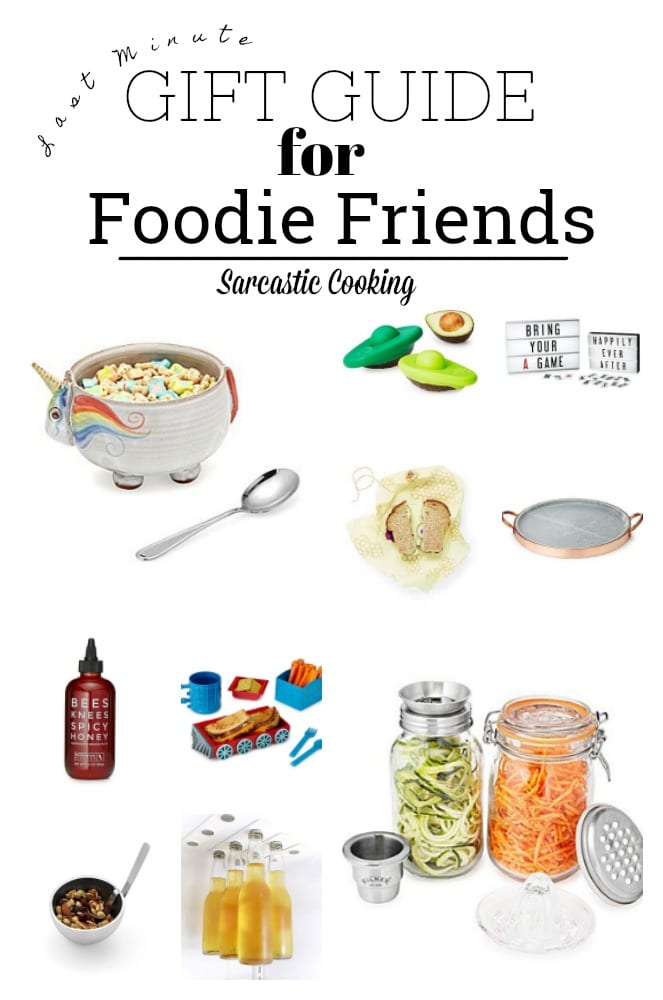 Are you guys all done shopping? I thought I was and then I was like, "Aaaahhhh Andy's teacher!" Oops! I guess I still haven't come to the realization that I have a kid in school.
My friends over at Uncommon Goods asked me to put together a little holiday shopping list of some of my fave unique things that I would actually use/want in my kitchen. The price range has something for everybody.
From the unicorn lover all the way to the little train lover.
Uncommon Goods is a founding member of B Corporation, an organization created to help customers understand the social and environmental impact of their purchases. The B seal means that a company has met the standards outlined in a comprehensive screening questionnaire, which evaluates a company on issues ranging from providing a living wage, to lessening their impact on the environment, to giving back to the community.
Uncommon Goods also allows you to donate $1 from your purchase to a charity of your choice. They have been doing so since 2001 and have raised over $1,000,000!
Along with all the good they do, they also have this handy dandy gift finder Sunny. You go through and choose the things the person you are shopping for is interested in and Sunny shoots out recommendations as to what gifts they might like.
Anything that makes my brain work a little easier this holiday season is a gooood friend of mine.
Plus, if you still can't find something that is the perfect fit for that special someone, they have all these wonderful gift guides to choose from:
Let's get to my choices!
Bees Knees Spicy Honey would be the perfect unconventional hostess gift. I could see it set out next to a classic cheese board spread.
The Avocado Hugger is a stretchy cover that fits tightly over your leftover avocado. When I make avocado toast, I usually only use half of an avocado. So this would be perfect!
You seriously cannot go wrong with the unicorn mug or the cereal bowl. It is so cute. I could see everybody from my 10 year old niece to myself loving this gift.
Mason Jars with multi-use lids would be great for shaking up cocktails or mocktails and even better come summertime when you want to do some canning.
Beeswax Reusable Paper is way more functional than always buying plastic sandwich storage bags. You use the heat of your fingers to seal the paper around your food. Genius!
I have my eye on this fancy Pizza Pan with Copper Handles. We make a lot of pizza in our house and the fact this can go from the oven to the table is money!
Bottle Loft for the fridge would be a way more useful gift for the beer lover than a six pack. It would allow you to have a little area in your fridge for beers and still be able to use the space beneath for food.
This cute Benzy Bowl with the spoon in the bowl would be ideal for party snacking.
I love my letterboard. I love to switch up sayings all the time. I think anybody would appreciate having this Cinema Lightbox as a decorative touch in their house or bedroom.
Finally, my boys are totally getting these little Train Dinner Sets. It is a train and then transforms into a cup, plate and snack cup. Love it!
Disclaimer: I was paid by Uncommon Goods to come up with a gift guide of my own. As always, all opinions are 100% my own.
Related posts: