Jalapeño slaw is a super versatile side. Serve it as a side dish at you next BBQ. Everybody will love it! Or, do my go-to, and top your favorite kind of tacos with jalapeño slaw. You won't be disappointed!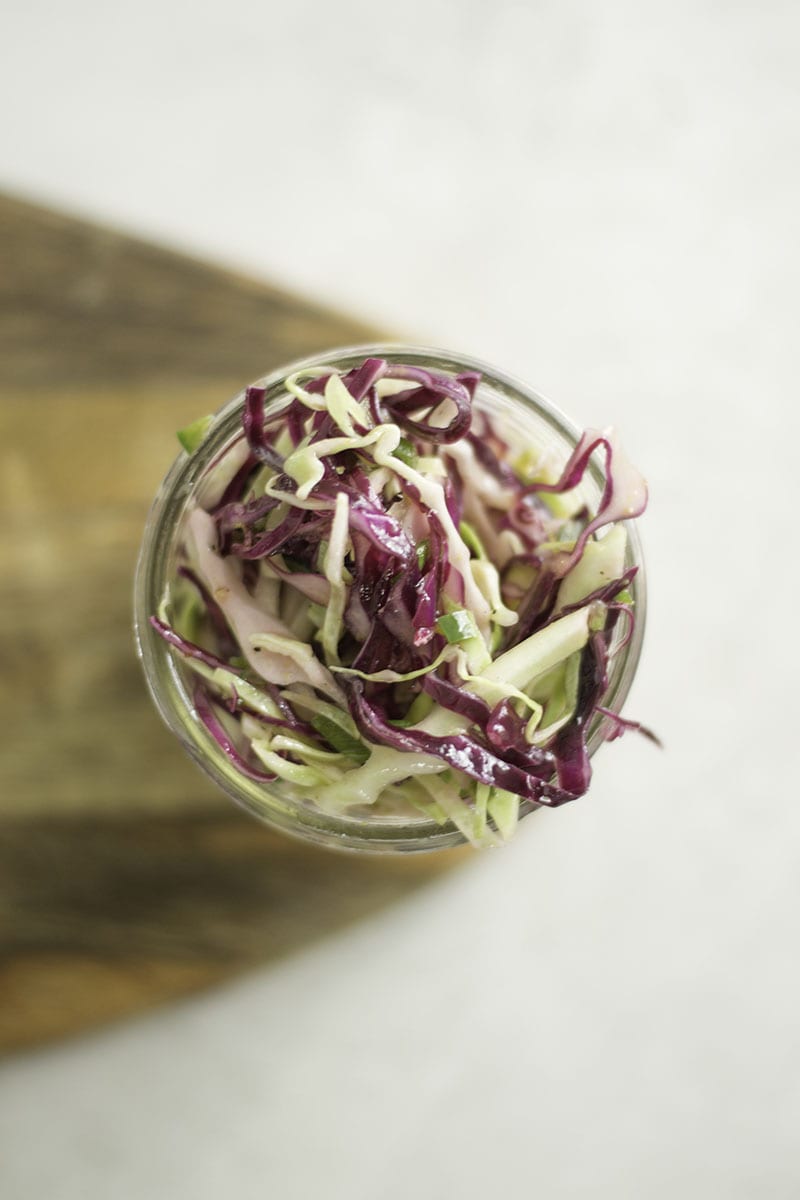 We have a BBQ at a friend's house this weekend. Let the grilling begin. My good friends have a smoker. They are known for their smoked pulled pork.
They even go above and beyond and make their own BBQ sauces. I mean, you're already getting all fancy and smoking your own meat, so why not make a sauce from scratch too?
Every time we go to their house for a BBQ, I struggle to come up with a dish to bring.
They smoke their own meats and make their own sauces people! I never want to disappoint! Plus, I am the girl with a food blog, so there's that expectation to live up to as well. And naturally these are all self-imposed expectations.
I think if I rolled up with a case of beer and no food in tow, they would still be happy to see me and thankful for my contribution.
Aww! Best fwends!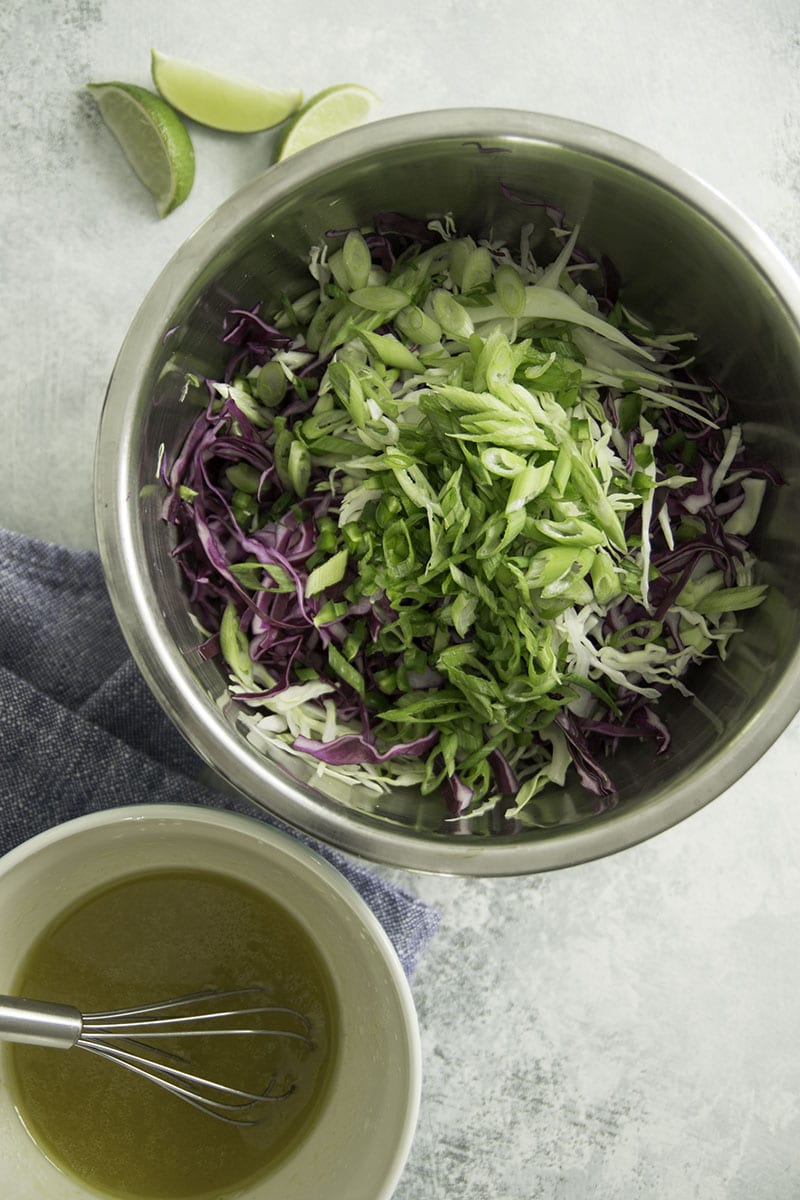 With all the summer craziness in our house and family these days, I promised myself to keep it simple. I love a good potato salad and that is usually a logical choice for a BBQ. But boiling all the potatoes? Ugh. No thanks.
So a quick and easy coleslaw it is!
My normal coleslaw is a copycat version of that almond sesame slaw you sometimes find at your Whole Foods salad bar. But I need a change.
Food ADD. You guys know this about me.
I found this slaw in Gaby's new cookbook. She had it on top of pulled pork sandwiches in the book. LIGHTBULB!
How perfect is that?
I am going to be swimming and eating all the pulled pork topped with this slightly spicy and tangy jalapeño slaw. It has been decided!
Jalapeño Slaw
Easy to throw together for a summer BBQ or taco night. Jalapeño slaw is tangy and slightly spicy.
Ingredients
1/2

head red cabbage

shredded

1/2

head green cabbage

shredded

4

green onions

thinly sliced

1

jalapeño

finely diced

1

tbsp

Dijon mustard

1

garlic clove

minced

1/3

cup

olive oil

1/4

cup

apple cider vinegar

2

tbsp

fresh lime juice

1

tbsp

honey

salt

freshly cracked black pepper
Instructions
In a small bowl whisk together the Dijon, garlic, olive oil, vinegar, lime juice, honey, salt and pepper.

Combine the cabbages, onions, and jalapeño in a large mixing bowl.Add the vinaigrette and use tongs to toss. Place in the fridge for 30 minutes until ready to use.

Add more salt and pepper to taste.