Brown butter brown sugar cookies are basically the chewiest sort of chocolate chip cookie, minus the chocolate chips. A slightly crisp exterior and a chewy brown butter, molasses, brown sugary center.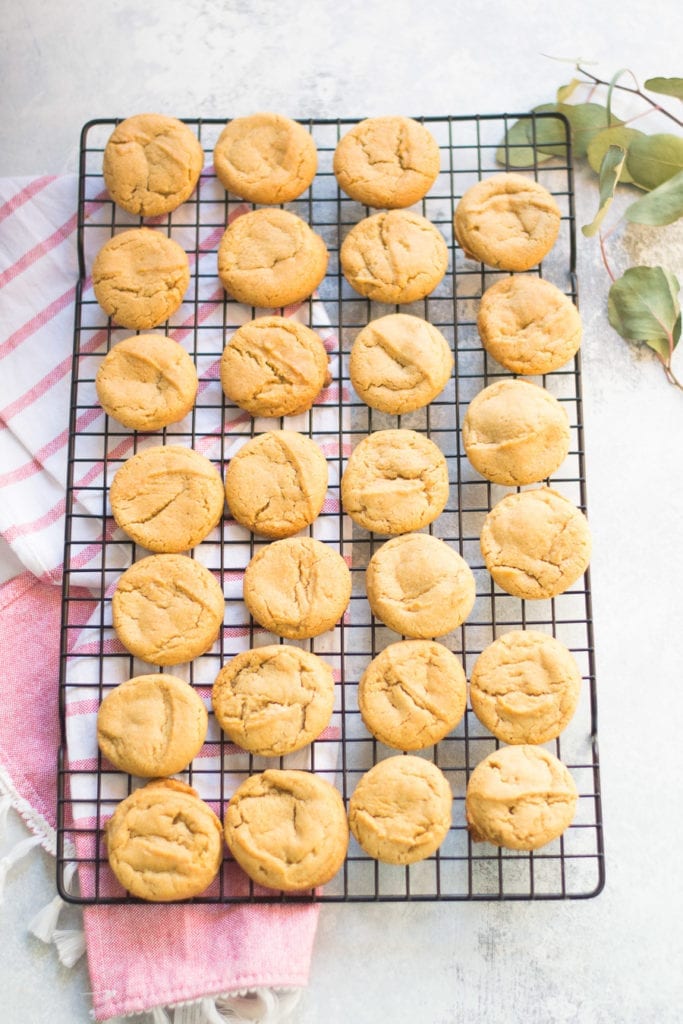 Let me introduce you to the best cookie around. It is brown butter brown sugar cookies.
These cookies don't need chocolate chips because the dough base is so good, unlike their chocolate chip laden little brother.
My kids always want more chocolate chips, more M & M's, or more peanut butter cups in their cookies. I like this cookies as is.
The cookies are made with brown butter just like my famous brown butter chocolate chip M & M cookies. Browning the butter adds a nutty buttery flavor that takes any cookie to the next level.
Brown butter gets mixed with molasses, brown sugar, vanilla, sugar, eggs, and flour. The dough is flecked with little bits of brown butter. I dare you to not eat the dough raw.
Don't be intimidated by the sound of brown butter. It is basically melting the butter and toasting up the milk solids until they turn golden brown. It takes an extra 5 minutes to make and slightly cool the brown butter.
It is a step that is so worth taking.
Add this cookie to your holiday baking list! It is nut free and can easily use a cup-for-cup gluten-free flour substitution if needed. The dough base is also great if you want to bake with a large crowd or group of kids.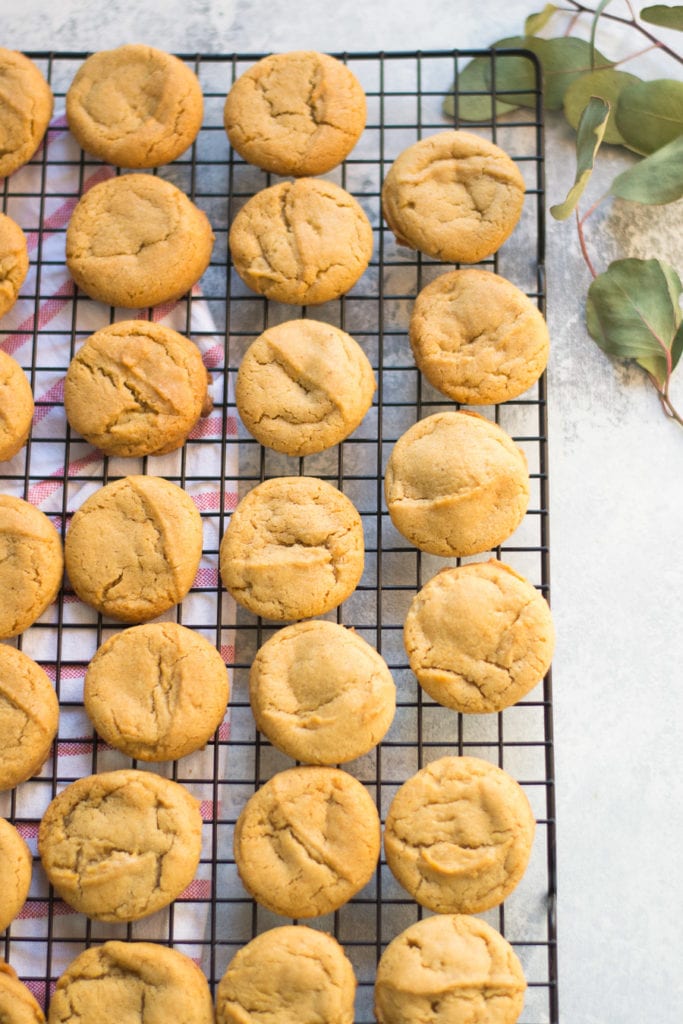 Any toppings or fillings can be added to this dough.
Don't forget to chill the dough for at least an hour before baking. You don't want to skip that step. The dough will turn to a soupy mass in the oven if it isn't properly chilled.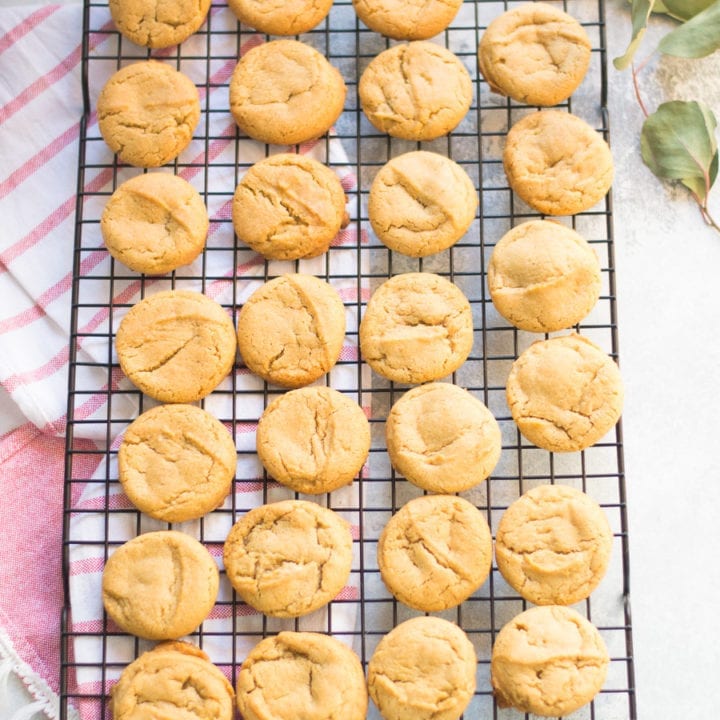 Brown Butter Brown Sugar Cookies
Total Time:
1 hour
20 minutes
Chewy brown butter and brown sugar cookies are like the best chocolate chip cookie, minus the chips.
Ingredients
1 Cup Plus 1 Tablespoon Unsalted Butter softened
1 Cup Light Brown Sugar
1 Teaspoon Pure Vanilla Extract
1 Tablespoon Molasses
1/2 Cup Sugar
1 Large Eggs
1 Large Egg Yolk
2 1/4 Cups All-Purpose Flour
1/4 Teaspoon Salt
1 Teaspoon Baking Soda
Instructions
Add 1/2 cup butter and 1 tbsp butter to a small/medium skillet over medium heat. Cook until the butter melts and stops crackling. After about 3-5 minutes the butter will turn golden brown. Remove from heat and transfer to a heatproof measuring cup to cool slightly.
Add 1/2 cup butter to a stand mixer fitted with the paddle attachment. Add the brown sugar and mix for 3 minutes on high until whipped and fluffy.
Scrape down the sides and then add the vanilla and molasses. Beat until combined.
With the mixer on low, add one egg. When combined add the yolk and mix until fully incorporated. Scrape down sides if needed.
Add the brown butter, being sure to scrape in all the brown bits. Add the sugar as well. Mix on medium/low until combined.
Add the flour, slat, and baking soda to the mixer. Mix on low until combined and no flour bits are visible.
Chill the dough in the fridge for at least an hour.
Preheat the oven to 375 degrees F. Line two large baking sheets with parchment paper or a silpat.
Scoop out heaping tbsp portions of dough or a melon baller-sized portion. Place cookies dough 1 1/2 inches apart.
Bake cookies for 8-10 minutes until the edges are just golden. Allow to cool on sheets for 5 minutes before transferring to wire rack to fully cool.
Recommended Products
As an Amazon Associate and member of other affiliate programs, I earn from qualifying purchases.