Pan fried panko pork chops are very easy and similar to a traditional German schnitzel. Boneless pork chops pounded super thin and crusted with a mix of panko bread crumbs and sesame seeds.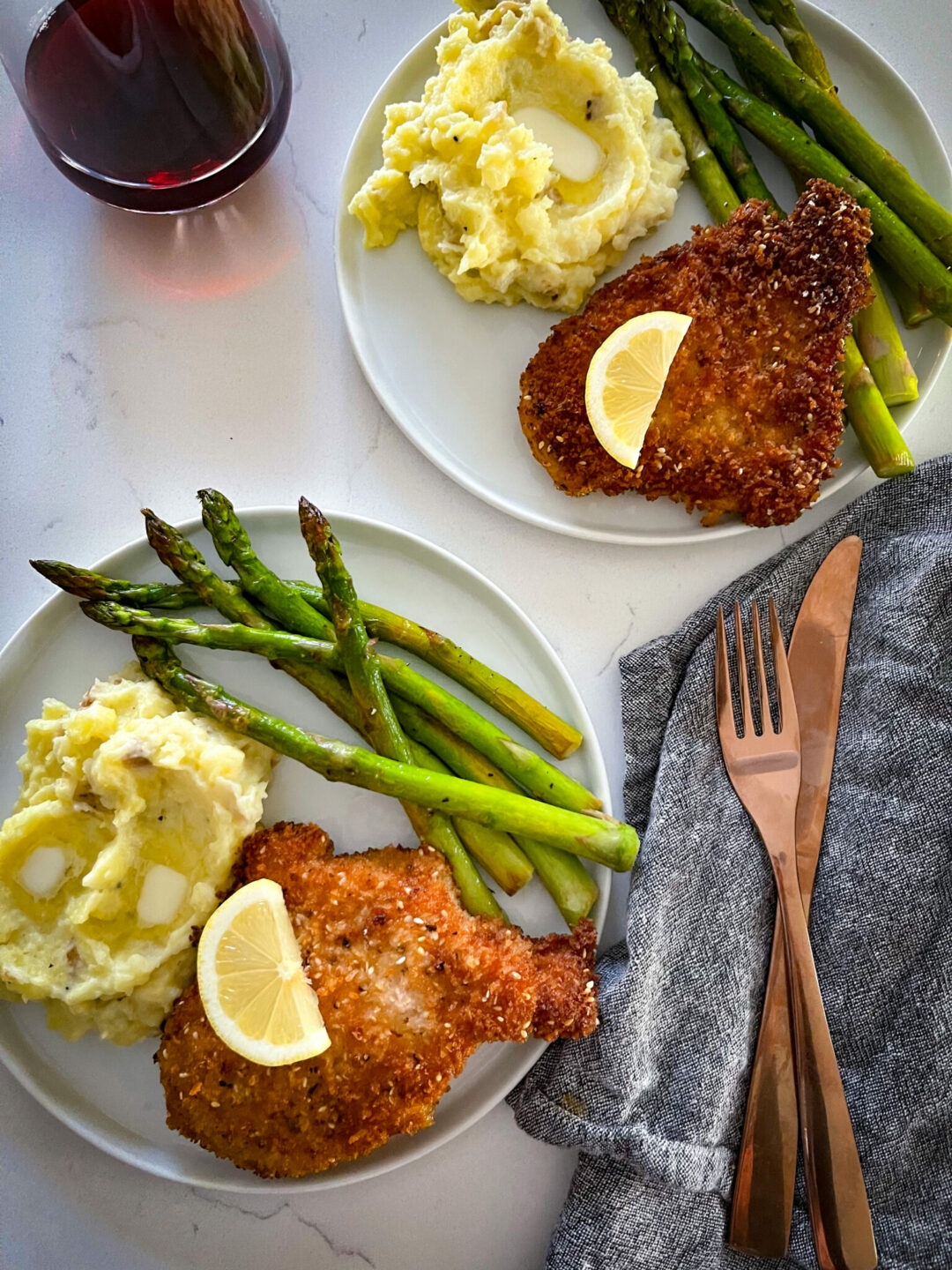 I know, I know. Oktoberfest is over.
It happened back in September in Germany.
It took me some time to get my act together to post my easiest schnitzel-like recipe for these pan fried panko pork chops.
Schnitzel is a traditional thin cut of chicken, pork, veal, beef, or mutton that is breaded and fried for those of you that aren't familiar with schnitzel.
I love a traditional Pork Schnitzel.
I also hate the whole breading process.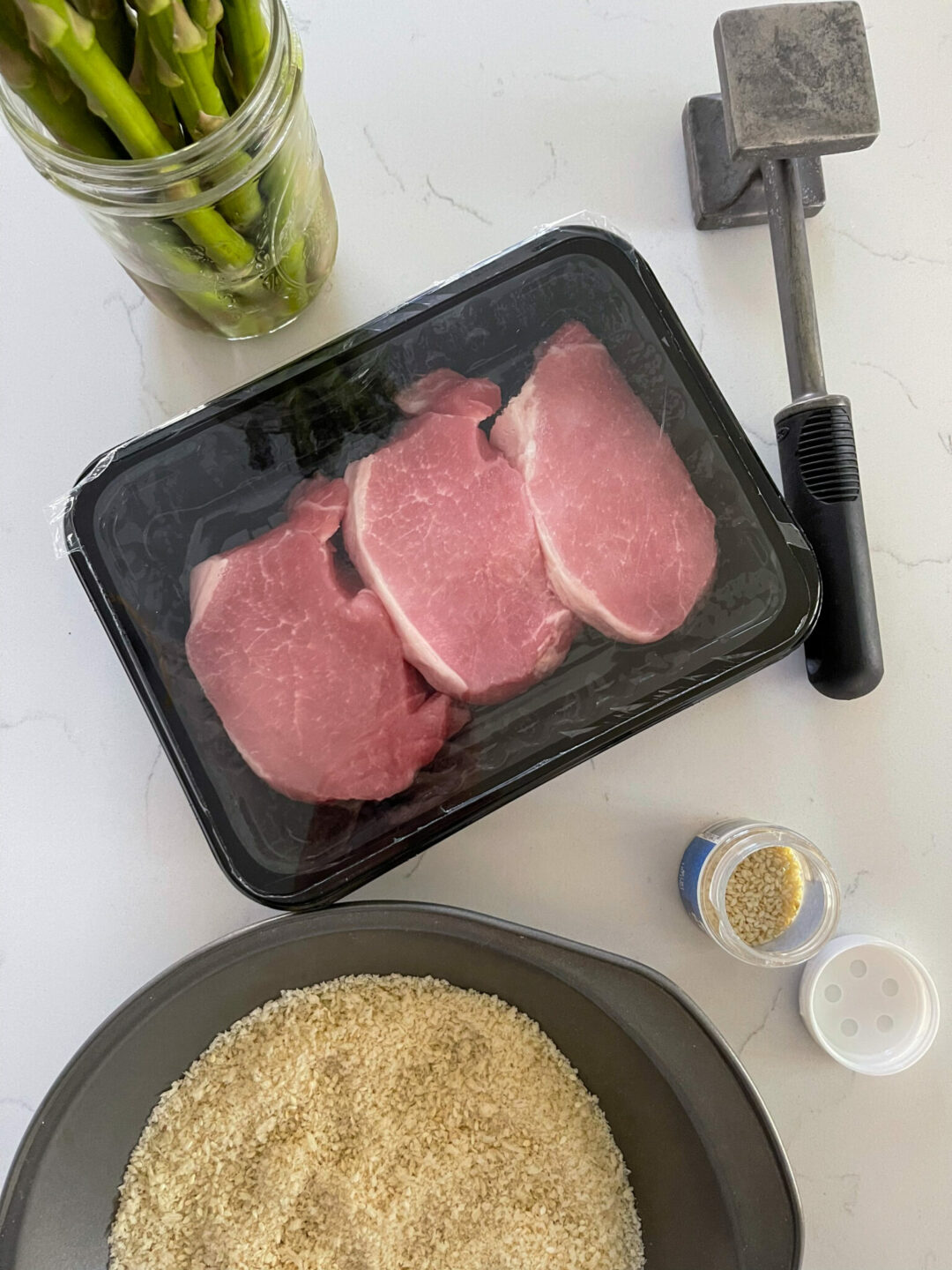 The eggs and the flour.
The mess!
No thank you.
All you need for the breading in this recipe is panko bread crumbs and some sesame seeds.
I love the nutty flavor that the sesame seeds add to the pork.
OH!
Another great thing about this recipe and cooking method is that if you don't have pork chops, you can also use thinly sliced chicken breasts instead.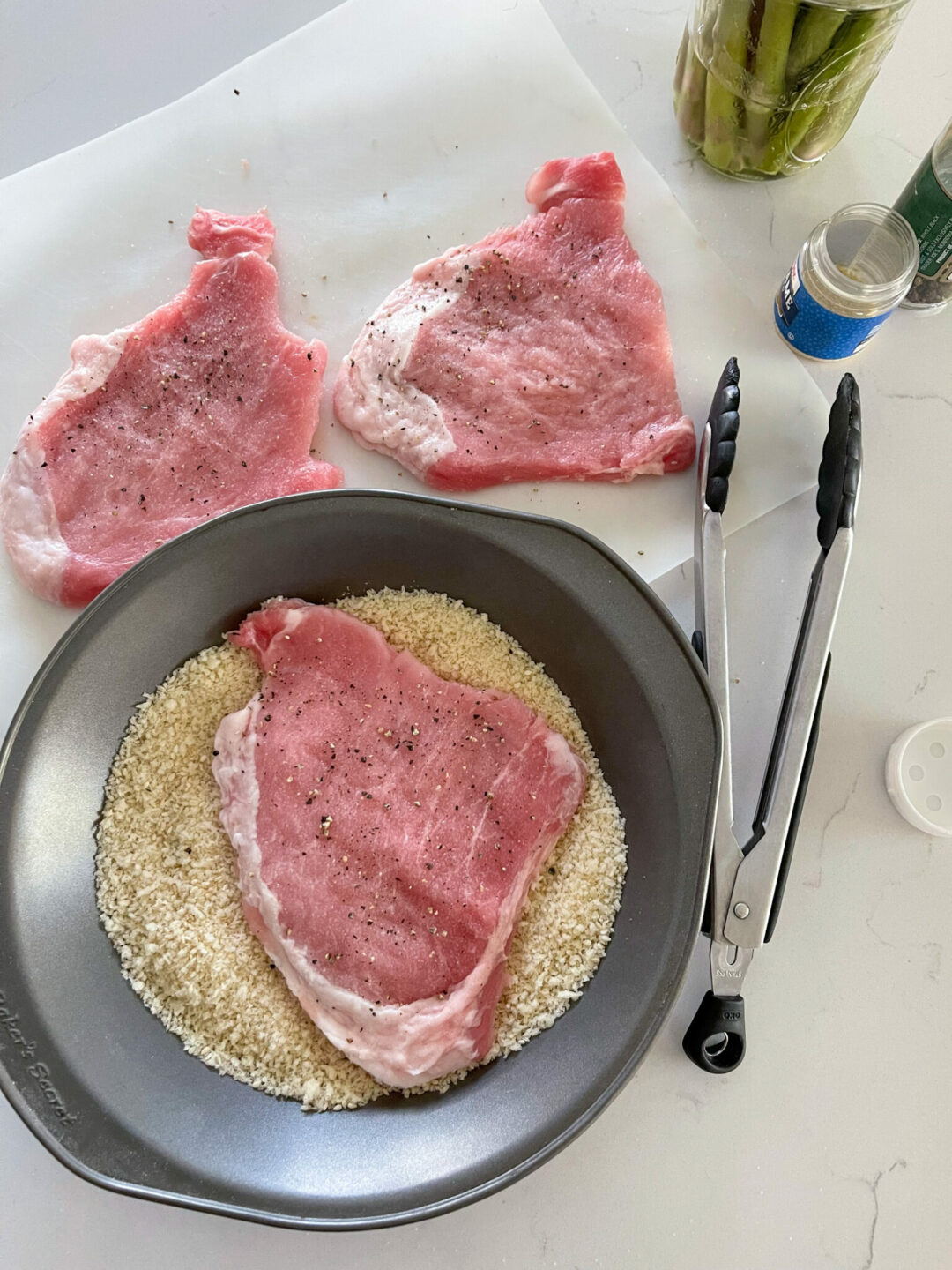 The boneless pork chops are pounded thin with a meat tenderizer.
It is a great stress reliever.
The pork chops are then pressed into a dish containing the panko and sesame seeds.
Be sure to season the pork with lots of salt and pepper before breading.
Heat about 1/2 inch of oil in a deep sided pan over medium/high heat.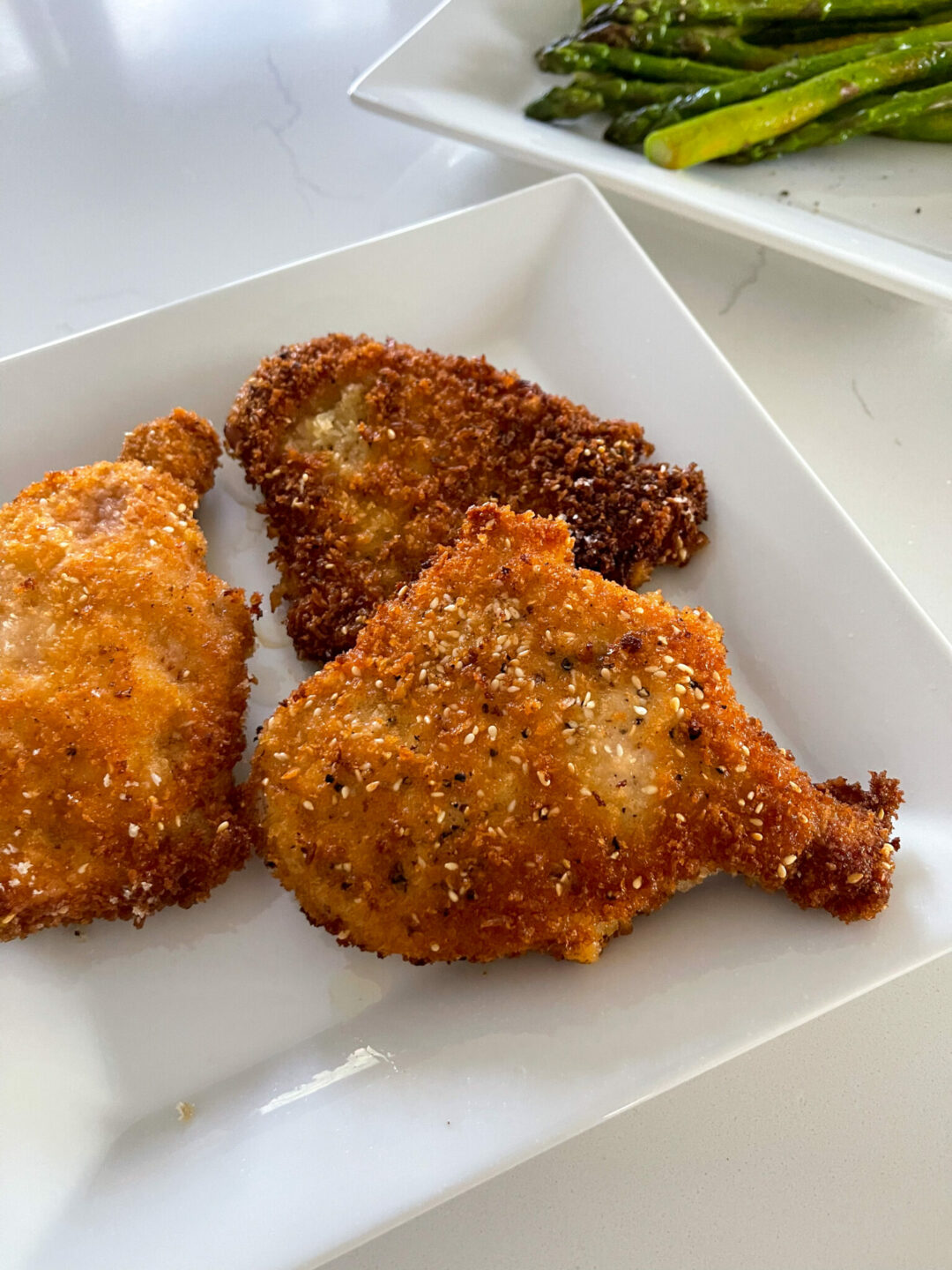 Once both sides have been pressed into the mixture, add them to the hot oil and fry for a few minutes on each side until golden.
Just keep a thin layer of oil hot in the pan. No need to use a thermometer because there is no deep frying.
The crunch on this pan fried panko pork chops crust envies that of a regular deep fried schnitzel.
This has become a weekly cooler weather meal on regular rotation in our house.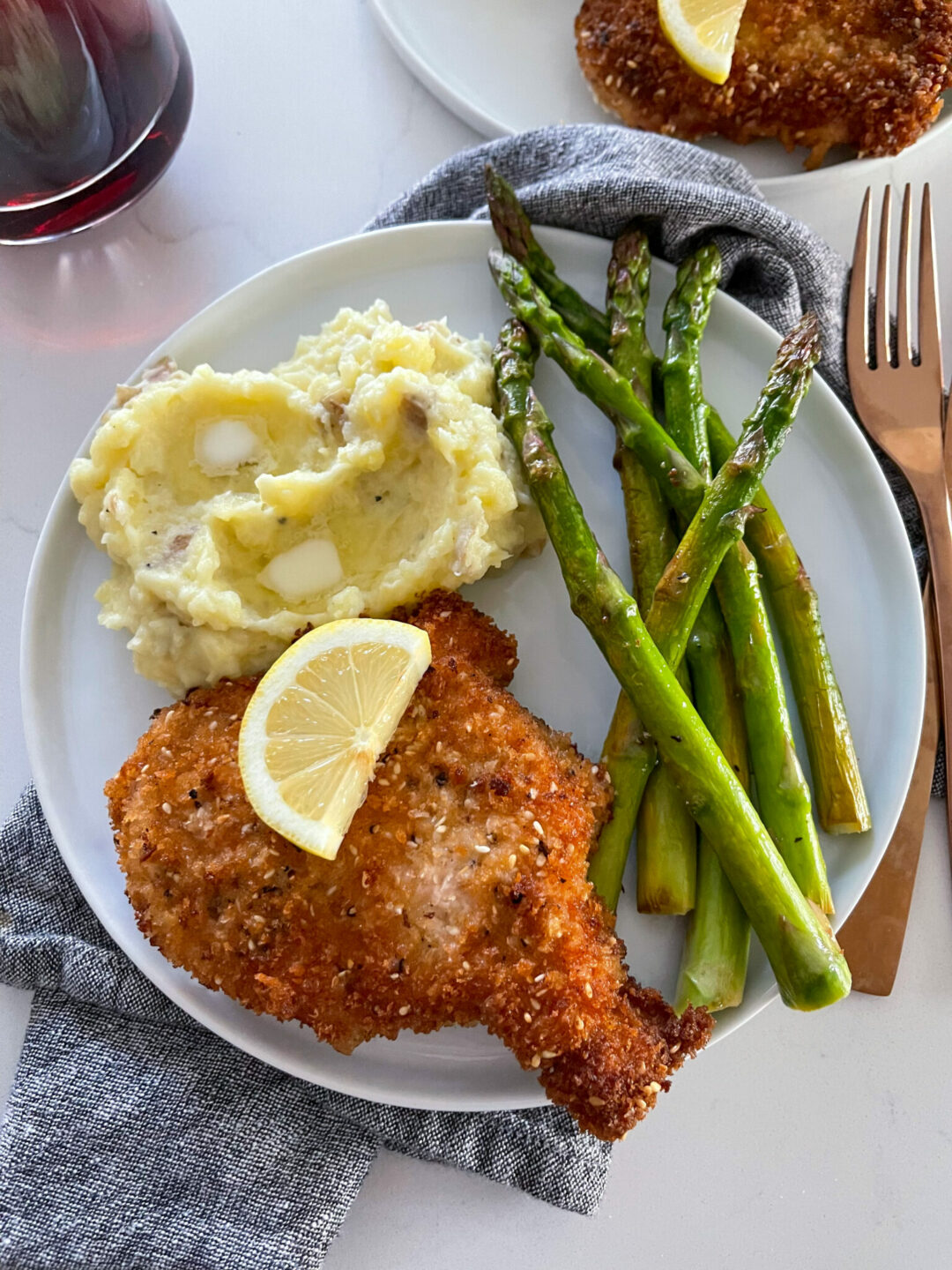 I love to serve it with some mashed potatoes and either green beans or asparagus.
DO NOT forget to serve the pork or chicken with slices of lemon.
The lemon on the fried schnitzel is just perfection!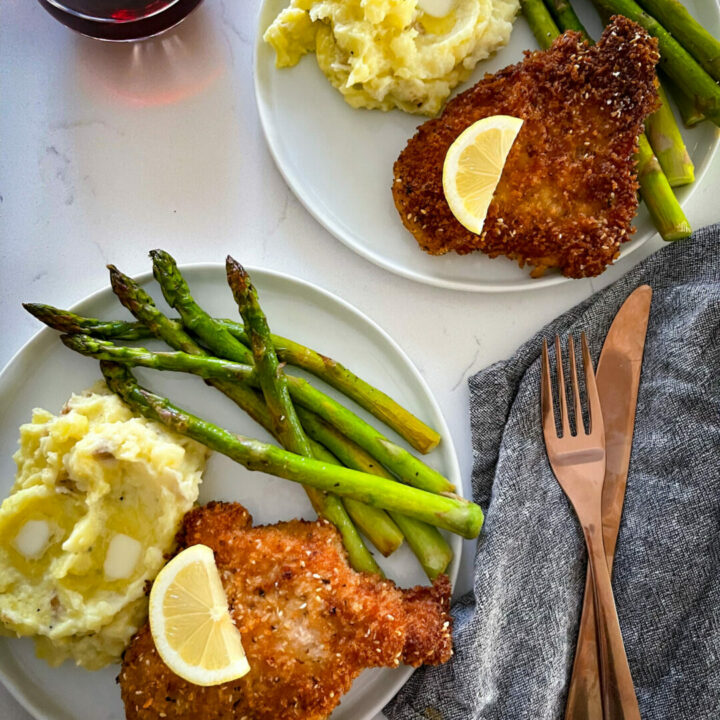 Pan Fried Panko Pork Chops
Yield: Serves 2-4

Prep Time: 7 minutes

Cook Time: 15 minutes

Total Time: 22 minutes

Pan fried thin slices of boneless pork chops breaded in a mix of panko bread crumbs and sesame seeds.
Ingredients
1 1/2 lbs boneless center cut pork chops
salt and pepper
1/2 cup vegetable or canola oil
1 - 2 cups of panko bread crumbs
1/4 cup sesame seeds
wedges of lemon
Instructions
Use a meat tenderizer to pound the pork chops super thin, about 1/4 inch thick. Season each chop with salt and pepper.
Add oil to a large deep sided heavy-bottom pan. Heat over medium/high heat for a few minutes while you bread the pork chops.
Pour the panko and sesame seeds into a pie pan or shallow bowl. Press each pork chop into the mixture, coating both sides. Place the breaded pork into the hot oil.
Cook each pork chop for 5 minutes on each side until the crust is golden. Transfer to a wire rack once fried until al, the pork chops are fried.
Serve pork chops with a veggie of your choice and a good squeeze of fresh lemon on top.
Notes
This recipe can also be made using chicken instead. Increase the cooking time to 5-7 minutes per side to be on the safe side to ensure the meat is cooked through.