I have some weird food do's and do not's.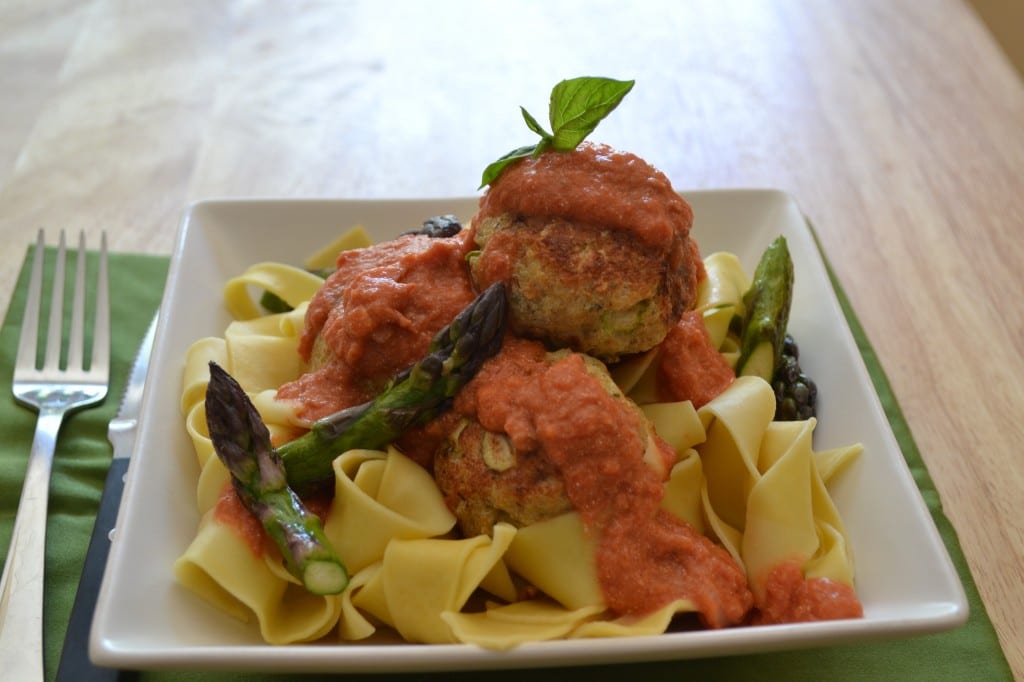 Do: Eat fresh green beans warm with butter, lemon zest, and salt.
Do Not: Warm canned green beans.
Yeah, that might be weird. I think I totally grossed my husband out the other day because I made him eat canned green beans, cold. I love them right out of the can. I snack on them as I cook, but this could be hell for a non-veggie lover.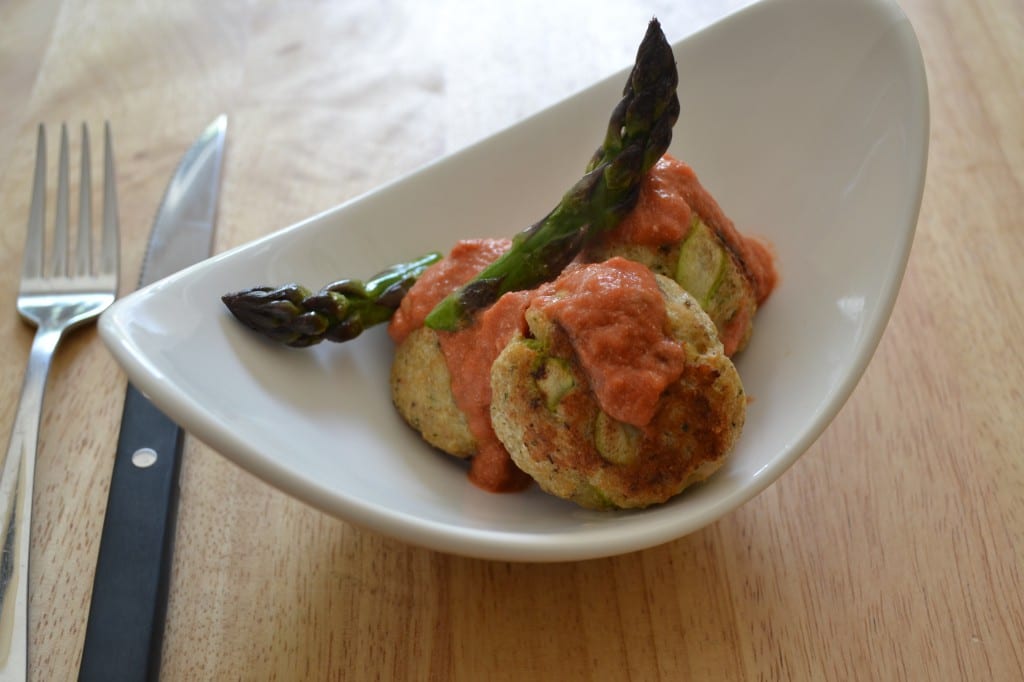 Do: Snack on at least one piece of raw pasta before/while it cooks.
Do Not: Crack the dry spaghetti noodles in half before placing them into the boiling water.
Maybe these aren't really related, but oh well. It is a weird habit I have started since childhood. I always crunch on a dry noodle before I cook them.
I never ever ever crack the noodles in half to stretch them.  I love to twirl long spaghetti noodles on to my fork and then slurp them up. I may slurp, but I get super annoyed when my husband does it. Yes it is a crazy double standard, but I don't care!
My last do and do not have luckily changed since my palate has matured a bit in my late 20's.
It used to be…
Do: Eat canned asparagus.
Do Not: Eat fresh asparagus.
Yes, that is shockingly gross given the fact that fresh asparagus is cheap and abundant this time of year. I don't know why I did this for so long. I think it was a texture thing or maybe how good and salty the canned stuff was.  Who knows!
I started roasting fresh asparagus and fell in love with the caramelized crunch. Lately I have seen a lot of raw shredded asparagus salads. I gave it a shot and loved that too.
 So, now that my do is eat allll kinds of asparagus, I thought, "What else can I do with this vegetable?"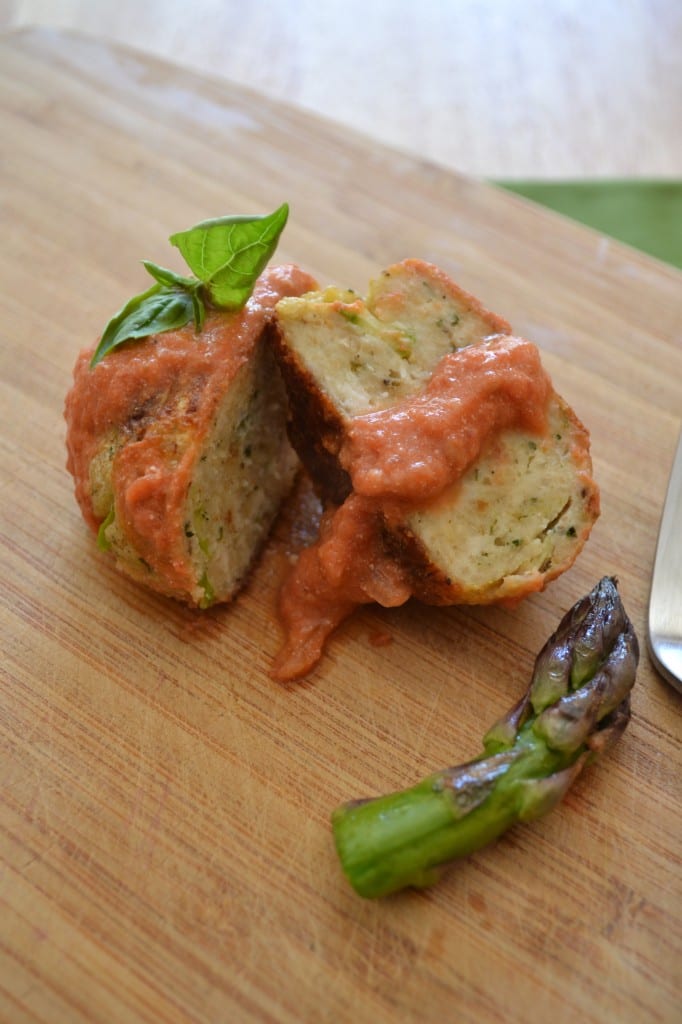 Why, put it in a chicken meatball of course!
Ingredients for the Chicken and Asparagus Meatballs (Makes 12 Meatballs)
1 lb. Ground Chicken
3 Asparagus Spears, cut into small thin discs using a mandolin (You can cut the asparagus using a knife if you feel more comfortable or do not have a mandolin).
Note: Reserve the tops of the spears for garnish or to add into the tomato sauce later.
1 Egg
2 Cloves Garlic, grated
1 Teaspoon Salt
½ Teaspoon Pepper
½ Teaspoon Crushed Red Pepper
½ Teaspoon Dry Oregano
½ Cup Gluten-Free Italian Breadcrumbs
¼ Cup Grated Parmesan Cheese
1 Tablespoon Olive Oil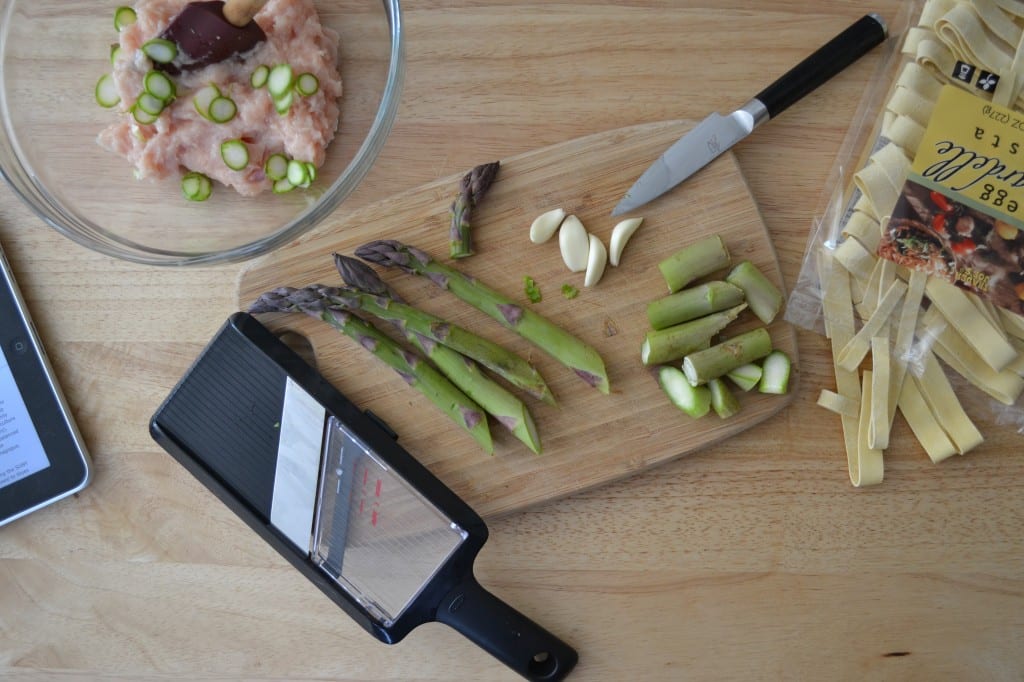 Preheat the oven to 350 degrees F.
In the meantime, combine the ground chicken, thin asparagus discs, egg, garlic, salt, pepper, crushed red pepper, oregano, gluten-free Italian breadcrumbs, and parmesan cheese in a medium mixing bowl.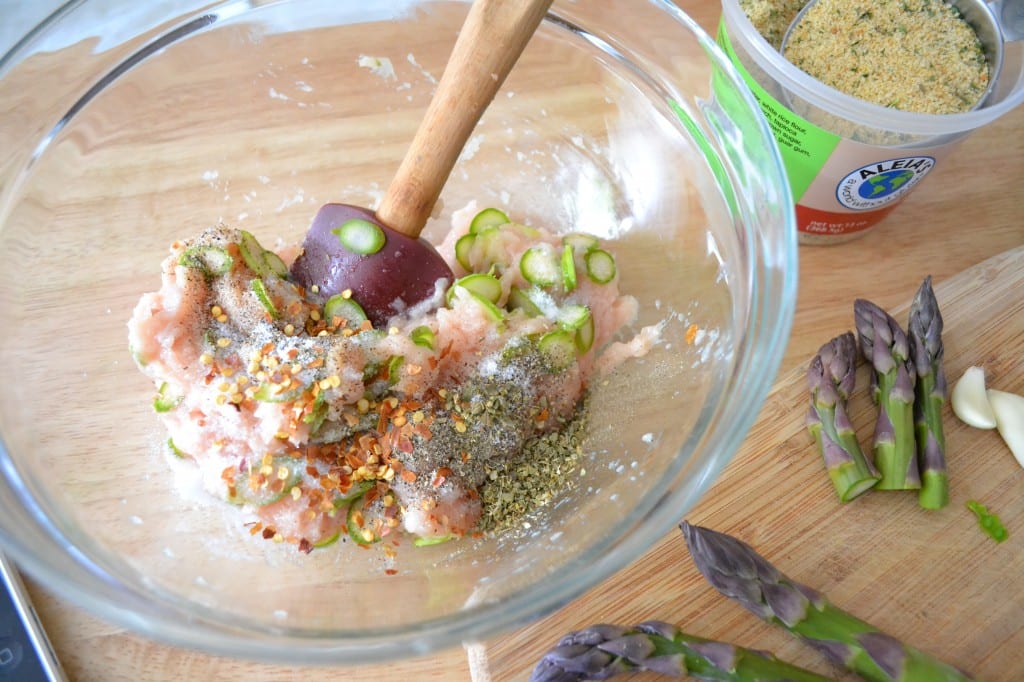 Mix the ingredients together using your hands. Form the meat mixture into medium sized meatballs.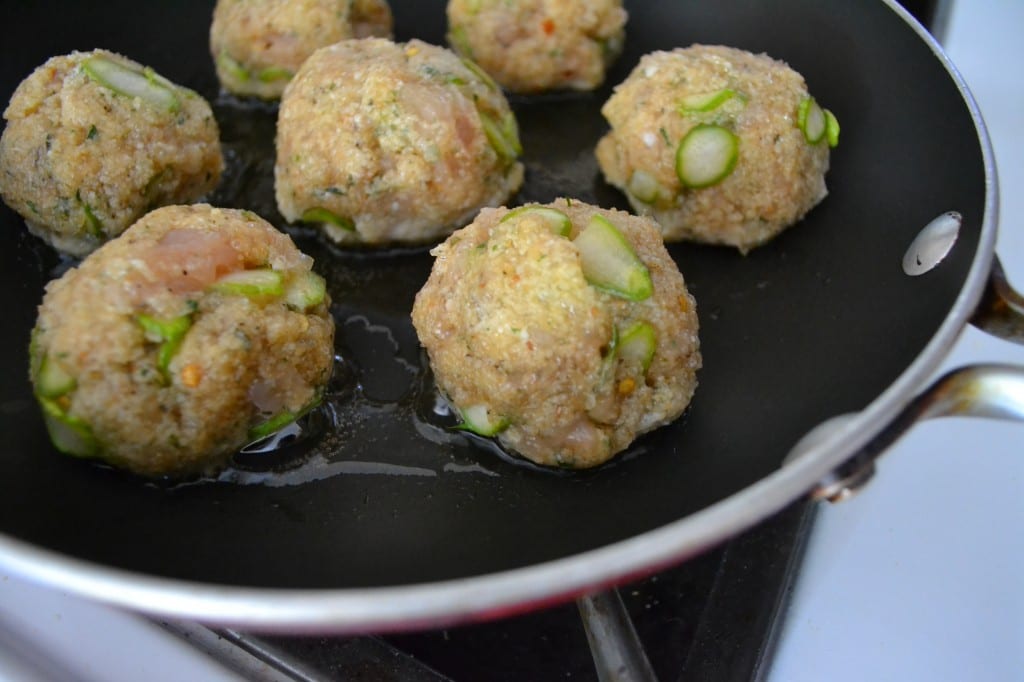 Heat the olive oil in a large heavy bottomed skillet for a minute or two over medium/high heat. Add each meatball to the hot pan. Cook for five minutes on each side, ten minutes total.
Transfer the meatballs to an oven-safe dish and bake in the oven for twenty minutes while you get the sauce together.
Ingredients for Tomato Cream Sauce
Reserved Asparagus Tops
1 Shallot, thinly sliced
2 Garlic Cloves, grated
16 ounces Canned Crushed Tomatoes
A Pinch of Salt and Pepper
2 ounces Cream Cheese, softened
Sauté the asparagus tops and sliced shallot in the same pan you used for the meatballs. Sauté asparagus and shallot for five minutes over medium heat. Remove the asparagus and set on the side for later. Add the grated garlic and sauté for two more minutes over low heat.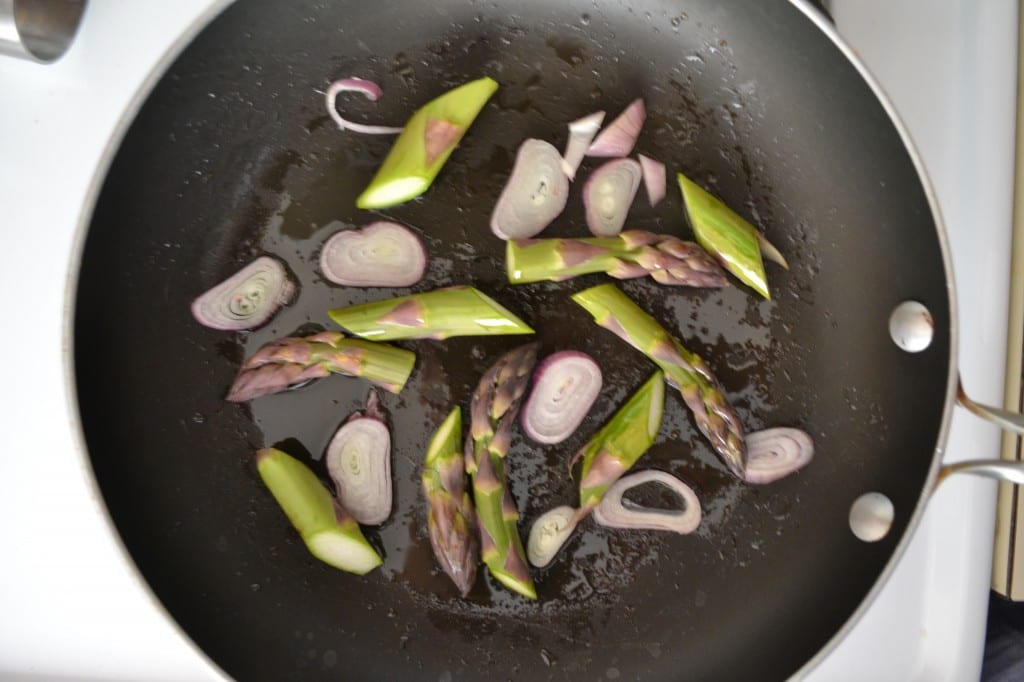 Add the crushed tomatoes and bring to a simmer. Once the crushed tomatoes come to a slight simmer, add in the cream cheese, salt and pepper and stir until the cream cheese has melted and combined into the sauce.
At this time, the meatballs should be done. Serve the meatballs alone with the sauce and the asparagus for a healthy gluten-free option.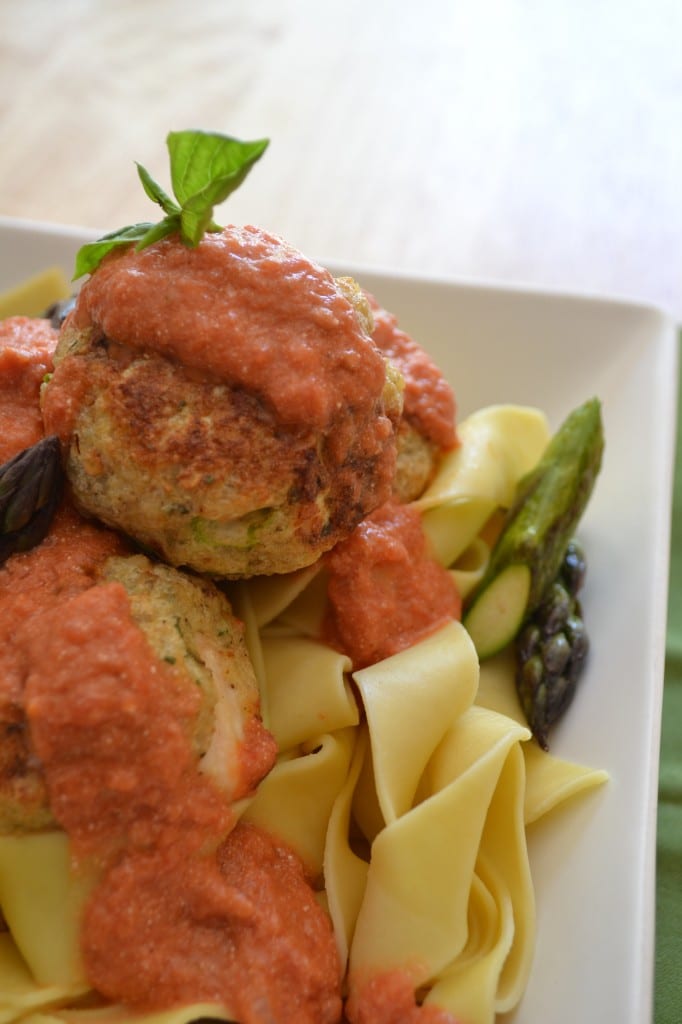 For a heartier option, serve the meatballs, sauce, and asparagus with some thin whole wheat spaghetti noodles or fat egg noodles. Top with some fresh basil and a little bit of grated parmesan and slurp away!
Related posts: