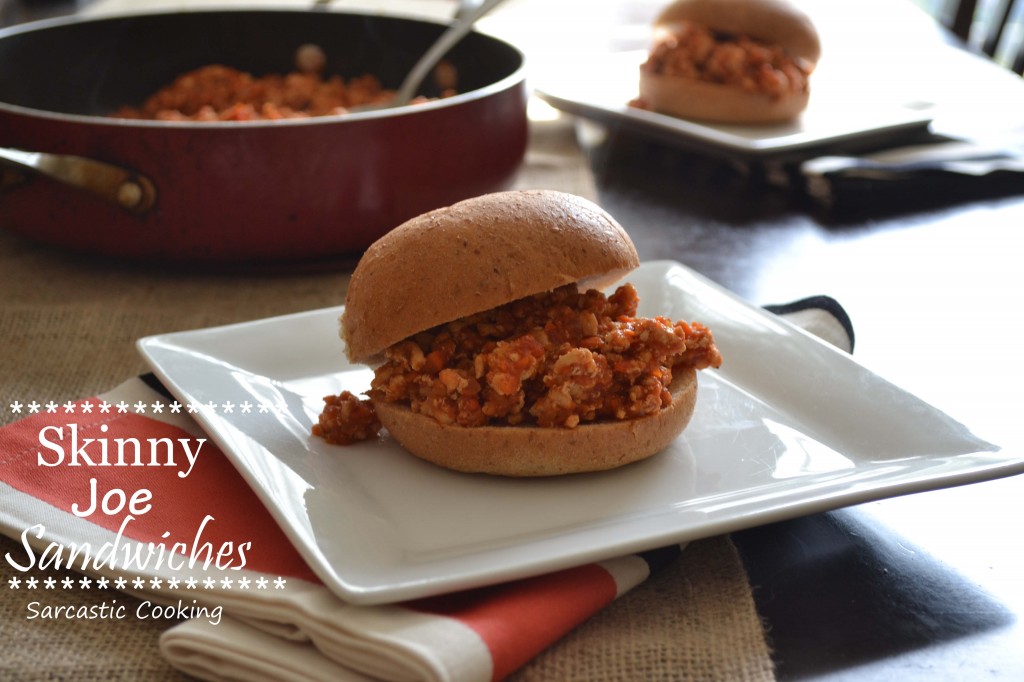 I am not the best chef on the weekends. I am really good at getting my cleaning, organizing, and maybe even some light Target shopping completed. But when it comes to cooking on Saturday or Sunday night, I just don't wanna!
Maybe it was because growing up my parents had the rule that my mom cooked dinner and made lunches for all of us during the week and my Dad was in charge of meals on the weekend. This usually resulted in my dad only going to get food from one of three places in a two mile radius.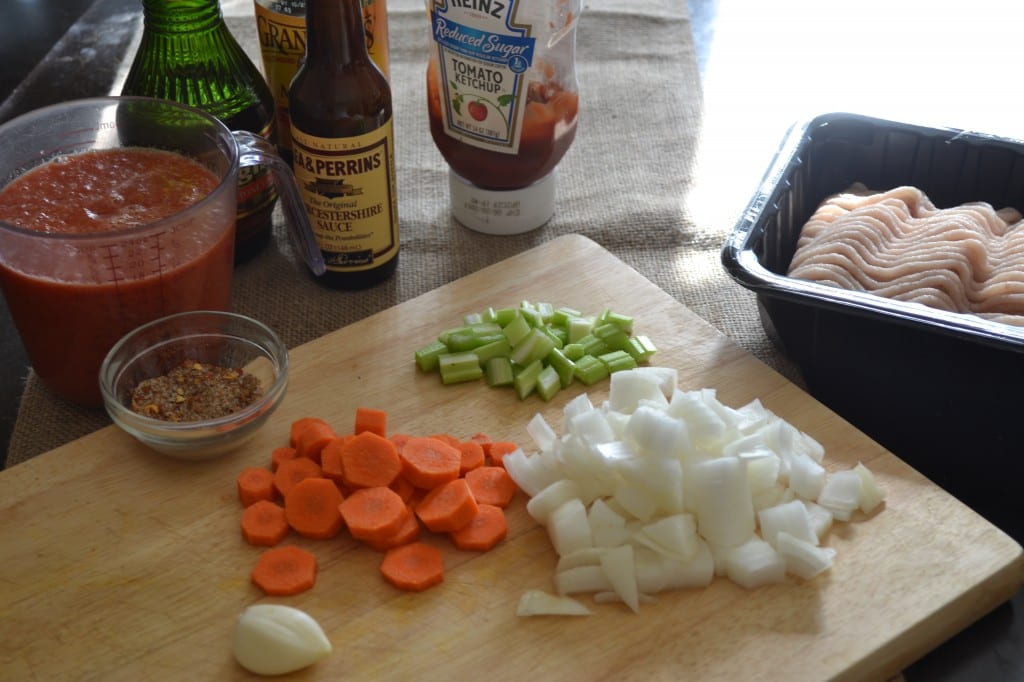 So when the weekend rolls around, I look to Mike and see what he is going to make or suggest we get for dinner. Some nights we go out. Other nights it is a big ol' burrito bowl and some chips and guac. Most often it is a deep dish pizza and salad. I am totally content with this set up.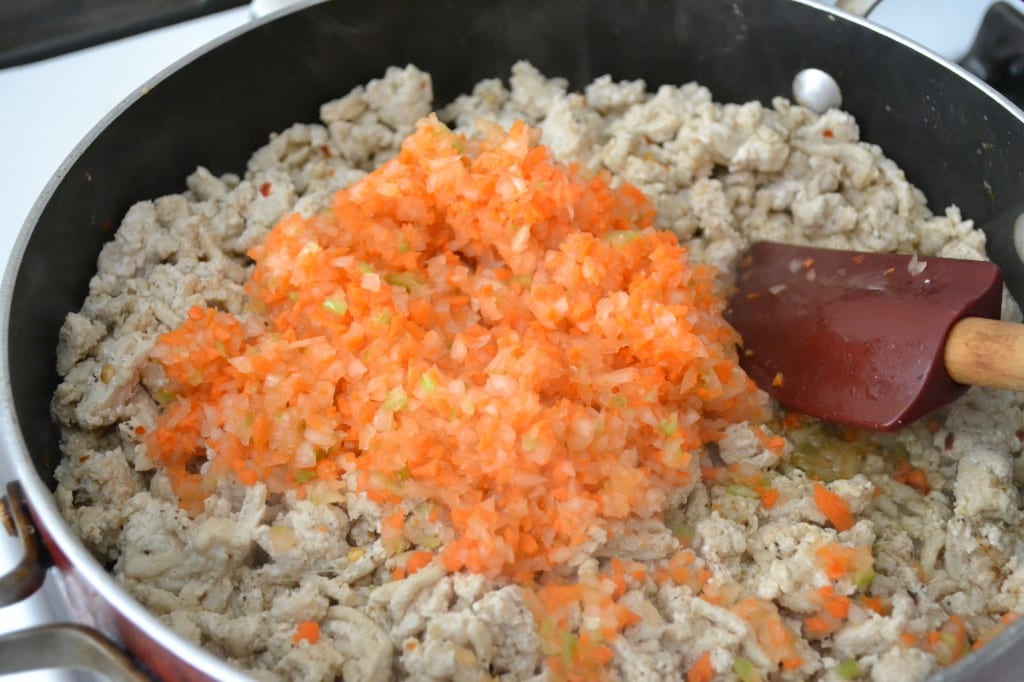 Until I get that feeling of pure gluttony that comes from eating Dunkin Donuts for breakfast and McDonald's for lunch (sadly, that is real life sometimes) and decide it is time for something healthy and homemade. This only happens about 15% of the time on the weekends.
What can I say? I have a lot of errands and weekday TV to catch up on during the day.
One of my favorite things to make is sloppy Joes. Except, since I make them with ground turkey and a lot of veggies, I like to think of them as skinny, not sloppy. Serve this up with a side salad or some sweet potato tots. There will even be leftovers for lunches during the week!
See, thirty minutes of work in the kitchen and I feel like a healthy human being again!
Skinny Joe Sandwiches
Author:
Prep time:
Cook time:
Total time:
Ingredients
1 Tablespoon Olive Oil
1 ½ Pounds Ground Turkey Breast
1 Teaspoon Salt
½ Teaspoon Pepper
½ Teaspoon Ground Cumin
¼ Teaspoon Crushed Red Pepper Flakes
¼ Teaspoon Cayenne Pepper
1 Carrot, peeled and roughly chopped
1 Celery Stalk, peeled and roughly chopped
¼ Onion, roughly chopped
2 Cloves Garlic, grated
1 Tablespoon Red Wine Vinegar
1 Tablespoon Worcestershire Sauce
2 Cups Crushed Tomatoes
1 Tablespoon Reduced-Sugar Ketchup
2 Tablespoons Tomato Paste
8 Whole Wheat Hamburger Buns
Instructions
In a large heavy-bottomed skillet, heat olive oil over medium heat for about a minute. Add turkey, break apart using a wooden spoon, and cook until browned, about ten minutes.
Add the roughly chopped carrot, celery, and onion to a food processor. Process on low until all the vegetables are finely minced.
Season the turkey with the salt, pepper, cumin, crushed red pepper flakes, and cayenne. Mix well. Add in the minced carrot, celery, and onion. Cook for five minutes while stirring.
Stir in the garlic, vinegar, and Worcestershire. Cook for another five minutes.
Add the tomatoes, ketchup, and tomato paste. Stir to combine. Turn heat to medium/high and bring to a simmer. Simmer mixture for ten to fifteen minutes until it starts to thicken to your liking.
Cool slightly before serving a few spoonful's on hamburger buns.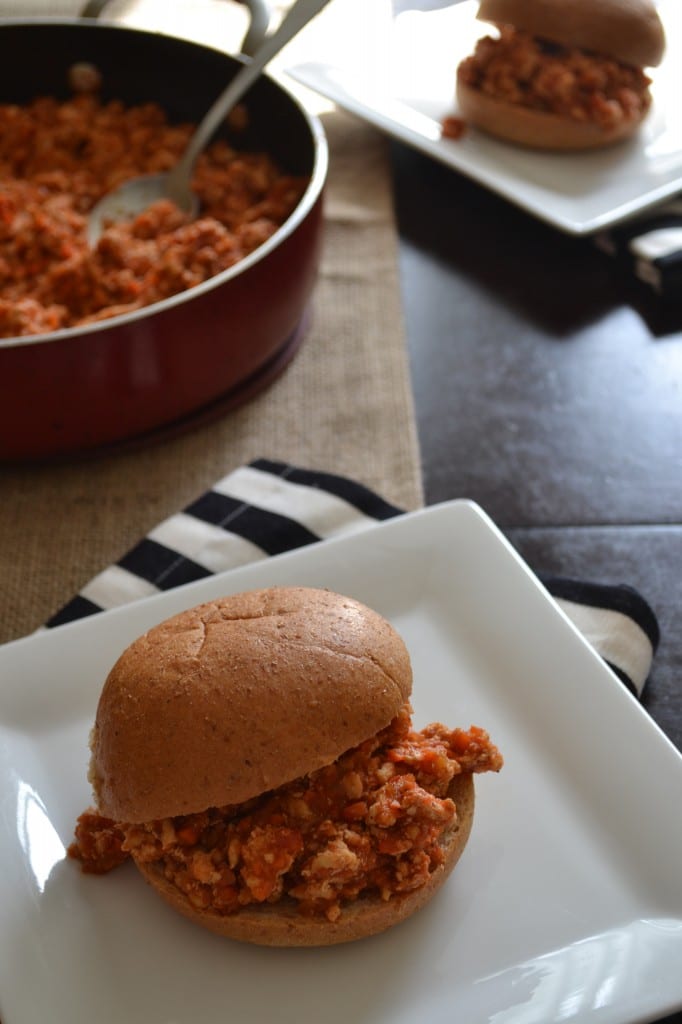 Also, be sure to enter my favorite things giveaway if you haven't already!
Related posts: