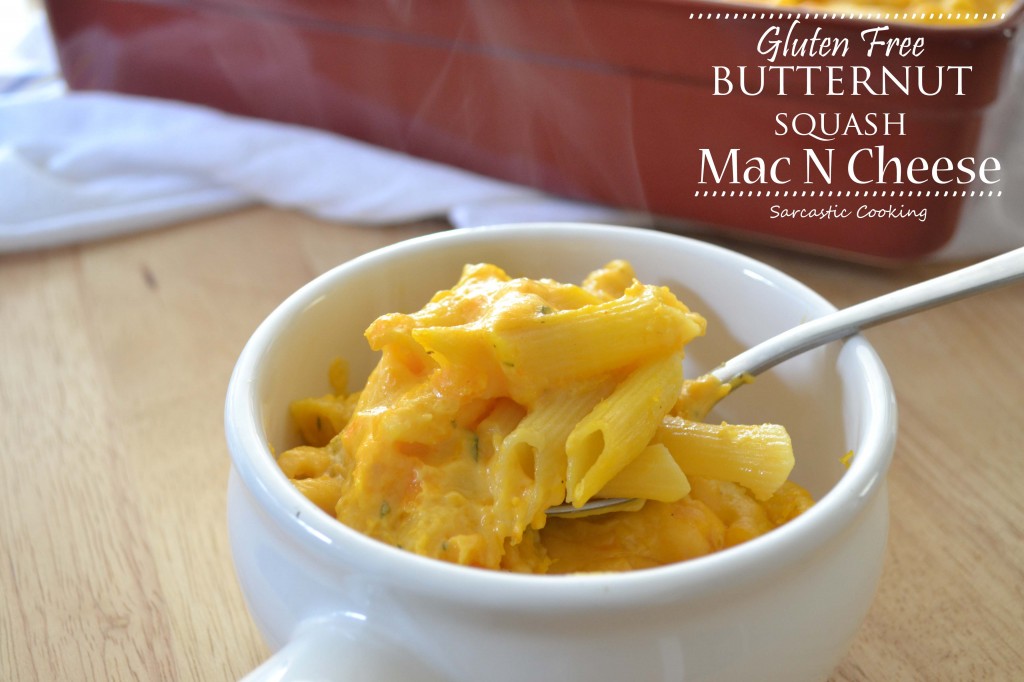 It's finally here. The most dreaded of Holidays of the year, Halloween. Dun, dun, DUNNNNN!
With the arrival of this dreaded day, comes the last and final installment of my three part series, Halloween: A Hate Story. This segment I like to call the costume disaster years. Now, disaster might be a bit of a strong word, so let's just say failed costumes.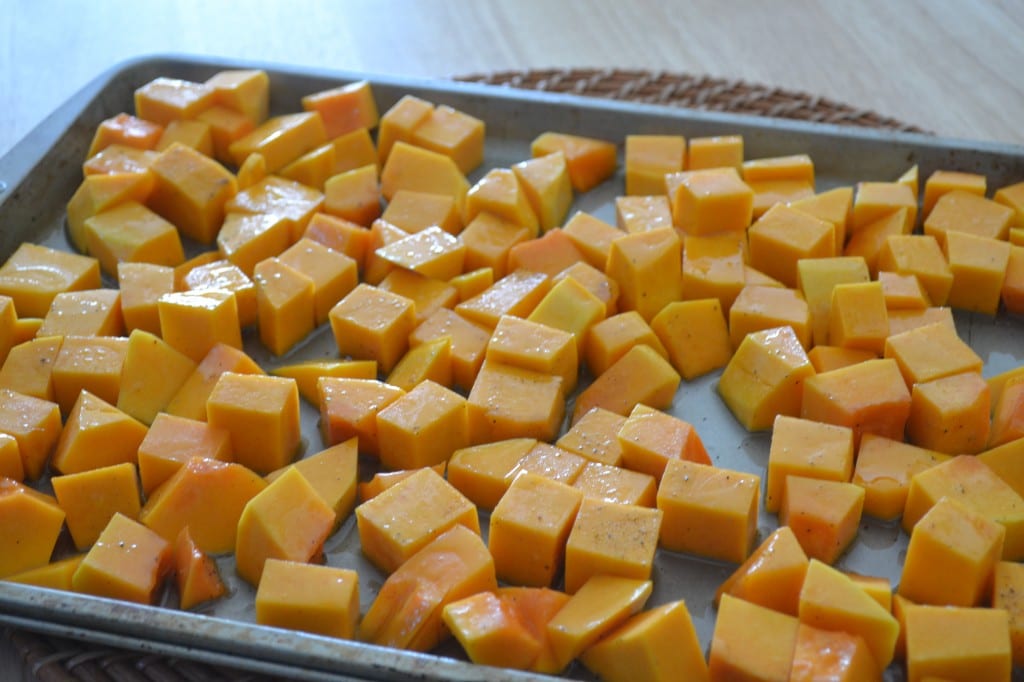 My problem with costumes is that I waaaayyyy overthink it. Instead of just putting on boots, a cowboy hat, and a plaid shirt and going as something everybody would know, I like to come up with elaborately misleading that nobody will understand.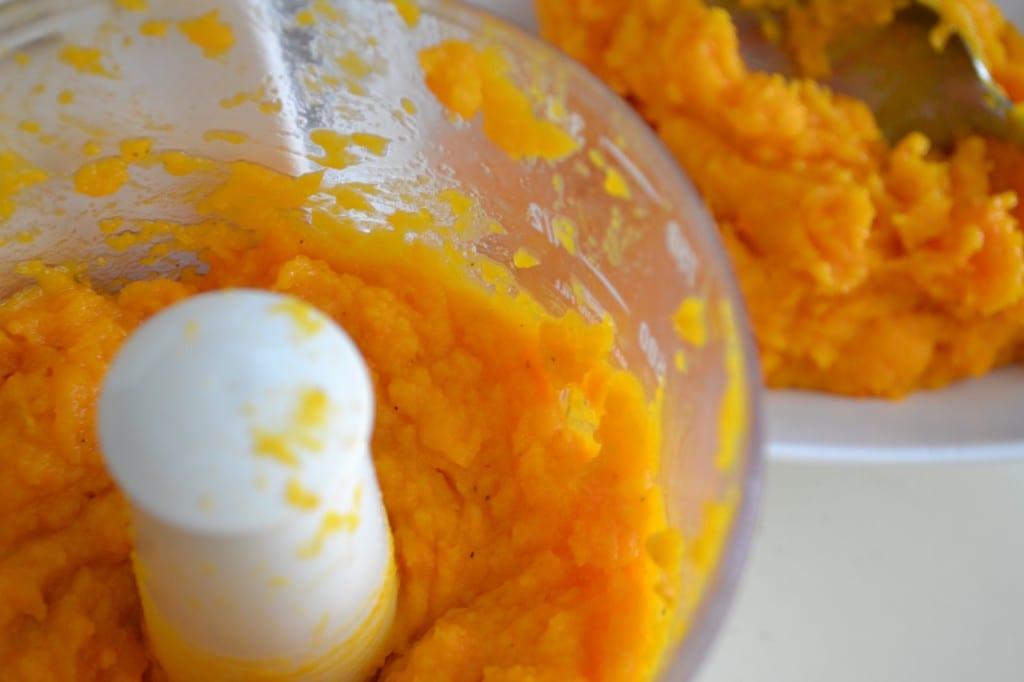 Case in point, in high school I found some costume accessories for sale at a party supplies store. The kit of accessories included a tiara, a rubber arm cast, a sling, and a sash. I thought the title on the pageant sash, Miss. Hap, would be self-explanatory. Not so much. (You don't get it either, do you? Miss Hap. Mishap, the name is a pun! She is a klutzy pageant winner, gosh!)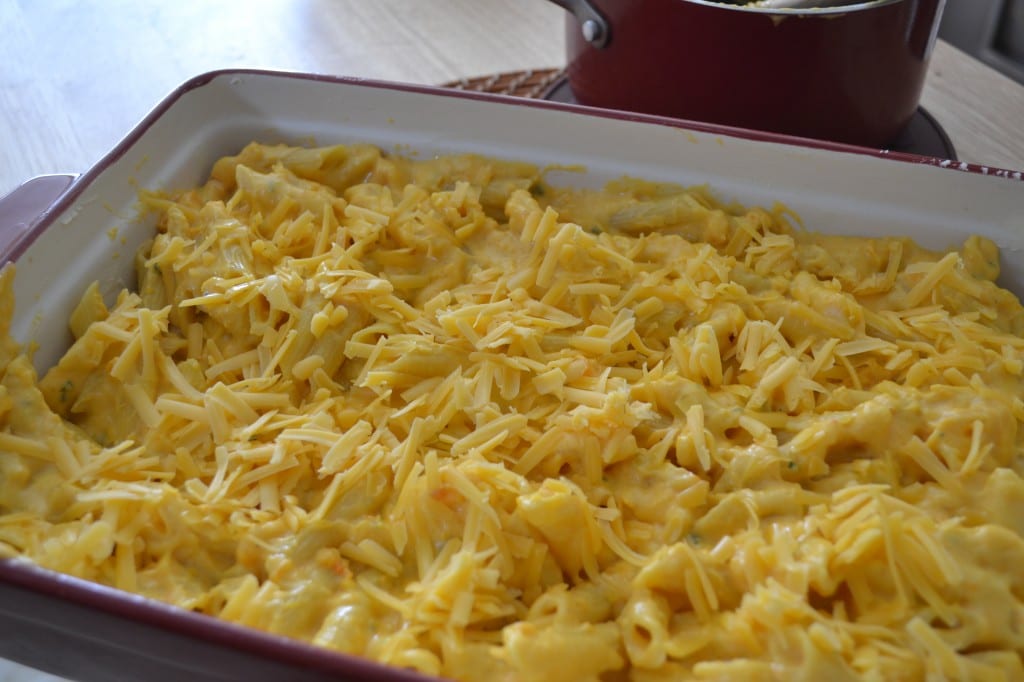 I wore my prom dress (yes my big poofy prom dress) to high school for Halloween along with the cast and sling. I put my hair up in a curly up-do and donned my plastic pageant crown. I even put make-up under my eye to make it look like I had a black eye. And do you know what people said to me in response to my costume?
"Man, Stef, are you ok? What happened?"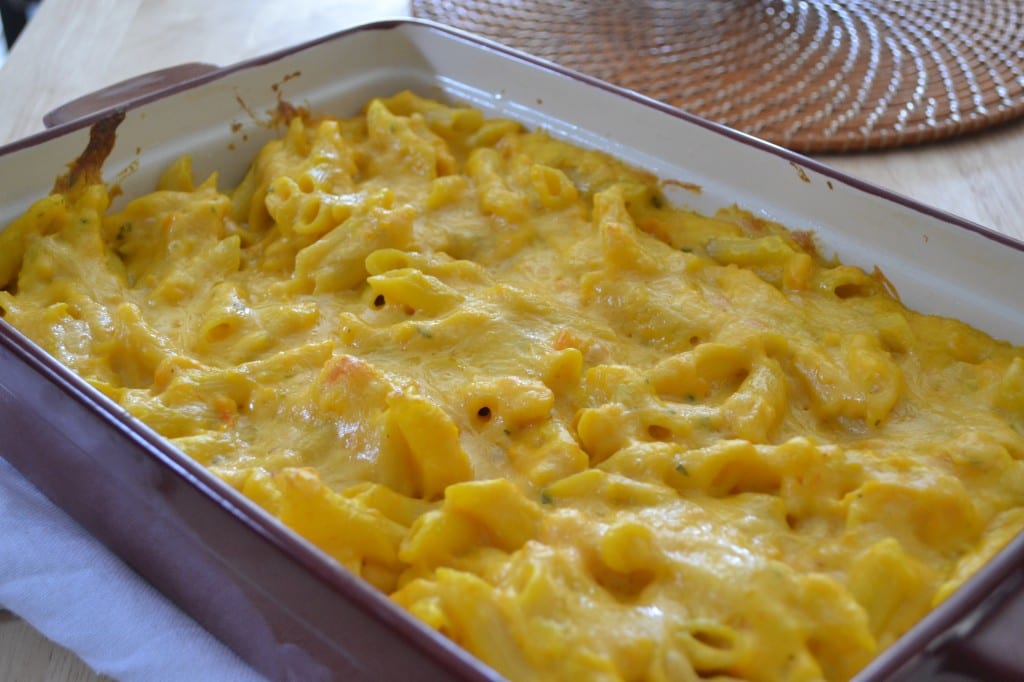 So, after answering questions like that all day, I snuck off to the bathroom after lunch. I washed off the eye make-up and balled up the sash, cast, and sling. I carried the ball of accessories hidden under my arm and jammed them furiously into my locker, while grumbling some choice curse words. Then I said the phrase I would come to say for many a many of Halloweens to come.
"I am never dressing up again!"
Yet the next year would come and I would dress up and nobody would know what I was. I am happy to say that this year I finally broke the cycle. My brother's girlfriend loooooves Halloween (not that there's anything wrong with that). They threw a party on Saturday and I did not dress up. Mike was my partner in solidarity and didn't dress up either.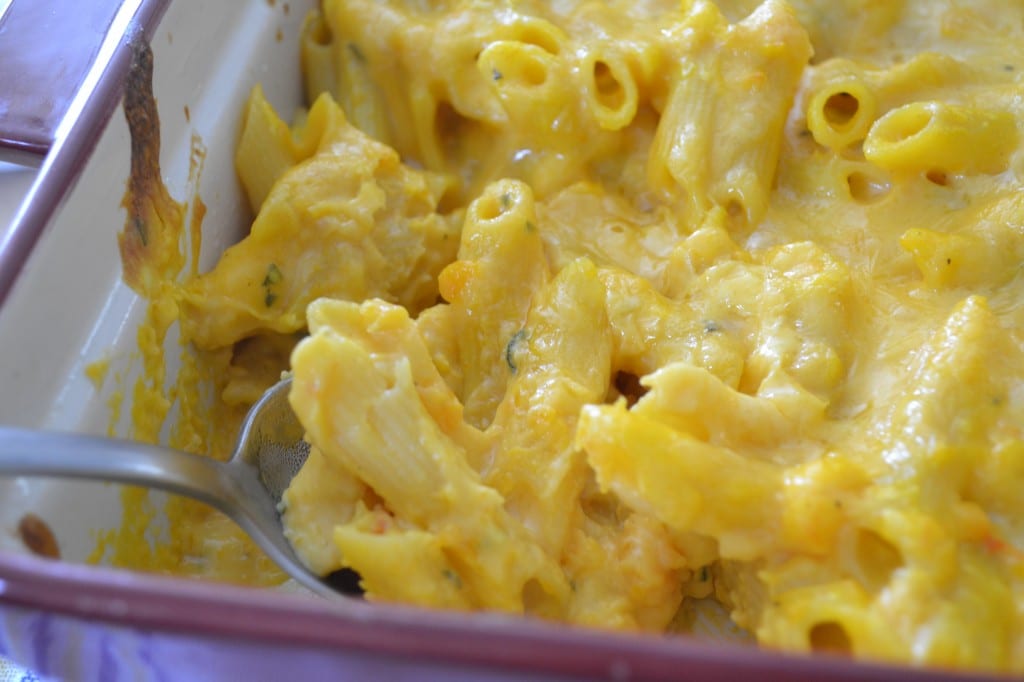 Yes, I felt a bit awkward at first. Yes his girlfriend gave me a little bit of crap about being a "party pooper." But after nobody asked me who I was supposed to be and then stared at me blankly when I explained, I felt juuust fine with it.
I hope you all have enjoyed this series of venting a deep seeded hatred as much as I have. I haven't made anything spooky-scary in honor of this day, but I did make you something orange with great fall flavors.
Come join Mac and Cheese Mania at Nutmeg Nanny andRachel Cooks sponsored by Door to Door Organics and OXO!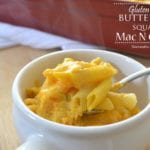 Gluten Free Butternut Squash Mac N Cheese
Ingredients
1

Butternut Squash

peeled, seeded, and cubed

1/3

Cup

Olive Oil

1

Pound

Corn Pasta

penne, macaroni, or rotini will do

1/3

Cup

Butter

2

Tablespoons

Fresh Chopped Sage

1

Garlic Clove

grated

1/3

Cup

Rice Flour

optional, the squash puree is thick enough on its own

2 ½

Cups

Milk

1

Cup

Shredded Cheddar Cheese

1

Teaspoon

Salt

½

Teaspoon

Black Pepper
Instructions
Preheat the oven to 375 degrees F.

Peel the butternut squash. Cut the stem and a bit of the base off and discard. Remove the seeds and "guts." Cut the butternut squash into cubes. Arrange the cubes of squash on a medium baking sheet, coat in olive oil, and roast in the oven for 40 minutes. Remove the squash from the oven after 20 minutes and give it a stir to rearrange it on the pan.

While the squash nears the end of the roasting process, bring a large pot of salted water to a boil. Drop the corn pasta and boil for nine minutes. After nine minutes, drain pasta and set off to the side.

When the squash is done roasting, let it cool for five to ten minutes. Once it is cool, add the squash to a food processor and puree until smooth, about two minutes. Set the puree off to the side while you make the cheese sauce.

Reduce the heat of the oven to 350 degrees F.

In a medium saucepan, melt the butter over medium/low heat. Add the sage and garlic and sauté for two minutes. Add the flour and whisk to combine.

Slowly add the milk to the roux while whisking continuously. If you aren't using rice flour just add the milk to the butter and move on to adding the squash puree. Add the salt and pepper, whisk to combine.

Add the puree a big spoonful at a time, whisking to combine. Once all the puree is added and whisked together, add the cheese. Mix ½ cup cheese into the mixture and then remove from the heat.

Grease a large baking dish. Add pasta and sauce to the dish, mix to distribute. Top the mac and cheese with remaining shredded cheese. Bake in the oven for 25 minutes until golden on top. Let cool slightly before serving.

Dish is best reheated in the oven to maintain the crisp top layer.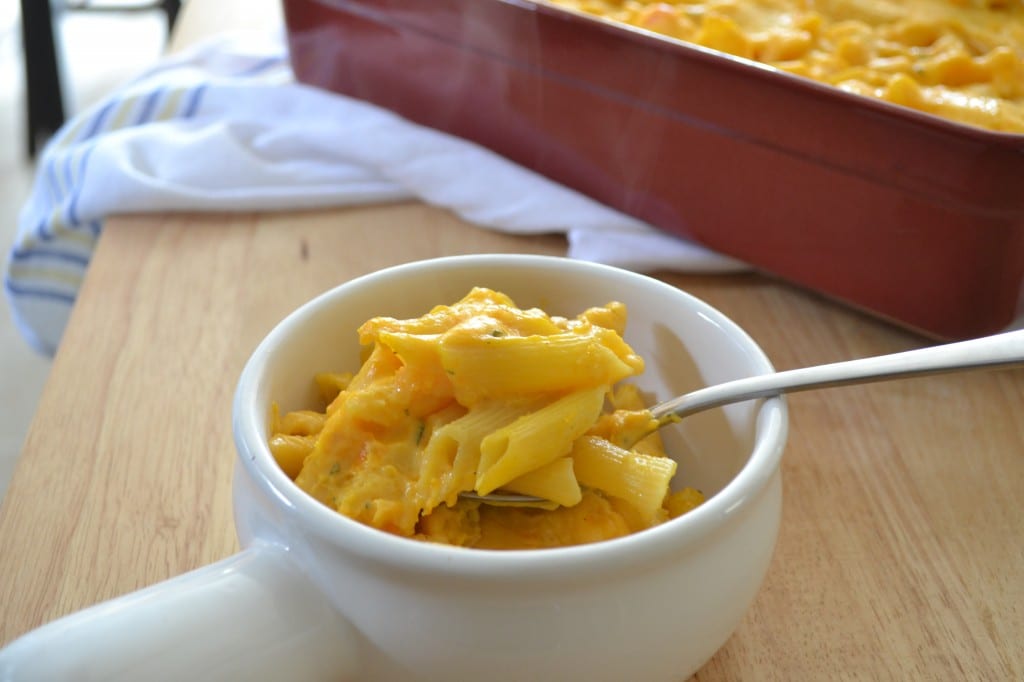 I sure do hope all of you Halloween lovers are still my friends after all this.