Super simple, set it and forget it crock pot minestrone soup. The perfect fall soup for cozy weeknight dinners or to freeze away for a cold day.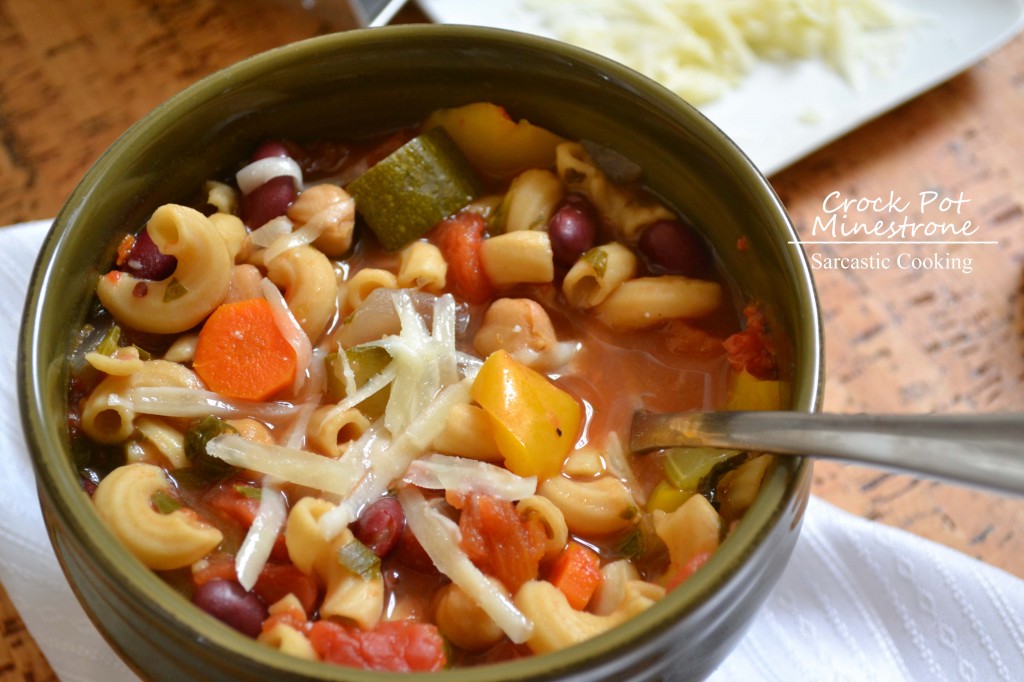 Do you ever look back at some of the things you did when you were younger and ask yourself, "Why in God's name did I think that was cool?"
For example, remember Tamagachi's? How cool were we with our Japanese speaking digital pets. I could never keep mine alive. I wasn't allowed to bring it to school. So when I got home from school I would fling down my Lisa Frank trapper keeper on the kitchen table, run up to my room, check my little animal only to see it wasn't an animal anymore. It was an angel floating above its old dead crumpled up body.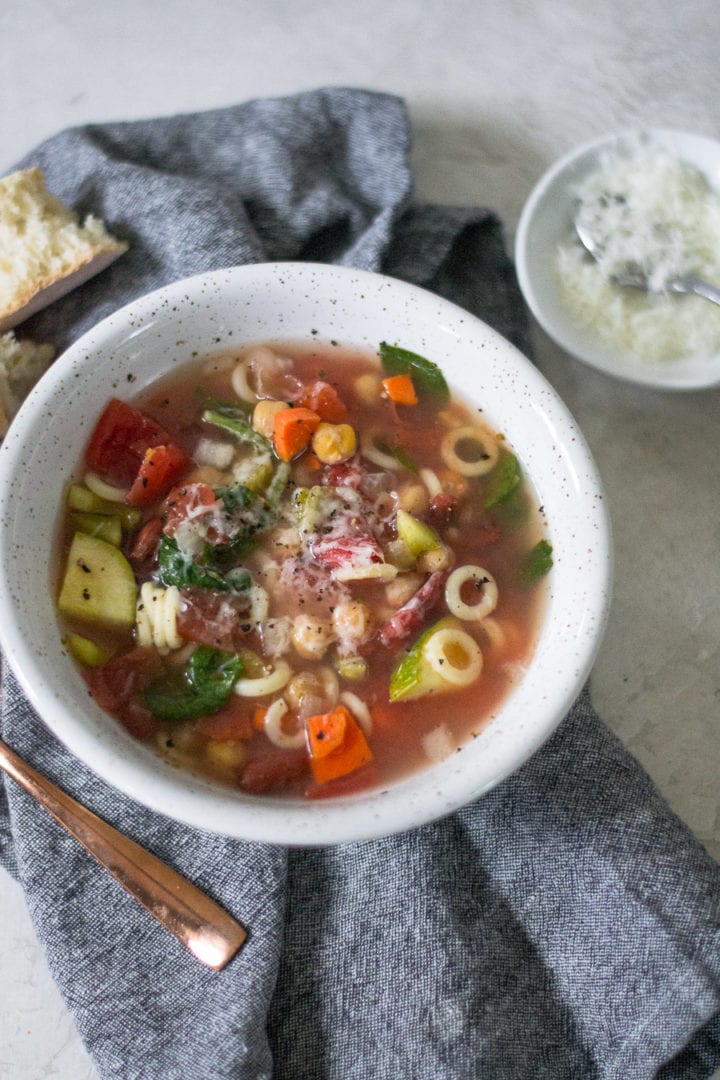 But, I had one, so it was cool.
I went to a Catholic grade school so we all had to wear uniforms. At the time, the things that made you cool were scrunchies, Nike swoop socks, Jansport backpacks, and DocMarten shoes. Nothing crazy. In fact, I wish I still had my brown DocMarten shoes. They might have weighed fifty pounds, but at least they are still kinda in fashion.
All things come back into fashion, right?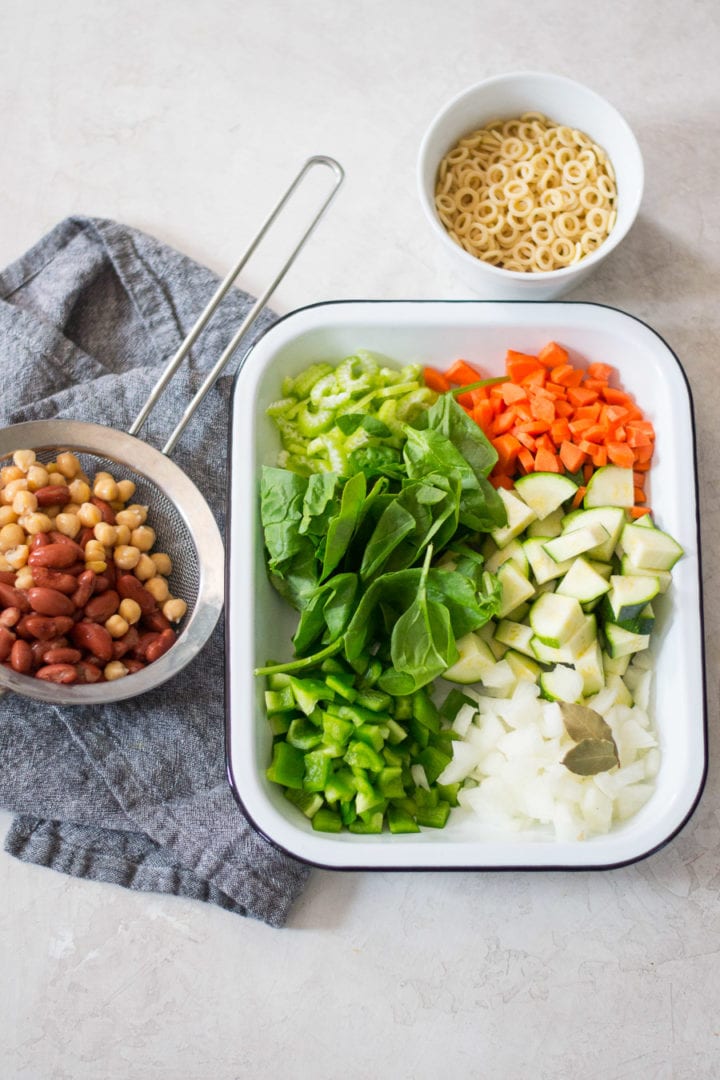 Oh man, remember Hypercolor t-shirts? I always wanted one. My neighbor's older sister (who was in high school when I was in grade school) had one. I used to think she was so cool because of her Hypercolor shirt. Looking back now, I am so happy I never had one of those shirts. I am a sweaty person as is. I don't need my shirt to draw any more attention to the situation I have going on under my pits!
What does this have to do with crock pot soup?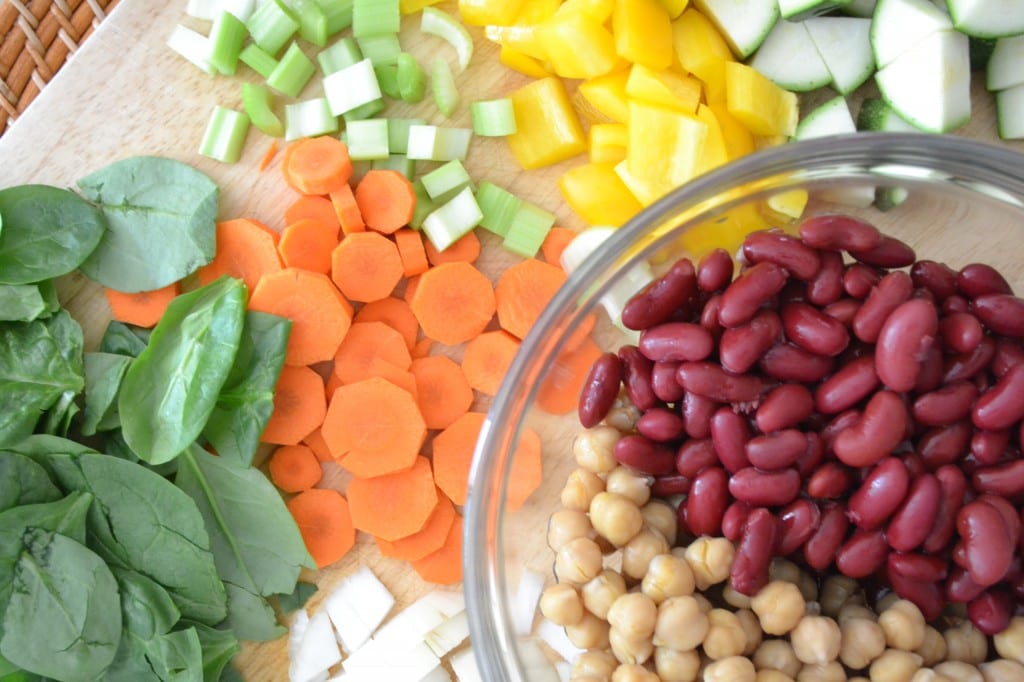 I also went through a flannel phase. Not fitted girls flannel shirts…my dad's old ones. And I didn't even listen to Nirvana at the time. But I thought I was soooo trendy.
Do you think we will look back on this time in our lives and think what we now think about our adolescence? I am sure we will. Like, oh man, why did I have such large framed glasses and sunglasses? Painting one nail a different color than all the rest, seriously?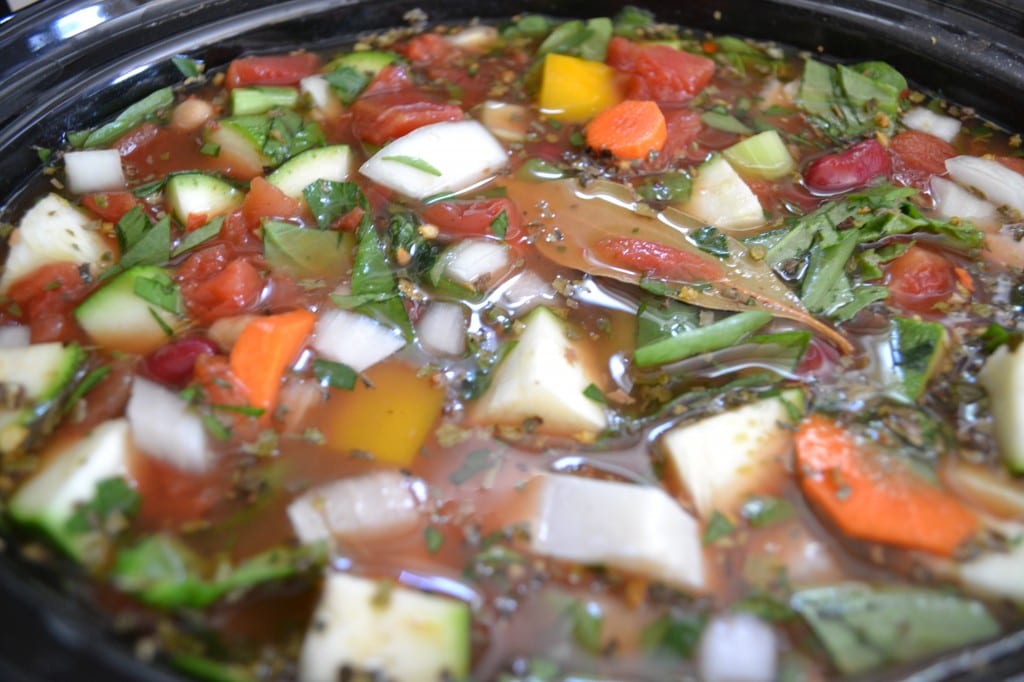 You know one thing that never goes out of style? Minestrone. I am pretty sure the origin of this recipe goes back hundreds of years. So, on a day when I doubt my trendy Ugg boot and skinny jean outfit, I am eating something timeless. It is like the Chanel of the soup world, always in style. However, this soup, I can afford.
Super simple crock pot minestrone soup is loaded with flavor, veggies, and lots of noodles!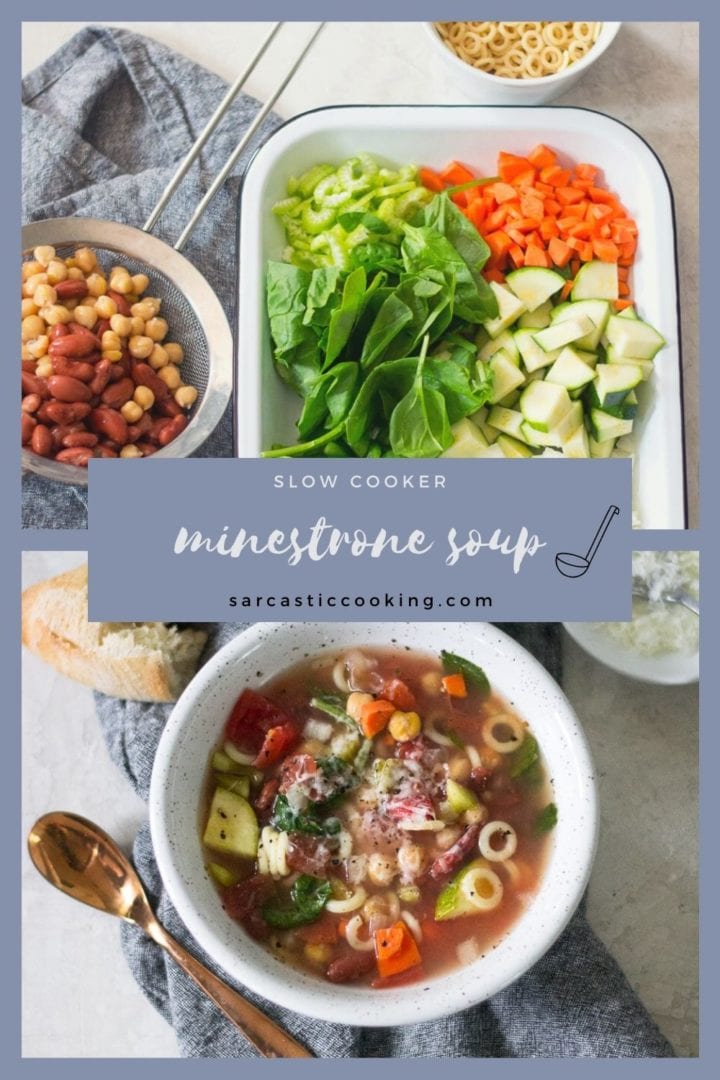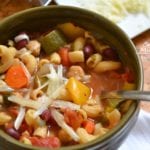 Crock Pot Minestrone
Total Time
8
hours
15
minutes
Ingredients
1 ½ - 2

Cups

Diced Zucchini

¾

Cup

Diced Red/Yellow Bell Pepper

1

Celery Stalk

diced

1

Carrot

peeled and diced

2

Cups

Fresh Spinach

chopped

¾

Cup

Diced Red Onion

1, 16

Ounce

Can Kidney Beans

rinsed and drained

1, 16

Ounce

Can Garbanzo Beans

rinsed and drained

1

Tablespoon

Sea Salt

1

Teaspoon

Black Pepper

½

Teaspoon

Crushed Red Pepper Flakes

1

Bay Leaf

1

Teaspoon

Dried Basil

1

Teaspoon

Dried Oregano

2

Cloves

Garlic Grated

4

Cups

Low-Sodium Vegetable Stock

1, 28

Ounce

Can Diced Tomatoes

1

Parmesan Rind

1 ½

Cup

Whole Wheat Elbow Noodles
Instructions
Add all the above ingredients into the crock pot, except the elbow noodles. Cover with lid. Set the crock pot to low and cook for 6-8 hours or high and cook for 3-4 hours.

In the last 30 minutes of the cooking, add the noodles. Cover with lid.

Remove bay leaf before serving. Store in an air-tight container in the refrigerator for up to two weeks or freeze and keep for a month or two.