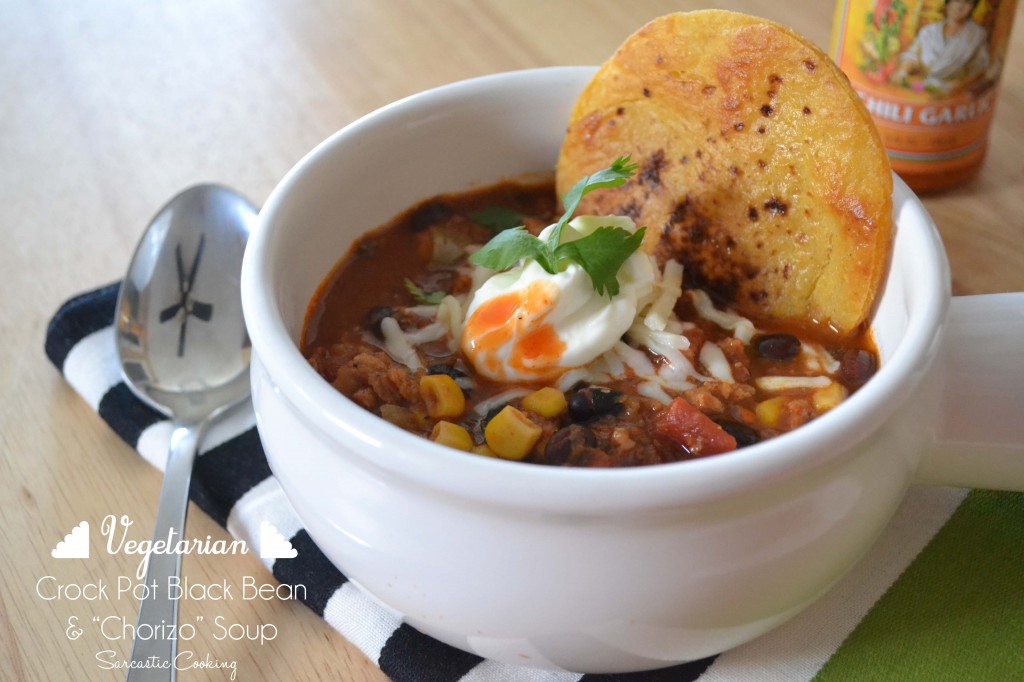 After a hectic holiday of traveling all over suburbia followed by a bout of the flu, yesterday I finally felt up to getting my life back together. I had to take a hard look at my living conditions before I truly could roll up my sleeves and get down to work.
My office was temporarily transformed into a holiday gift, decoration, catch-all/black hole kinda closet. I had to charge my laptop on an empty box because there was no room on my desk for it. How sad is that?
The rest of the house was not looking much better. The living room and front bar/library area looks as though ghosts were living amongst dust ball and dog hair tumbleweeds. When black furniture looks gray, you know it is time to dust.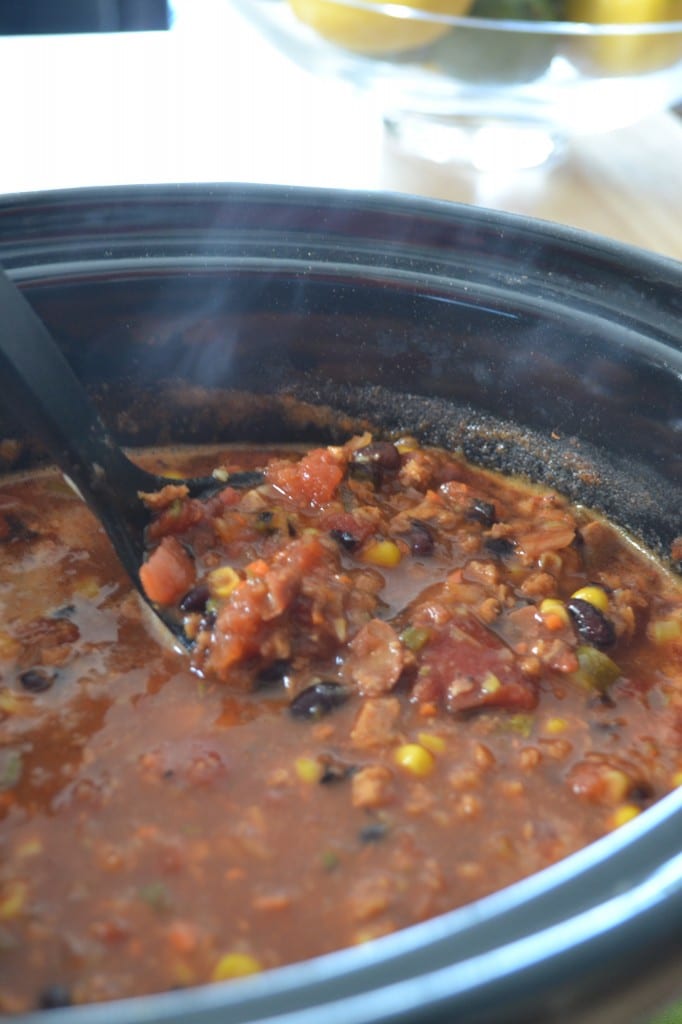 I even cleaned my entire stove and oven! I scoured the entire thing for seriously thirty minutes. Apparently during the heat and pressure of making caramel, I failed to notice some caramel had overflowed and glued my stove grate right to my stovetop. So that was fun.
The whole time I was busting my butt cleaning the entire house, my good friend Weezer was following me around. I think he thought I was crazy. I had crazy bed-head because, if I am going to get all gross and dirty from cleaning, why am I going to shower? Just to shower again afterwards? No thanks! I was wearing mismatching holey clothes and talking to myself the whole morning. Then it took a turn…
I started talking to Weezer. I was trying to explain to him what a great life he has and that he should be grateful that he has two awesome owners that don't mind living with his constant shedding problem and cleaning up after him all the time. He just stared back at me blankly and tilted his head side to side when I said things that rhymed with "bone," "car," or "walk."
So, then I started answering for Weezer. I was saying things, like, "Oh Mom I know I have a good life. You need to relax more. Dad should help out a little more around the house too."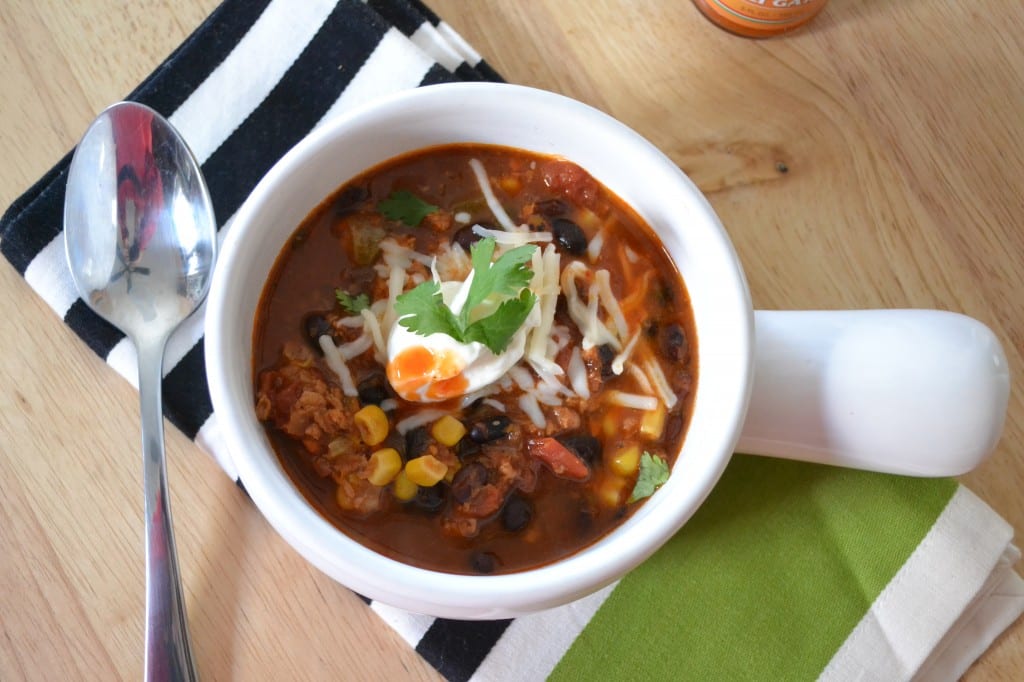 I think that the fumes from the cleaning products along with the redic- amount of caffeine I drank that morning were getting to me. Thank God for Mike pulling me back to reality, when he emerged from working on school stuff in the only clean corner in the house to ask, "What's for lunch?" Shortly followed by, "You should take a break, maybe drink some water."
Before I succumbed to the rage filling up inside of me wanting to lecture Mike about all the cleaning I had been doing all alone, I thought, "Thank the lord I enlisted my best kitchen friend earlier in the morning," pre-crazy-eyed-dirty-haired-cleaning frenzy.
So, I took a deep breath and then said "Soup." After some much needed lunch, a good long shower, and many, many glasses of water, I started feeling more like myself. I felt so good because I was eating healthy and doing so in a pristine kitchen—sitting at the kitchen table, like an adult!
Vegetarian Crockpot Black Bean & "Chorizo" Soup
Total Time
8
hours
10
minutes
Ingredients
1

Carrot

peeled and roughly chopped

1

Celery Stalk

roughly chopped

1

Jalapeno

seeded and roughly chopped

½

Cup

Roughly Chopped Red Onion

1, 15-

ounce

Can Black Beans

drained and rinsed

1 ½

Cups

Low-Sodium Vegetable Stock

1, 15-

ounce

Can Diced and Fire-Roasted Tomatoes with Green Chiles

1

Cup

Canned/Frozen Corn Kernels

½

Cup

Refried Black Beans

6

Ounces

Soyrizo

1

Clove

Garlic

grated

Juice of 1 Lime

2

Tablespoons

Fresh Chopped Cilantro

1

Teaspoon

Salt

½

Teaspoon

Black Pepper

½

Teaspoon

Paprika

½

Teaspoon

Coriander

½

Teaspoon

Cumin

Pinch

of Cayenne Pepper
Instructions
Add roughly chopped carrot, celery, jalapeno, and onion to a food processor. Process until vegetables are minced.

Add minced vegetables along with remaining ingredients to a crock pot. Stir to distribute ingredients and spices. Set crock pot to low and cook for 6-8 hours or set on high and cook for three hours.

Serve soup hot with some baked tortilla chips and a few dashes of hot sauce.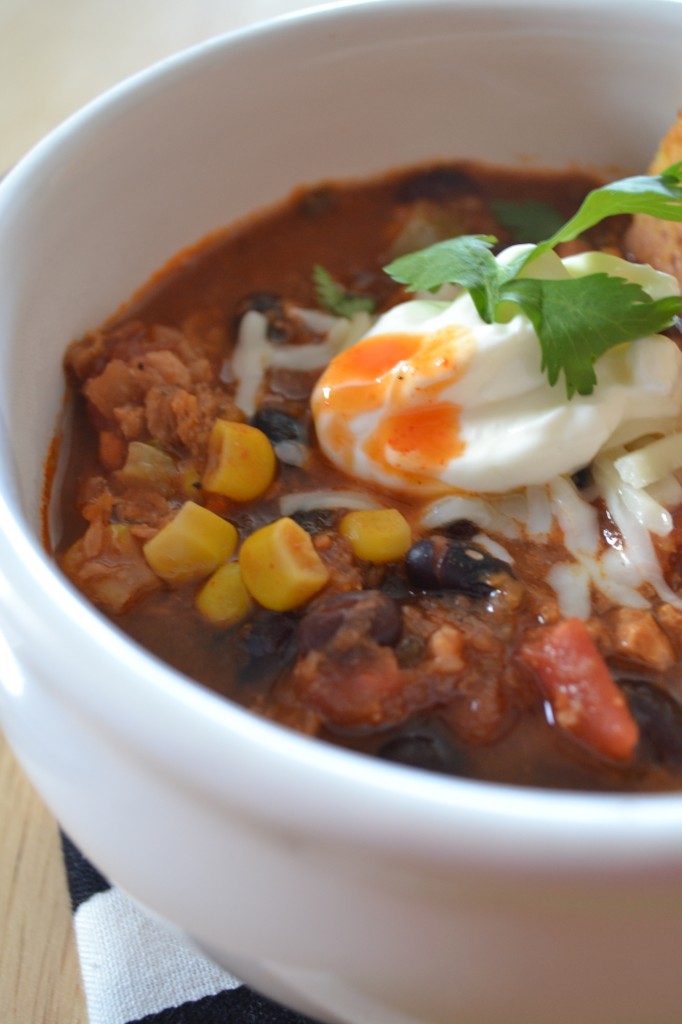 Join Aggie's Kitchen and Real Mom Kitchen to share a family favorite Winter Comfort Food recipe for the Bush's BeansRecipe Exchange!"