I am so happy to announce that I have partnered with Barilla again for another great giveaway! To celebrate the release of two new lines of Better for You pastas, veggie and white fiber, Barilla has revamped their packaging and created a new gaming application for the iPhone and Droid.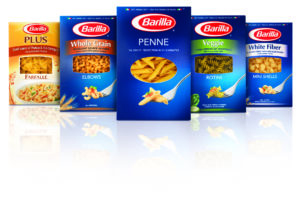 The name of this app is, "Capture the Pasta." The app is like a virtual scavenger hunt. If you find the different shapes of pasta in your area, you can be entered to win more than 1,000 prizes, including the Grand Prize trip to Italy!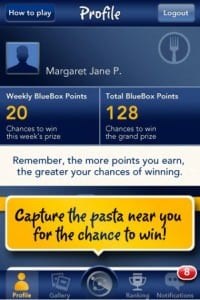 So, not only can you download that app and be entered to win all that great stuff, but right now, today, you can enter here for a chance to win valuable coupons and a $25 Visa gift card, courtesy of Barilla! That way, even if you don't win a trip to Italy, you can still be transported there when you eat a lovely Barilla pasta dish in the comfort of your home.
In order to be entered to win the gift card and Barilla coupons, you must be a US resident and you have to leave a comment telling me what your favorite shape/ type noodle is! It is that easy! You have until December 2nd at midnight to enter. One winner will be chosen at random and contacted via email.
Good luck and happy cooking!
Special thanks to Barilla for sponsoring this post. Barilla also is providing the pasta coupons and gift card for the giveaway. The written views and opinions of this post, however, are solely my own.
Related posts: