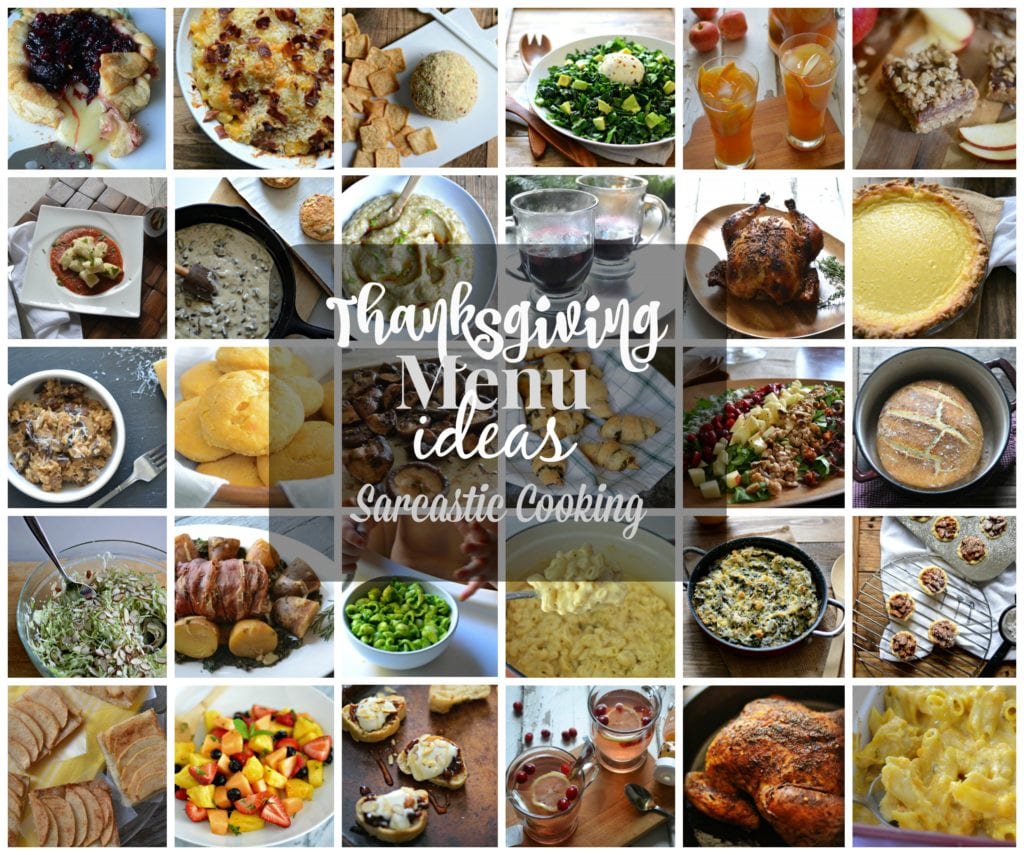 Whether your meal has been planned for months or you are first now getting around to thinking of what to make/bring to Thanksgiving dinner, I have everything from beverages to desserts and even a little kid-friendly section if you need a some last minute inspiration. Plus, it was fun going through all my previous posts. I made (and ate) a lot of food over the past 5 years.
Maybe all this isn't still residual baby weight…
Nope. It is.
Bring on Thanksgiving foooood! Or at least for now, the shopping for Thanksgiving day food.
Appetizers:
Baked Brie with Cranberry Sauce*
Spinach and Artichoke Cheeseball*
Cocktails:
Bourbon, Cherry, Vanilla Sangria
Bread/Rolls:
Spinach and Feta Stuffed Crescent Rolls*
Feta and Sun-Dried Tomato Cornbread Muffins
Salads:
Kale and Spinach Chopped Salad with Burrata
Vegetables:
Coconut Curry Butternut Squash and Cauliflower Mash
Slow Cooker Greek Green Beans*
Slow Cooker Brown Butter Mashed Potatoes
Garlic and Herb Roasted Mushrooms
Mom's Refrigerator Mashed Potatoes*
Side Dishes:
Gluten-Free Butternut Squash Mac and Cheese
"Obsessed with Cheese" Mac and Cheese
Rosemary Balsamic Cranberry Sauce
Main:
Kid Friendly Courses:
Traditional Stovetop Mac and Cheese*
Fakeout Healthy Spinach and Avocado Mac and Cheese
Pretzel Crusted Chicken Tenders
Desserts:
Upsidedown Maple Apple Skillet Cake
*I put stars next to everything that I have actually brought to a holiday dinner or things that are regulars with my family. You know you wanna eat the same things as me!
Related posts: