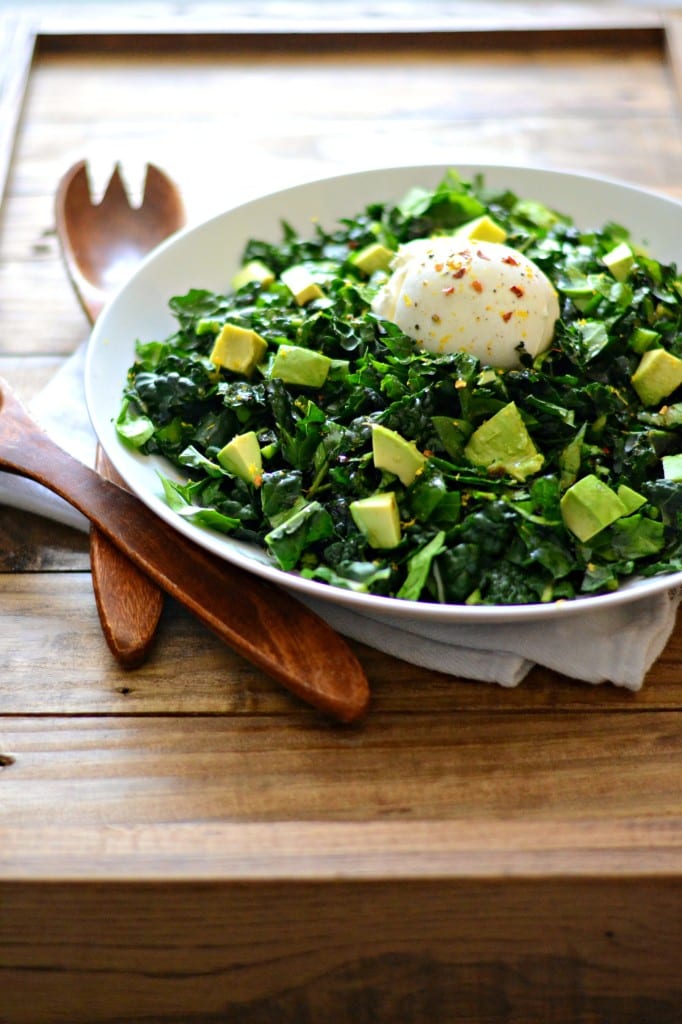 The big 3-1. Yep, no longer can I say, "I am 30." Now I am in my thirties. I am not telling you this to ask for birthday wishes or because I am depressed about this age, just sharing the facts. Now, that I'm in the thirties, I feel like a lot of things that I want for myself are starting to nag at me. Little timers are starting to tick an annoying countdown in my head. Like I need more things going on up there!
The lists of things with little timers ranges from material things, like a house with a yard and a garage we can actually use to family based thoughts about more kids. Then we have the fun stuff ticking away like working on a will and contributing to a college savings fund for Andy. Yeah, real life stuff.
One of the timers I want to talk about today is starting and continuing to eat healthier. It isn't the starting. I can start anything, for a day. It is the continuing part that is the hardest. I watched Unbreakable Kimmy on Netflix over the weekend. It is Tina Fey's new show starring Ellie Kemper, aka Erin from The Office, and it is hysterical. In the show she talks about how you can do anything for ten seconds and after you make it through those ten seconds just count another ten seconds, and then another… You get the gist.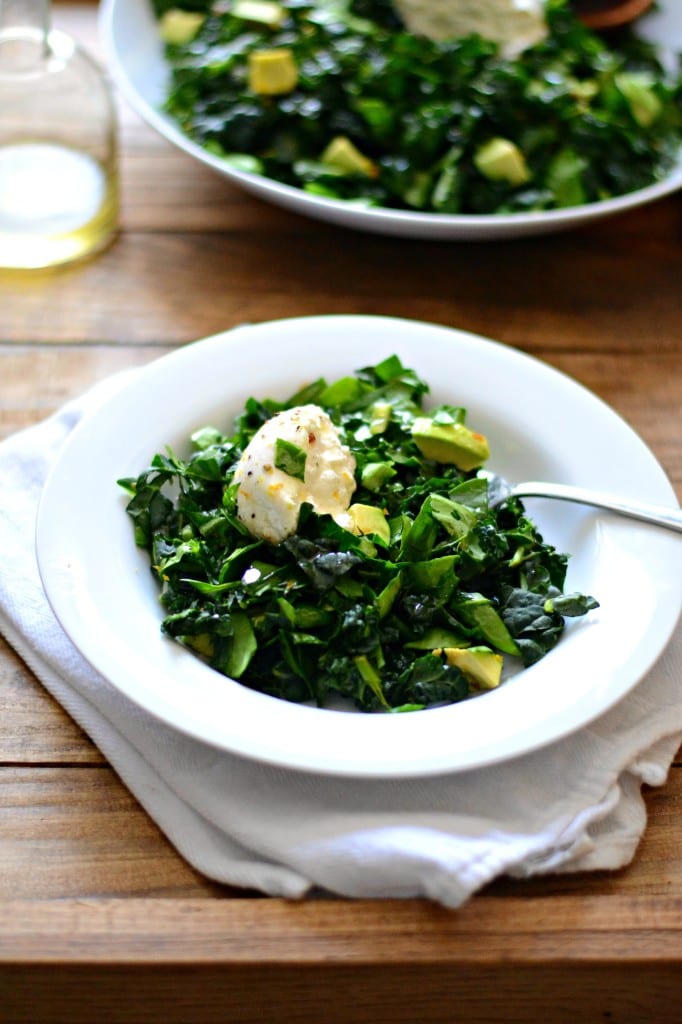 I guess eating healthier is probably measured more in days than seconds. So, I am going to eat healthy for one day at a time. I guess you just keep doing that until the act of eating healthy becomes second nature.
Today, we are kicking off my 31st year of healthier eating with this light and lemony chopped green salad with avocado. I added in some burrata because, as I said on Instagram, everything is better with burrata! Plus, you guys know me, I cannot quit cheese totally and there are enough super foods in this salad to balance out the little dollop of cheese on top!
Happy Monday everybody. Eat well!
Chopped Kale and Spinach Salad with Avocado and Burrata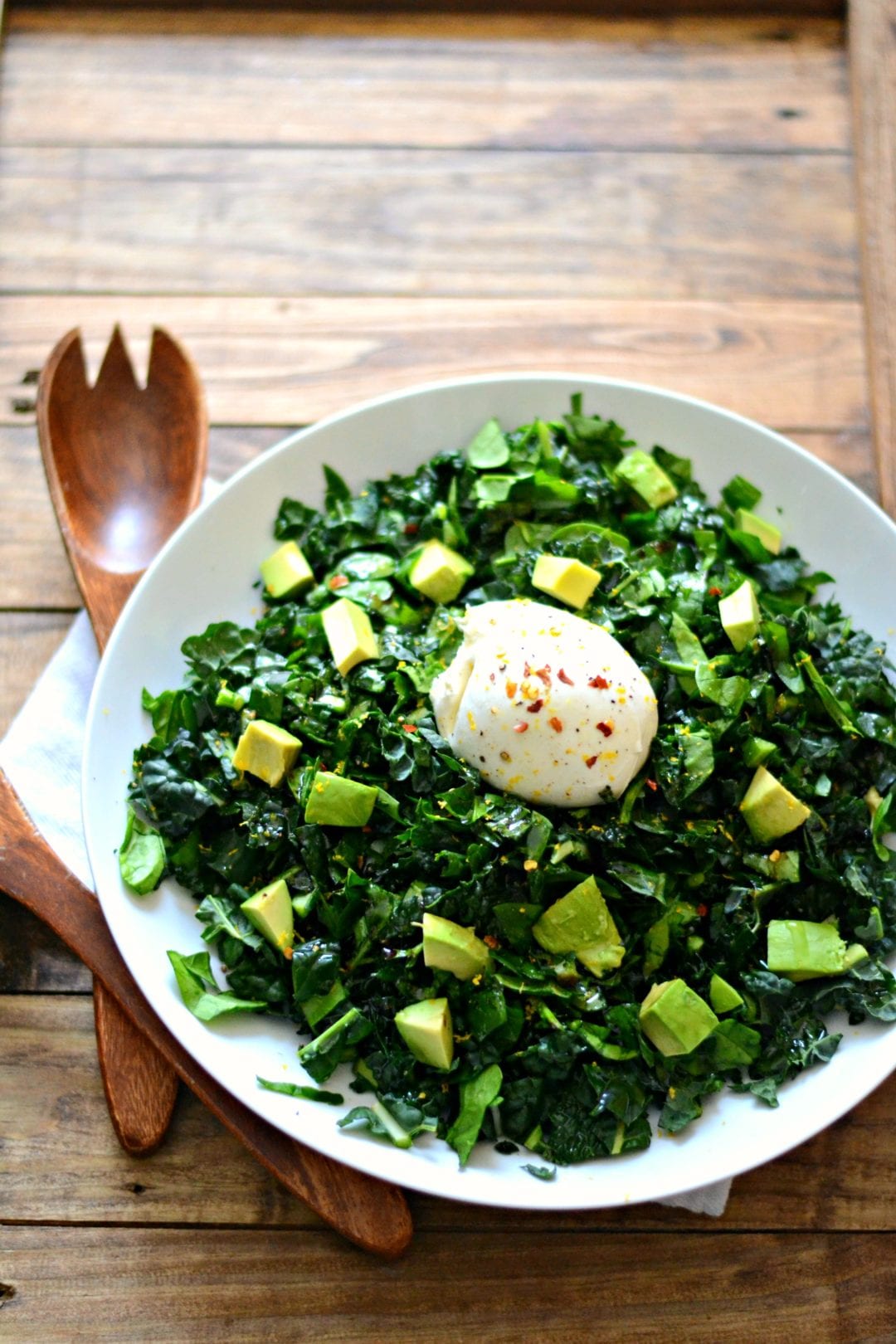 A light and lemony chopped salad with spinach, kale, and avocado. Top it off with a nice big piece of burrata cheese, because it can't be too healthy!
Yields: 2 Big Salads or 4 Small Salads
10 Ounces Fresh Spinach, chopped
10 Ounces Fresh Tuscan Kale, stemmed and chopped
1 Avocado, pitted and diced
1 Large Piece of Burrata Cheese
3 Tablespoons Olive Oil
1 Tablespoon Balsamic Vinegar
Juice and Zest from ½ Lemon
Salt and Pepper to taste
Tiny Pinch of Crushed Red Pepper Flakes, optional
In the bottom of a large salad bowl, whisk together the oil, vinegar, lemon juice, lemon zest, salt, and pepper.
Add the spinach, kale, and avocado to the bowl. Toss well to combine with the dressing.
Top the salad with the piece of burrata and more salt/pepper or crushed red pepper (if using).
Serve immediately.
Preparation time:

15 minutes

Total time:

15 minutes