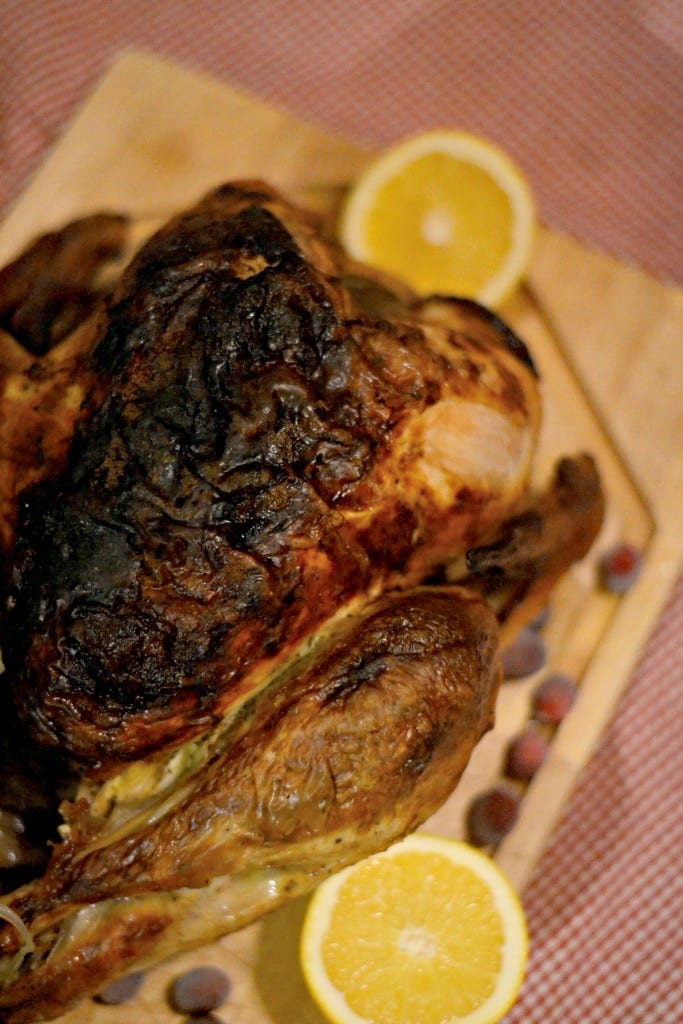 Hey, hey, hey! So not only is this giveaway still going on, but I have a special turkey related giveaway for you too! Today I am working with the nice people of Jennie-O to try out their Oven Ready Turkey and offer you my honest opinion about this product along with some sweet turkey savings. This should help you with your turkey day purchase!
First, the turkey! Now, I have yet to host this holiday at my own house, so I can only imagine the stress this day of cooking brings most people. I even stress out over what side dish or dessert to bring. Not the same, but see, I relate. I like the idea of a hands-off, no thaw, no mess turkey. It seems like a no brainer. However, I was a little skeptical about the crispy skin factor of this turkey in a bag thing before I got started.
And, let's be honest with ourselves here; the crispy skin is what Thanksgiving is all about.
So, easy enough. Preheat your oven to 375 degrees F. Cut some slits in the top of the bag. Plop it into a roasting pan. I roasted my 12 pound turkey for 3 and a half hours. There was a nice little timer that pops when the turkey is ready. Then I let it cool for 30 minutes before slicing. Ha, that was easy.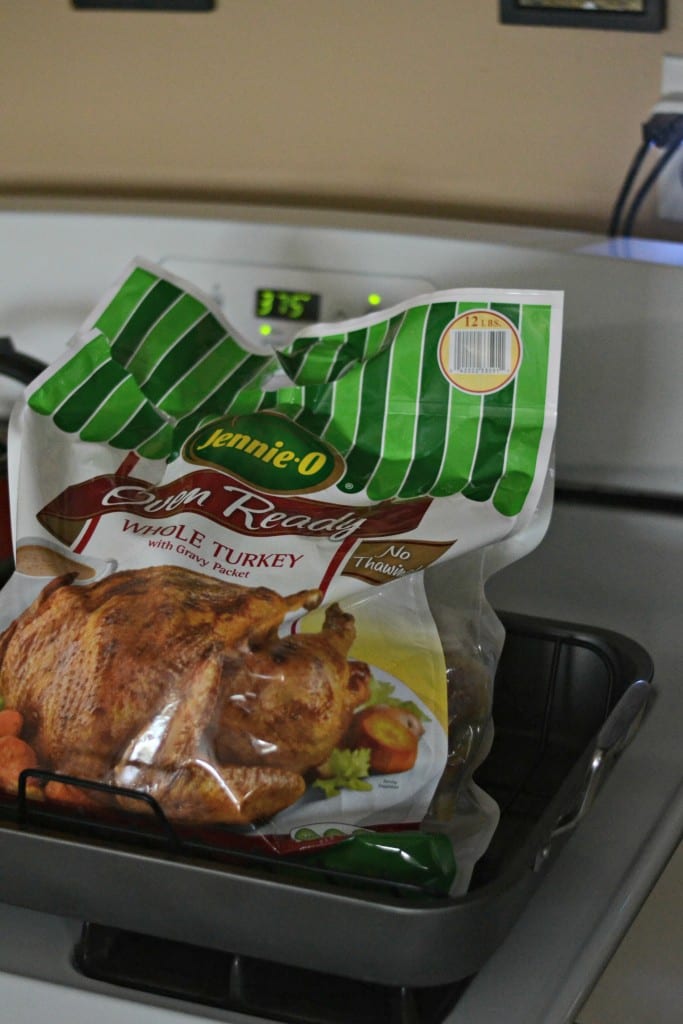 Now, I should have taken pictures right away to prove that the skin was super crisp and the turkey was golden and juicy. But, since it was raining and Mike and I had his Mom's birthday dinner to rush off to, these were the best pictures I could gather under the circumstances. Believe you me though, that skin was crisp straight out of the oven. I even cracked off a wing and took a little sample then gingerly placed it back next to the turkey so it looked undisturbed.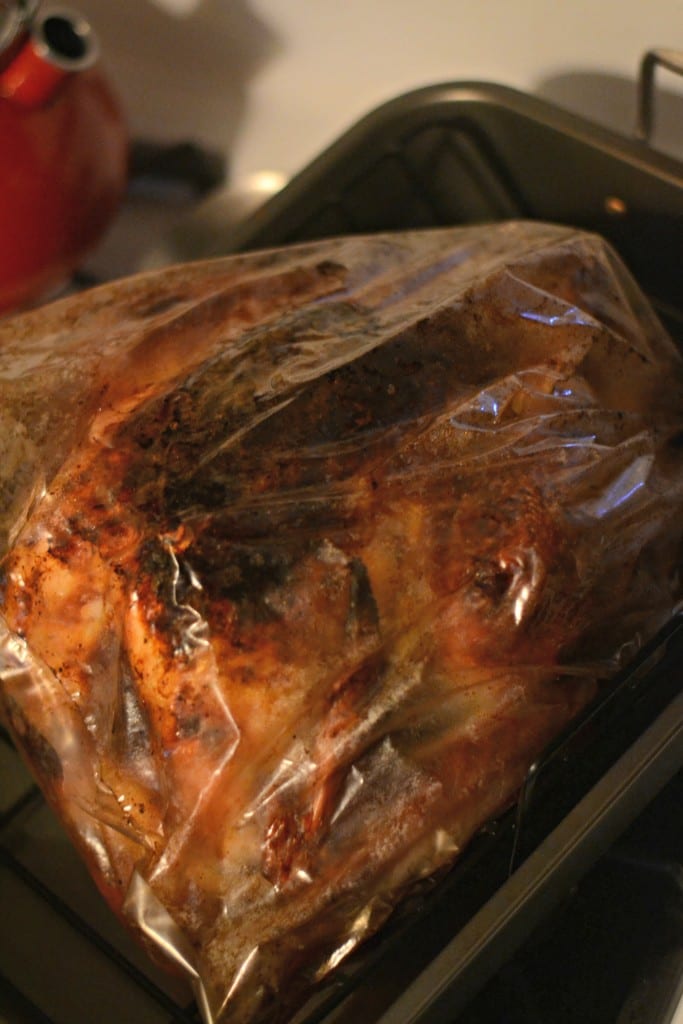 I have a cold so I can't tell you honestly how good the turkey smelled. Mike and Weezer were up my butt in the kitchen though, so that has to say something. How cute is Weeze?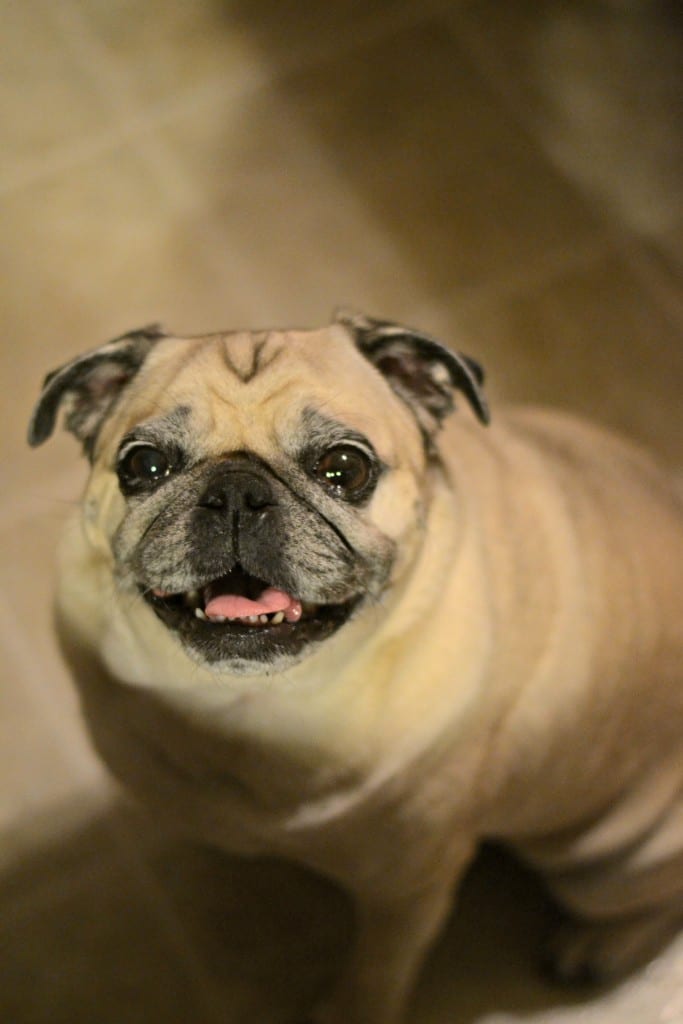 This turkey could not be easier. The only downside is that you can't stuff it or add any aromatics to the bag before cooking. But, it is a delicious turkey, why mess with a good thing?
Giveaway closed.
Today the people of Jennie-O want to give you $30 towards a purchase of a Jennie-O turkey. My Oven Ready Turkey was only $19.99 on sale so with that extra dough, you can get some lovely Jennie-O Turkey Burgers or Ground Turkey. All you have to do to enter this giveaway is to answer me this question in the comments:
What are you doing for Thanksgiving this year?
That easy! This giveaway will end Monday the 23rd at midnight. I want to make sure we have plenty of time to get you your prize so you have time to buy that bird!
Good luck!
Note: This was a sponsored post. I was given product to sample and credit towards the purchase of Jennie-O products in exchange for this post. All opinions are 100% my own. If it weren't for working with brands I support, this little blog wouldn't be what it is today. I will never push a product on you that I myself don't 100% stand behind or use.
Related posts: