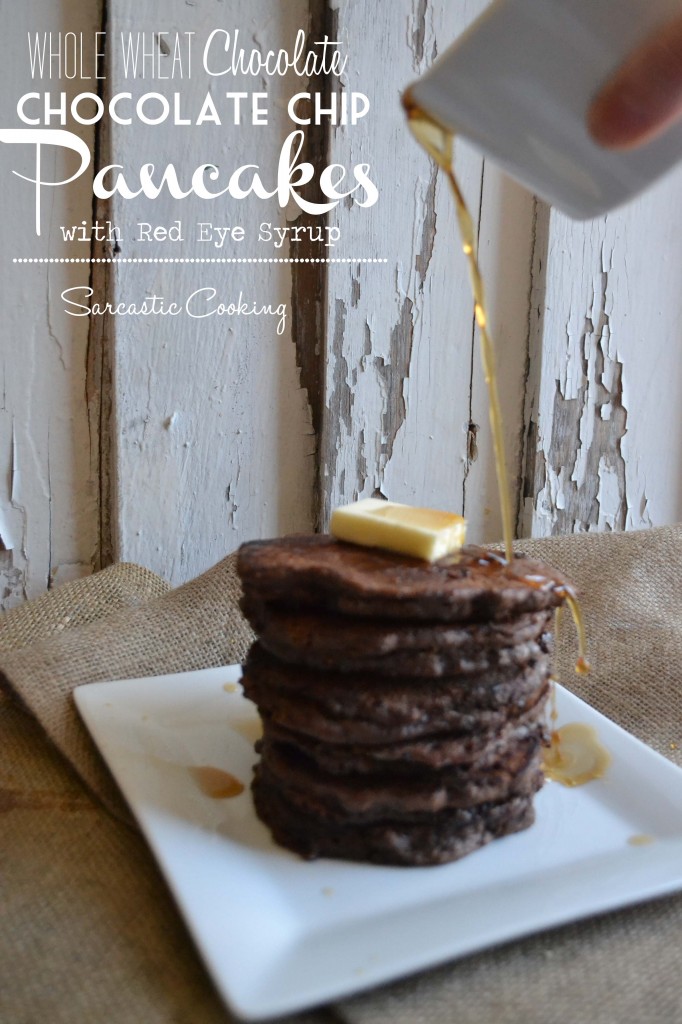 Not to brag or anything, but I got to spend my Valentine's Day with three sweet dudes! I babysat my two nephews for a few hours. One of my nephews is 2 years old and the other one is 4 months old. I knew it would be a juggling act, so I was prepared.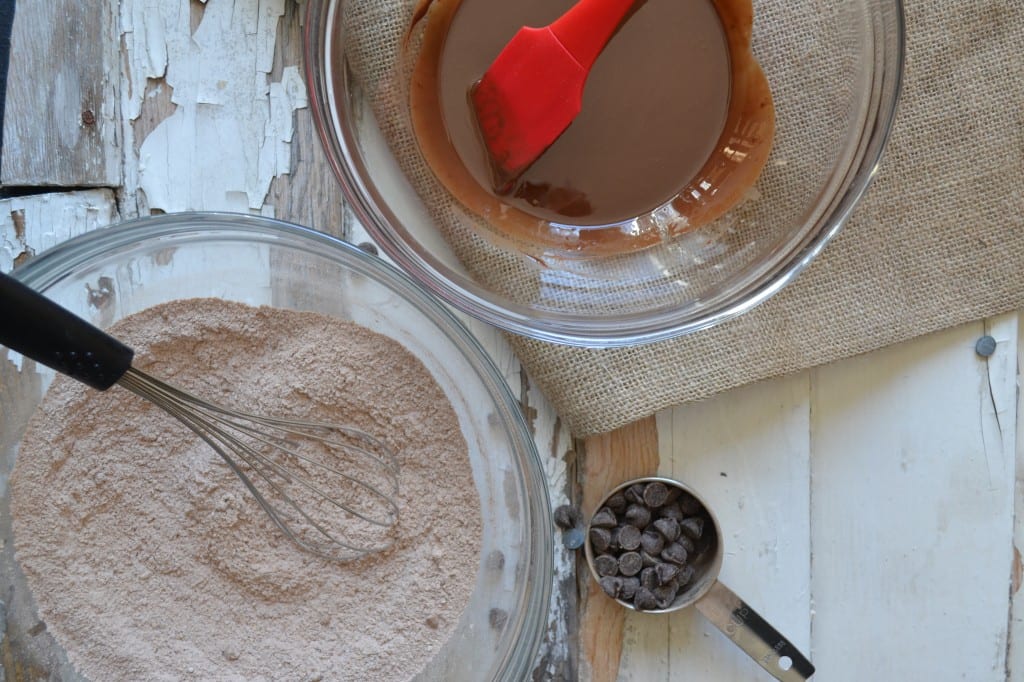 Afterwards, I was soooooo hungry and, unfortunately, I forgot to defrost something for dinner for myself and Mike. So, I called him on the way home and just asked if he could maybe pick up some take-out or something before I got home…but that little sneak, he brought home our favorite dish from the restaurant we got engaged at. Not only that, but he arranged it on some nice plates (he was super psyched to pull mismatched dishes out of the blog prop cabinet) with candles and a bottle of wine all set out on the table, because, "presentation counts."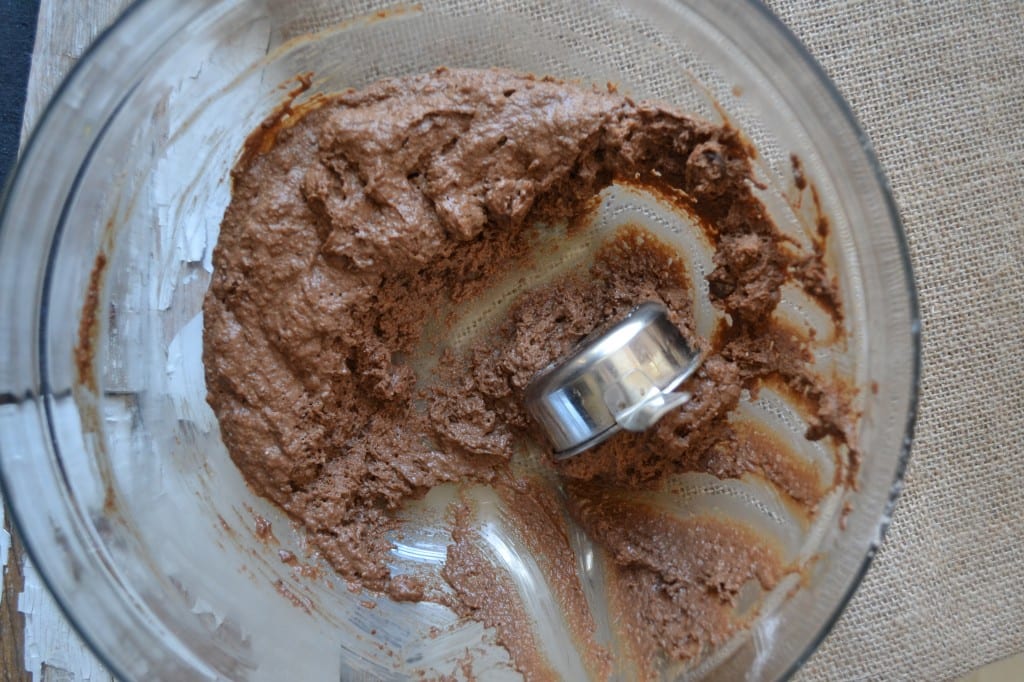 I would have been totally fine with Subway, Chipotle, or even McDonald's, but gnocchi in tomato cream sauce was above and beyond!
As soon as the weekend came, I knew I wanted to make us a nice breakfast for two. Because, let's real talk here ladies, we put so much value on Valentine's Day that we forget about all the nice things people we love do throughout the year.
Let's celebrate the little loving moments!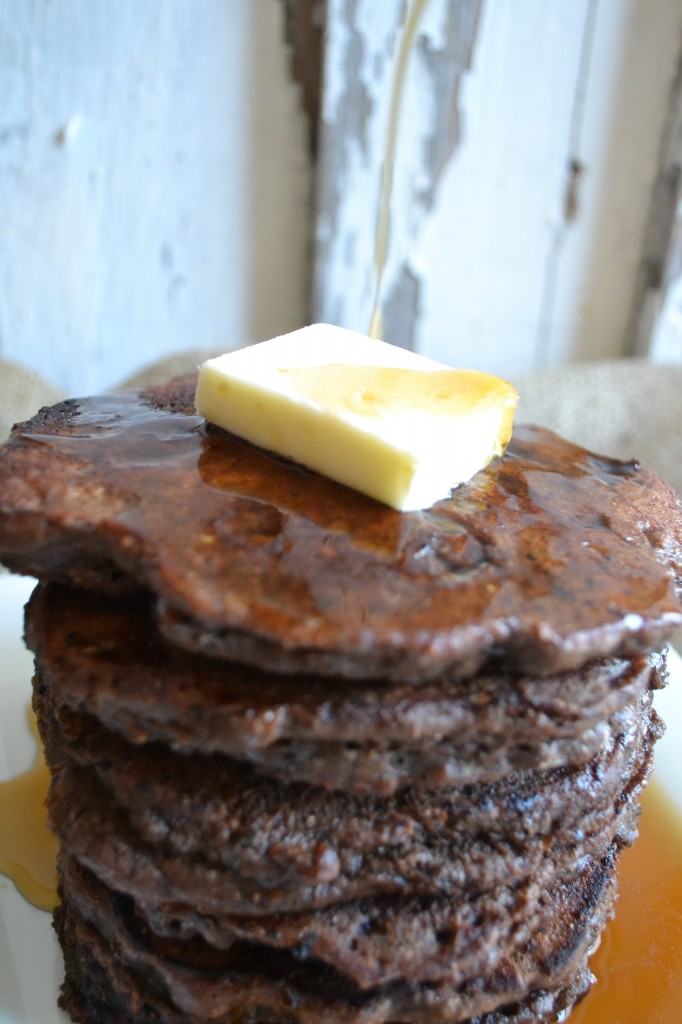 Let's celebrate, for example, with a big breakfast of these guys!
Whole Wheat Chocolate Chocolate Chip Pancakes with Red Eye Syrup
Author:
Prep time:
Cook time:
Total time:
Serves:
Makes 10 Pancakes
Ingredients
1 ¼ Cup Whole Wheat Flour
1 ½ Teaspoons Baking Powder
½ Teaspoon Baking Soda
½ Cup Unsweetened Cocoa Powder
4 Tablespoons Granulated Sugar
Pinch of Salt
1 Egg
1 ¼ Cups Buttermilk
1 Cup Semisweet Chocolate Chips
2 Tablespoons Melted Coconut Oil, plus more for the pan
1 Teaspoon Vanilla
¼ Cup Warm Coffee
½ Cup Maple Syrup
Instructions
Preheat oven to 200 degrees F.
Add 1/3 cup of the chocolate chips and 2 tablespoons of coconut oil to a medium microwave-safe bowl. Microwave for 40-50 seconds. Mix until all the chocolate chips are melted. Set off to the side.
Mix the flour, baking soda, baking powder, cocoa powder, sugar, and salt together using a whisk in a large mixing bowl.
Whisk the buttermilk into the melted chocolate. Mix in the egg and vanilla.
Pour the wet ingredients into the dry. Mix together. Fold in the chocolate chips and let the batter sit for at least five minutes before cooking.
Heat a bit of coconut oil in a large skillet over medium/high heat. Add about a 1/3 cup scoop of batter to the pan. When little bubbles start forming around the edges of the batter, about 1-2 minutes, flip the pancake and cook for an additional minute or two. Continue that process until all batter is used up.
Place the cooked pancakes on a baking sheet and keep them warm in the oven until all pancakes are cooked.
To make the red eye syrup, mix the coffee and maple syrup together in a small bowl. Serve poured over warm pancakes right away.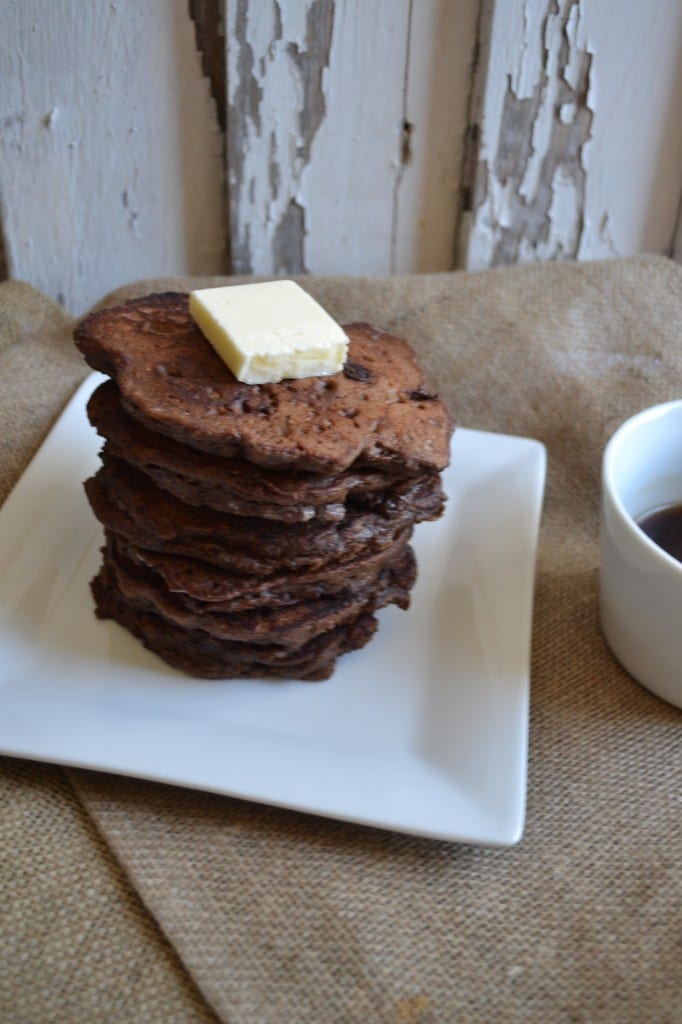 Related posts: