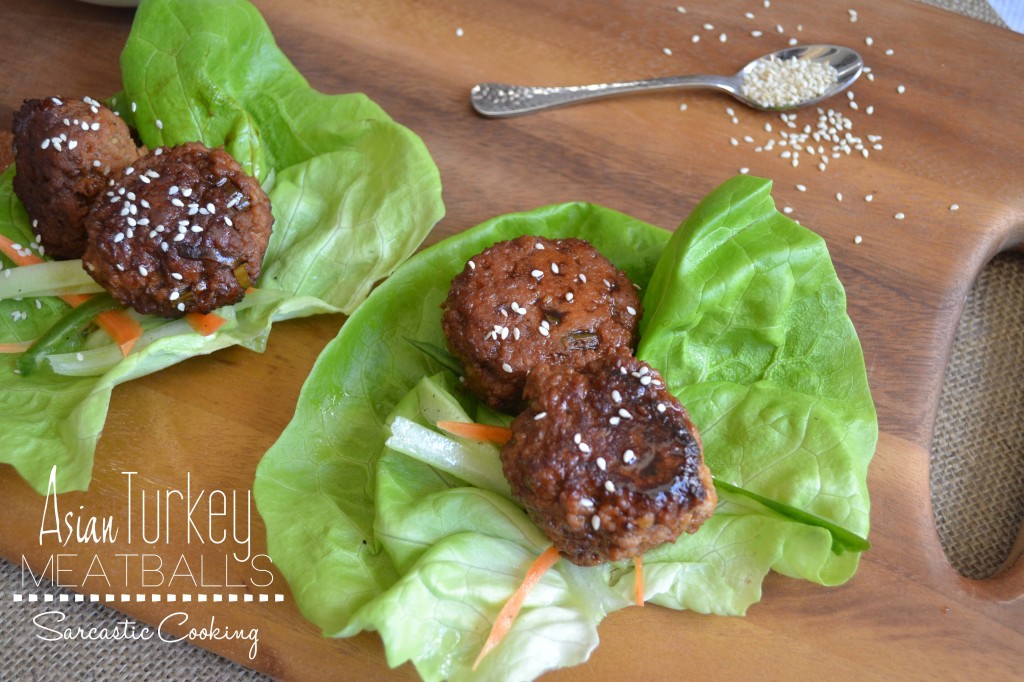 In my younger days, I ate a lot of Asian cuisine, or at least my small world version of Asian cuisine. My family would switch off from Pizza Hut pizza and Chinese take-out. I would always have one egg roll, some crispy fried wontons, white rice, and then chicken and broccoli. I used to love that cornstarchy clear gravy that came with it.
That process continued until I went off to college. Then in college, I basically lived off of Uncle Ben's microwaveable teriyaki rice bowls. To be fair, I was living in a sorority house and our house cook was very fond of not awesome versions of Salisbury steak and Stouffer's lasagna. Just to be clear, I was a vegetarian at the time.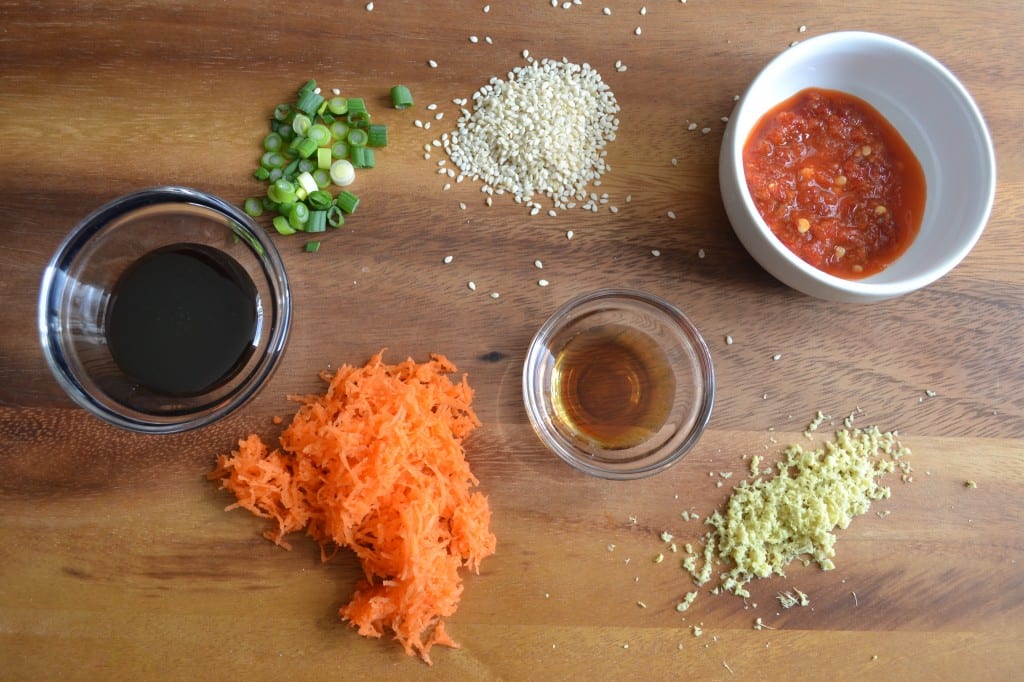 Those little veggie bowls saved my life in college—well, that, McDonald's breakfast food, and giant 32-ounce Polar Pops from the BP.
When I first started this blog, I knew my Asian cuisine knowledge was very very limited. When looking through cookbooks and at other blogs I felt very inspired to test run some recipes to broaden my horizons. I made my own teriyaki sauce, I made an orange chicken, and I made some fried rice.
A few weeks ago I totally experimented with pho and my eyes were opened. Why people shy away from making these foods at home is beyond me. Maybe the complex combination of flavors intimidates some people. Or maybe there is just something so easy and comforting about take-out, who knows.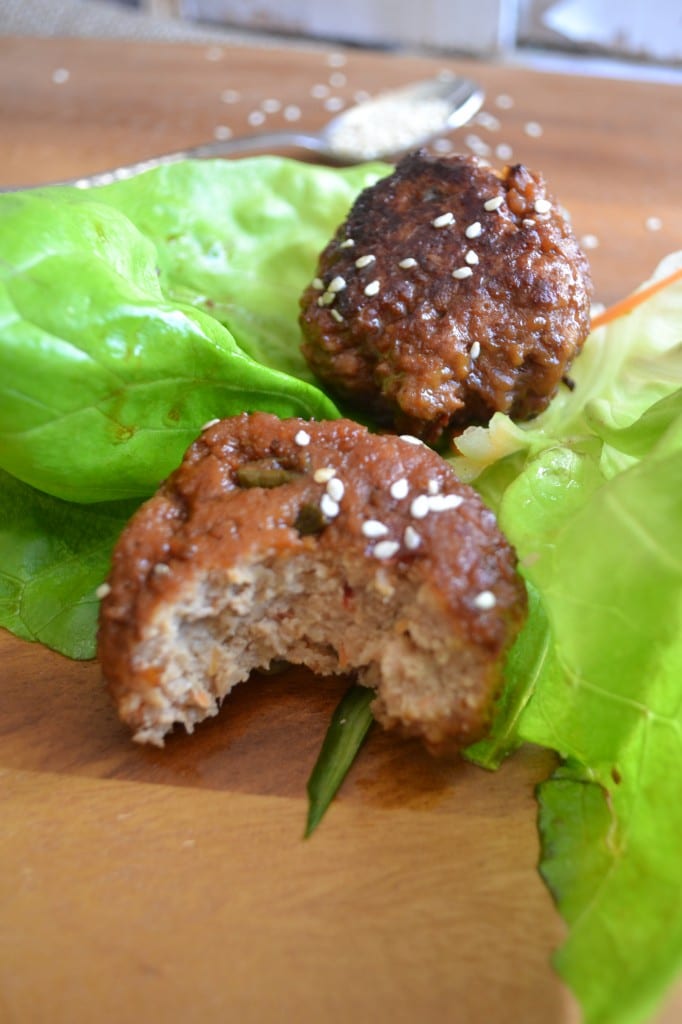 I wanted to take some Asian flavors and transform them into something relatable and easy to do on a weeknight. What first came to mind, meatballs! Duh! Who doesn't love a good ball of meat! (Insert a Michael Scott joke here).
Asian Turkey Meatballs
Author:
Prep time:
Cook time:
Total time:
Serves:
Makes 12-14 Meatballs
Ingredients
[b]For the Glaze:[/b]
1 Cup Low-Sodium Chicken/Vegetable Stock
2 Tablespoons Balsamic Vinegar
2 Tablespoons Low-Sodium Soy Sauce
2 Tablespoons Honey
4 Garlic Cloves, sliced
4 Thick Slices of Fresh Ginger
5 Black Peppercorns
[br]
[b]For the Meatballs:[/b]
1 Pound Lean Ground Turkey
1 Tablespoon Sesame Seeds
2 Green Onions, thinly sliced
1 Carrot, peeled and finely grated
1 Tablespoon Chili Garlic Sauce
2 Tablespoons Molasses
1 Teaspoon Fish Sauce
1 Tablespoon Fresh Grated Ginger
1 Egg White
¾ Cup Panko Breadcrumbs
Olive/Canola Oil for the pan
Instructions
In a small sauce pan, combine all the ingredients for the glaze and bring to a simmer with a lid on.
Meanwhile, mix all the meatball ingredients together in a medium mixing bowl. Use your hands to combine all the ingredients until they are evenly distributed. If the meatball mixture seems a bit loose, add some more breadcrumbs.
Heat a little bit of olive oil in a large skillet over medium/high heat.
Take a large pinch of meatball mixture into your hands and roll it into a ball. Set off to the side. Continue that process until all balls are rolled. Drop the meatballs into the hot oil. Turn a few times to brown on each side, about 10 minutes.
Remove the sauce from the heat. Pour through a strainer into a separate bowl or measuring cup.
Once the meatballs are browned, pour in the glaze and turn the meatballs a few times to coat them in the glaze. Cook the meatballs for 10-15 minutes. Make sure to turn the meatballs a few times during cooking to get glaze all around the meatball.
Serve on a butter lettuce wrap or on sandwich roll with a bit of veggies or slaw. Meatballs will last in the refrigerator wrapped in tin foil for up to four days.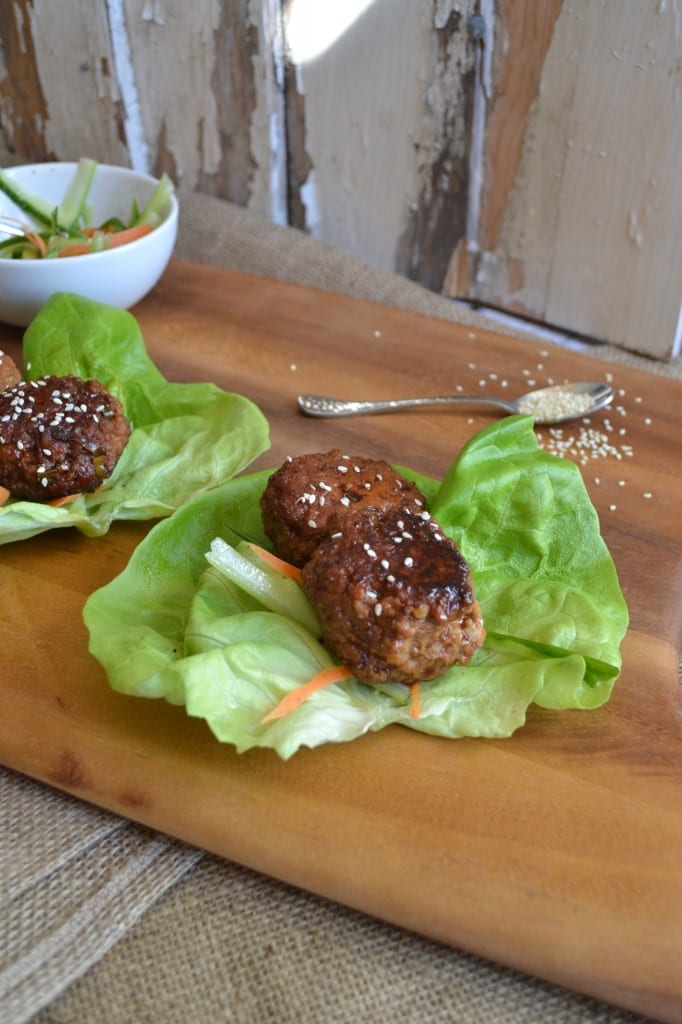 Related posts: