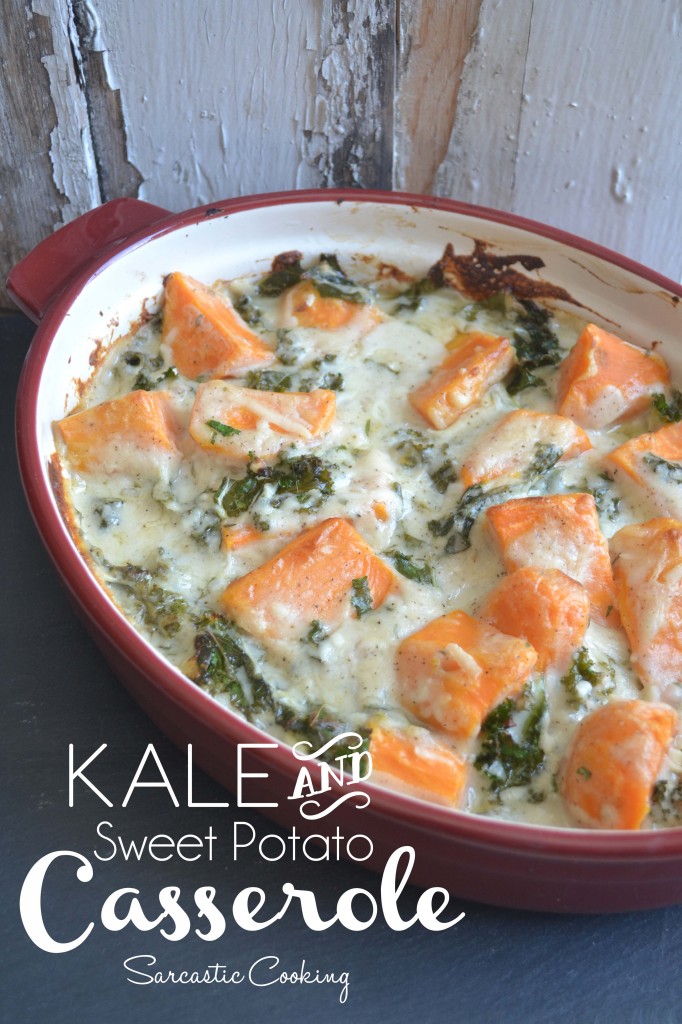 Mike and I were having a conversation about being web-dependent as far as our jobs are concerned. With the addition of iPhones to our lives a few years ago, and then the subsequent joining of Twitter, Pinterest, and Instagram, it seems as if our phones are attached to our hands. This can be kind of annoying, especially if you are, let's say, at the dinner table.
Dinner for two. Plus two phones. We get mad at each other if one of us is checking emails or Facebook for too long during dinner or even worse, mid-conversation. Having to ask, "Did you hear what I said?" more than once when you are not at a loud busy restaurant is not cool.
Also, pre-blog, I was definitely the girl that brought her iPad with her on her honeymoon and would check it every morning in the lobby. When I say that out loud, I kind of feel sad and embarrassed. Please tell me I am not the only one suffering in this age of technology!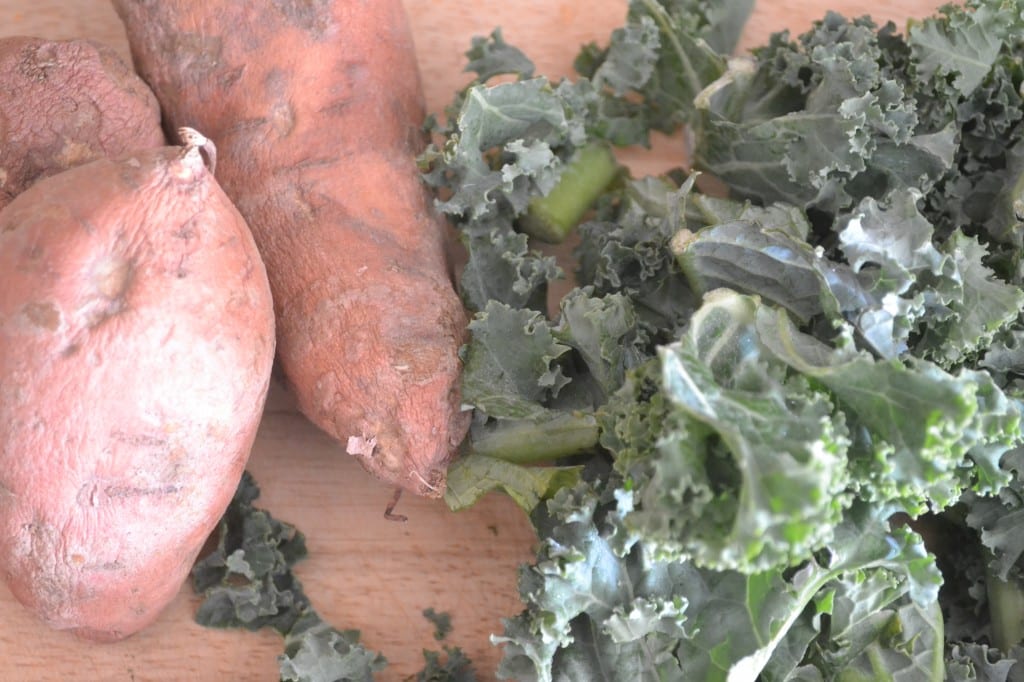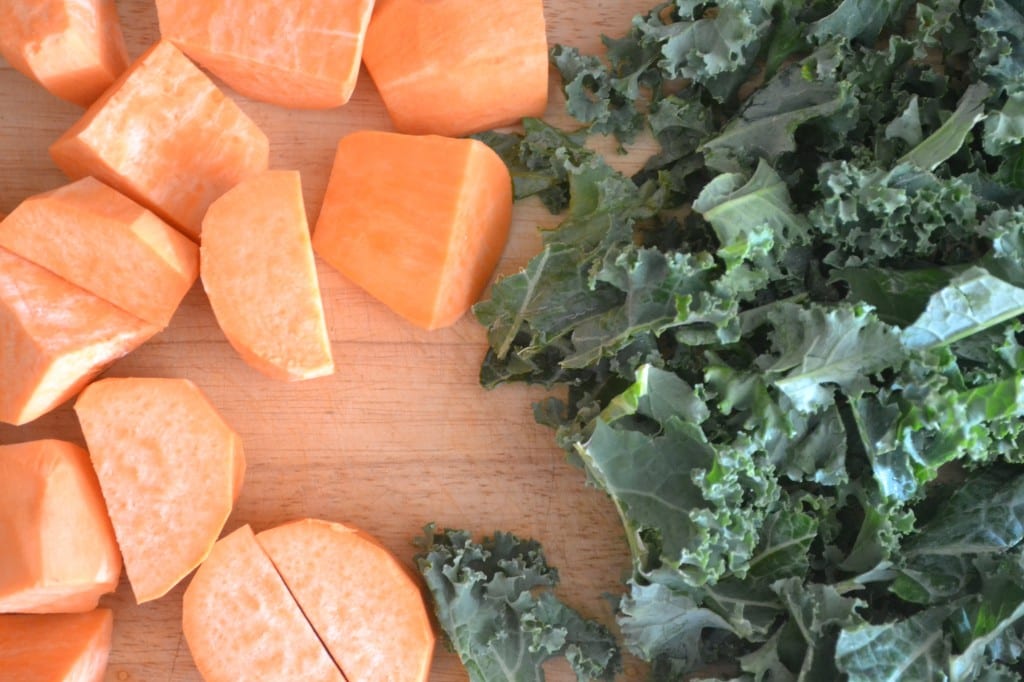 Since I started this site, I like to justify the time I spend on my phone by saying it is part of my job. I run a website and need to keep online relationships with all of you in order to make this life dream of mine work. Post a recipe on the blog, write something moderately entertaining, moderate comments, send a link to twitter, send another link to Facebook, pin my recipe, and then comment on other blogs. That is all in one day. To think the job of blogging is all in the kitchen and sitting around doing nothing would be kind of far off. It takes a lot to get your name out there. I mean seriously, think about all the other food blogs alone, out there.
I am not whining or saying I don't like this job, by any means. I am just trying to explain, why making the resolution to unplug more and to live and experience with my eyes and not my phone is very difficult for me.
I tried to keep track of just how many times I opened my email or Facebook in one day….(BTW  I highly recommend you try this for one day and see how you fare).
Do you want to know?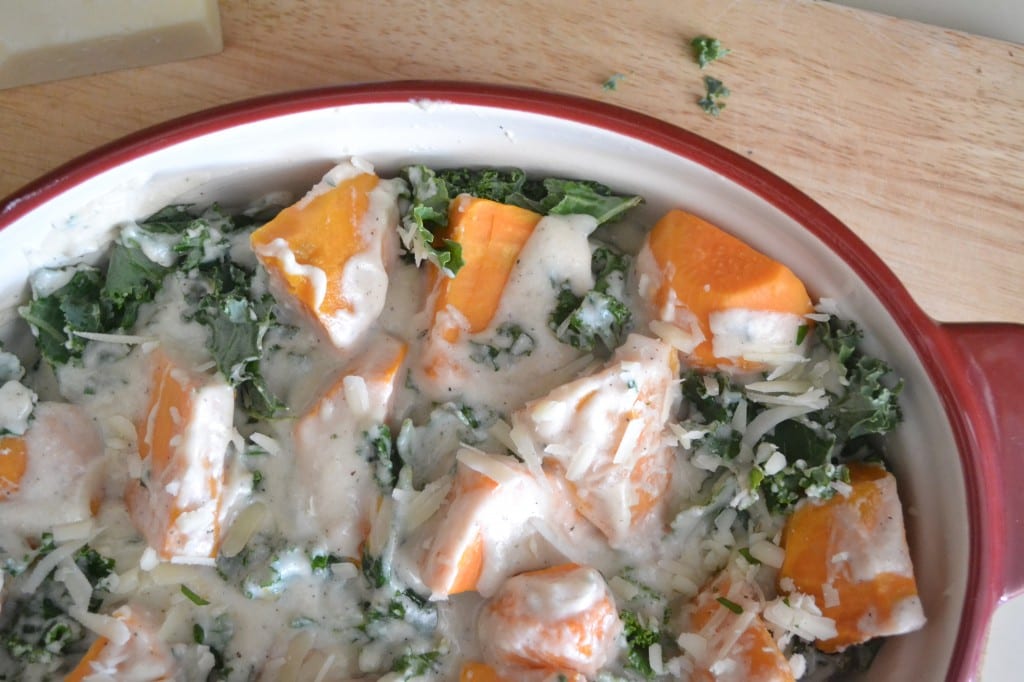 I checked Facebook over 20 times and my email over 30, all before five o'clock! And you know I did not just spend one minute total each time I checked. Of course I had to creep on some people from high school and then refresh my email feed three times just to make sure I didn't miss anything. I am annoyed at myself!
Sometimes, I feel like maybe my parents are on the right track as far as social media and communication are concerned. My Dad has a work email and a personal email. When he is at home he checks the computer once or twice a day, then shuts it down. My Mom has a personal email that she checks from home only once a day, if she doesn't get too frustrated by the ancient laptop.
Neither of them have smart phones.
My Lenten promise to only go on social media for one hour a day is proving difficult. So I have made little changes, like no phones during dinner. Keep it in my purse if I am out to dinner or visiting with loved ones. That one is kinda easy for me.
The next phone rule I have instituted is that I have my phone on silent the second I crawl into bed. I leave it on silent for a majority of the morning. If you aren't hearing alerts, you slowly stop looking to your phone. My Mom has made me a bit paranoid: "What if I was dying on the street and I couldn't get a hold of you?" For real, that is what my Mom has engrained in me.
I also am putting time in my day for walking, working out, reading, and more cooking. I do anything to keep busy and keep the phone in the other room whilst doing so. That helps so much. It is the same principle, out of sight out of mind!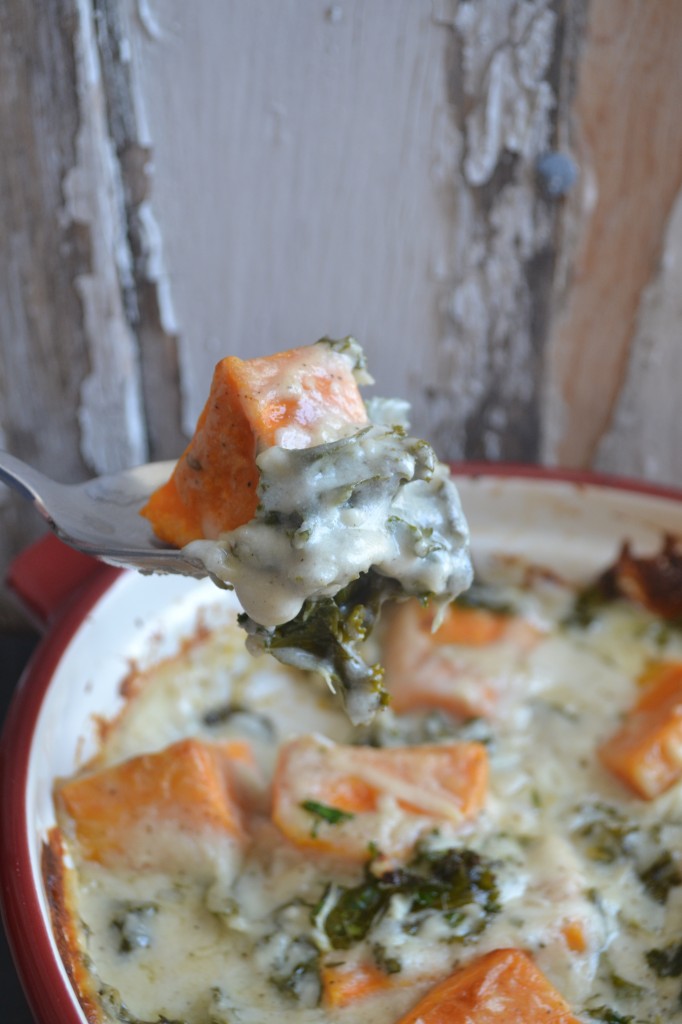 So far those rules are allowing me to slowly shake off the urge to constantly check my phone. I knew it wouldn't be overnight, but I didn't think it would be this difficult. Those rules are also allowing me to focus more on real life and making my own really good food recipes for you all!
I came up with this recipe and seriously worked on it for two days until all the flavors and the sauce came together just as I wanted to. And you know Mike was super psyched to eat lots of kale for two days in a row! Hey, at least I felt good about my time well spent.
Kale and Sweet Potato Casserole
Recipe Type
:
Side Dish/Vegetable
Author:
Prep time:
Cook time:
Total time:
Ingredients
3 Large Sweet Potatoes, peeled
12 Cups Chopped Tuscan Kale, stems removed
3 Tablespoons Unsalted Butter
1 Teaspoon Thyme Leaves, chopped
1 Shallot, minced
3 Tablespoons All-Purpose Flour
1 Cup Non-Fat Greek Yogurt
1 Cup Non-Fat Milk
1 Cup Shredded Asiago Cheese
1 Teaspoon Salt
½ Teaspoon Pepper
Instructions
Bring a medium pot of water to a boil.
Cut each peeled sweet potato into 6 large chunks. Drop the potatoes into the boiling water. Boil for five minutes, remove from heat, drain, and then leave the potatoes in the pot covered.
Preheat the oven to 375 degrees F.
In a small saucepan, melt the butter over medium/low heat. Once the butter is melted, add in the onion and thyme. Sauté for two minutes.
Whisk in the flour until it is absorbed by the butter, one minute. Whisk in the Greek yogurt until combined. Pour in the milk slowly while whisking. Whisk for a minute or two until combined.
Turn heat down to low. Add ¾ cup cheese, salt, and pepper. Mix to combine until the cheese melts and the sauce is smooth yet thick. Once combined, shut heat off. Taste sauce and adjust salt and pepper to your taste.
Add kale and sweet potatoes to a large casserole dish. Pour in the cheese sauce and mix to combine. Top with remaining ¼ cup shredded cheese. Bake dish in oven for 30-35 minutes. Let dish cool for 5-10 minutes before serving to allow the sauce time to set up. Store in the refrigerator in an airtight container for up to three days. Reheat in the microwave or in the oven.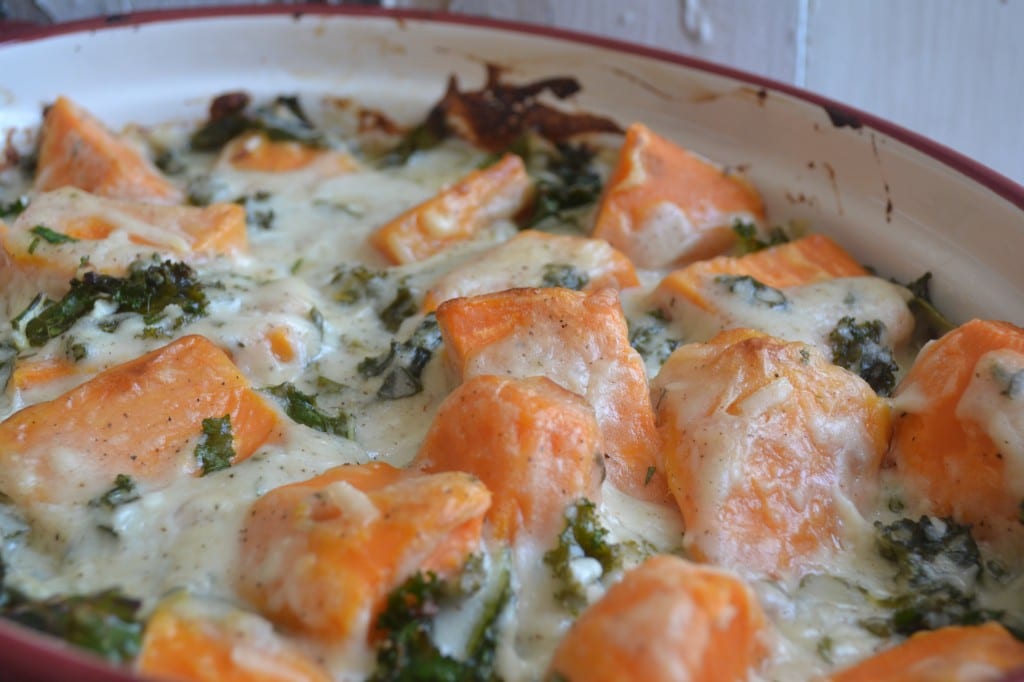 Related posts: