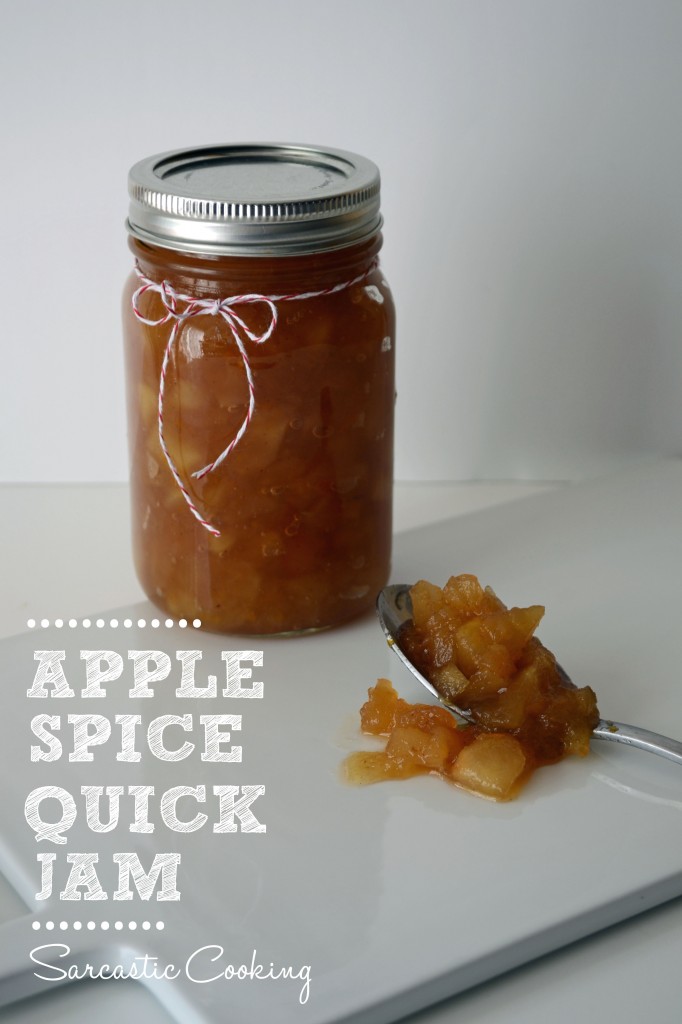 I know that jamming season is coming to a close. The summer stock of peaches, plums, and strawberries are starting to dwindle in most of the stores near my house. While it makes me sad to see them go, I am kind of ready for apple season. Apples and cinnamon are the two staples of my fall eating and baking. I am giving you a forewarning, because the next two days are stocked full of apple and cinnamon-y goodness!
Mike's football coaching season has really put a damper on my dreams of going apple picking with him this year. And, I am 100% sure he is totally ok with that. After bitching and moaning about having to go apple picking with his sisters, their husbands, and kids without him last year, I may have finally been able to put some cracks in his NO APPLE PICKING OR PUMPKIN PATCH OF ANY KIND rule. This baby in my belly is great leverage!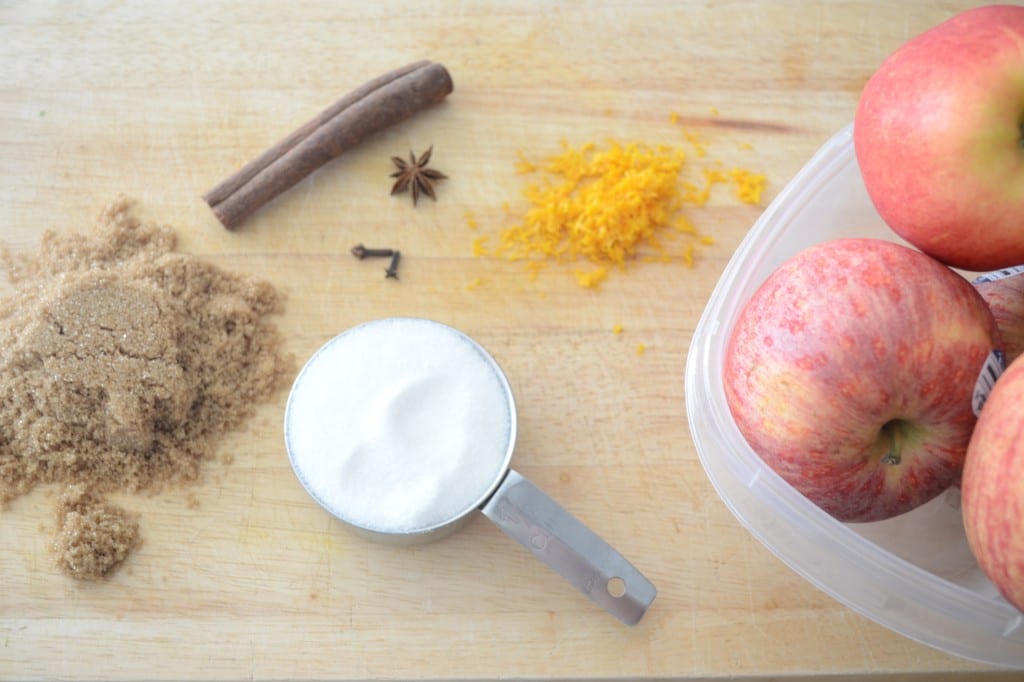 Hopefully by the time his football season lets up or he has a weekday game, there will still be apples for the picking. Until then, I have been hitting up my local stores for all sorts of varieties of apples. I am eating them mostly as snacks, but I was able to save six apples for this recipe.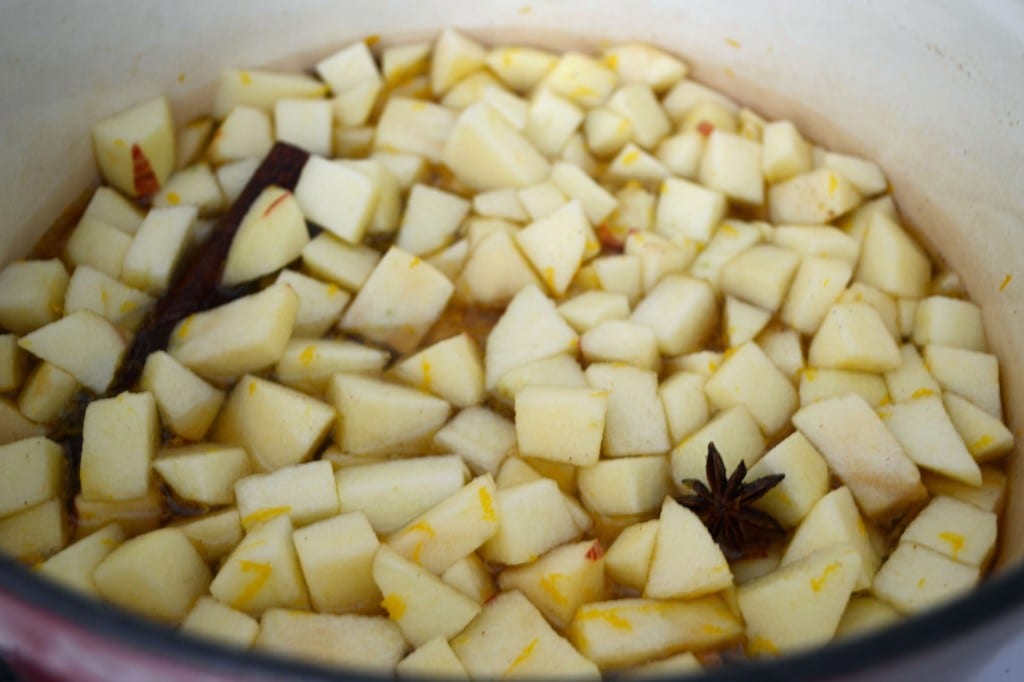 This recipe brings me back to one of my favorite side dishes as a child—cinnamon apples. It was so simple. Sugar + cinnamon + apples = dream come true. I told you before how these apples also came in TV dinner back in the day, our treat for when my parents went out on a date and we had a babysitter. I recently had them as a side dish when out to eat with my parents and was reminded how much I love them!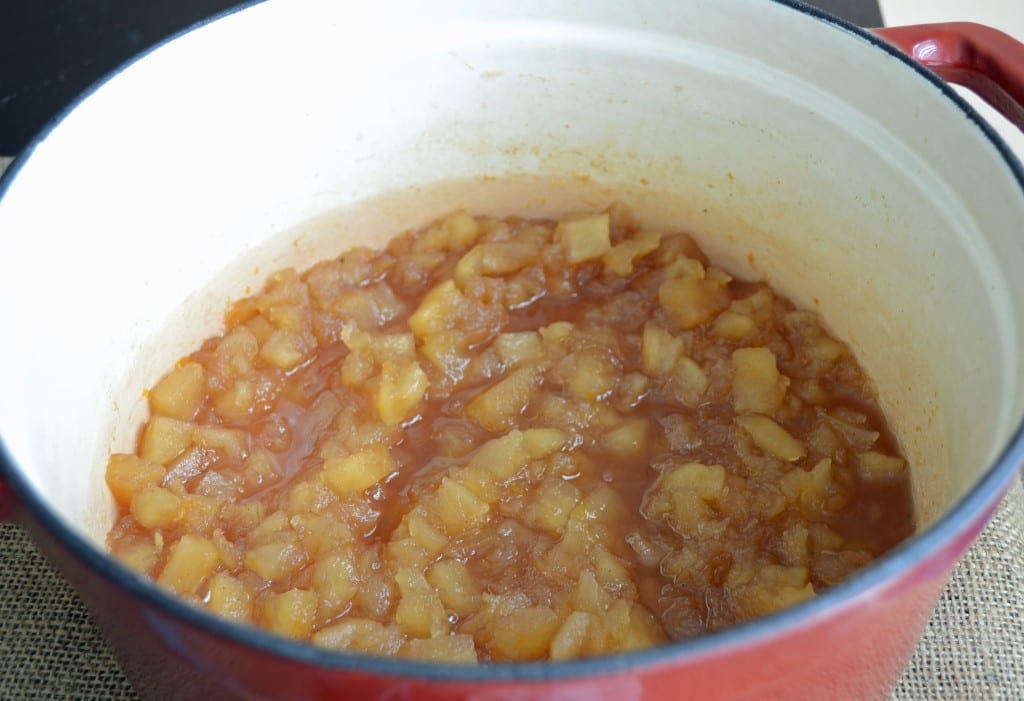 I went ahead and made a quick, kind of chunky jam. I made it more adult by adding cloves and star anise for more spice. It is so good on cinnamon raisin bagels or toast, or just off the spoon! I even stuffed this jam inside one of my favorite breakfast foods. Stay tuned for that recipe on Friday!
Apple Spice Quick Jam
Author:
Prep time:
Cook time:
Total time:
Ingredients
6 Gala Apples, peeled and diced
1 ½ Cups Water
½ Cup Lightly Packed Light Brown Sugar
¾ Cup Granulated Sugar
1 Cinnamon Stick
Pinch of Ground Cinnamon
1 Star Anise
2 Cloves
1 Tablespoon Orange Zest
¼ Cup Fresh Squeezed Orange Juice
Instructions
Peel apples, remove core, and then dice. Add apples along with water, sugars, cinnamon stick, cinnamon, star anise, cloves, orange zest, and orange juice to a large heavy-bottomed pot/Dutch oven. Stir to combine.
Bring to a simmer over medium/low heat. Simmer for an hour, stirring occasionally.
After an hour, remove the cinnamon stick, star anise, and cloves from the pot. Give the apples a light mash, being sure not to mash all of the apples. Simmer for another thirty minutes over low heat.
Let completely cool in pot before adding to storage container or canning. Store in the refrigerator for up to two weeks.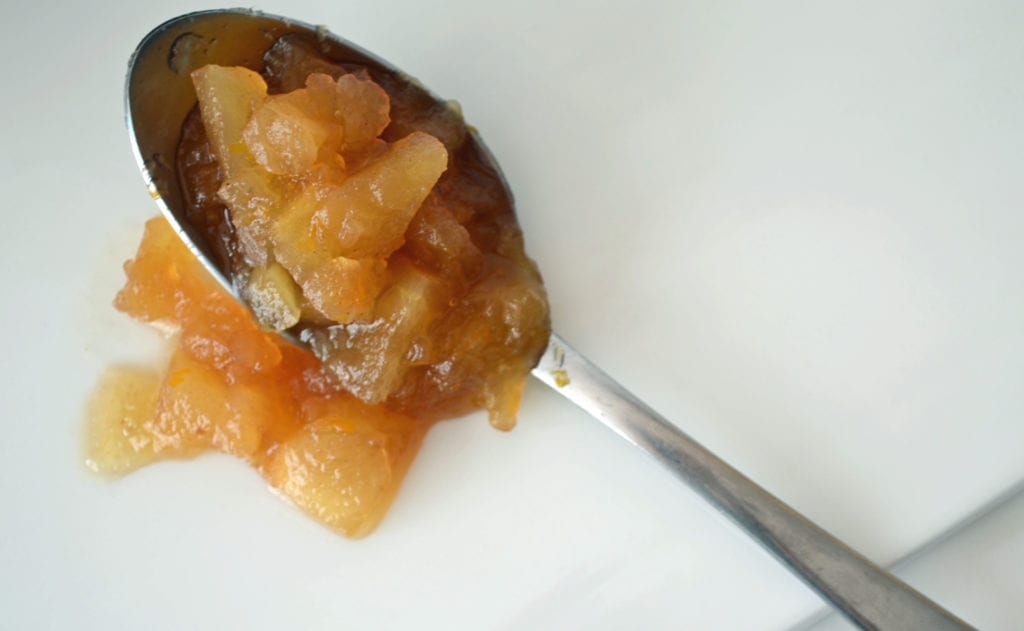 Related posts: