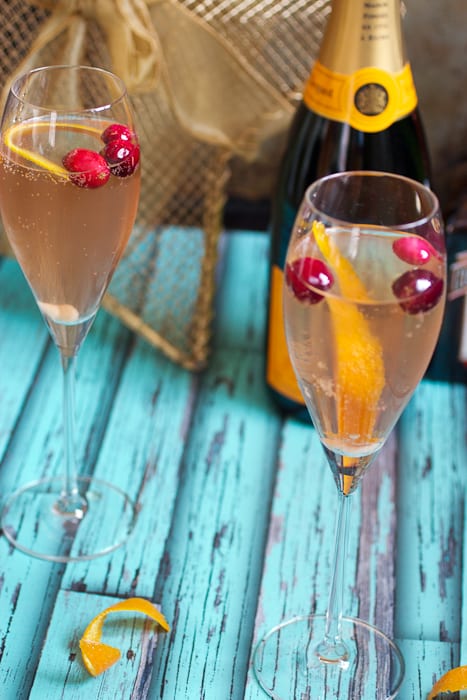 My guest poster today is one of my favorite bloggers! Susan is an amazing blogger and a fellow pug owner! A while ago, Weezer was going through some health issues and it was such a relief to be able to reach out to somebody who loves their dog as much as I do and is familiar with their related health issues. Susan also shares my love for bourbon.
If you are looking for a cocktail to ring in the New Year, you came to the right place! Susan has got you covered! I am so glad that I can enjoy one of Susan's concoctions. Nine months is a looooong time!
Hi friends! Happy  New Year! I hope everyone has had a relaxing holiday so far.  I'm Susan from The Girl In The Little Red Kitchen and I'm so thrilled to be here helping Stefanie out while she spends quality time with Andy.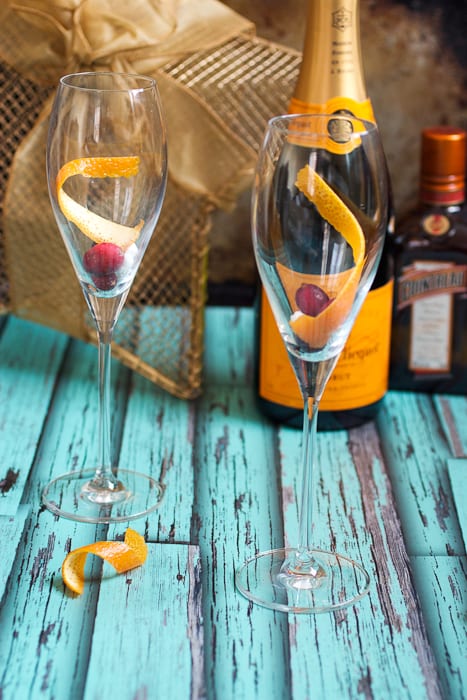 It's hard to believe that 2013 is coming to an end, where did this year go? I swear just yesterday I was ringing it in with a glass of champagne in hand! Is it me or do the days go by much faster as we get older? Life is busier than it use to be and now is the time to sit back, relax and take a moment to think about this past year and what is to come for next.
There is no better way to do that than with a drink in hand to clink glasses while you toast to 2014.   Not to sound like a complete lush but I'm sure glad Stefanie can enjoy a glass of this Cranberry Orange Champagne Cocktail at the stroke of midnight in a few days (or as late as she can keep her eyes open, sleep is important for a new mama)!
Mix up a big batch of this cocktail if you are hosting a group of people or just pour an individual glass or two for you and your loved one.  Now matter how you celebrate, raise your glass high, look each other in the eye and say cheers!
Stefanie, Mike, Andy and Weezer cheers to you four for a great new year!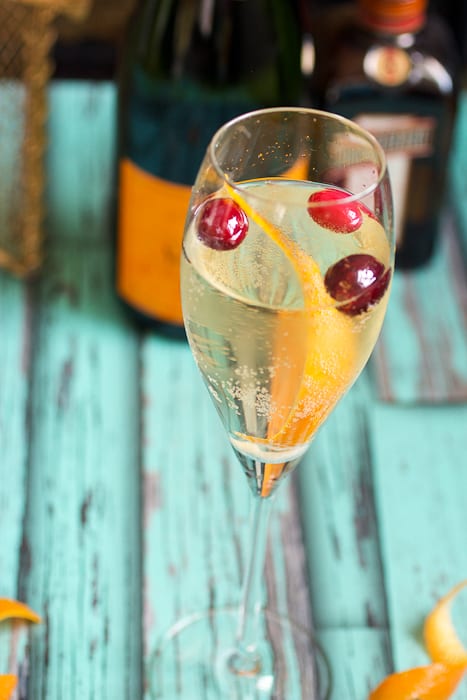 Related posts: