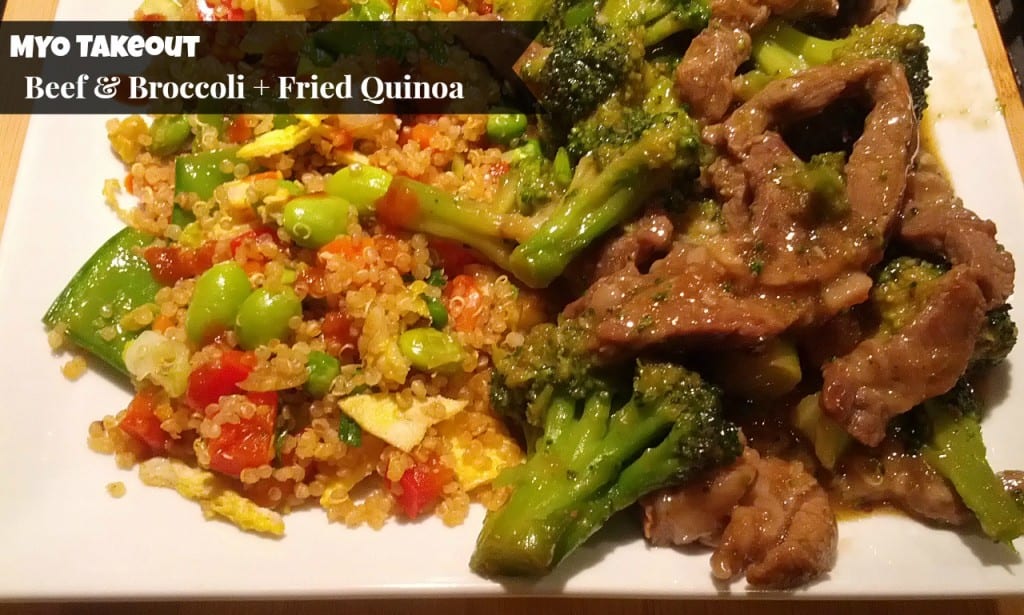 Today's guest post is by Ashleigh for Being Cheap is Easy. I first came across Ashleigh in Instagram. We chatted each other up through a few comments here and there and then started talking on Twitter. I loved her candor and fun personality. On her blog Ashleigh shares easy and inexpensive recipes for great weeknight meals along with money saving tips. As a new mom, I definitely heed Ashleigh, a veteran mom's, advice.
Mike and I have been doing a lot of take out food lately but this recipe is so easy, I really have no excuse not to make it over the weekend. Please enjoy this post and definitely go check out her blog!
I have to start out by saying how excited I am to be posting over here.  I found this site one day in 2012 on Pinterest and instantly loved Stefanie's stories and ah-mazing recipes.  Wait, I don't need to make a speech…sorry, I'm watching the Golden Globes right now.  I totally understand how crazy life gets once you have a baby, I'm so glad I can help out so she can spend time with adorable Andy!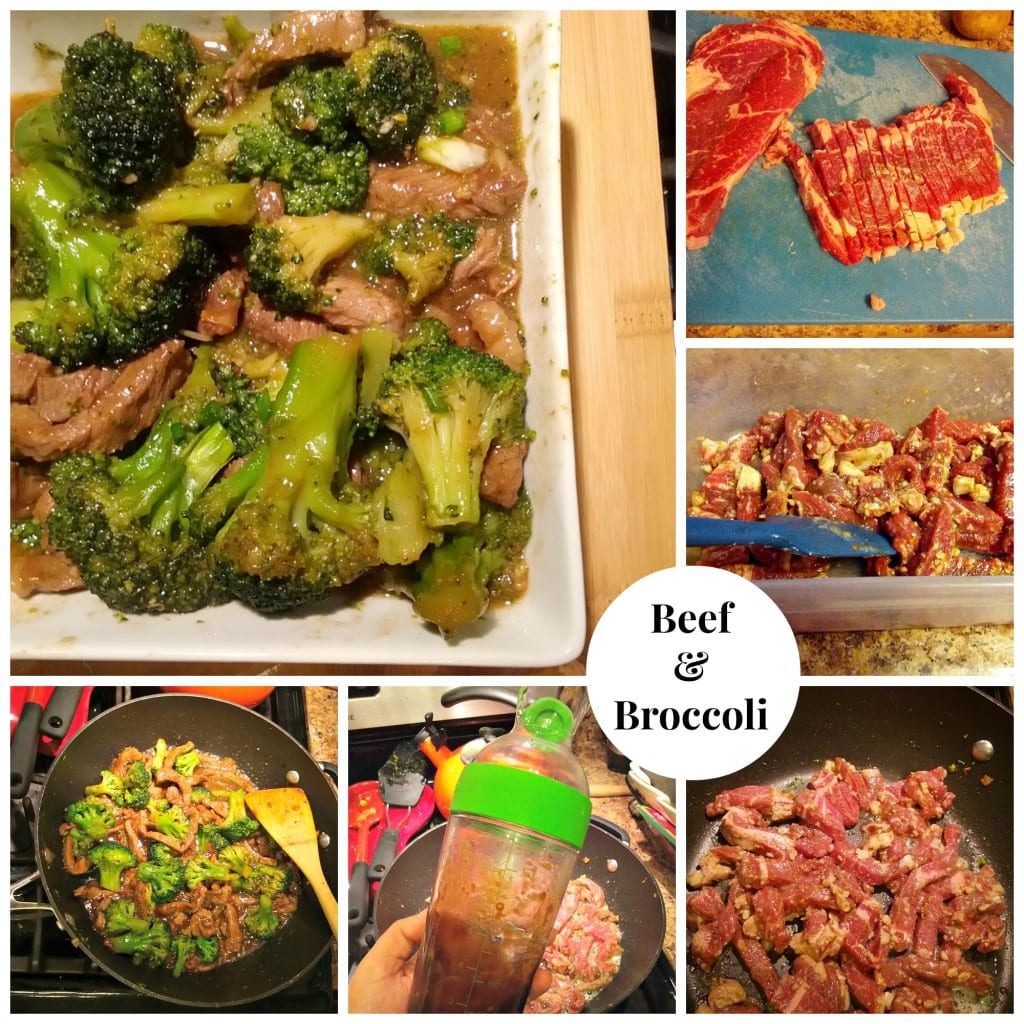 My name is Ashleigh and I blog over at Being Cheap is Easy.  I live in Michigan with my 3 little ladies and husband.  Since it's a nightmare to go out to eat with 3 kids under 5, we tend to make our own takeout. It's cheaper, healthier and we can tailor it to what we like.  My husband put me on Chinese takeout "probation" because we have yet to find a decent takeout place around us…I end up wasting half of my order.  There is no way I'm going to waste calories on nasty, soy filled fried rice!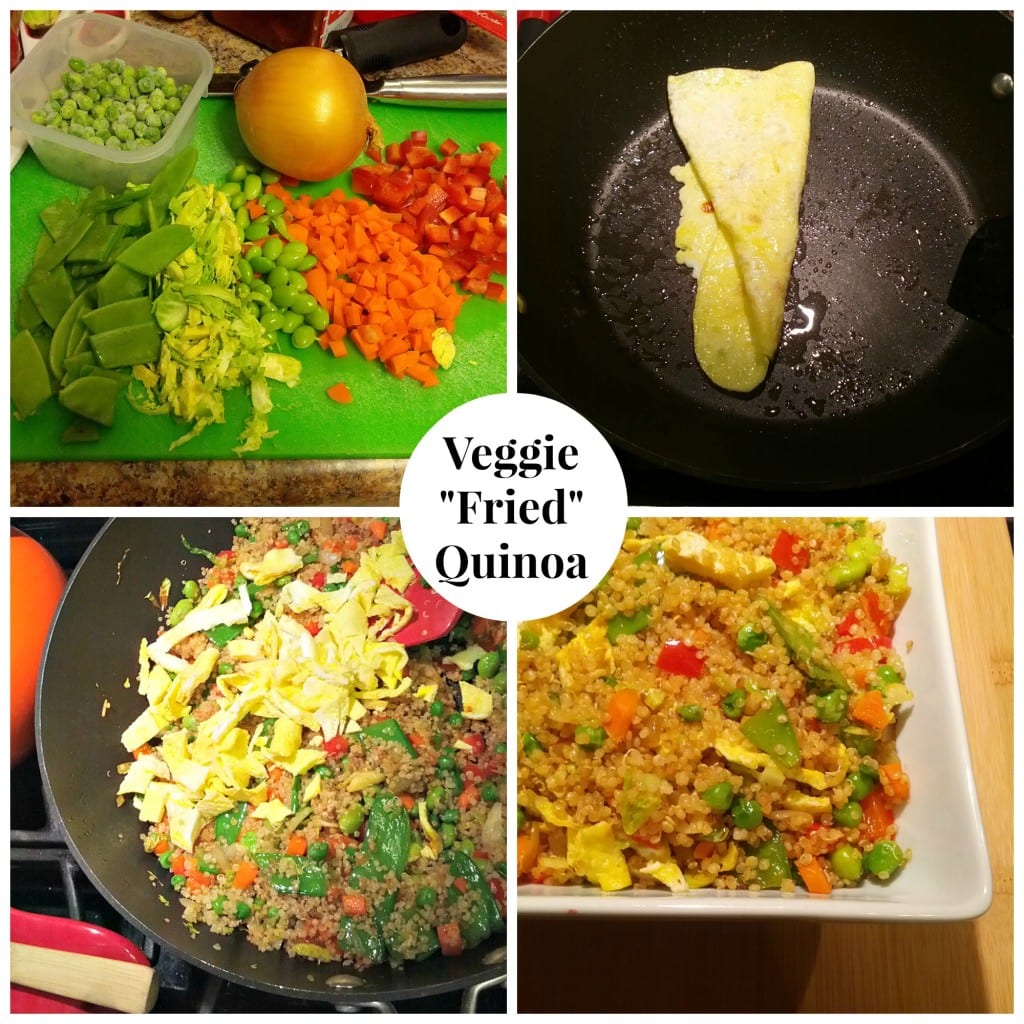 This beefy broccoli and veggie "fried" quinoa recipe is quick and easy.  You can make the quinoa, sauce and marinade the beef the night before.  When it's dinner time the next day, everything can be on the table in less than 30 minutes.  While fried rice is still awesome, I wanted to try quinoa to switch it up.  Once you make this amazing teriyaki sauce, you will find a million uses for it.  It's also great with tofu, chicken and even shrimp!  If you don't feel like making your own marinade and sauce, Trader Joe's Soyaki sauce would be a great store bought alternative.
Being Cheap Is Easy – Beef and Broccoli with Fried Quinoa
For the Quinoa:
¾ cup quinoa
1 ½ cups veggie or chicken stock
½ teaspoon sesame oil, ½ teaspoon canola oil
1 garlic clove, whole & small nub of fresh ginger (optional)
2 cups of veggies--My variety is ¼ cup each of chopped: red pepper, onion, carrot, peapods, endamame, mushrooms, frozen peas and shredded brussel sprouts
2 cloves of garlic, minced
Oil for pan, about 1-2 teaspoons
2 eggs beaten with a splash of water (Egg Beaters work great, also!)
Green onions & Sriracha to garnish
Low Sodium Soy Sauce, to taste
For the Beef and Broccoli:
¾-1 pound of beef. I used ribeye because I found a deal on it. Flank would be great! Even budget cuts will tenderize with marinade.
3-4 cups chopped broccoli florets. Fresh or frozen.
1 teaspoon of honey
1 tablespoon of coconut oil
1 tablespoon corn starch
1 tablespoon low sodium soy sauce
¼ teaspoon of ground ginger (or fresh grated!)
For the Sauce:
2 tablespoons brown sugar, packed
¼ cup teriyaki + 2 teaspoons low sodium soy sauce
4 cloves minced garlic
1 teaspoon Sriracha
1 teaspoon apple cider vinegar
2 tablespoons flour
2 tablespoons canola oil + 1 teaspoon sesame oil
To make the quinoa:
In a sauce pan, add oil and quinoa. Toast on medium high heat for 3-4 minutes.
Toss in garlic clove and ginger nub (this is completely optional, but adds a nice flavor!) and stock.
Bubble on low heat for 20 minutes. Fluff with fork and remove garlic and ginger.
Place in fridge until ready to use.
Chop all veggies. I like to keep them a decent size for crunch.
Heat a wok over medium high heat. Circle with enough oil to cover pan—about 1 teaspoon.
Add egg and cook like an omelet, seasoning with Sriracha. Remove from pan and slice in ribbons for later.
My friend taught me this method and it really adds a great egg flavor to fried rice, or quinoa in this case. You end up with large ribbons of egg instead of mush.
Add veggies to pan and stir-fry for 4-5 minutes. Add garlic.
Shake in soy sauce, to taste. I tend to use around 1 tablespoon. Add quinoa and toss with veggies for a minute. Mix in cooked egg and sprinkle with green onions and Sriracha.
To make the Beef and Broccoli:
Melt coconut oil in the microwave for about 20 seconds with the honey. Mix everything together in the bowl. Slice the beef in ¼ inch cuts. I like to cut it when it's mostly frozen…makes it much easier. If you have fresh beef, just pop it in the freezer for 15 minutes or so. After cutting, I trim the fat. You will want to marinade the beef for at least 2 hours, overnight is great! Don't worry if the coconut oil starts to solidify.
Combine everything for the sauce together and mix well. I like to use a salad dressing holder. Double the batch, it stores very well in the fridge!
Remove the marinated beef from the fridge. Let stand for about 15 minutes.
Heat the wok to medium high (same one as quinoa! No need to mess up another pan!), circle some canola oil to coat pan. Add beef and any extra marinade. Cook for 2-3 minutes, stirring frequently.
Add broccoli and continue to stir-fry for 3-4 minutes, or until tender.
Pour in sauce to coat beef and broccoli. Cook for an additional 3-4 minutes.
Preparation time:

2 hours 10 minutes

Cook time:

35 minutes

Total time:

2 hours 45 minutes