A long, long time ago, my husband, who at the time was just my boyfriend, decided to cook me dinner. It was very thoughtful of him, right?
I came over to his apartment after work. He was hard at work in the kitchen. I could tell he was frazzled (the kitchen isn't his area of expertise). Then, I surveyed the stove….
(Just want to say to my husband, I love you, and I'm sorry for what I am going to describe next.)
There was a bubbling pot of gummy, overcooked rotini, an open bag of frozen California blend veggies strewn about the counter, and a jar of scary looking alfredo sauce simmering away in a pot. I watched as he scooped up the veggies and threw them into the sauce, shoving the bag from the frozen veggies quickly into the garbage so I wouldn't see it. Then, as he drained the pasta, little bits of noodle clung to the inside of the pot and strainer.
Seeing him doing all of this, for me, should have made me so happy and thankful that he wanted to save me the effort and time of cooking after a long day at wherever I was working and hating at that moment.
Instead, I said "Really?" I made a face of disgust, and then said a line which now lives in infamy in our relationship. "Let me guess; frozen vegetables, a jar of alfredo sauce, frozen garlic bread?" Then I started laughing at him. Words were exchanged and he stormed out of the kitchen with his plate of monochromatic gelatinous gooey pasta. I am not proud of this moment at all. Maybe I'm a robot.  Maybe I'm no good at showing genuine, appreciative emotion. 
I don't know what I expected from him. He has his limitations, but is certainly not incompetent in the kitchen. It's not like he is going to whip up a huge pot of homemade meat sauce or make noodles from scratch, or even attempt to buy and cook a fresh vegetable. He lived with another guy at the time. They were both bachelors and I'm pretty sure they did most of their grocery shopping at 7-Eleven.
The worst part is now, he doesn't ever want to cook for me again. Can't really say I blame him…So, today's recipe is an easy bachelor spin on that date night meal. It is my chance to cook with him and have a tiny bit of redemption.
Ingredients
1 Box of Butoni Tontellini
1 Small Jar of Marinated Artichoke Hearts, drained
1 Box of Frozen Spinach*
½ a Pint of Cherry Tomatoes cut in half
1 Clove of Garlic
The Zest and Juice of a Lemon
1 TSP Salt
1 TSP Pepper
1 TBSP Grated Parmesan Cheese
2 TBSP Olive Oil
½ Cup Salted Pasta Water
*Personally, I would use a cup and a half of fresh spinach instead of frozen, because it looks nicer, but this recipe is for the ever-veggie-frightened bachelor, so I went with frozen.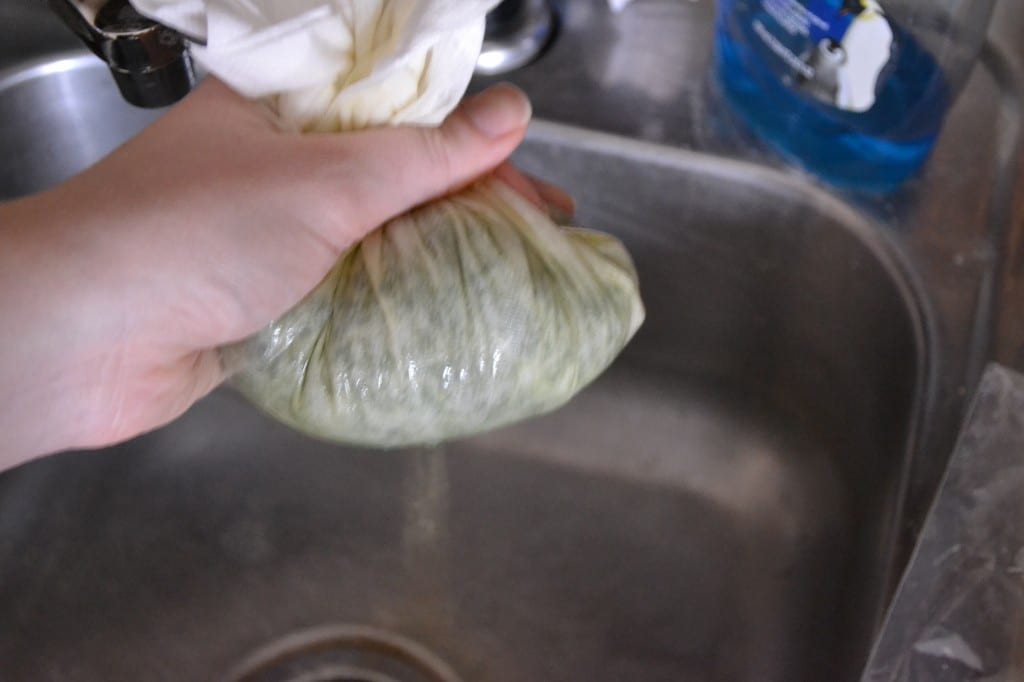 Place the defrosted spinach on a paper towel and squeeze the paper towel around the spinach until all the liquid is drained. Add the dry spinach, lemon juice, lemon zest, salt, pepper, garlic, parmesan cheese, and olive oil to a food processor. Pulse until a thick sauce is formed.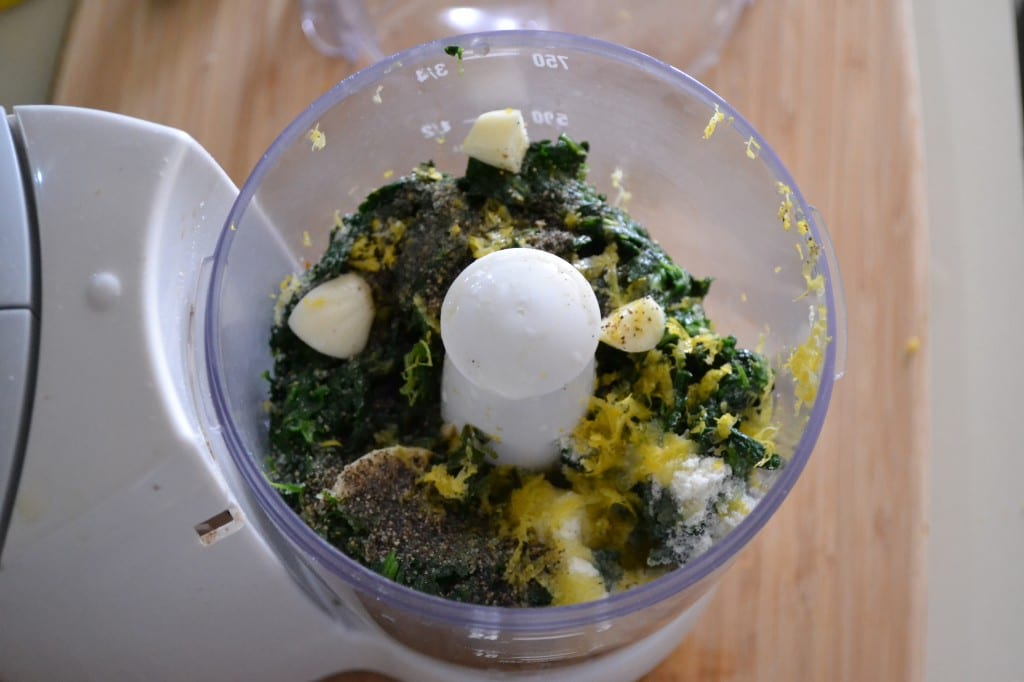 If you don't have a food processor, just chop the dry spinach and finely dice or grate the garlic. Add that to the pan with the salt, pepper, lemon juice, lemon zest, parmesan cheese, and pasta water. It won't be pesto but it will still be good.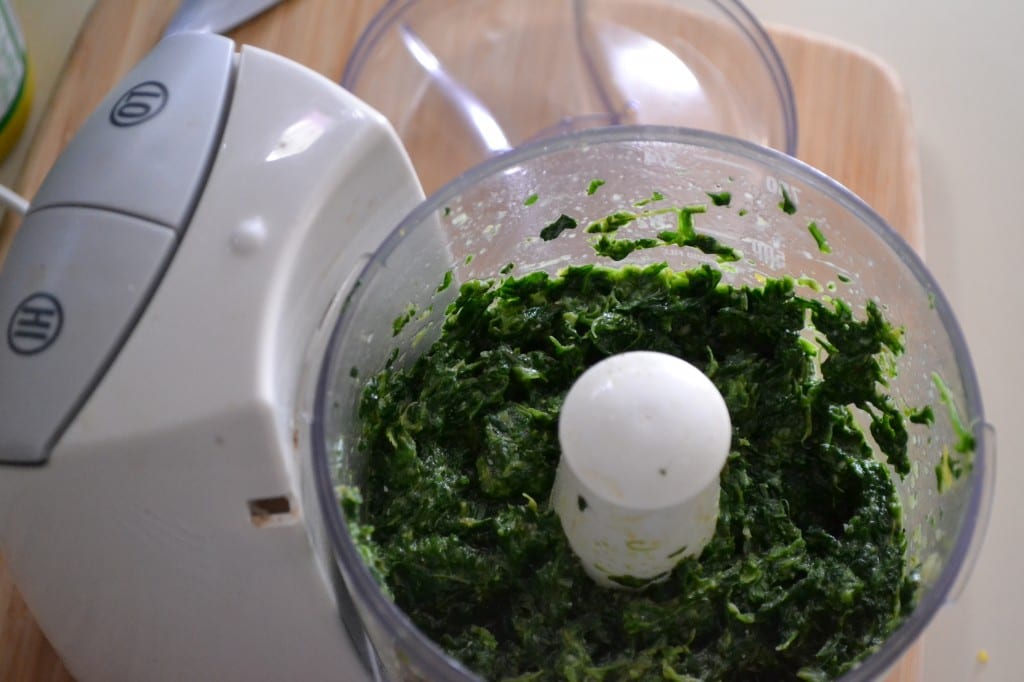 In a large sauce pan over medium heat, cook the tomatoes and artichokes until the artichokes brown a little and the skin of the tomatoes starts to wrinkle.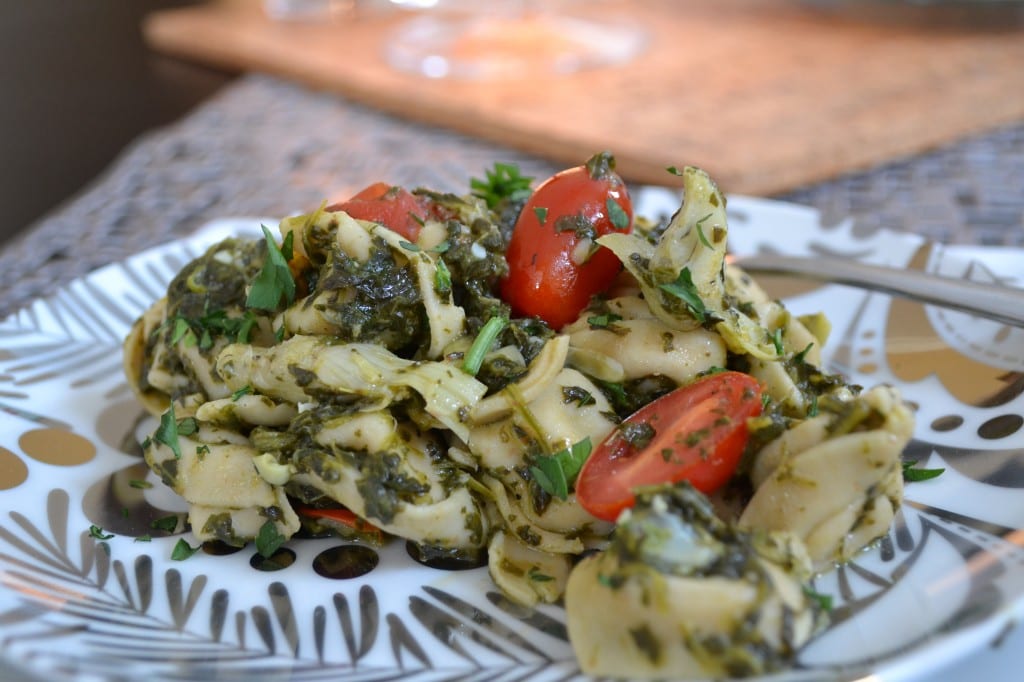 Scoop the pesto into the large sauce pan that has the cooked tomatoes and artichokes. Add the salty pasta water. Simmer for a few minutes to bring all the flavors together.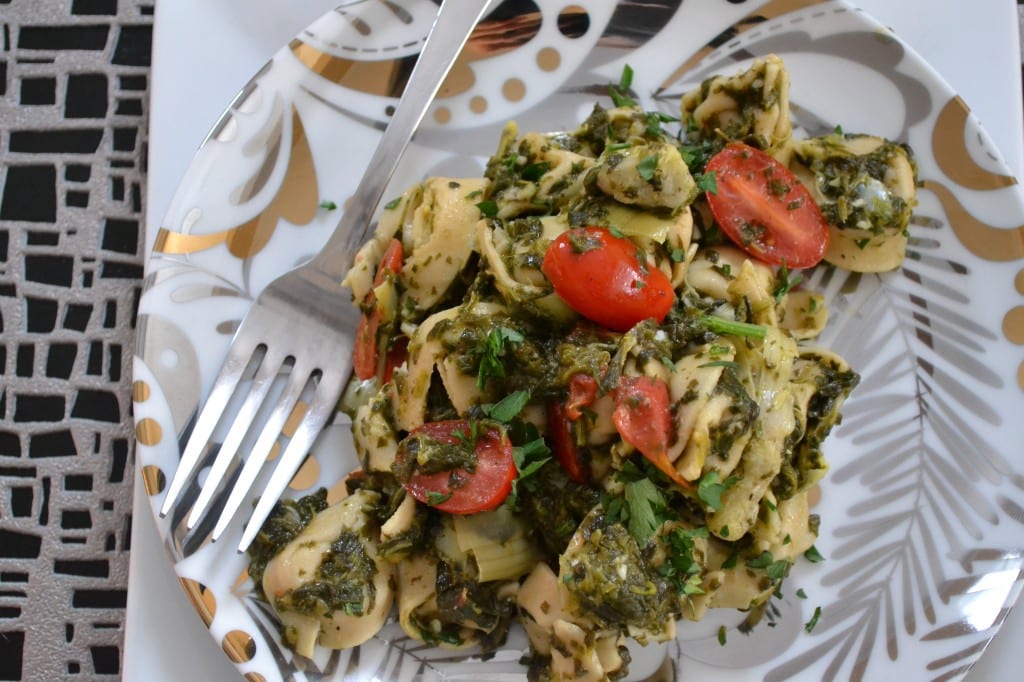 Bring 4 quarts of salted water to a boil Add in the tortellini and cook for 7 minutes. Drain the noodles. Add them to the large pan with the pesto, tomatoes, and artichokes. Stir the sauce around until all noodles are evenly coated.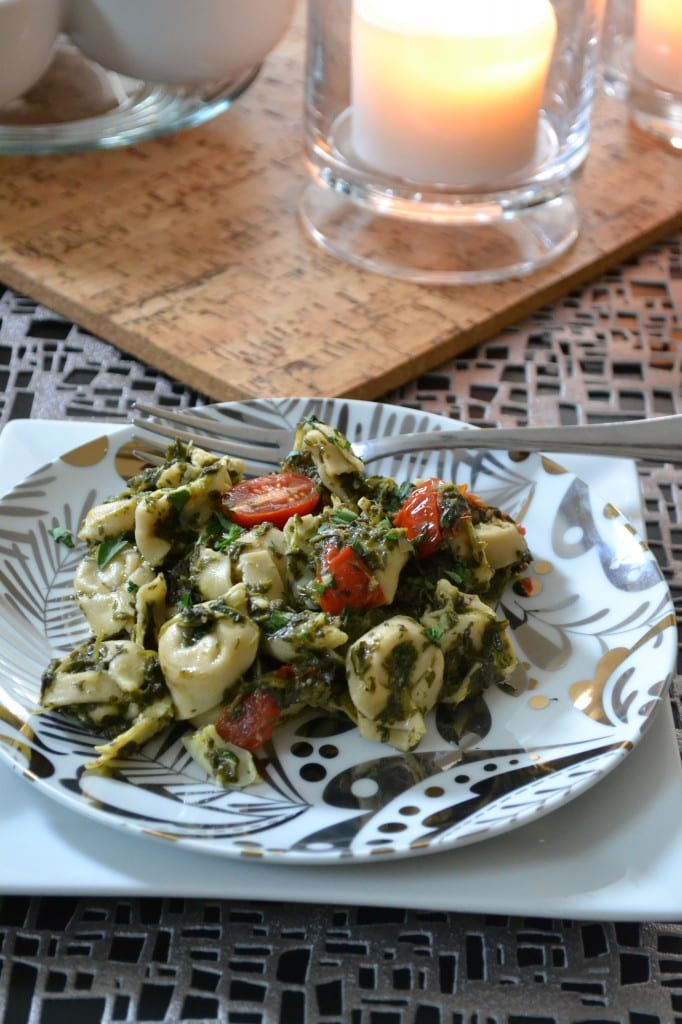 Top with cheese or parsley and serve your date a lovely and cheap home cooked meal.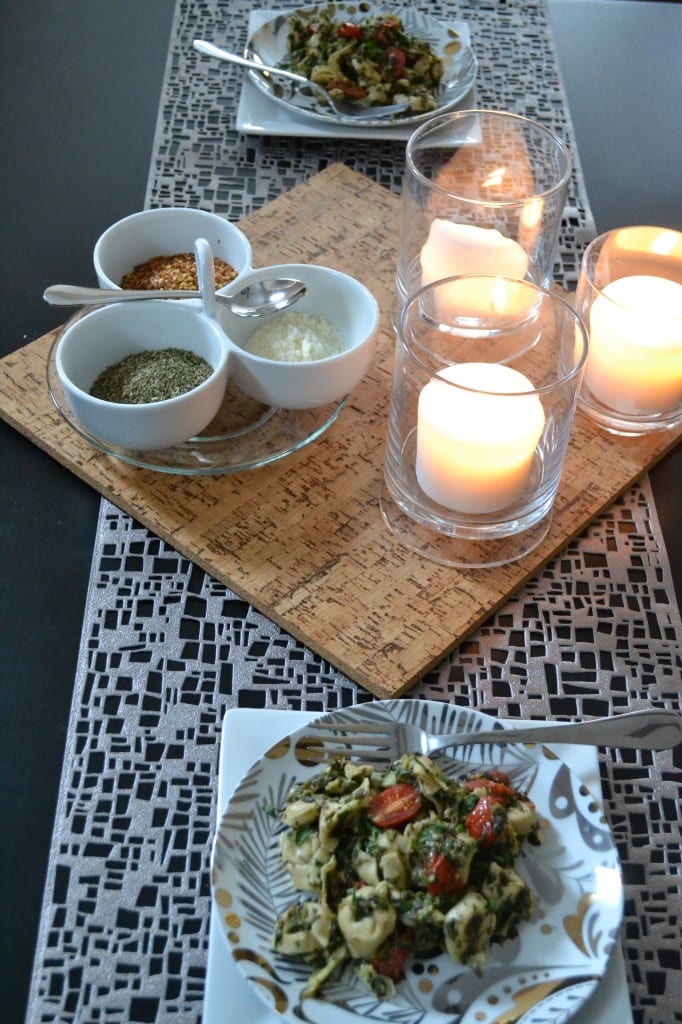 We'll see how this romantic dinner at home goes tonight after my husband reads this.
Related posts: