What is the whole point of comfort food?
To be comforted!

Not to worry about searing, finely dicing, grating, mincing, blah, blah, blah… You catch my drift.
You want to know that these ingredients are going to take care of you. All you have to do is throw them in a pot (or a crock pot in this case), and let them do their thing.
I have made a more intense beef stew before. Yes, in the end, it is rewarding going through all that prep work and taking time to work with and cook to perfection each and every ingredient. But, seriously, you don't always have time for that!
So I present to you, the never-fail, super easy, slow-cooker beef stew.
This baby is going to jump out of the crock pot and into your heart. It might even give you a foot massage, if you play your cards right!
Ingredients (serves 4-5)
3 Cups of Low Sodium Beef Stock
1 Cup of Guinness
1 Cup of Crushed Tomatoes
2 Tablespoons of Corn Starch
1 Tablespoon of Cold Water
2 Sprigs of Thyme
2 Teaspoons of Salt
1 Teaspoon of Pepper
1, 16oz Piece of Beef Chuck Flat Iron Steak, cubed
4 Carrots, peeled and roughly chopped
3 Large Russet Potatoes, peeled and roughly chopped
3 Stalks of Celery, roughly chopped
¼ lb. Fresh Green Beans, trimmed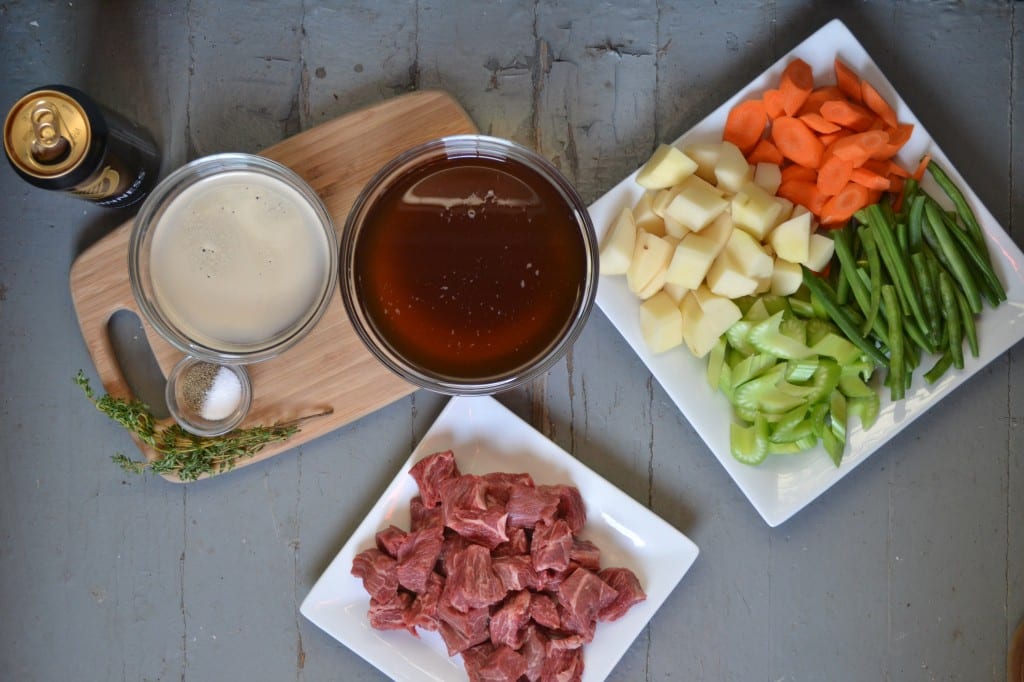 Add the beef stock, Guinness, thyme, salt, and pepper to the crock pot. In a small dish, mix the corn starch and cold water. Add that to the liquid in the crock pot. Make sure it is mixed well.

Toss in the vegetables and beef. Make sure all the ingredients are covered by liquid. If they are not, add a little bit of water.

Cook the stew on low for 9 hours. (If you are home while making this, it is the perfect times to curl up on the couch under a blanket and catch up on some quality reality TV…cough, cough…Real Housewives of Beverly Hills.)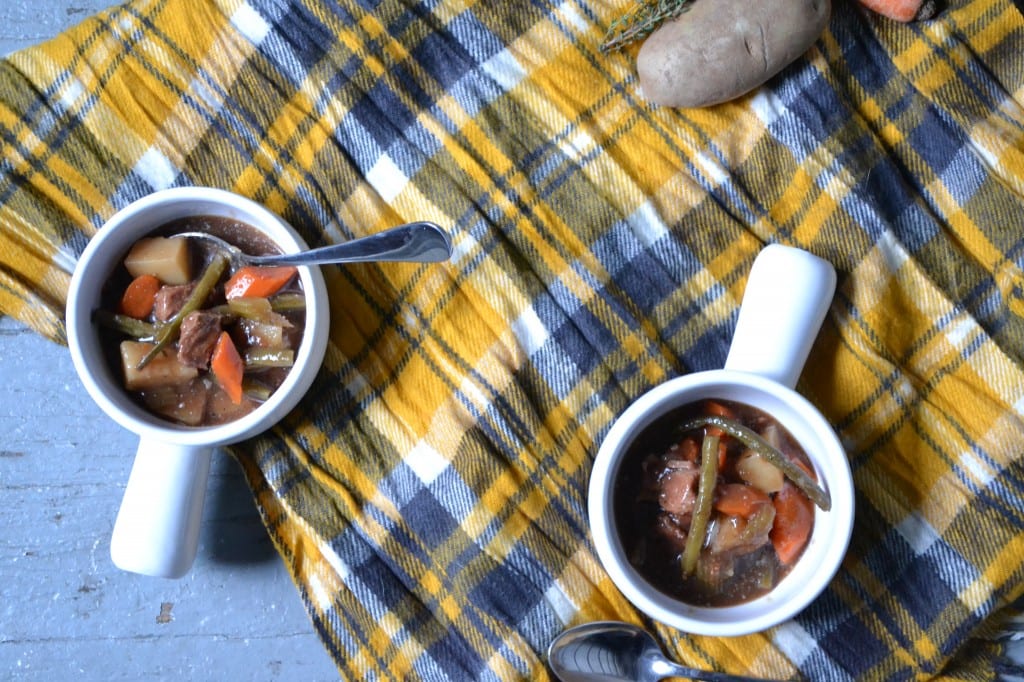 When it's done cooking, remove the sprigs of thyme.

Serve up a hot bowl of stew and freeze the rest for another snowy/rainy day!