I love sushi.
I love wasabi. (It is basically horseradish after all, and you all know how into horseradish I have been lately.) I learned the hard way, to keep my distance from wasabi.

The first time I tried sushi, I was at a work lunch. I tried to act like I knew what I was doing, when in reality I was really nervous about what was in store for me.
Luckily, one of my co-workers stepped up and ordered a few rolls and appetizers for the table. Phew.
The food arrived at the table. Never before have I seen such beautiful and intricate pieces of food. (BTW learning to make sushi rolls and sticky sushi rice is on my list of things to do in life before I die.)
I kind of sat back and watched for a little bit to see what everybody else was going to sample before I dove in.
I grabbed a few of the basics: California Roll, Spicy Tuna, Philadelphia Roll, etc.
As I stared down at my plate, I noticed this green lump of…what is this clay? I thought to myself. I involuntarily turned my nose up at the sight of it. Then I quickly glanced around, to see if anybody had noticed and was ready to call me out as a fraud. Good, nobody saw me (as far as I know).
Down the table I heard a debate going on about wasabi. Ding! Lightbulb! That must be wasabi. Ok, mystery solved.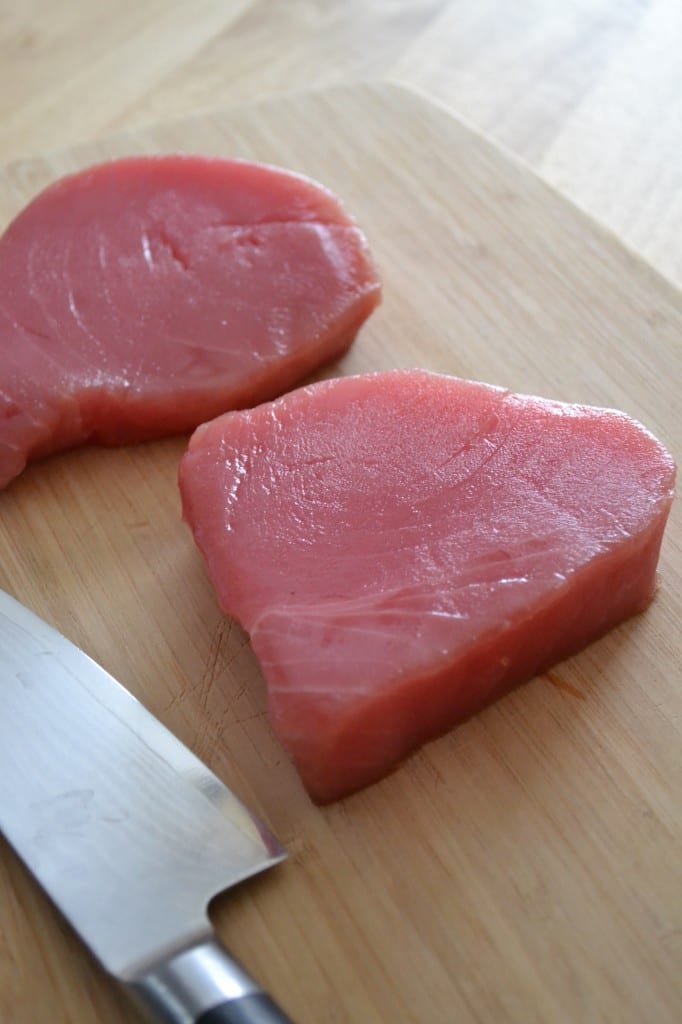 Out of the corner of my eye I saw an older co-worker next to me going to town. He was sticking that chopstick into the wasabi and then swirling it around in the soy sauce.
Hmmm…I don't get it. There is no way that is what you are supposed to do with that stuff.
I felt ashamed of my trepidation. So I did what came natural. I took a chunk of the wasabi and slathered it all over the entire top of the innocent little California Roll.
I then dipped the edge of the roll into the soy sauce. Next stop my belly!!! Yum, yum, yum! My fear began to dissipate and instead, I began to feel proud that I was trying something new…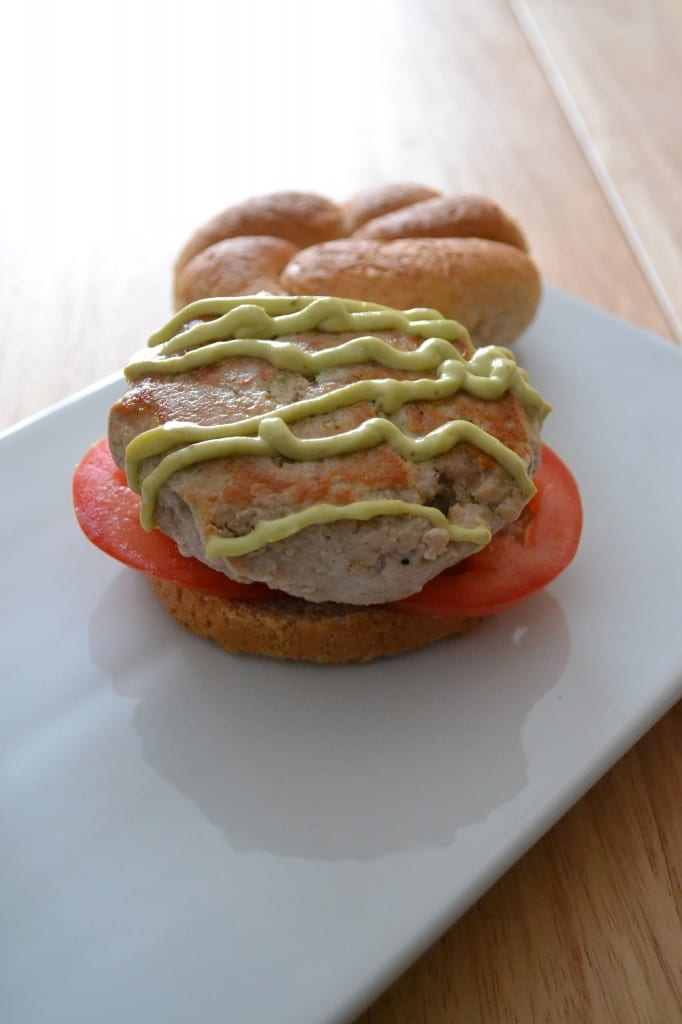 HOLY LORD!!!!
Call a paramedic! No, forget it call a fire truck! My mouth, throat and sinuses must literally have fire shooting through them!!!
Water was streaming out of my eyes. I could feel my face was getting redder and redder. I looked down at my plate stifling a cough, and praying nobody had seen what I just did.
I kept my head down, and eventually the pain went away.
Three positives from that day: one, I now know to respect wasabi, two, that old man was not wrong and it is impolite to judge somebody based upon their age, and three, I fooled everybody into thinking I knew what I was doing when in reality I had not a clue…
But, no one was any the wiser…until now…oops.
Ingredients for Wasabi Avocado Mayo
½ an Avocado
Juice for ½ a Lime
¼ Cup Mayonnaise
2 Teaspoons of Wasabi Paste
Salt and Pepper
Ingredients for Two Burgers
2, 8oz Pieces of Yellowfin Tuna
1 Tablespoon of Sesame Oil
½ Teaspoon of Salt
¼ Teaspoon of Pepper
¼ Teaspoon of Garlic Powder
Juice from ½ a Lime
2 Tablespoons of Olive Oil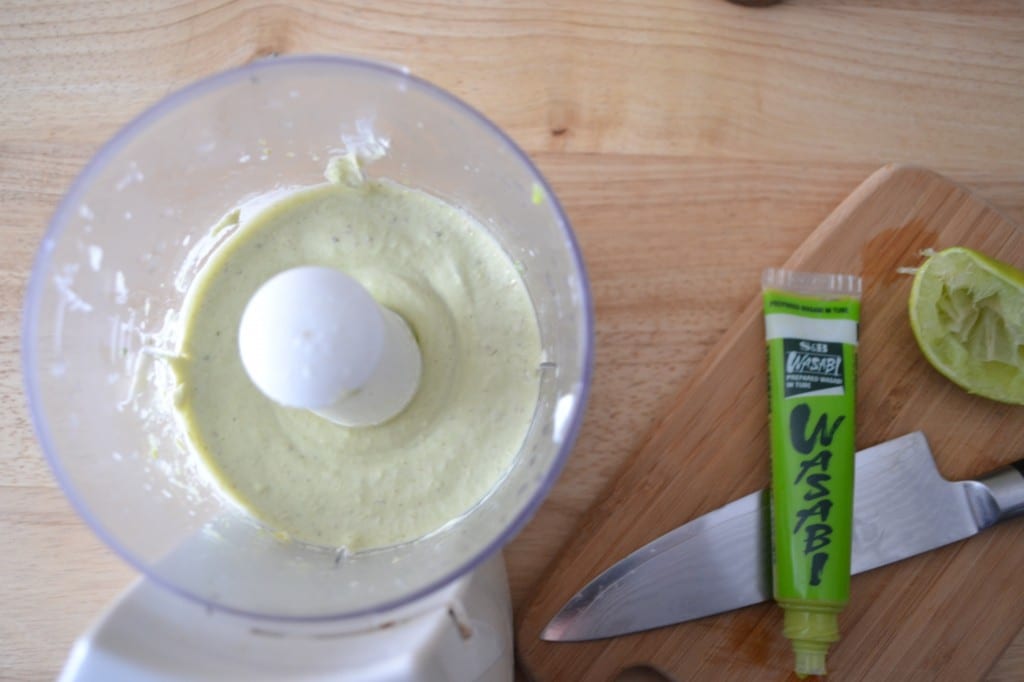 First make the mayo: Add the avocado, lime juice, mayo, wasabi paste, salt, and pepper to a food processor. Process until smooth and a light green color.

Next make the burgers: Slice the tuna steaks into small cubes.

Add the cubes to a food processor along with the sesame oil, salt, pepper, lime juice, and garlic powder. Pulse the cubes on low until they reach a ground consistency. NOTE: Once the lime juice is added, you need to act quickly otherwise the acidity will start to "cook" the tuna and turn it a whitish color.

Remove the tuna from the food processor and place it into a bowl. Divide the ground tuna in half and form two large patties.

Heat the olive oil in a large skillet over high heat. Add the tuna burgers. Cook each side for 1-2 minutes if you like a medium rare tuna steak.
Cook the burgers longer if you like them well done or cooked all the way through.

Assemble the yellowfin tuna burgers with whatever toppings you desire and top with either a dollop of the wasabi avocado mayo if you like to live dangerously…

Or, just a drizzle if you are more on the cautious side.