I was reading this post by A Cozy Kitchen and it got me thinking about what I would want if I could get my way all the time in life.
First off, I would get to work on making one of those shower/bathroom set-ups from the Jetson's. You know what I'm talking about. You step on a conveyor belt all groggy. The machine then strips you down, bathes you, dries you off, brushes your teeth, does your hair and makeup, picks out a sweet futuristic outfit for you and dresses you.
Then at the end of the conveyor belt the machine hands you a cup of coffee! You come out the other end in five minutes ready for life!
I would also make it so you could eat copious amounts of bacon and pork related products and not gain an ounce of weight or have a cholesterol problem. In fact, I am pretty sure I would just go ahead and make the pig itself a part of the vegetable food group.
Initiative three: let's just go ahead and add cheese and wine to the vegetable food group as well.
I would also like to know what weird voo-doo Tom Cruise is practicing besides Scientology, because seriously, the man does not age! Tom, bottle it up or start a cult or something (if you haven't already), because you could make even more millions!
I feel really good getting a lot of these things out there. In fact, looking over what I just stated, I think I have a pretty good platform to run for President. I mean, what I have stated isn't crazier than what these hopefuls have been saying, right?
Of course I would also promise to alleviate the debt, lower gas prices, mansions on moon colonies for all, etc. etc.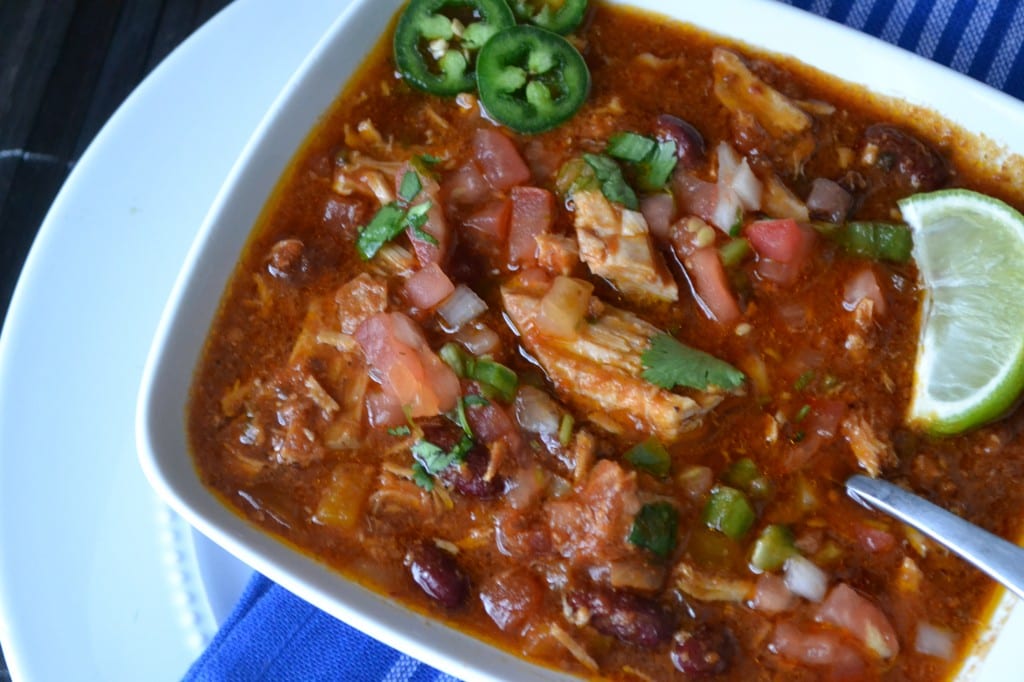 Stefanie for prez in 2012: There will liberty, justice, and lots of Mexican pork stew for all!!!
Ingredients
1 ½ Boneless Pork Loin Roast
½ Teaspoon of Salt
½ Teaspoon of Pepper
1 Tablespoon of Olive Oil
15oz. Can of Diced Tomatoes
2 Cups of Canned Crushed Tomatoes
2 Tablespoons of Tomato Paste
1 Teaspoon of Adobo Sauce (The liquid from a can of chipotle peppers.)
1/2 Cup of Tequila
The Juice of Half a Lime
8oz. Chorizo
1 Can Kidney Beans, drained and rinsed
½ Red Onion, diced
1OrangeBell Pepper, diced
2 Jalapenos, seeded and diced
2 Garlic Cloves, grated
½ Teaspoon of Salt
¼ Teaspoon of Pepper
¼ Teaspoon of Cayenne Pepper
½ Teaspoon of Crushed Red Pepper Flakes
¼ Teaspoon of Onion Powder
½ Teaspoon of Cumin
½ Teaspoon of Coriander
2 Tablespoons of Fresh Cilantro, chopped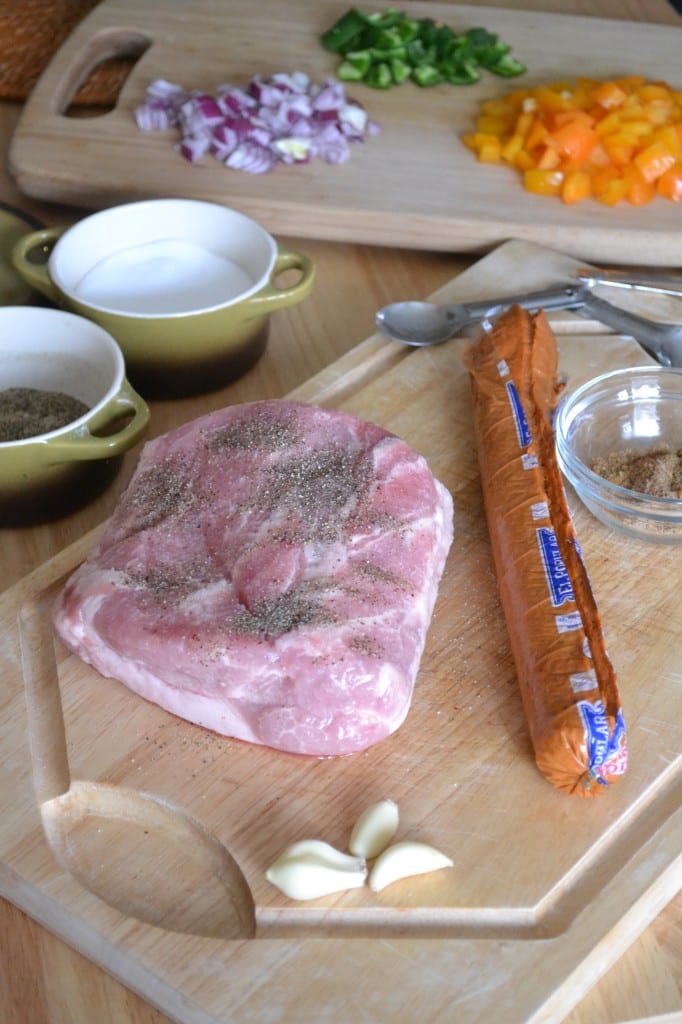 Yes, the list of ingredients seems long. But the glory of this recipe is that all you do is maybe twenty minutes of prep work and then let the slow cooker take care of the rest!
Season the pork loin with the salt and pepper. Heat the olive oil in a skillet over high heat. Add the pork loin, fattiest side down first. Sear the loin for five minutes on each side.
My particular piece of pork had a lot of fat and skin still remaining on one side, so I seared it a bit longer.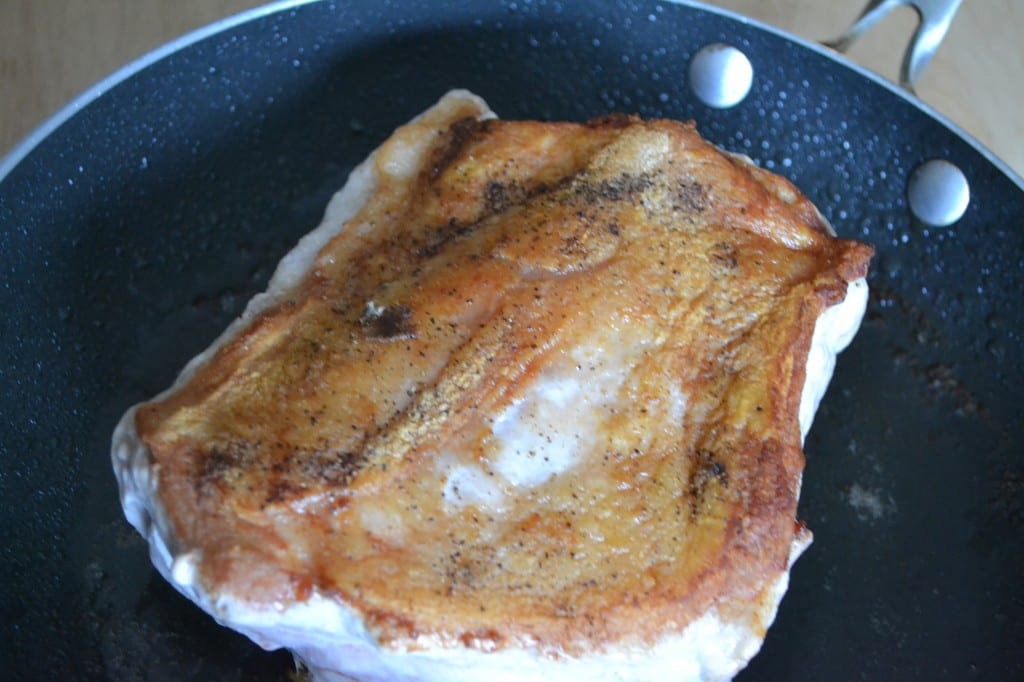 Add the diced tomatoes, crushed tomatoes, tomato paste, and chipotle in adobo sauce to the crock pot. Program the crock pot to low and set the timer for ten hours. Let the tomato base heat slightly before adding in the chorizo, vegetables, and the secret ingredient….TEQUILA!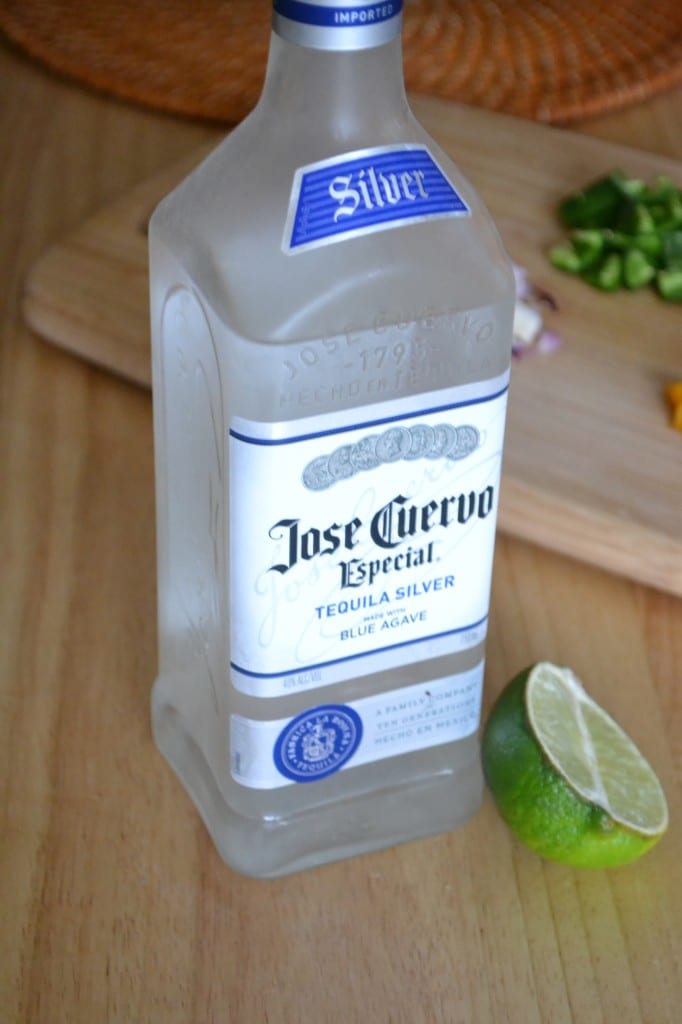 Add the tequila, lime juice, garlic, and all the dry seasonings to the crock pot. Stir to evenly distribute all the seasonings. Then add in the kidney beans and chorizo. Break apart the chorizo using a rubber spatula.
You don't have to break it down completely because as the chorizo cooks it will basically melt into the soup.
Drop in all the veggies. Stir the stew then add the pork loin. Cover and cook.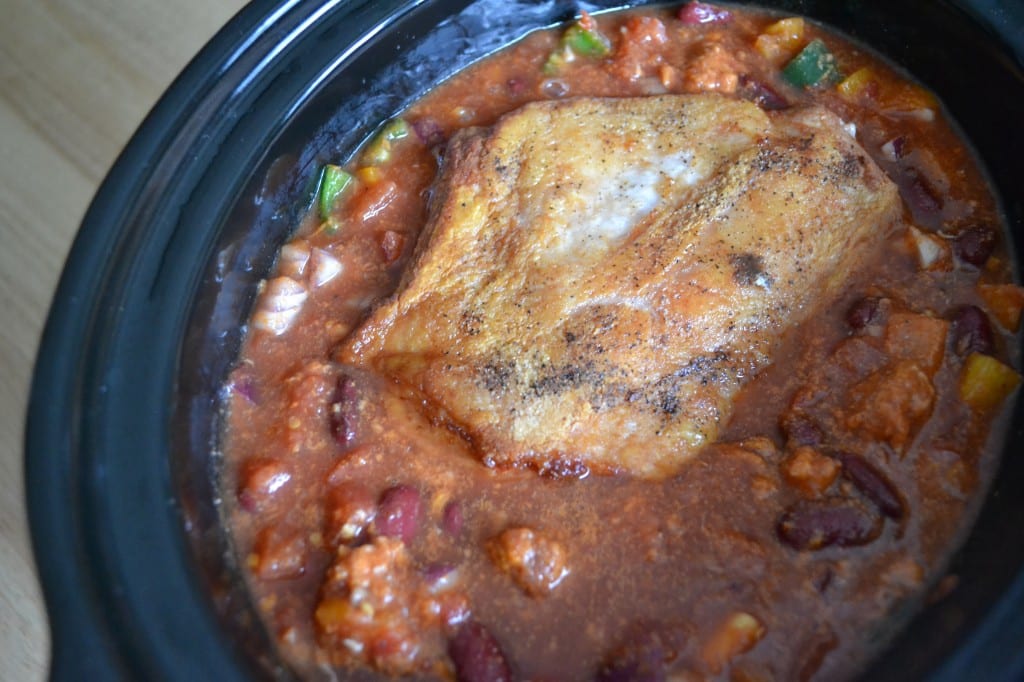 After eight hours, remove the pork loin and place it in a dish. Using two forks shred the pork loin and remove any fat. Then place the shredded pork back into the pot and cook for the remaining two hours.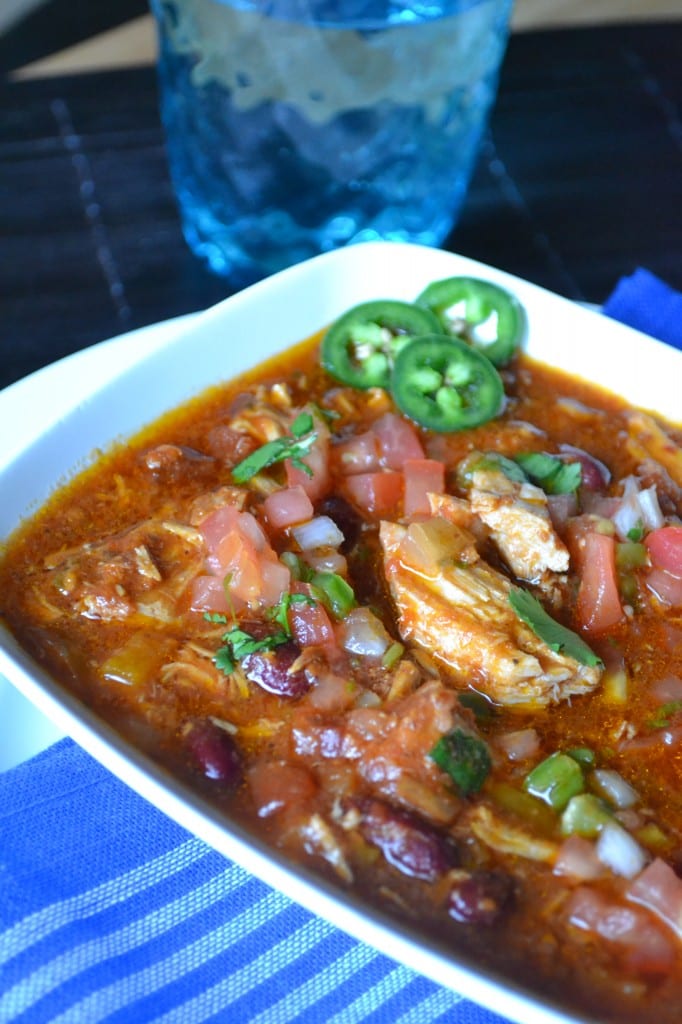 At the last second stir in the fresh cilantro. Let the stew cool slightly for about ten minutes before serving. Top with pico de gallo, fresh cilantro, and some freshly sliced jalapenos.

This is my second soup entry in SoupaPalooza. If you are interested come join SoupaPalooza at TidyMom and Dine and Dish sponsored by KitchenAid, Red Star Yeast and Le Creuset. If I can win something in SoupaPalooza, then for sure it is on to the White House! ; )