I wish I could sit around and make pasta by hand all day. Truly!
My dream job would be a combination of a pasta maker and a dairy farmer. Me, my husband, our dog Weezer, and my goats, sheep, cows, and chickens all alone in the middle of Wisconsin. Sigh, one day!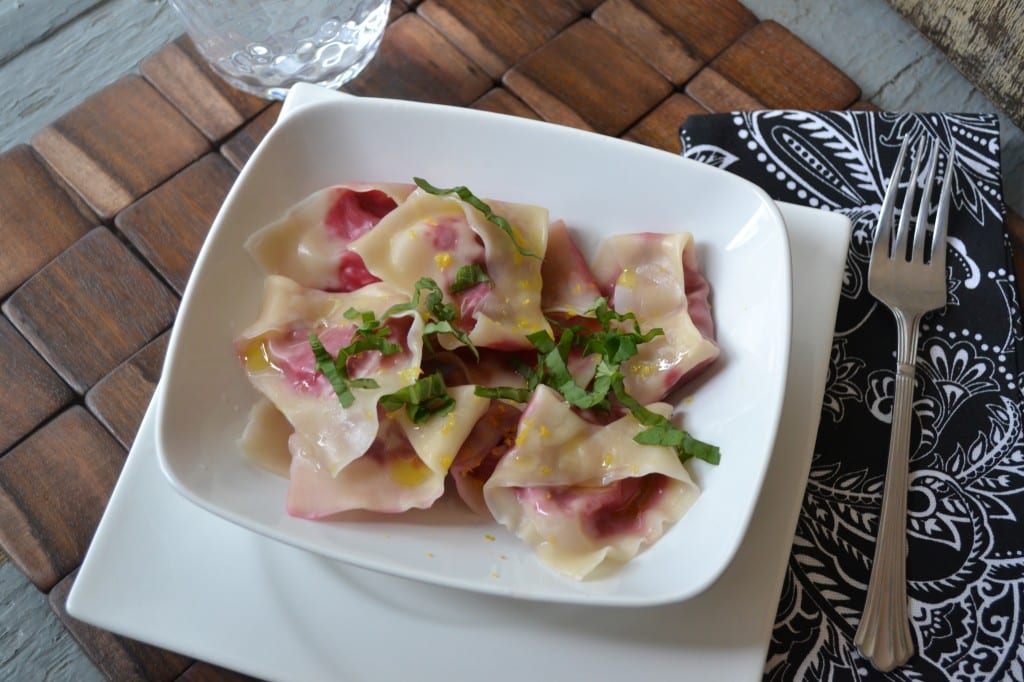 But, number one, I do not have the handy dandy pasta attachment on my Kitchen Aid mixer. Cough, cough! Husband! If you are reading this… cough, cough…. My birthday is next Friday. Hint, cough! Hint!
Eh-hem, excuse me.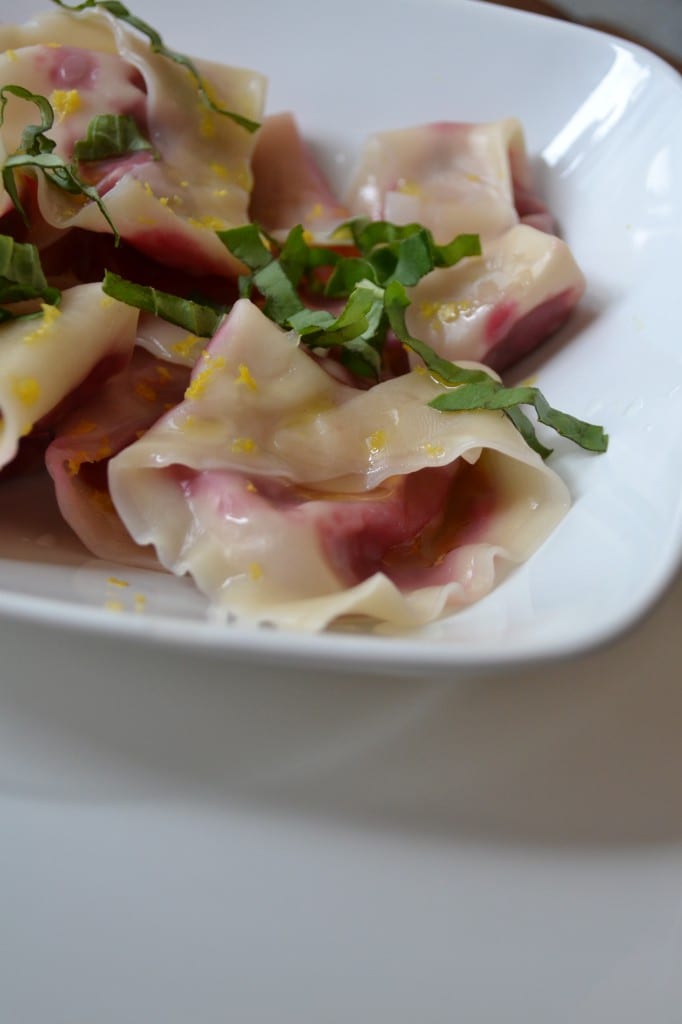 And number two, I don't have time to make the dough, let it rest, and roll it out by hand. I wish I did, I swear.
So, in a pinch, I admit to using wonton wrappers! Yeah, yeah, yeah. I know I am not a pasta purist…at least during the weeknights. On the weekend I would gladly make my own pasta dough a la Paula from bell'alimento. (Seriously, this girl rocks! Check it out!)
But for tonight, I am taking the easy way out.
Ingredients for the Ravioli (Makes about 24 ravioli)
2 Raw Beets
1 Tablespoon of Olive Oil
A Dash of Salt and Pepper
8 oz. Goat Cheese
3 Tablespoons of Fresh Grated Horseradish Root
24 Wonton Wrappers
Preheat the oven to 350 degrees. Cut the stems and roots off of the beets off. Give them a good scrub under cold running water. Cut each beet in half. Place cut side up on a baking sheet lined with aluminum foil. Drizzle with olive oil and season with salt and pepper. Turn the beets cut side down and roast them in the oven for thirty minutes.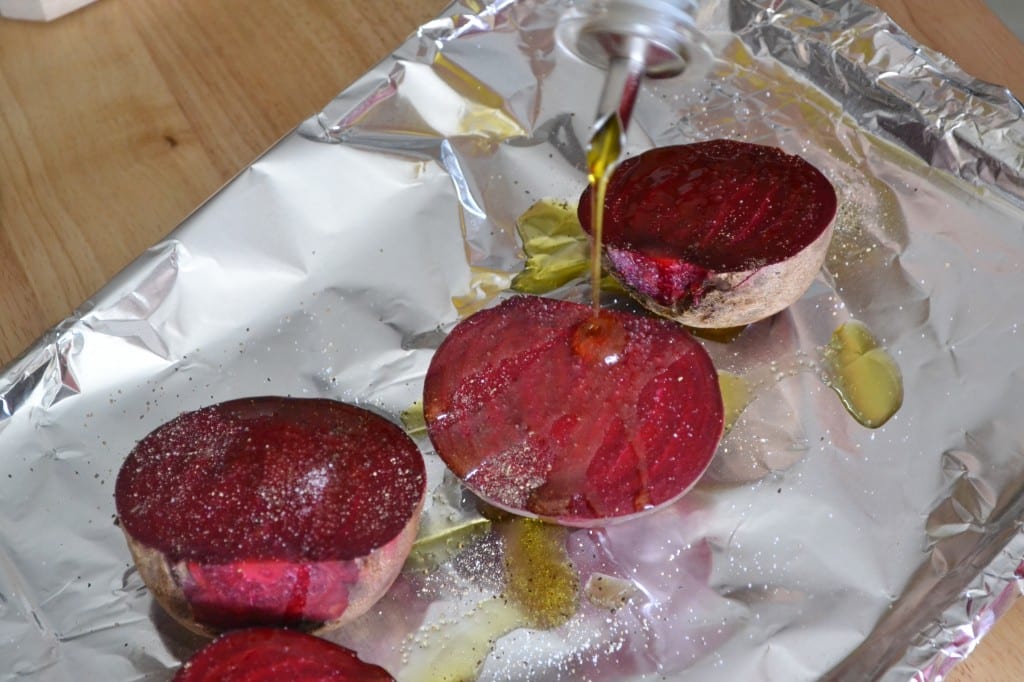 When the beets are done roasting let them cool while you get to work on the rest of the filling. Place the 8 oz. of goat cheese in a large bowl. Trim the outer layer off the horseradish root. Grate about three tablespoons of horseradish into the bowl with the goat cheese.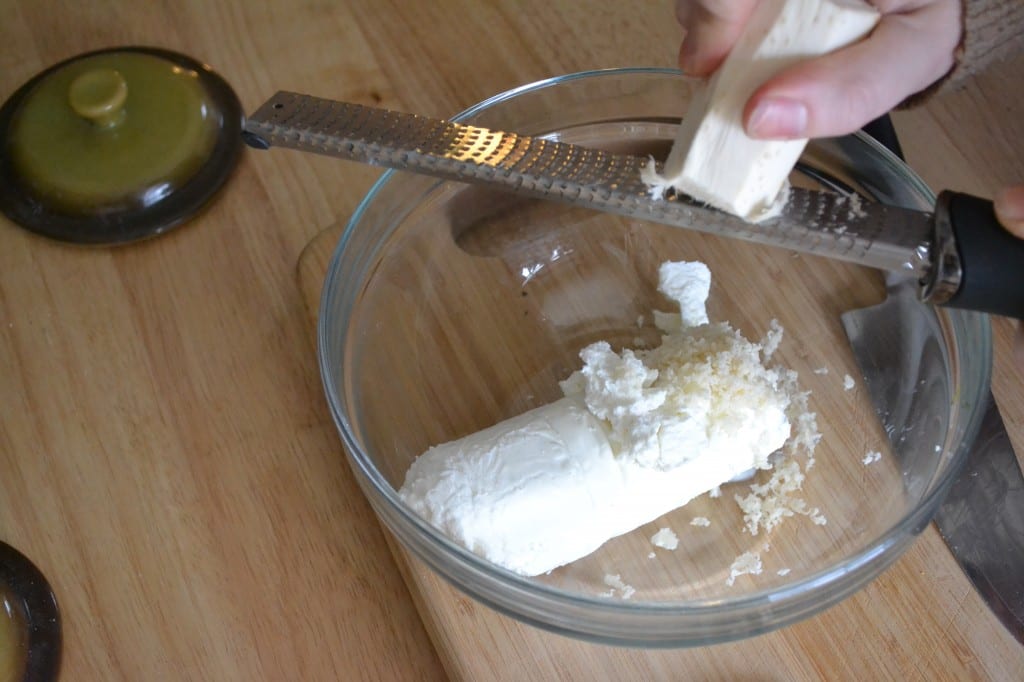 After the beets have cooled, you should be able to easily peel the skin off of them. Add the peeled beets to a bowl and give them a quick mash with a potato masher.
Add the semi-mashed beets to a food processor and process until the beets look as if they were grated. Add the beets to the goat cheese and horseradish.
Use a fork to mash the filling together until it is smooth, creamy, and a beautiful hot pink/purple color.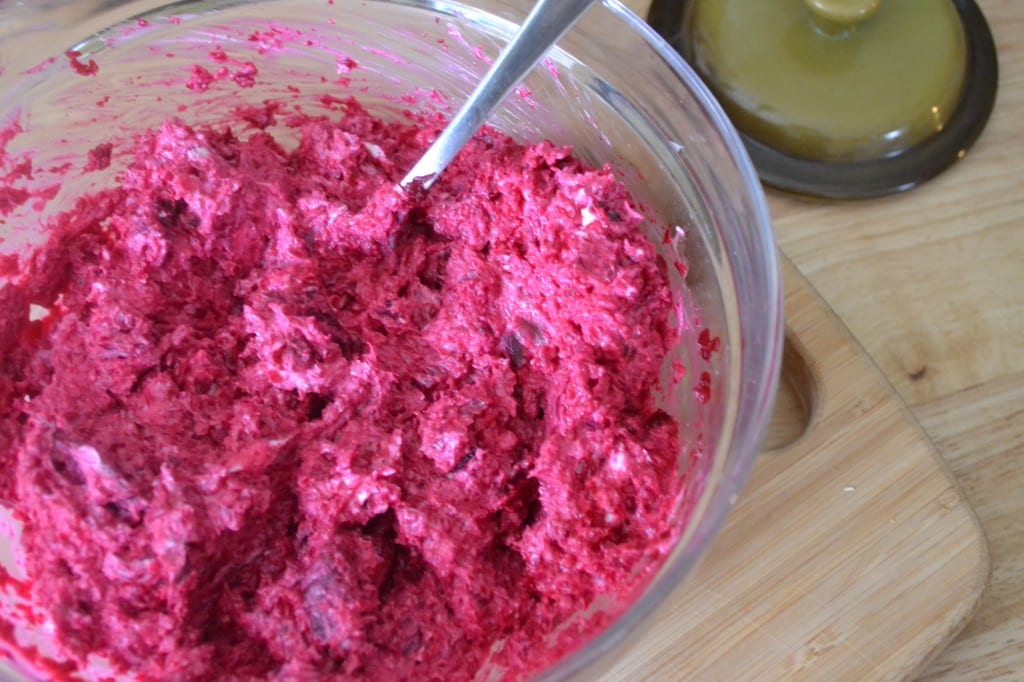 It is now time for you to transform into a pasta making machine. Take one of the won-ton wrappers and, with your finger, coat two edges of it with water. Take a teaspoon of the filling and place it near the point of the two wet sides.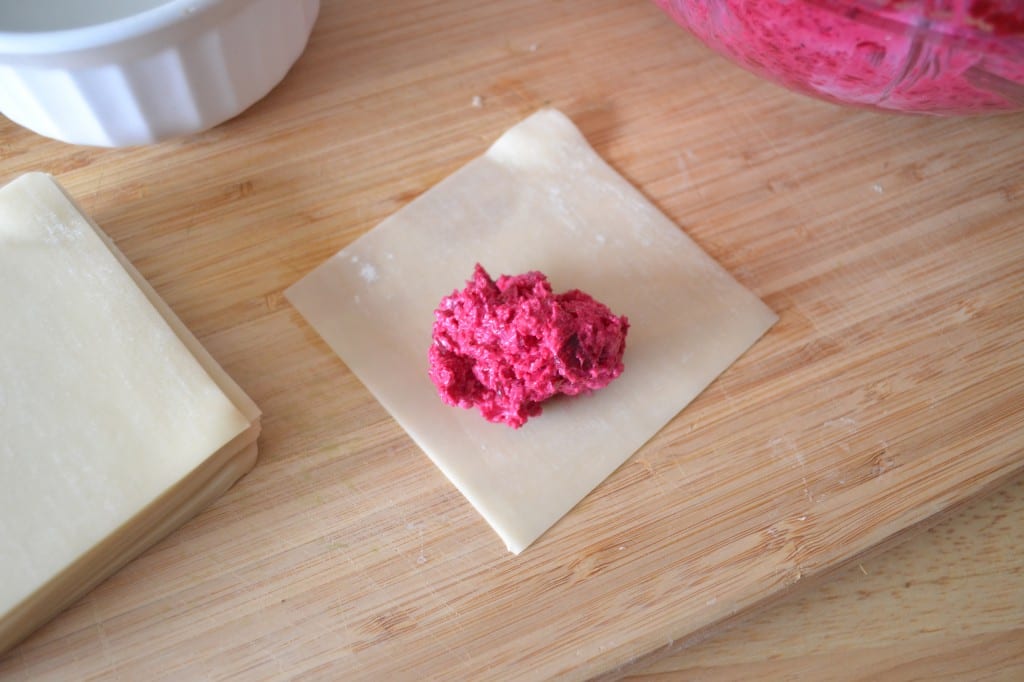 Fold the dry side over on top of the wet side. Make sure you pinch the edges tightly. You don't want any leaky ravioli.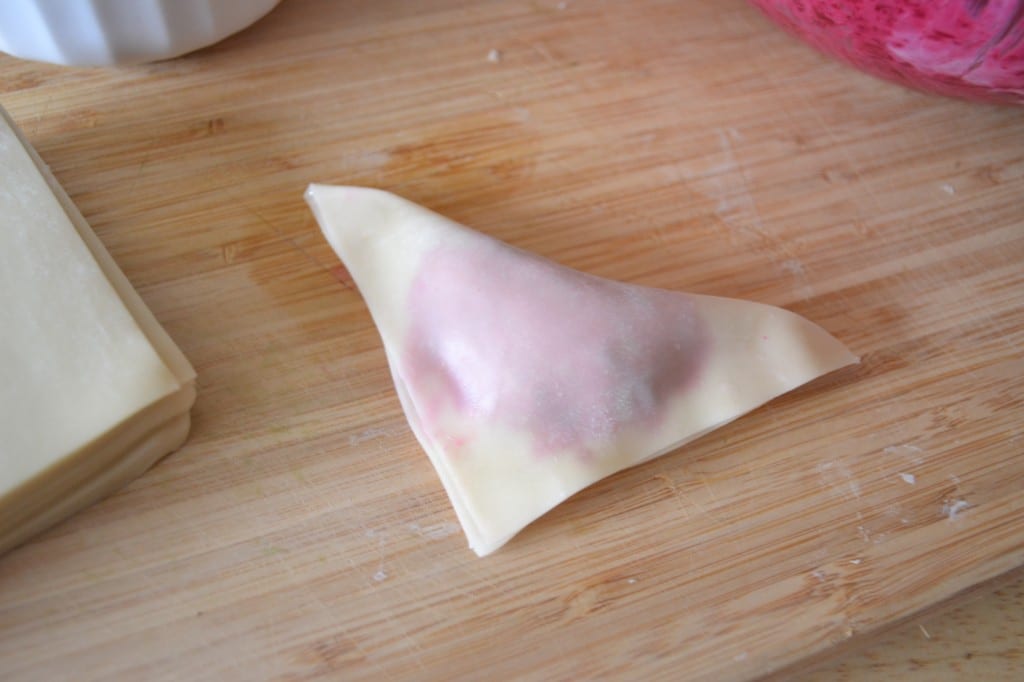 Next, fold the two sides inward and press sealed with another dab of water. Continue this for a long time. Until all ravioli have been formed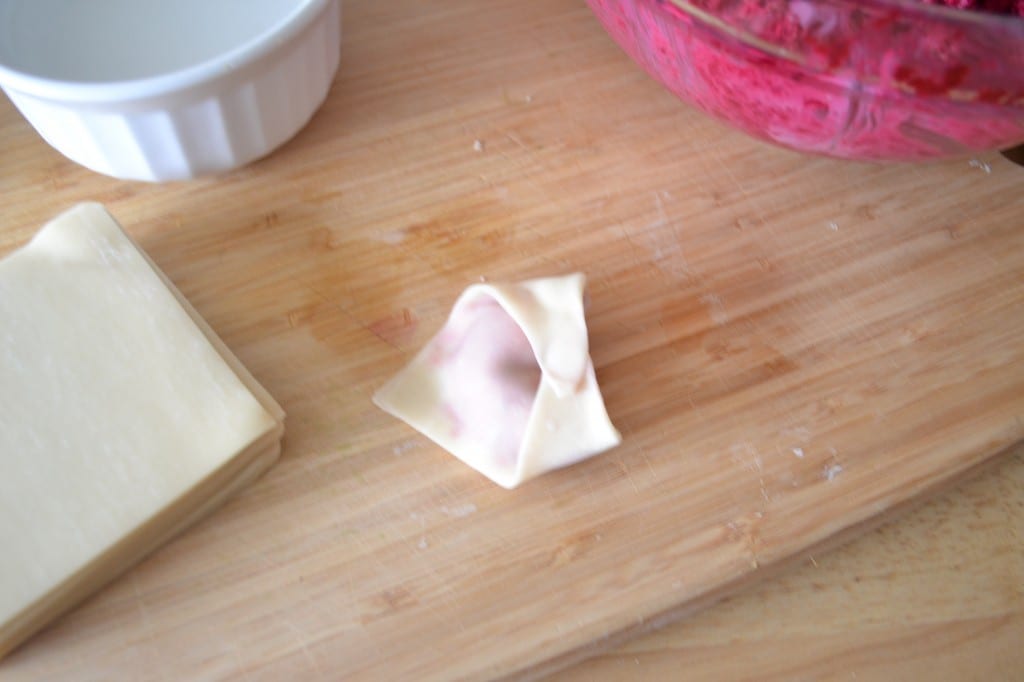 Drop the ravioli into rapidly boiling salted water. When the ravioli float to the top remove them immediately. They are done. Place them on a plate to cool.
I didn't want to make a heavy sauce for this ravioli because you would lose all the flavor from the beets and horseradish.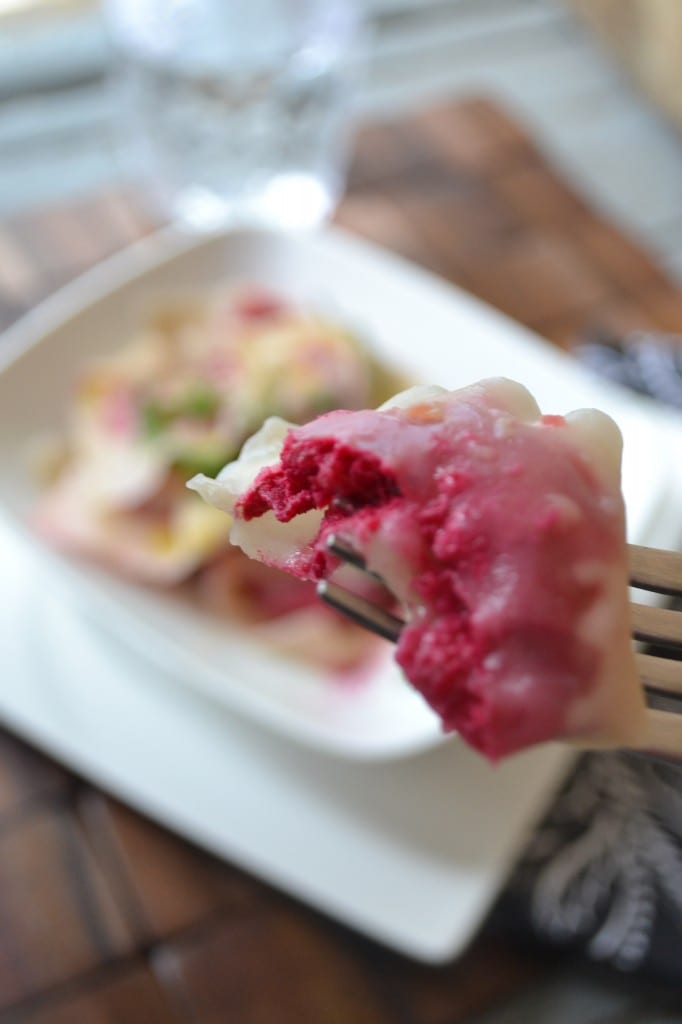 I topped the ravioli with the juice and zest of one lemon, olive oil, and a little fresh basil.
Perfecto!