When I look at these dainty little sugar cookies, all I can think is how ladylike they look. I feel like I should host a tea at noon with all my lady friends and a lot of lace and flower centerpieces.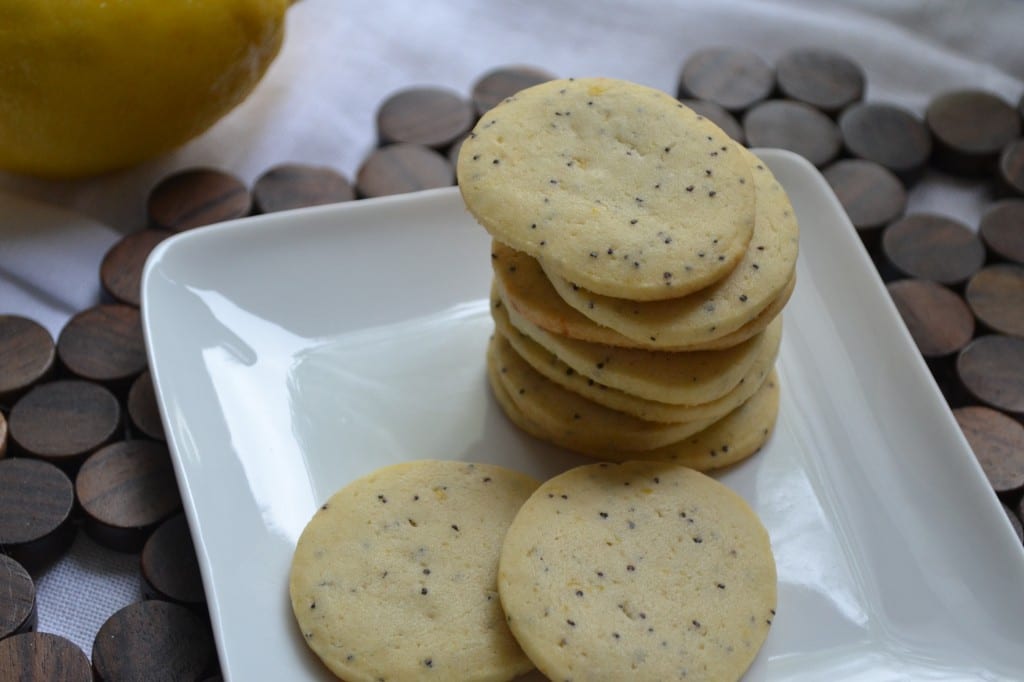 I then scarf three more cookies while talking to myself or Weezer in the kitchen in what I believe to be literally the greatest British accent ever, a la Emily Blunt.
Unfortunately, my version of a ladies tea and luncheon would not be so ladylike, because let's face it, I am not that ladylike.
Honestly, my ladies luncheon and tea would be me freaking out about cleaning and having nothing to wear. Then, after realizing I didn't even have any tea in the house, I would for sure end up pulling a Cher from Clueless and chucking a log of frozen cookie dough into the oven. Luckily, I happen to have at least two batches of this cookie dough on deck in my freezer at all times. Hopefully, I would remember to slice it before tossing it in the oven at least.
Ingredients (Makes about 3 Dozen Cookies)
2 Cups All-Purpose Flour
Pinch of Salt
1 Cup Unsalted Butter, softened
¾ Cup Powdered Sugar
1 Large Egg
1 Large Egg Yolk
1 Teaspoon Vanilla Extract
2 Teaspoons Lemon Zest
1 Tablespoon Poppy Seeds
In a medium bowl, whisk together flour and salt. Set Aside.
In the bowl of an electric stand mixer fitted with a paddle attachment, beat together the butter and sugar on medium speed until soft and creamy, about two minutes. Add egg, egg yolk, and vanilla and beat until well blended, another two minutes. Stop the mixer to scrape down the bowl as necessary.
Add the flour mixture, lemon zest, and poppy seeds all at once to the egg mixture and beat on low until just incorporated. Stop the mixer and remove the bowl and finish incorporating the ingredients with a spatula.
Divide the dough in half and place each half on a sheet of wax paper. Press each half into a log about an inch in diameter. Roll into plastic wrap and chill in the fridge for at least three hours, although overnight is best. I even store the dough in the freezer for up to three weeks. You never know when you might get a cookie craving or have surprise visitors.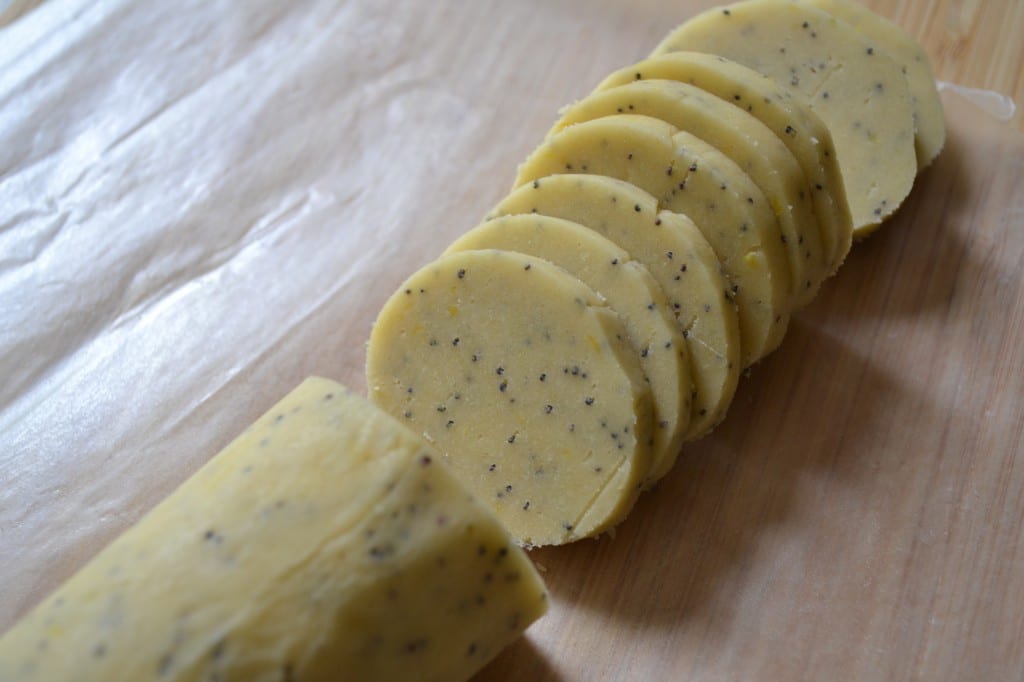 When you are ready to bake, preheat the oven to 350 degrees. Line two baking sheets with parchment paper. Remove the dough from the fridge or freezer. (If frozen, let the dough thaw out a bit in the refrigerator for a few hours).  Unwrap the dough and cut into 1/3 inch thick, round slices. Spread the cookies out on the baking sheets, about an inch apart.
Bake for twelve minutes for a softer cookie and up to fifteen minutes for a crispier edge on the cookies. Remove from the oven and let the cookies cool on the baking sheet for ten minutes. Finally, move them to a wire rack to cool completely.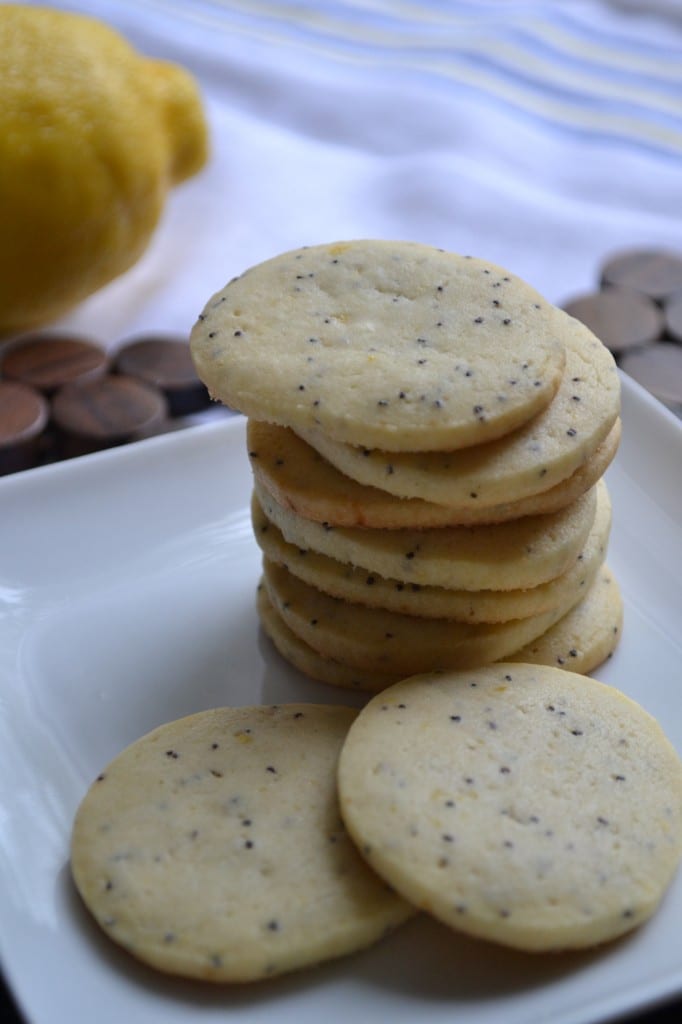 Hopefully you will have a classier experience with these cookies than me. Li-truh-ly.
Related posts: