Sometimes I think I am stuck in a Berenstain Bears book. For those of you who are not familiar with the Berenstain Bears books, they were stories about a family of, believe it or not, bears. There was always some moral that brother and sister bear had to learn by the end of the book.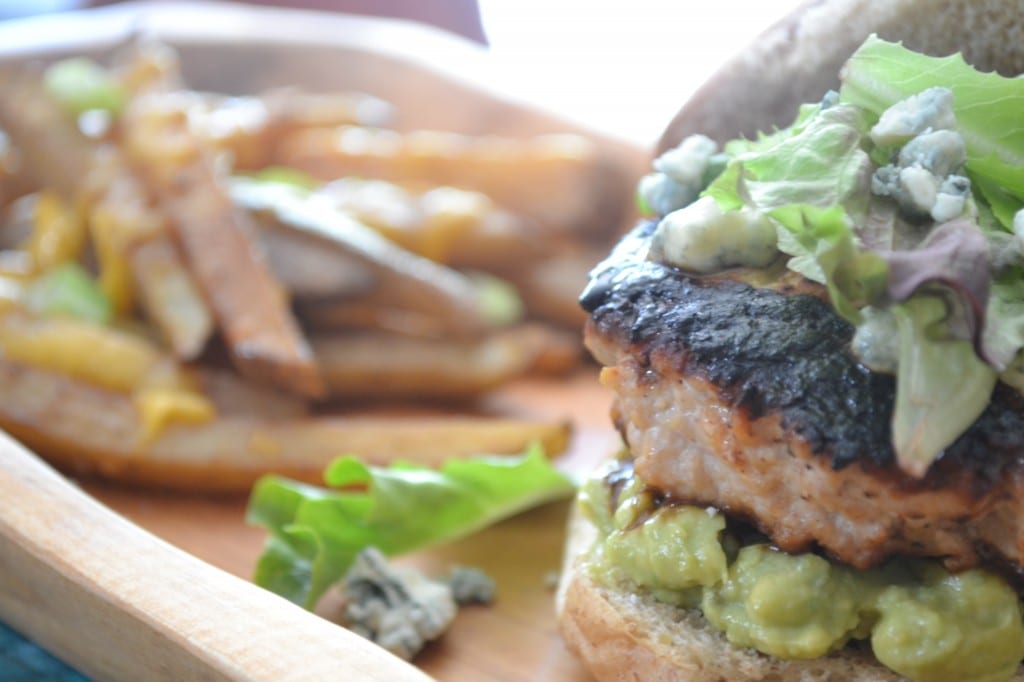 I feel like the title related to the Berenstain Bear's book I am currently stuck in would be "The Berenstain Bears and the Slow Realization That They Aren't 21 Anymore."
The crazy thing is that for some reason, I (along with my Mister Berenstain Bear) have been unable to truly grasp the moral related to my tale.
I have grasped the fact that I need to work out more than I used to in order to stay in shape at my age.
I have grasped the fact that I need to be in bed by ten (I don't have to be asleep but at least in bed and reading) in order to function the next day at work.
I know that I need to keep a more balanced diet. I can't eat as many red meat burgers covered in cheese as I would have back in college and expect to have a long and healthy life.
When faced with the prospect of going out on a Friday and then a Saturday night, I agree and somehow think that I will be able to bounce back and not be exhausted the next day, like I would if I was 21. You know, I know, we all know how this is going to end.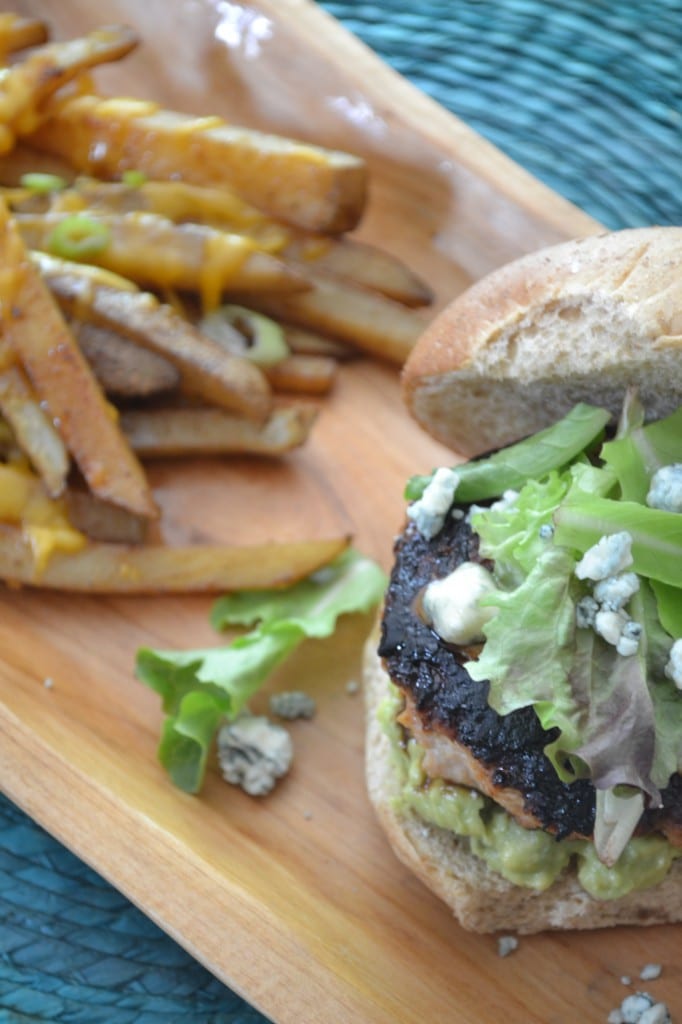 Clearly, this is where I think Papa and Mama Bear need to sit down with me and tell me I am not 21, I am 28, and if they keep having to remind me of that fact, they are going to have to kick me out of the book series because telling this story over and over again after every weekend is getting pretty old to them and the moral is lost on 6 year old kids.
Well, guess it's time to grow up a little bit more. At least I have these awesome turkey burgers to replace my beloved Bubba Burgers cooked to a perfect greasy medium covered in cheese from my college days.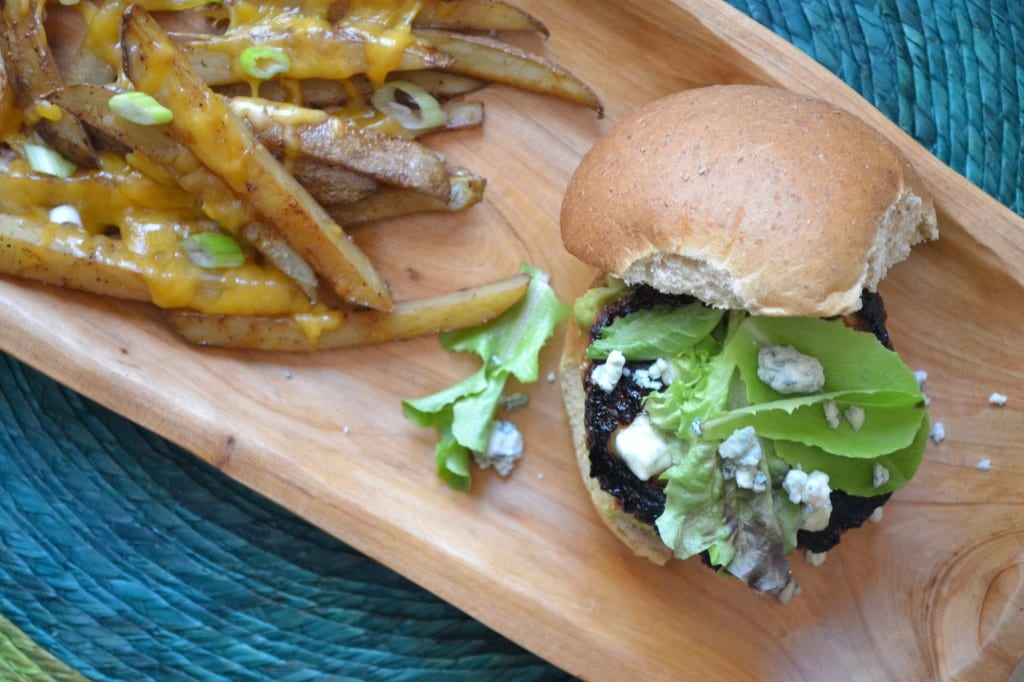 Ingredients (Makes 4 Turkey Burgers)
1 lb. Lean Ground Turkey
2 Tablespoons Chipotle (Take a small can of chipotles in adobo sauce and puree it in a food processor until smooth. Freeze and thaw for seasoning as needed.)
¼ Cup Honey
¼ Cup Fresh Squeezed Orange Juice
1 Tablespoon Orange Zest
1 Teaspoon Salt
½ Teaspoon Pepper
Combine the lean ground turkey with the chipotle, honey, orange juice, orange zest, salt and pepper in a large mixing bowl. Use your hands to evenly distribute all the seasonings and flavors throughout the ground turkey.
The meat mixture will be very wet and sticky. It is best to cook these in the pan. However, you can cook them on the grill if you like. Just be sure to put the burgers on a small square of tin foil so it does not stick to the grill.
Form the meat mixture into four medium-sized burger patties. Heat a drizzle of olive oil in a large, heavy bottomed skillet over medium heat.
Add the burgers to the hot pan and cook for six minutes on each side. The burgers will have a very dark crust on the outside. It is not burnt! That is the caramelization of the orange, honey, and chipotle.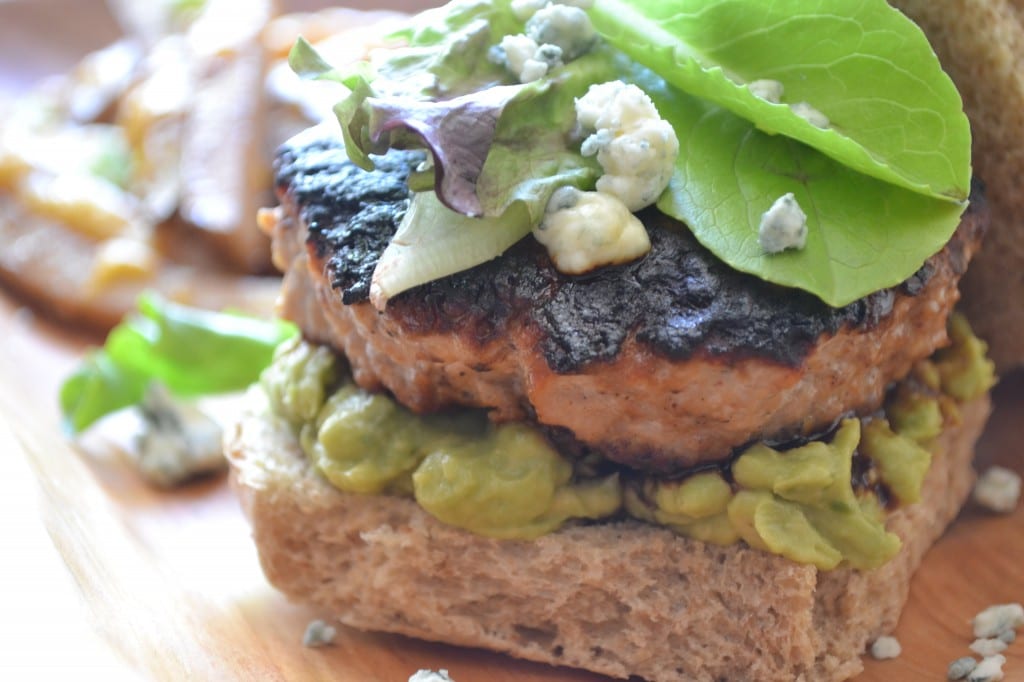 Let the burgers rest for five minutes before serving. Smash a bit of fresh avocado on a bottom bun. Place the burger on top of the avocado and then top with some blue cheese crumbles and baby greens. If you need something a little indulgent to balance out the healthiness of this burger, give these Cheddar Ale Fries a try!