Corn on the cob is such a summer staple. Most people associate big ears of corn served with the husk intact with festivals or carnivals.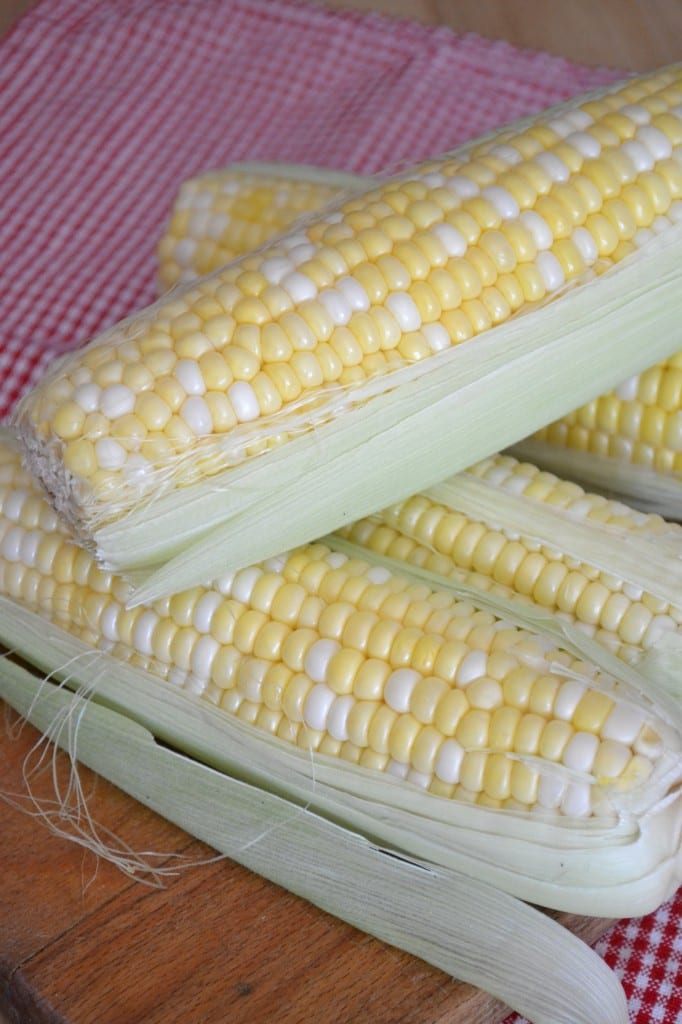 I actually think the last time I ate an ear of corn in that fashion, I was at my hometown's annual summer festival. While those summertime corn memories are all good, my favorite memories of eating ears of corn are from childhood.
My brothers and I would be out swimming in our above ground pool all day. Some of our favorite pool related activities were dumping half of the pool's water out while creating racing rapids, swimming and walking very quickly in a circle around the pool to create a strong whirlpool so we could float in circles around the pool, and just generally creating a lot of noise and commotion which echoed throughout the neighborhood.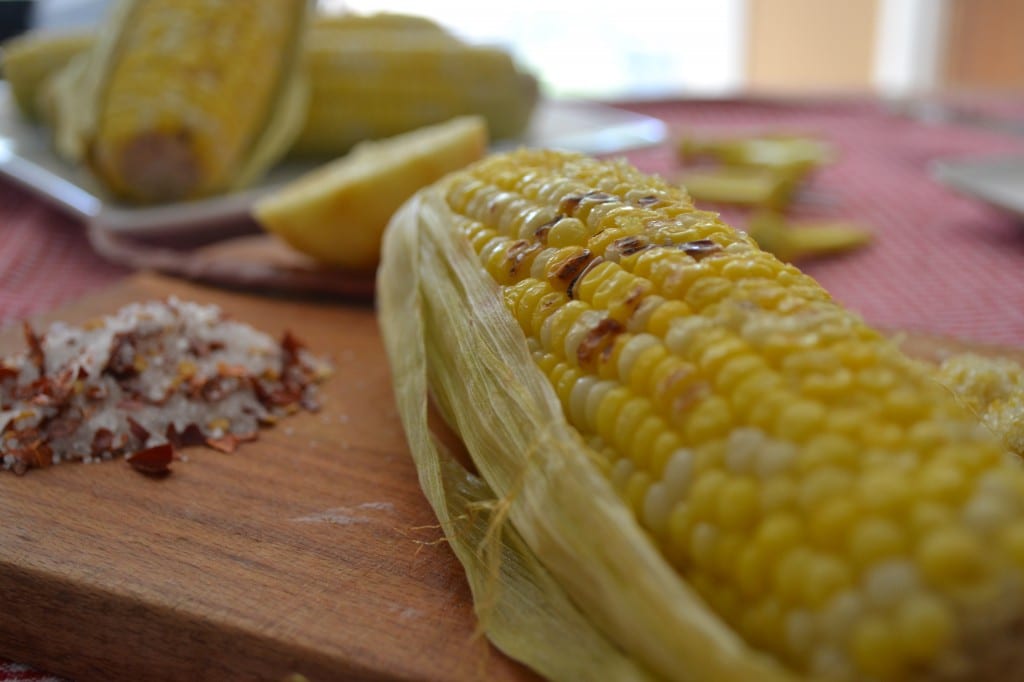 My mom said that it was when we weren't being loud that she knew we were really up to no good.
While we were creating havoc in the pool, my dad would be grilling the meat and potatoes while my mom was inside making salads and sides. She also boiled the corn, still in the husk, so that when it was on the grill it wouldn't take very long to finish cooking. After all, my mom and dad had a pack of wild pool barbarians to feed.
Once the food was ready, we rushed out of the pool. We would sit at a picnic table dripping wet and scarf down our food so we could wait fifteen minutes before going back into the pool. I remember we would stand to eat corn so the butter would drip on to the ground.
I guess that only reinforces the barbarian reference.
Corn on the cob will always remind me of my childhood. Even as an adult, when you bite into an ear of corn there is some kind of nostalgia that takes over and you don't care that it is all in your teeth and butter is dripping down your face because the summer corn is just too good to notice.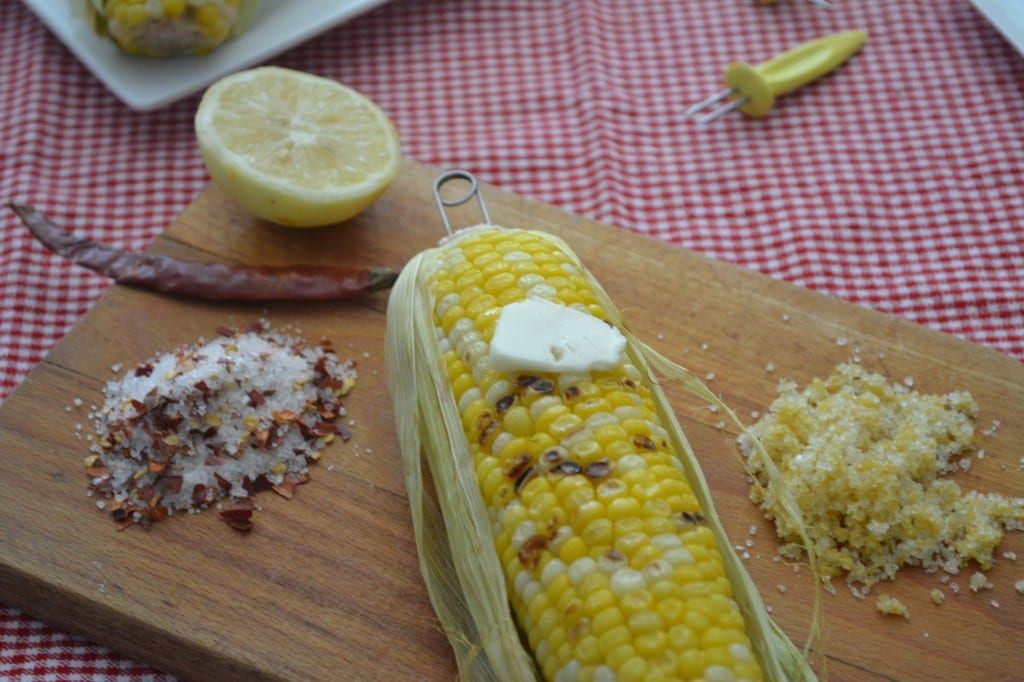 Today, I have an easy addition which won't ruin the simplicity of summer corn; flavored salt. One with a zest and one with a kick.
Ingredients
1 Tablespoon Coarse Sea Salt
Zest of 1 Lemon, about a tablespoon
Combine the finely grated lemon zest with the coarse sea salt in a small mixing bowl. Use a fork to stir the salt and zest together. Store in the refrigerator until ready to use.
A spicy alternative to the lemon salt is this red pepper sea salt.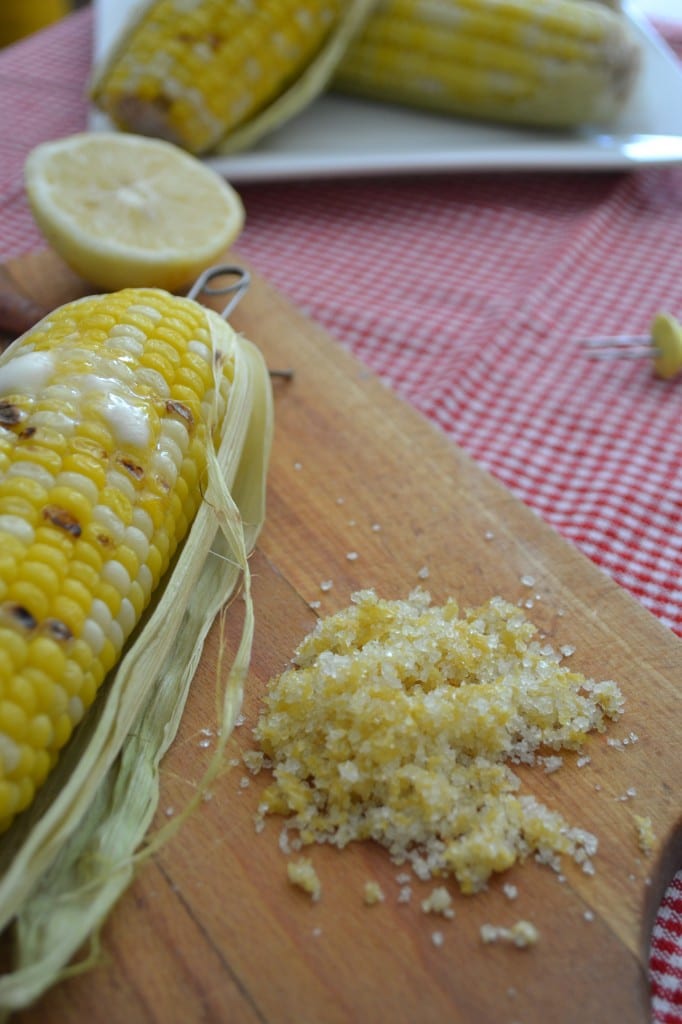 Ingredients
1 Tablespoon Coarse Sea Salt
1 Dried Pepper
Coarsely chop the dried pepper. Combine the pepper with the salt in a spice grinder and pulse until the pepper is finely ground and the salt looks a little pink.
Butter the ears of corn and then top with a little flavored salt. Happy grilling season!