Whether you are going to a party or hosting a barbecue tomorrow, I have several ideas for you. Are you in charge of an appetizer? Try this Peach & Prosciutto Bruschetta. It is really easy to grill and is great at room temperature.

 Another good choice for an easy appetizer that always goes over great is salsa. Try either this Roasted Red Salsa or this Roasted Tomatillo Salsa.
As far as an entree to bring to a party, I wouldn't recomend bringing burgers, because you might step on the host or hostess' grilling toes. Try bringing a salad like this Simple Summer Pasta Salad.
 Another great salad to bring is this Light Kale Caesar Salad. With big grilled croutons, it is a welcomed alternative to the usual potato salad that always shows up at barbecues.

Corn on the cob is a staple at any barbecue in my family. So try bringing a flavored salt to top the corn, like this Lemon Sea Salt. It is really easy and gives a classic a new twist. Your guests and fellow party-goers won't know what hit them!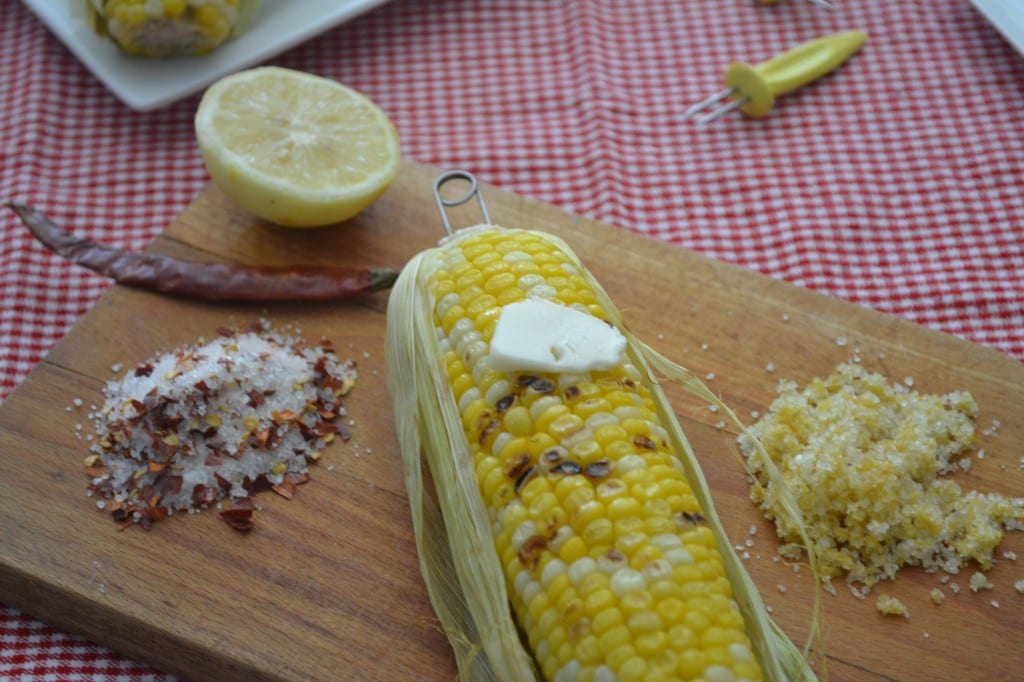 When it comes to cooking entrees for a party, in my opinion, the easier the better! The less time you spend on the grill means the more time you can spend socializing with your guests. Burgers are quick and flexible as far as toppings are concerned. Try these Grilled Tomatillo Burgers or for the non-beef lovers, try these Buffalo Turkey Burgers.
A good piece of steak is always a show stopper, in my opinion. So, my go-to lately has been grilled flank steak. Try this Grilled Mole Rubbed Flank Steak. It is great over greens, wrapped in warm tortillas, or even just standing alone.

A good dessert to bring that travels well is cookies. My favorite that I have made so far are these Brown Butter Chocolate Chip Cookies. You can't go wrong with chocolate chip cookies. If you are having people over, pull out all the stops and make these Boozy Dreamsicles. They are great without booze too!

Every party needs a signature drink! Try this refreshing Emerald Palmer or this fruity Black & Blue Ginger Cocktail. As far as a large scale beverage to serve to a party, you can't go wrong with Sangria.

No matter what you do tomorrow, have fun, be safe, and make sure to eat some great food!