Which of these treats, or let's say vices, would you rather indulge in at the end of a long work week?
A cold, strong beer?
Something covered in gooey cheese?
Crispy crunchy French fries?
Hmmm… What if I told you I could give you all three-in-one in something I like to call, "The Triumvirate of Awesomeness?"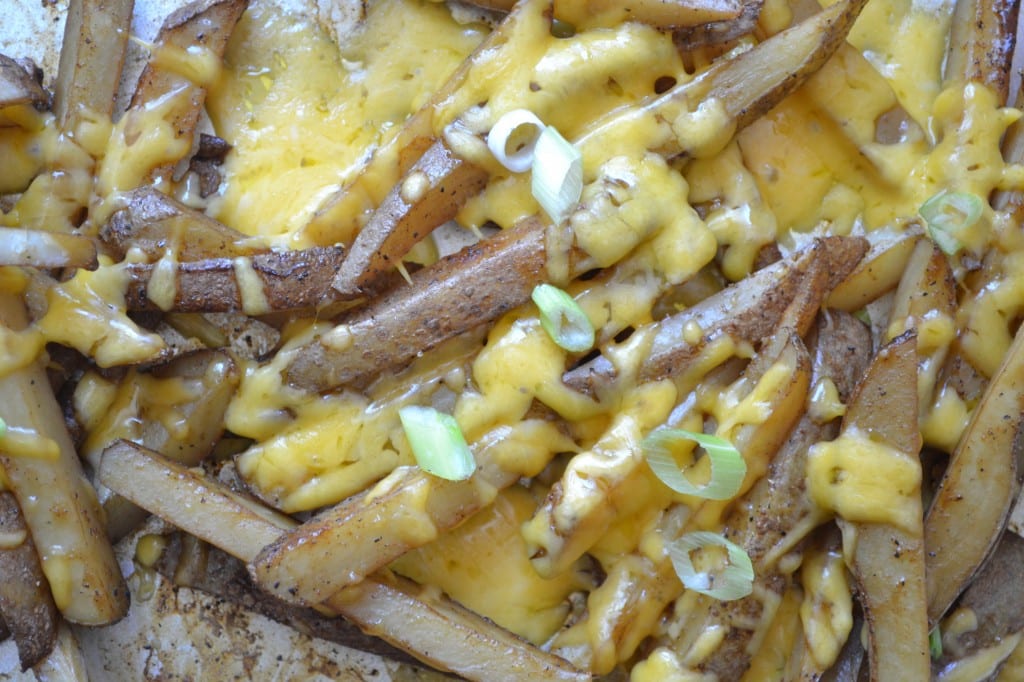 I thought you would side with me and the triumvirate on this one.
I will keep my spiel short today. After all, there are cheddar ale fries on the table here!
Ingredients (Serves Two to Three)
2 Tablespoons Corn Starch
1 Tablespoon Paprika
1 Teaspoon Salt
½ Teaspoon Pepper
2 Large Russet Potatoes
3 Tablespoons Lager/Ale (I used Nut Brown Ale, but Guinness would work too.)
1 Tablespoon Olive Oil
½ Cup Shredded Sharp Cheddar Cheese
1 Tablespoon Chopped Green Onions
Preheat the oven to 425 degrees F. Line a large baking sheet with parchment paper and spray with nonstick cooking spray.
Combine corn starch, paprika, salt, and pepper in a small mixing bowl. Whisk to evenly combine. Set aside for later.
Clean potatoes under cold running water, removing all dirt and grit. Leave the skin on the potatoes. Cut potatoes into ¼ inch wide square fry-like strips.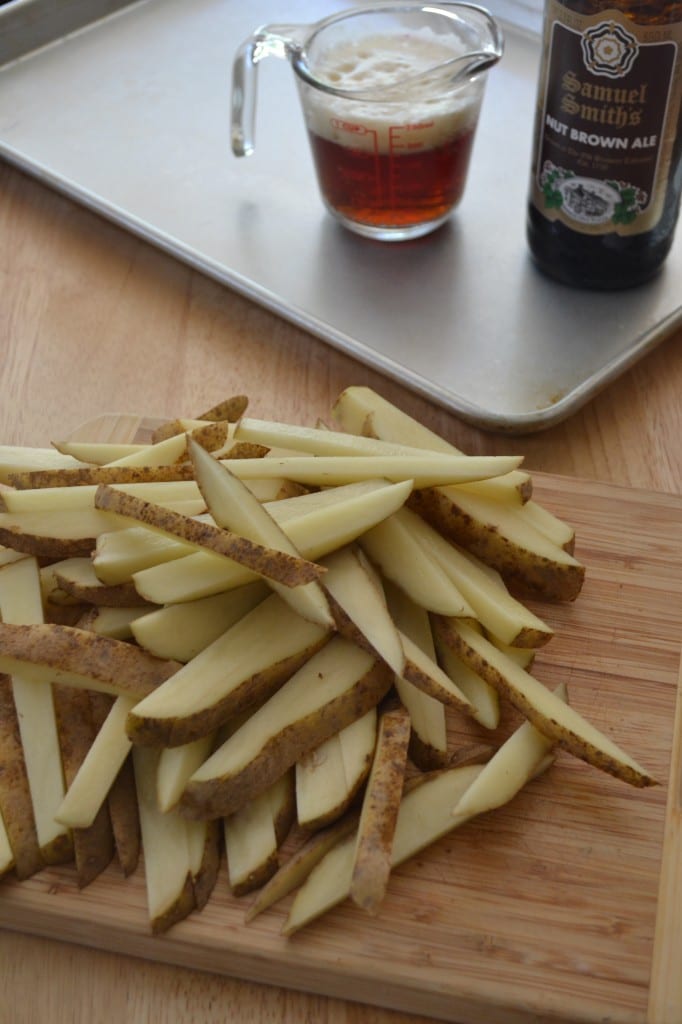 Toss the potatoes together with the beer and olive oil in a large bowl. Empty all the contents of the bowl onto the parchment-lined baking sheet. Dust the potatoes with the corn starch mixture. Toss together to make sure every fry is coated in the beer and a little bit of the seasonings. Spread the potatoes out in one even layer.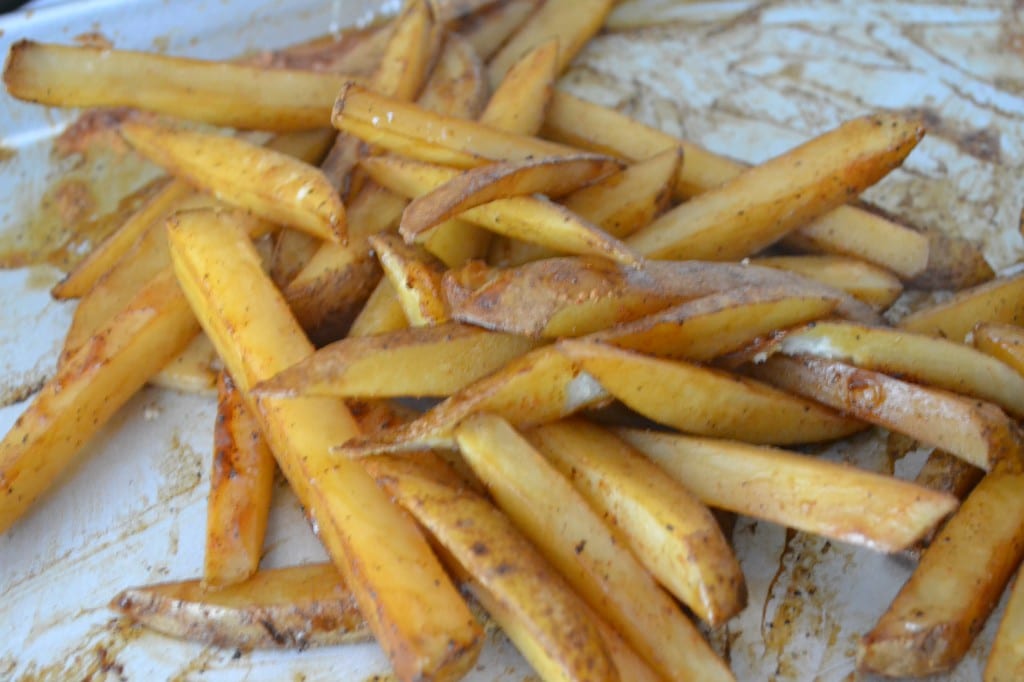 Bake the potatoes in the oven for forty minutes, removing from the oven two or three times to toss the potatoes as they cook. Bake potatoes until they are crisp and golden. Remove from the oven when they reach the desired crispness and top with shredded cheese. Return the fries to the oven for an additional two to three minutes until the cheese melts.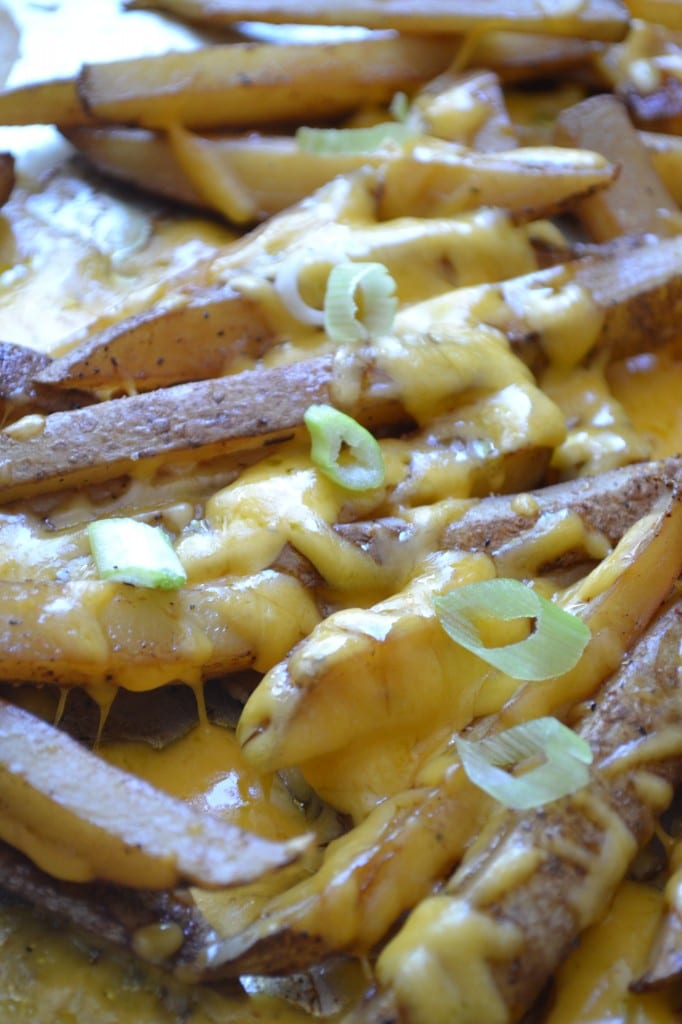 Remove fries from baking sheet and place on a plate or platter, top with chopped green onions, and serve.