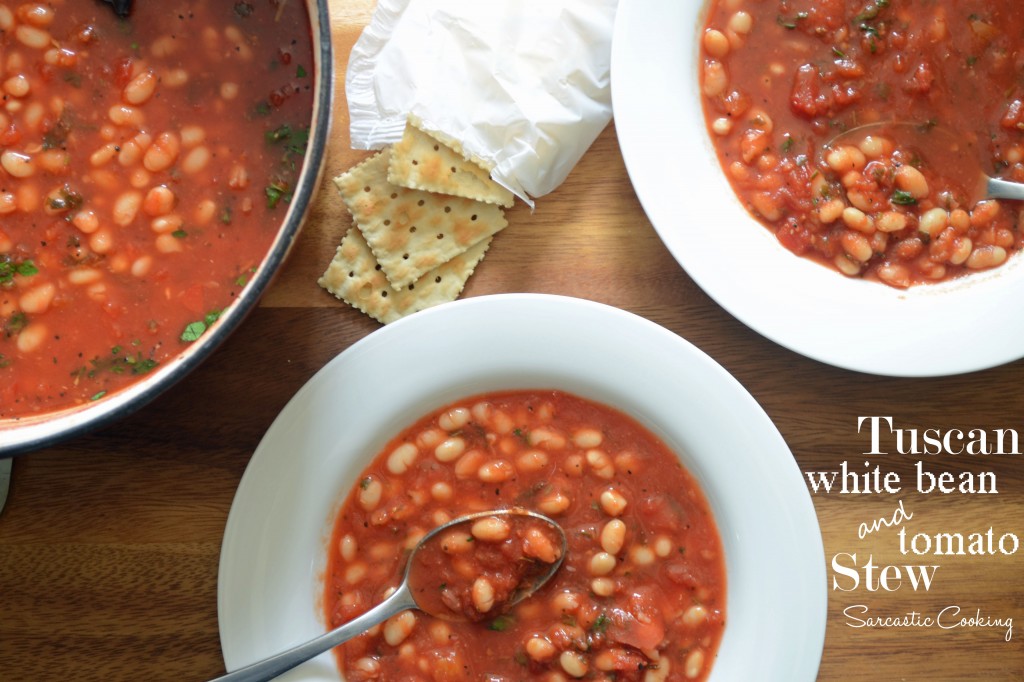 First off, thank you all for your kind words and "talking me off a ledge", so to speak, the other day. I am glad that all new moms have these panicky feelings. Just to give you a quick update on a few of my panic-inducing issues; the dresser is surprisingly on its way and I finally washed and organized all the baby clothes!
Now that the baby clothes are all clean and organized, I am having a frightening thought go through my head. "What if the baby ends up being a girl?" But, my non-pregnant/non-crazy part of my brain is making me take a deep breath and not think about that now.
OK, off of baby stuff and on to soup!
Last Linkin' Weekend, I shared my excitement over soup season finally being here. I love soup. In fact, my freezer is full of five different soups right now. It is just a little squirrel-like habit I have that helps me prepare for winter.
This past month, at least once a week, has been soup and a BLT/grilled cheese night. Soup is so easy to make that I never buy canned soups anymore. I am also getting around to getting away from buying canned beans too!
This recipe I used dry cannellini beans, but if you are still all about cans for convenience, go ahead and use a can or two in this recipe and save yourself some time. Don't worry. I totally get it. Not everybody has time to soak beans overnight.
I want to call this a soup, but because the beans soak up some of the cooking liquid, it turns out to be more of a heartier stew. It is totally gluten-free and vegan AND good for you! Make it and start squirreling away soups with me!
Oh, and what makes it Tuscan? I have no idea. I just liked the way that sounded!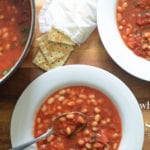 Tuscan White Bean and Tomato Stew
Cook Time
1
hour
30
minutes
Total Time
13
hours
30
minutes
Ingredients
16

Ounces

Dried Cannellini Beans

7

Cups

Water

15

Ounces

Canned Diced Tomatoes

32

Ounces

Canned Crushed Tomatoes

1

Cup

Vegetable Stock

1

Tablespoon

Salt

½

Tablespoon

Black Pepper

1

Clove

of Garlic

grated

2

Tablespoons

Chopped Fresh Rosemary

3

Sprigs Fresh Thyme

¼ - ½

Teaspoon

Crushed Red Pepper Flakes

2

Tablespoons

Chopped Fresh Basil

2

Tablespoons

Chopped Fresh Parsley
Instructions
The night before you want to make the soup, rinse the dry beans under cool running water in a colander. Pick out any discolored or odd looking beans. Add the beans to a large stock pot or Dutch oven. Cover with the seven cups of water and let sit overnight.

When ready to cook the beans and soup, add the cans of tomatoes to the pot along with the salt, pepper, crushed red pepper flakes, and garlic. Give a stir. Bring the pot to a slow simmer over medium/low heat. Cover with lid. Simmer the soup for an hour.

After an hour, add all of the fresh herbs to the pot. Simmer for another thirty minutes until the beans are tender.

Serve soup with a dash of heavy cream if you want to be unhealthy and serve alongside your favorite sandwich. Soup can be stored in an airtight container and frozen for up to a month.
Recipe Notes
If you want to substitute canned beans, use at least two 15 ounce cans. Also only use four cups of water in the recipe and cook the soup for forty five minutes instead of an hour and a half.
PS Happy Halloween to you Halloween lovers out there. Me, I say bah humbug to the whole thing, even though I will be handing out candy to the neighborhood kids out of fear of an egging.