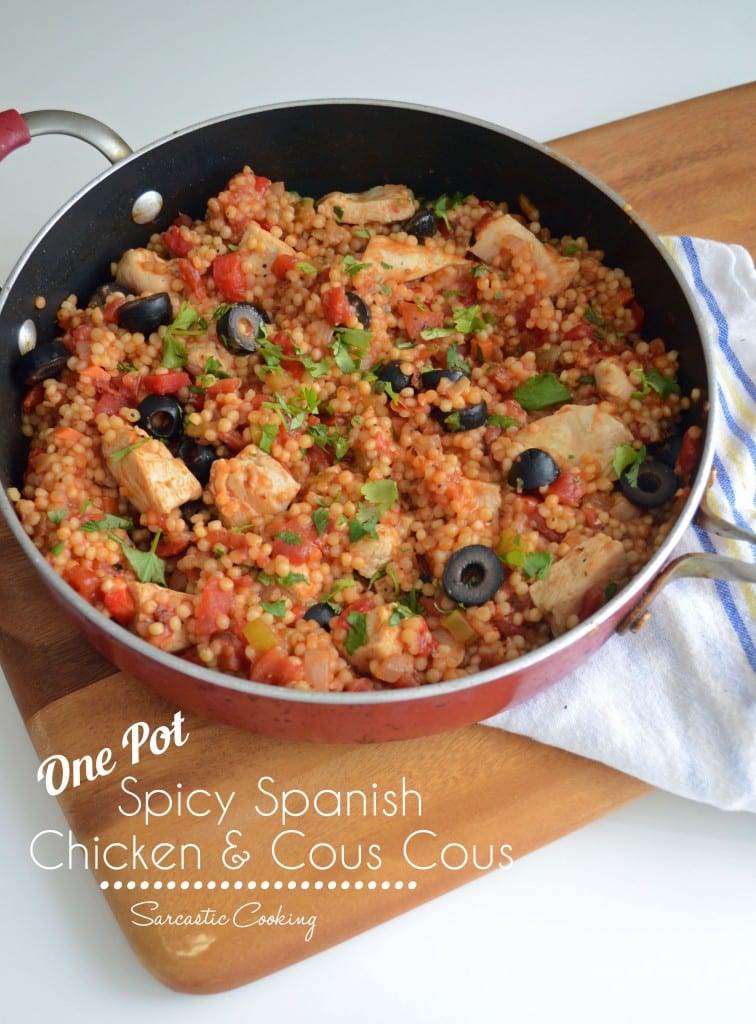 For quite some time my mom has complained that the one problem with my site is that not everybody wants to spend two hours making dinner or baking bread from scratch. People ain't got time for that! And for some time, I just shrugged her off and kept doing what I have been doing, making recipes I want to make.
But, like with most things in life and even though it pains me to admit this, I have come to discover my mom was right. I ain't got time for two hour dinners or baking bread or pizza dough from scratch right now.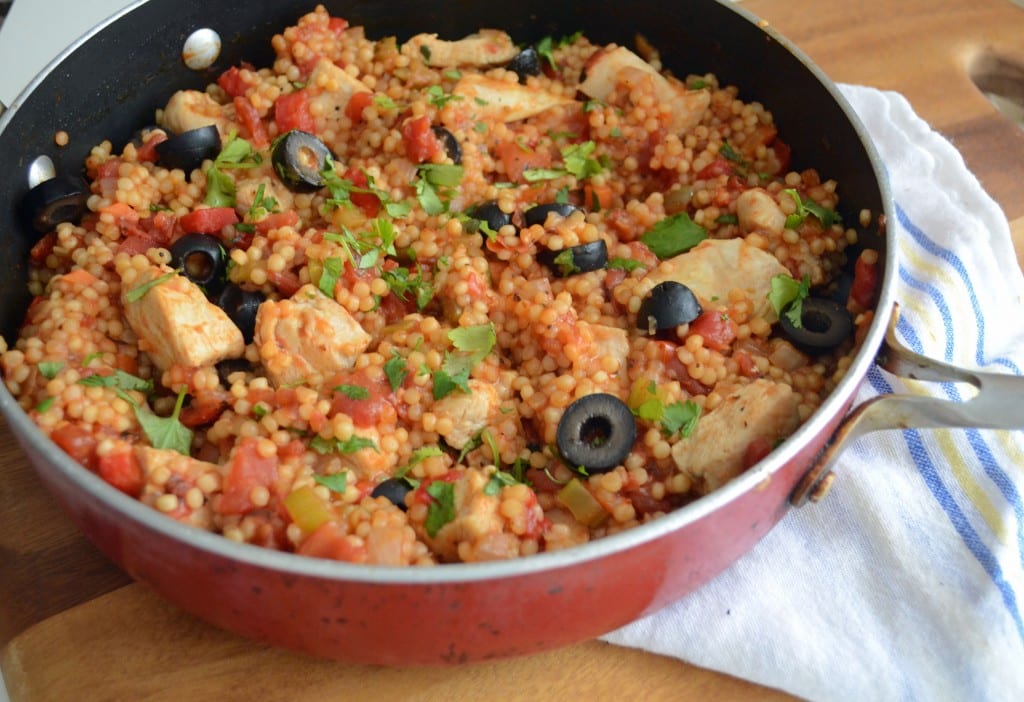 I hope this phase with Mr. Ticking Time Bomb every time around dinner won't last forever. I will say that it has made me become a craftier home cook. The other day, in a matter of ten minutes while Andy was sleeping, I threw together these killer enchiladas made out of this pork. The only bad thing about that dinner was I didn't have time (the little time bomb was ticking) to let the enchiladas cool so I burned the crap out of my tongue trying to shovel them down.
I am now in search of quick and easy meals that also require little clean up. So get ready for more recipes like this one. Because like I said earlier, ain't nobody got time for that.
One Pot Spicy Spanish Chicken and Cous Cous
Ingredients
1

Tablespoon

Olive Oil

2

Boneless Skinless Chicken Breasts/Thighs

cut into pieces

1

Carrot

peeled and diced

1

Celery Stalk

diced

¼

Cup

Diced Onion

½

Cup

Diced Jarred Roasted Red Peppers

1 ½

Cups

Israeli Cous Cous

2

Cloves

Garlic

grated

1, 15

Ounce

Can Diced Tomatoes with Green Chiles

1

Cup

Low Sodium Chicken Stock

2

Teaspoons

Salt

1

Teaspoon

Black Pepper

½

Teaspoon

Crushed Red Pepper Flakes

Pinch

of Cayenne Pepper

1

Teaspoon

Ground Cumin

1

Teaspoon

Oregano

2

Tablespoons

Fresh Chopped Cilantro

½

Cup

Sliced Black Olives
Instructions
Add olive oil to a large heavy-bottomed skillet and heat over medium/high heat. Add chicken pieces and cook until golden on each side, approximately six minutes. Remove chicken and add to a plate off to the side. Turn the heat down to medium.

Add onion, carrot, and celery to the pan. Sautee for four minutes, stirring occasionally. Add in the garlic and cook for another minute.

Turn the heat to low and add the cous cous. Stir continuously to evenly toast the cous cous.

Pour in the tomatoes and the chicken stock. Add the chicken back into the pot along with the spices. Bring to a simmer over low heat. Cover with a lid and cook for 12-14 minutes. Make sure to stir the cous cous every now and again to prevent sticking.

Turn the heat off. Add the cilantro and olives. Stir to combine and then serve.