Confession: I just mistyped the word popper like three times. I think I have been seeing too many dirty diapers and poop is just on my brain. Sorry. Mom life!
Don't worry; that is the last mention of poop in this post.
Let's talk peppers. Mike and I handle heat differently. I can handle a habanero pepper but sometimes jalapenos with the seeds still in them kick my butt. Mike cannot at all tolerate a habanero pepper but loves jalapenos. The seedier the better. I do not get it.
When Mike and I were on our honeymoon in Mexico, I was eating this ceviche that had diced habanero peppers in it. I asked Mike to try some because I thought it was a good balance of heat and acidity. Mike had one bite and started crying. Literally, tears were streaming down his face. Our waitress came over and made fun of him in Spanish. It was very funny, but so not funny to Mike.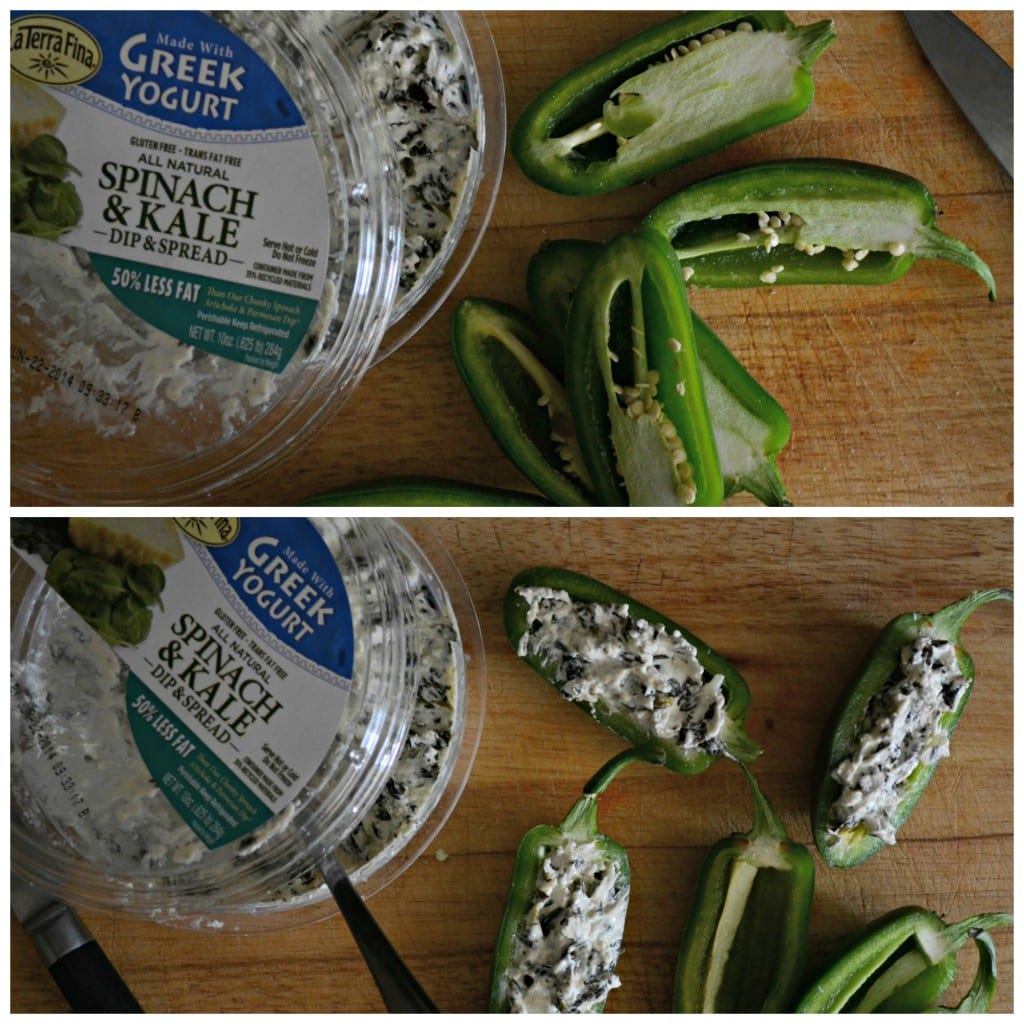 The waitress said the only cure for the heat was a shot of tequila. Why she brought one for me too, I have no idea. Maybe to get over the stigma of being at a table with the guy who is crying. Who knows.
A few weeks ago, Mike and I were out at one of our local neighborhood haunts and he really wanted to order jalapeno poppers. I usually shy away from this because all I can think of is deep fried molten cream cheese. It really doesn't sound too appetizing to me. Also, the threat of hidden seeds scares me. But, I was feeling generous and nice so I let Mike have the final call on the app and he went with the poppers.
When they came out, I was happy to see they were baked and the amount of filling seemed totally proportionate to the amount of pepper. I did get a few seeds, but it was worth it because the little lightbulb went on in my head and I knew I had to remake these for you guys.
Lucky for me, one of the sponsors of The Bachelorette Party, La Terra Fina donated all these amazing dips for me and Stephie to try. (Psst they are also going to be giving some away in our huge giveaway in a few weeks!) I used the Greek yogurt based dip to keep this skinny. Each popper is under 100 calories!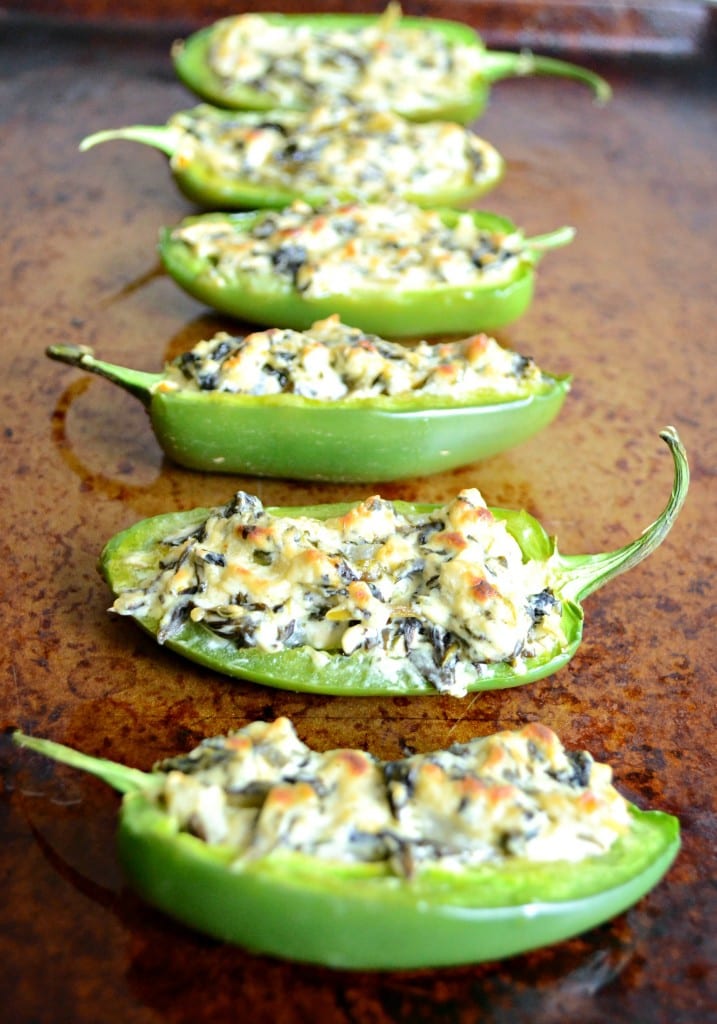 You can have what feels like an indulgent snack or appetizer and not feel guilty about it. This is the perfect snack to munch on while you enjoy the drama only a house full of grown ass men chasing after the same woman could supply.
See you all for #TheBacheloretteParty tonight on twitter, right?!?!?!
Meatless Monday: Skinny Jalapeno Poppers
The perfect ratio of creamy Greek yogurt based filling to spicy pepper in each bite!
Ingredients
½

Cup

La Terra Fina Greek Yogurt Spinach and Kale Dip

3

Jalapenos

Drizzle of Olive Oil
Instructions
Preheat your broiler to low.

Slice each jalapeno length-wise. Leave the stems on because they make a perfect handle. Remove the seeds.

Add about 2 tablespoons of dip to each pepper. Place the peppers filling side up on a baking sheet. Pour a light drizzle of olive oil over the peppers.

Broil for ten minutes until the top gets lightly golden and the peppers are slightly tender.

Serve warm.
Disclaimer: While I was given free product as a part of The Bachelorette Party series, all thoughts and opinions expressed are solely my own.