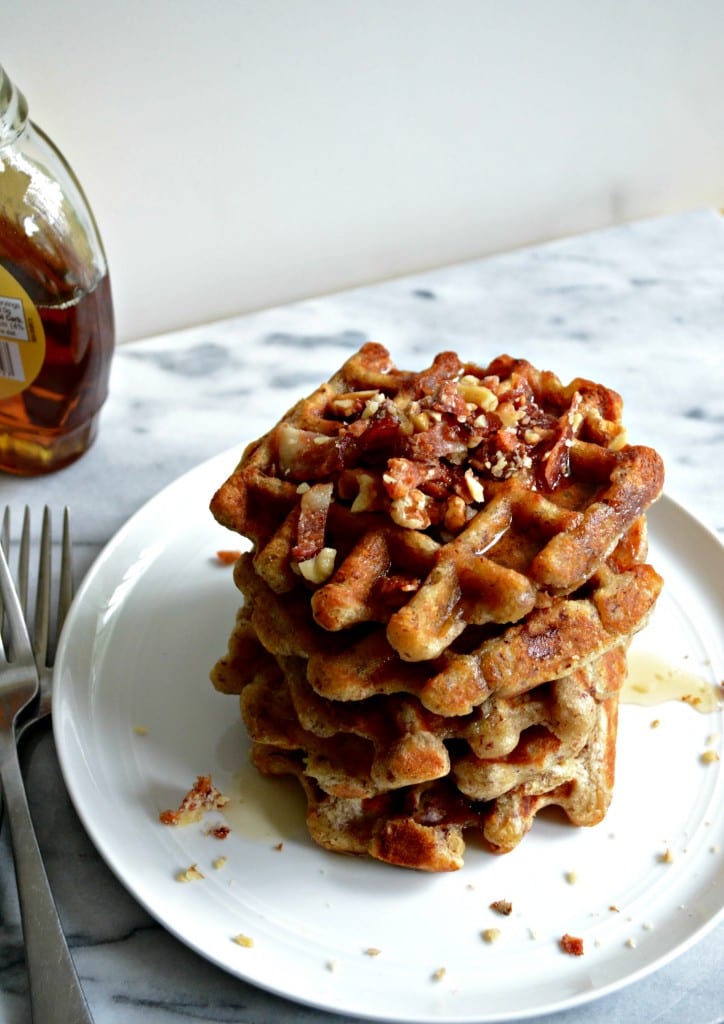 You Guys: "Hey Stef, where have you been all week? Did you go on a summer vacation to some tropical place?"
Me: (bows my head in shame) "I actually spent the week binge watching Orange is the New Black."
You Guys: "Really? That's all you did?"
Me: "Yep. Pretty much."
You Guys:  (silence)
Me: "Yep."
So, yeah, that pretty much sums up my week. I mean, I took care of Andy and all too! Plus, it was rainy so I really couldn't do recipe development because I only take pictures in natural light and well, there wasn't any at the time. I was on a TV binge watching shame spiral. This is America's new drug of choice and I, my friends am addicted!
When I finished OITNB, I realized I had to catch up on my other shows (of which there are too many to list) that I missed while I was immersed in OITNB and not showering and wearing the same pair of yoga pants for three days straight. I am only telling you my shameful truths in hopes that I will never let all this happen again.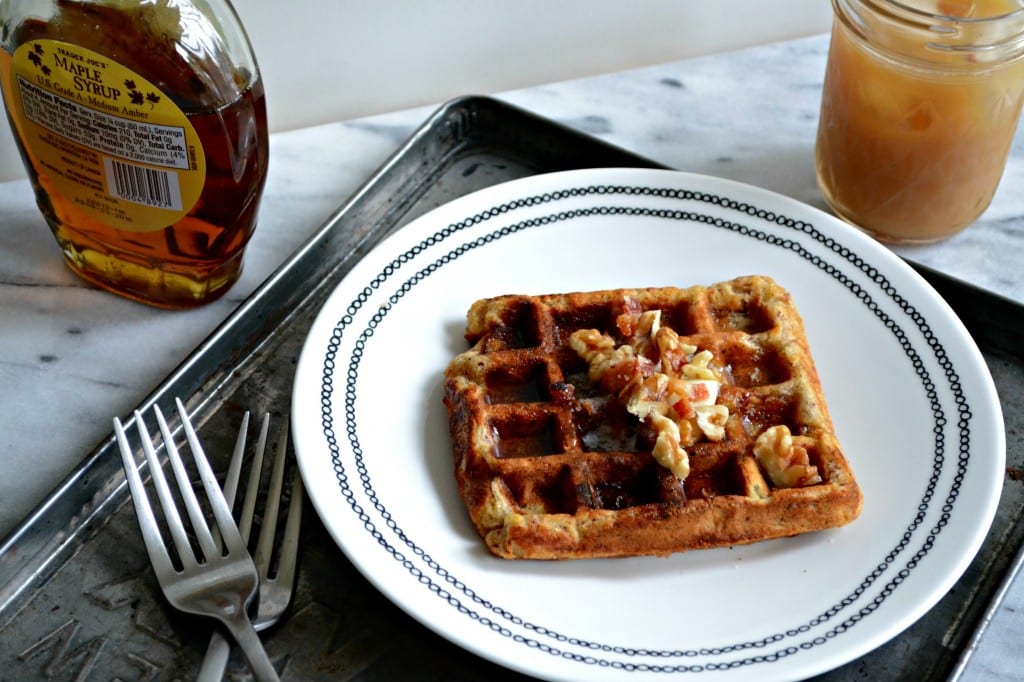 At least for a few weeks or so.
Yesterday, in an attempt to make up for the fifteen hours of my life I lost to that crazy show, I busted my butt during Andy's nap times and was a good blogger. I made four new recipes, photographed them, emailed people to let them know I was alive, commented on friends blogs, and I SHOWERED!!! I'm back baby!
We will see how long this lasts. Am I right?
One of the amazing recipes I thought up whilst wondering what the outcome of the Taystee and Vee conflict would be or if Alex was going to get back with Piper or if Nicky was going to do drugs again… Sorry, I got sidetracked. I thought up this super awesome waffle that I know you guys are going to love.
Hope this stack o' waffles makes up for the life I missed this past week.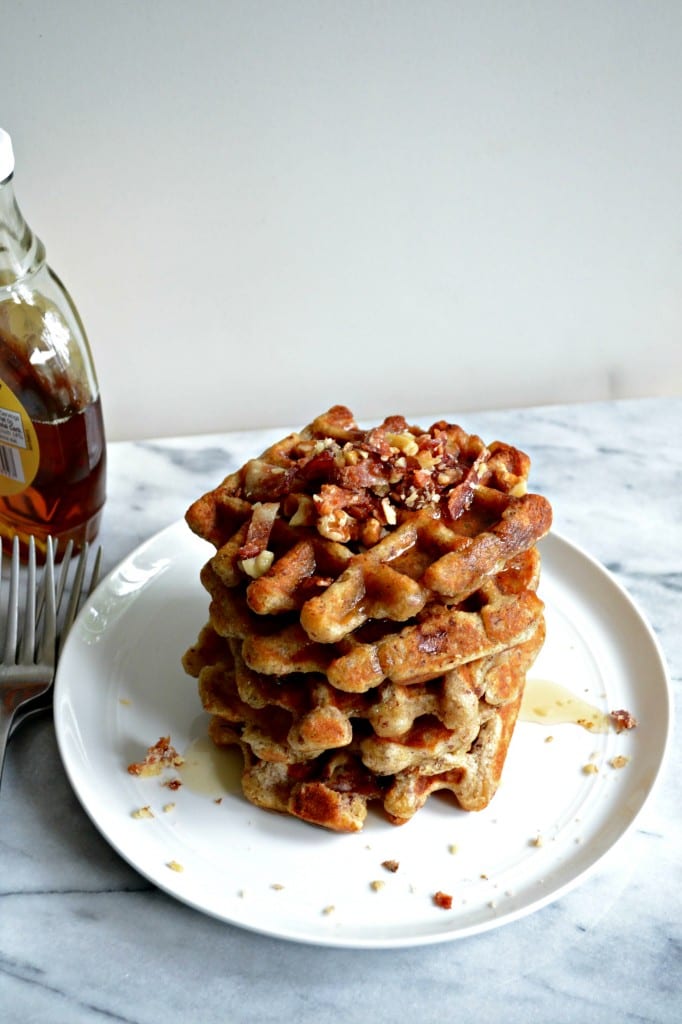 Bacon Banana Nut and Oat Waffles
Hearty homemade waffles studded with bits of bacon, bananas, and chopped walnuts!
Ingredients
5

Strips Bacon

2

Teaspoons

Light Brown Sugar

1

Cup

Milk

room temperature

¾

Cup

Buttermilk

room temperature

1

Teaspoon

Pure Vanilla Extract

3

Tablespoons

Melted Coconut Oil

3

Tablespoon

Pure Maple Syrup

2

Bananas

mashed

1 ½

Cup

All Purpose Flour

¾

Cup

Hazelnut Meal/Almond Meal

1

Teaspoon

Baking Soda

1

Teaspoon

Baking Powder

½

Teaspoon

Salt

1

Cup

Walnuts

chopped

½

Cup

Old Fashioned Rolled Oats

½

Teaspoon

Cinnamon

½

Teaspoon

Nutmeg
Instructions
Preheat oven to 375 degrees F. Line a baking sheet with foil. Arrange bacon on lined sheet. Sprinkle each strip of bacon with a little bit of brown sugar. Bake in the oven for 12 minutes, until crisp. Once cooked, chop and set off to the side.

Combine the milks, coconut oil, and maple syrup in a large measuring cup. If you see the coconut oil start to harden once combined, just heat the mixture for a few seconds in the microwave.

In a large mixing bowl, mash the bananas. Add the wet ingredients from the measuring cup into the bowl with the bananas. Mix.

In a medium mixing bowl, whisk together the flour, meal, baking soda, baking powder, salt, cinnamon, and nutmeg. Mix in the chopped bacon, walnuts, and oats. Add all the dry ingredients into the wet ingredient bowl. Mix using a rubber spatula or wooden spoon until you do not see any flour bits. Let rest while the waffle iron heats up.

Make sure the waffle iron is well oiled or greased with butter or nonstick cooking spray before adding batter.

Add about 1/3 of a cup to make one waffle. Cook according to your specific waffle iron's manufacturer's instructions. Serve with maple syrup and extra chopped walnuts and bacon!

Waffles will freeze well wrapped in foil for a month. Reheat in the toaster or toaster oven.
Waffle recipe inspired by and adapted from Shutterbean.