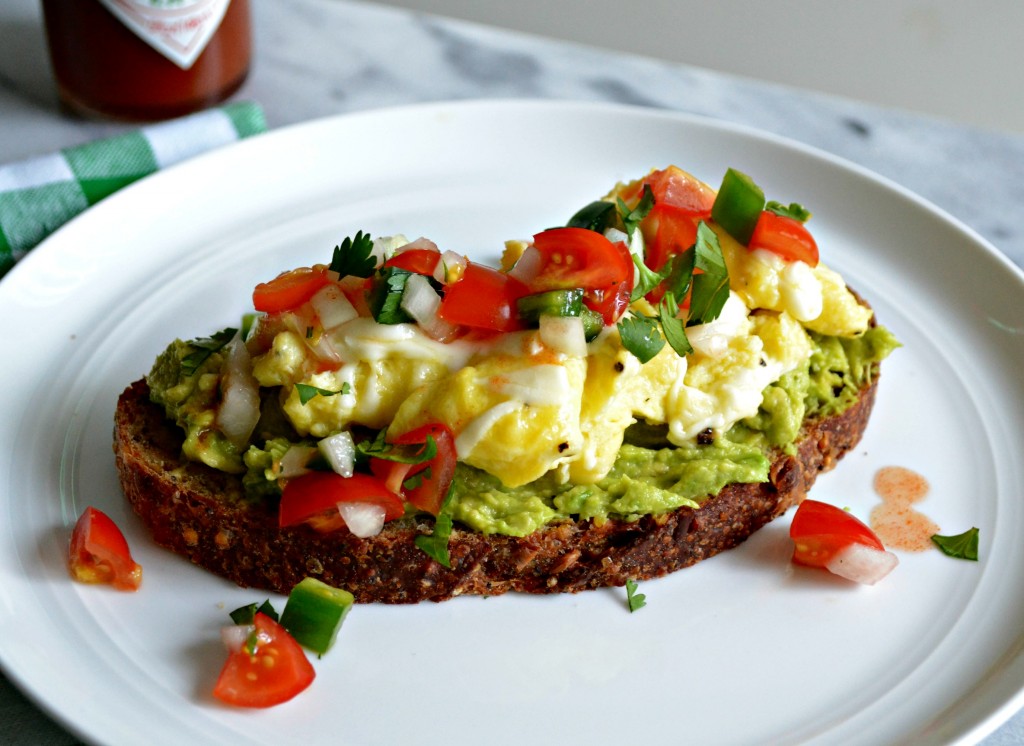 When/if I have time for breakfast these days, I try and make it count. I am the type of person that would rather eat a huge breakfast, have a small lunch, and then fast forward to an average sized dinner. I am like Goldie Locks of three meals a day. I could probably just as easily skip lunch all together but I know that is not a path to a balanced life/diet.
I blame my dad for this annoying breakfast habit of mine. You knew it had to be somebody else's fault and not my own!
On family vacations my Dad would always choose a hotel that included some kind of breakfast in the stay. With three ravenous kids that would eat him out of house and home if he let them, I do not blame him for this choice.
All us kids knew that on vacations we had to fuel up and hit the short order cook line at least twice because this was it until dinner. Granted, dinner was at four and we did have some in room snacks to hold us over. But still, that is a long time to go for kids.
So we would take things from breakfast to go; fruit, bagels, juice, muffins, etc.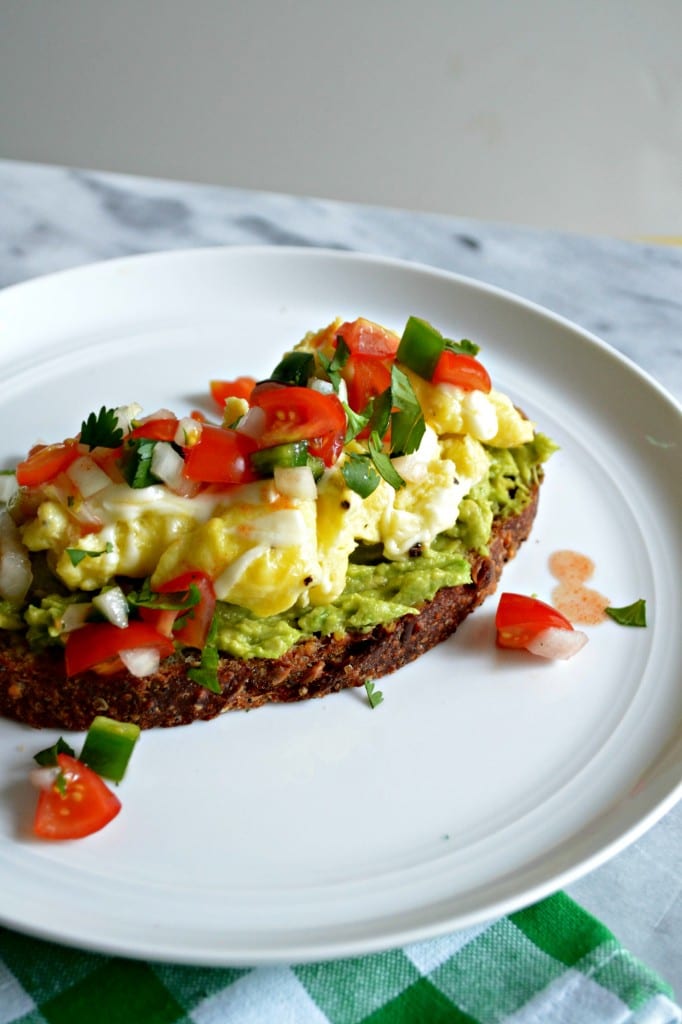 After a few years of this absurd family vacation tradition, I think my mom finally got fed up and insisted we start having small lunches. Maybe she got sick of us whining or she was embarrassed when we left breakfast with a bag full of food for later. Who knows? But, I thank her for stepping in and turning the tide.
When I am home alone and in charge of my day to day meals, I find myself instituting the drill sergeant dad "no lunch" rule. It isn't because I am trying to starve myself or diet. It is mainly because sometimes, coming up with a lunch while trying to get a charming little psycho down for a nap is not on the top of my priority list. Also, I am lazy.
Sometimes, I really am not hungry for lunch. On days like that I have usually polished off two of these  avocado toasts. This is my go to jam. It has the perfect balance of protein, fiber, carbs, and veggies. Plus, it only takes like 10 minutes to throw together. So let's say you wanted to skip lunch and day dream about what to make for dinner. This meal is the perfect thing to hold you over.
Cheesy Scrambled Egg and Pico de Gallo Avocado Toast
The ultimate balanced breakfast all on one slice of toast! Fuel up with cheesy scrambled eggs on smashed avocado toast with some spicy pico and hot sauce!
Ingredients
1

Small Roma Tomato

diced

½

Jalapeno

seeded and diced

1

Tablespoon

Diced Onion

Fresh Chopped Cilantro

Olive Oil

2

Large Eggs

Pinch

of Salt and Pepper

¼

Cup

Shredded Queso Blanco

2

Slices

of Seedy Whole Grain Bread

1

Avocado

Lime Juice/Hot Sauce
Instructions
Combine the diced tomato, jalapeno, onion, and cilantro in a small bowl. Set off to the side for later.

Add eggs, salt, and pepper to a small mixing bowl. Whisk to scramble.

Heat a small skillet over a medium/low flame. Add olive oil. Swirl around pan to evenly coat. Add eggs. Cook, while gently stirring with a wooden spoon/rubber spatula, for five minutes. Add cheese, shut flame off, and cover with lid.

Toast the bread. Slice the avocado in half and remove the pit. Scoop out the flesh from each half. Take half of the avocado flesh and smash it on top of the piece of bread using a fork. Do the same with the other half and other slice of toast.

Add some scrambled eggs to each slice of avocado toast. Top with pico and hot sauce or lime juice. Serve.