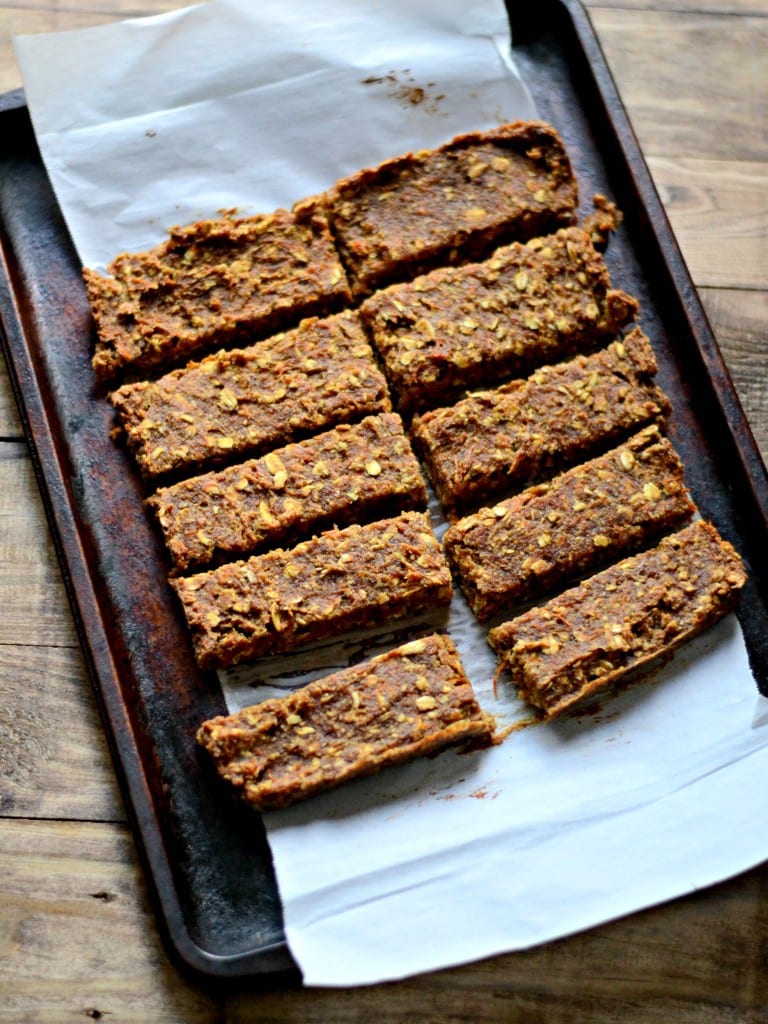 So, yeah, this isn't a Thanksgiving dinner or even Thanksgiving related recipe. Sorry, I'm not sorry. I got my eyes on the prize that is Christmas. Well, more like the day after Thanksgiving. You know when you realize you consumed 5,000 calories worth of food in one day and just on cue your jeans start to feel a little bit tighter?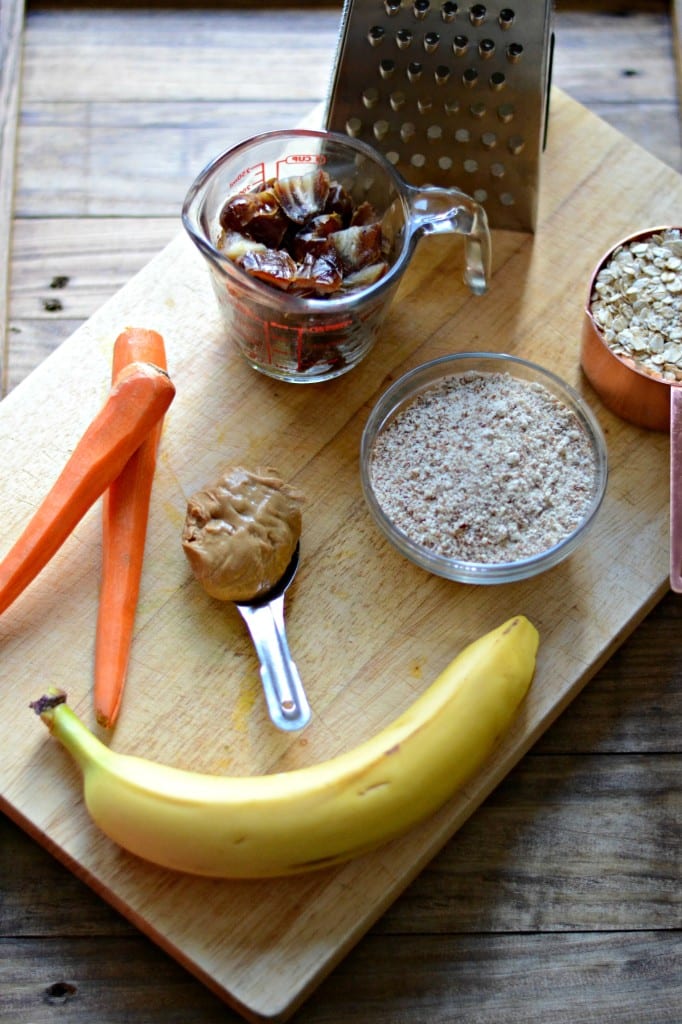 Don't worry if you are like Mike's family, you will burn off all those calories with an entire day of Black Friday shopping. Have you ever been? Do you also consider it a contact sport like Mike's family? I myself have never been. This year we are in the market for a new TV soooo I might be peer pressured to make the 5am trip to the store along with all you other whack-o's!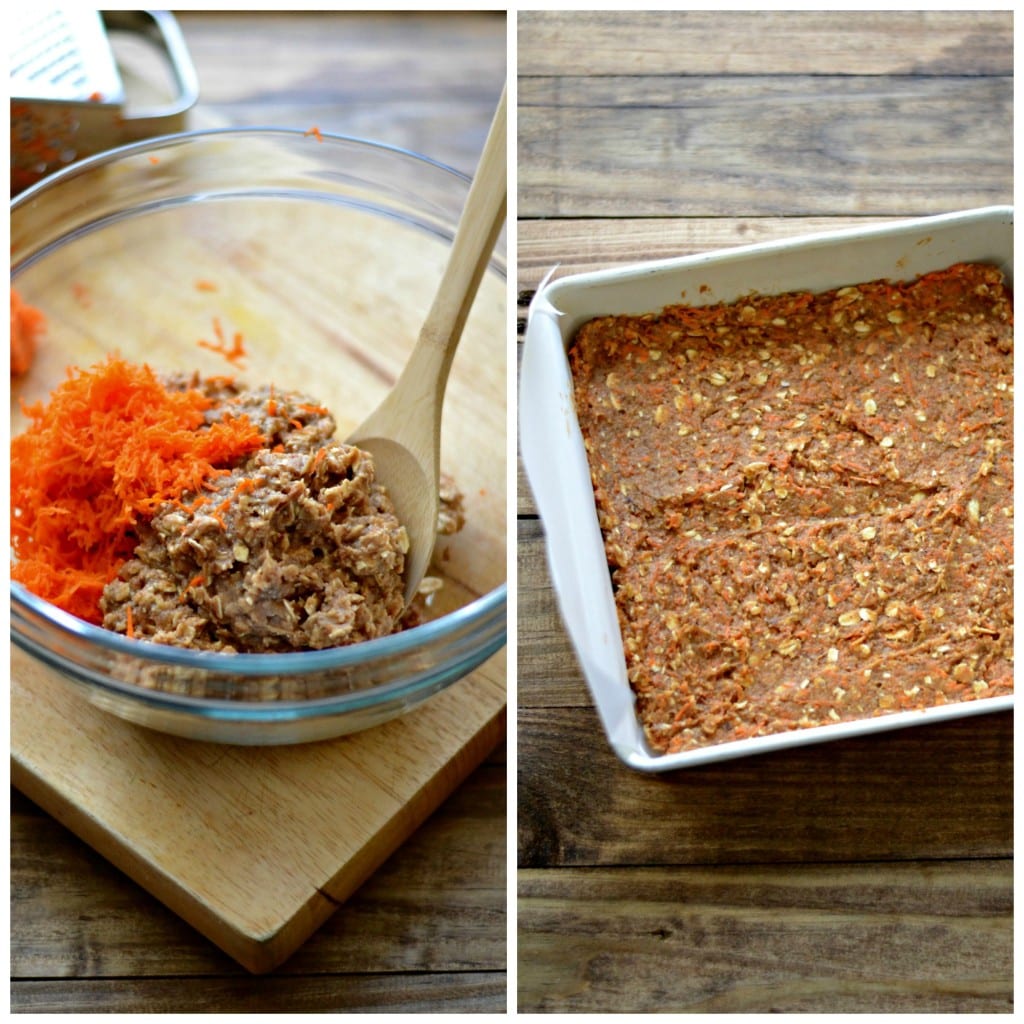 On to the granola bars! These are super easy to make ahead of time and stash in your purse so you have enough energy and don't need to stop shopping even for food!
These will also make you feel super healthy and get rid of that guilt left over from Thanksgiving. Just think of them as the magic eraser of the granola world.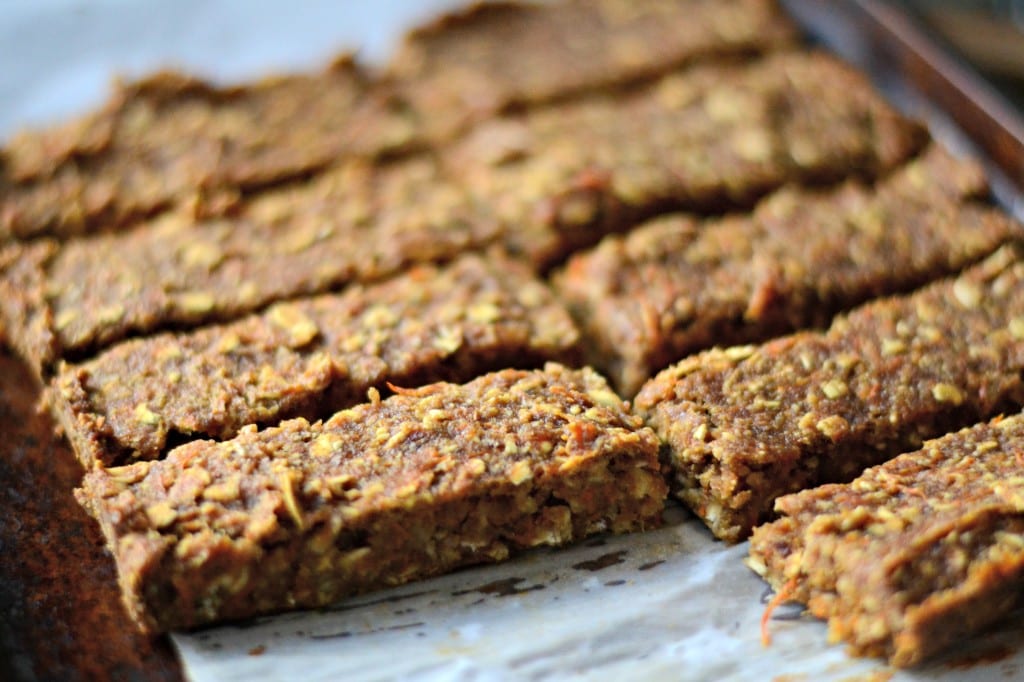 Eh, sound good? Right! So prep these tonight and get ready for a little start over after the smorgasbord of indulgence that is Thanksgiving.
Carrot and Date Granola Bars
Easy, vegan, gluten free, six ingredient granola bars!!!
Yields: 10 Bars
1 Cup, Pitted Chopped Dates
1 Medium, Ripe Banana
2 Tablespoons Peanut Butter
2 Peeled Carrots, finely grated
1 Cup Gluten Free Rolled Oats
¾ Cup Almond Meal
Add the chopped dates to a small bowl, cover with warm water and let soak for ten minutes. After ten minutes, drain the dates and then add them to the food processor. Pulse a few times until finely chopped.
Add the banana and the peanut butter to the food processor, puree until combined and almost smooth. Pour in oats and the almond meal. Pulse a few times until combined and a dough starts to form. Spoon the dough out into a mixing bowl. Mix in the carrots.
Transfer the dough to an 8-by-8 inch baking dish lined with parchment paper. Smooth out the dough to make sure it is even. Chill dough in the refrigerator for at least thirty minutes.
Preheat the oven to 350 degrees F.
Bake the granola bars for 30-40 minutes until golden on the edges. Let sit for 5 minutes in the baking dish to cool slightly then transfer to a wire rack to completely cool. Once cooled completely, cut into one inch by 4 inch bars.
Preparation time:

15 minutes

Cook time:

30 minutes

Total time:

45 minutes