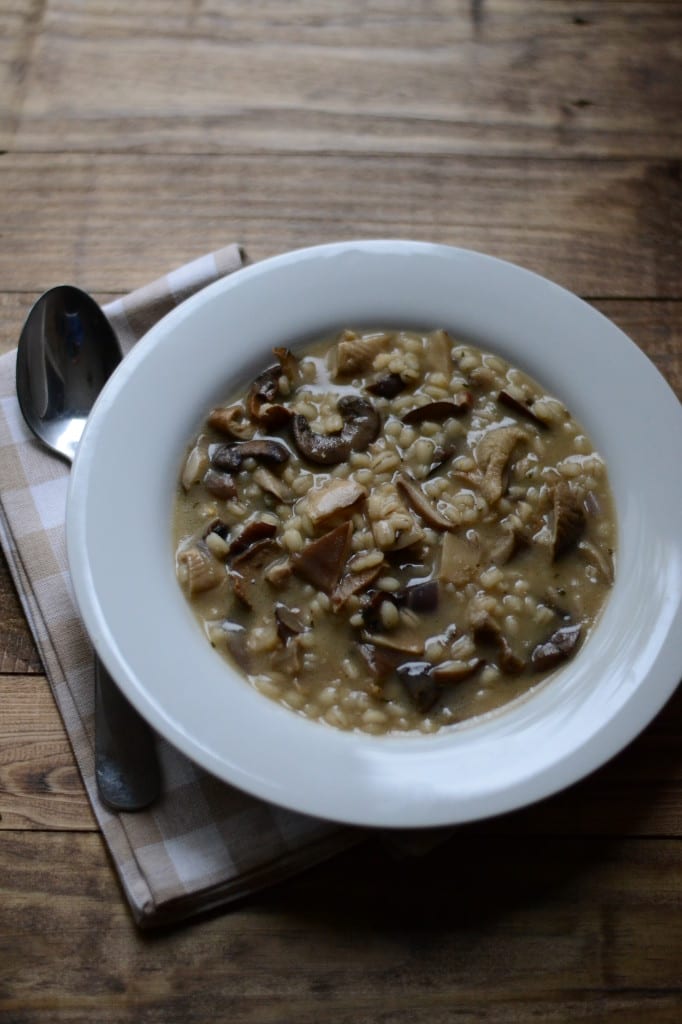 Ummm… I must have a severe case of Mom brain, because I made this recipe and then I kind of got a funny feeling. So, I searched the archives only to see I made this soup before. It was made during the first year of this little old blog. Maybe we just forget I ever mentioned this and chalk it up to really, really loving mushroom barley soup.
Also, not going to lie, my brain is still moving a little slow from the wedding I was in over the weekend. But, again, let's just forget that fact too.
Since, I am all over the place today, I am just going to cut to the chase and share this hearty and filling soup recipe with you all.
I swear my yarns and tales will be back in check for the next post!
Classic Mushroom Barley Soup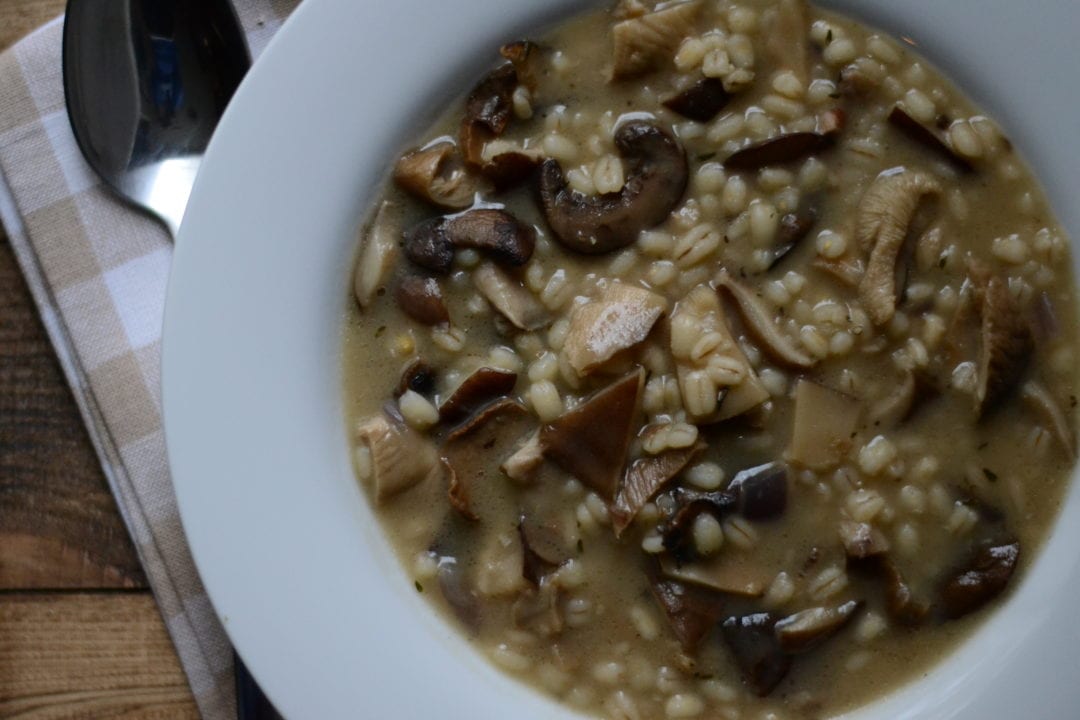 A classic recipe for mushroom barley soup.
4 Ounces of Dried Mushrooms, any kind
3 Cups Boiling Hot Water
¼ Cup Unsalted Butter
¼ Cup All Purpose Flour
¾ Cup Onion, diced
1 Clove of Garlic, grated
1 pint Shitake Mushrooms, cleaned and stems removed
1 pint Baby Portobello Mushrooms, cleaned and sliced into thirds
1/2 Cup White Wine
1 teaspoon of salt
1 teaspoon of pepper
1 Cup Low Sodium Vegetable Stock
½ Cup Pearl Barley
Combine the dried mushrooms and boiling water. Let them sit and steep for at least thirty minutes until reconstituted. Strain out the mushrooms, chop, and set off to the side.
In a large, heavy-bottomed stock pot, melt the butter over medium/low heat. Add the onion and saute for 5-7 minutes until almost translucent. Add the chopped mushrooms and saute another 10 minutes, stirring occasionally. Add the garlic and cook for one minute until fragrant.
Sprinkle in the flour gradually and stir to combine with the butter. Add the wine, stir until combined with the roux. Pour in the mushroom stock along with the vegetable stock and whisk vigorously to combine with the roux. Add the reconstituted mushrooms back to the pot and salt and pepper to taste.
Bring to a simmer over medium/high heat. Add in the barley and cover the pot with a lid. Simmer for thirty minutes until the barley is tender.
Remove lid and let slightly cool before serving.
Preparation time:

1 hour

Cook time:

45 minutes

Total time:

1 hour 45 minutes