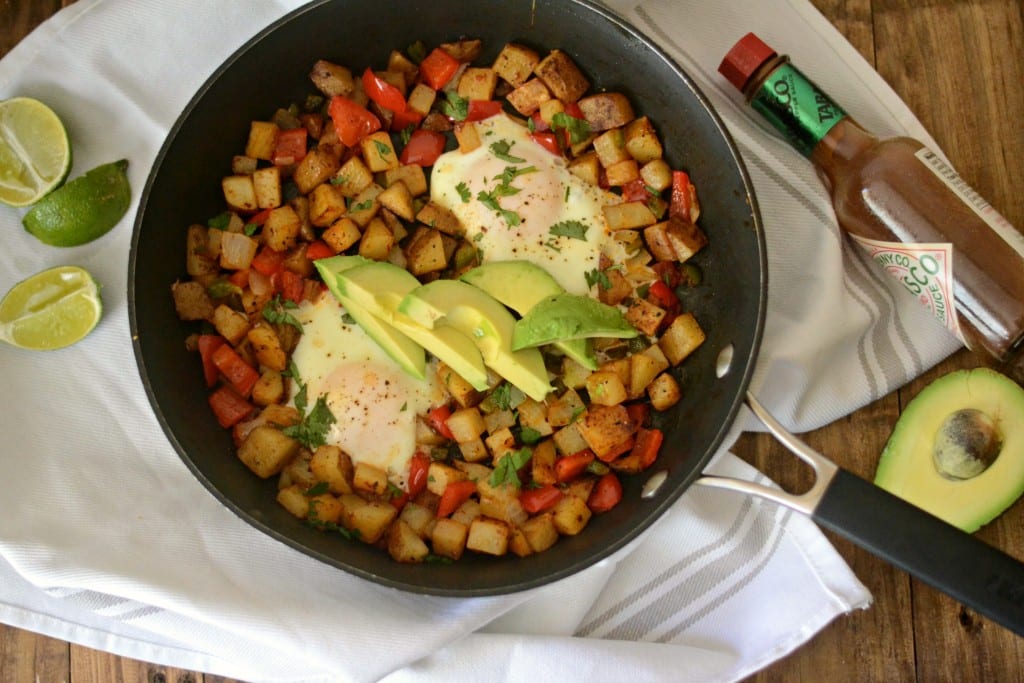 Yeah, it is the holiday season. You probably have your mind on cookies and shopping right? You might be thinking, "Why are you giving us a breakfast recipe in the midst of high baking season?" Well, my friends, the reason is that #1 you gotta eat breakfast and #2 this is the season of hosting out of town guests. Out of towners loooove a good breakfast spread put together by their host/hostess. 
I have never been host to out of towners. Luckily, with baby two coming in three days, all our spare rooms and beds are occupied. So, you wanna come over and stay here you will be sleeping on either a love seat or a couch. Both look suuuuper inviting, but lemme tell you, they are deceptively uncomfortable. Just a little PSA, never get a couch with only two cushions. When you try and sleep on it your butt sinks into the crack and all the way to the springs. Not awesome.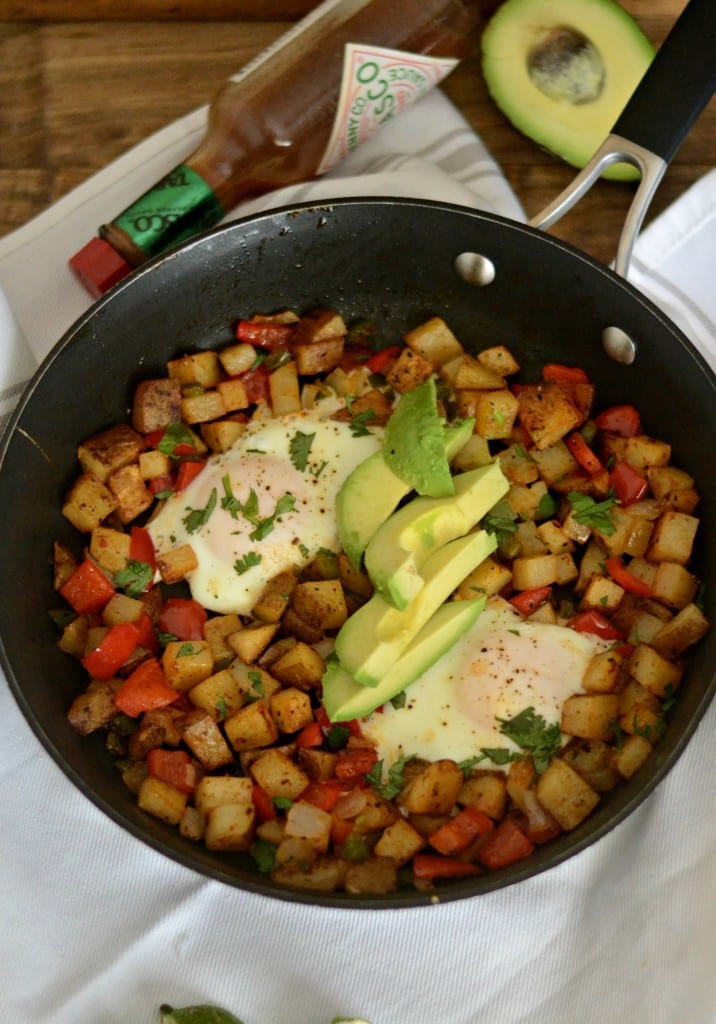 Anyway, breakfast hashes are easy to make for a crowd. I love a good hash, evidence in this recipe and this recipe. You just do some chopping, throw it in a pan, and cook until crisp and golden. You might need another pan or two for eggs or bacon if you like. I found with this recipe, it was easy for me just to crack the eggs right into the pan with the potatoes. Less mess. I like less mess.
Whether you are hosting or not, this hash will be great for any no fuss meal. Give it a go this holiday season. You have seen and probably eaten enough cookies already. Am I right?
Related posts: