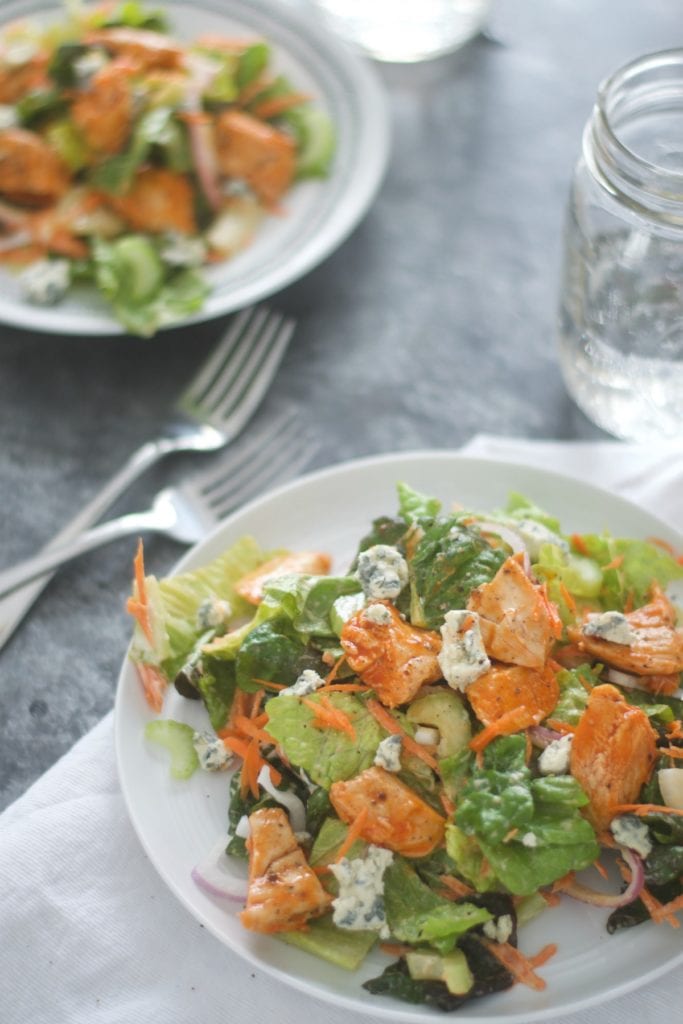 You know the great thing about Buffalo Chicken season? Oh yeah. It has its own season. It starts the weeks leading up to the Super Bowl. Well, once that game is over and you think you'll never want to chug a gallon of Buffalo sauce again, March Madness starts. Welcome back all things dippable and fried, and coated in buffalo sauce. If you don't want to go the route of fried wings, then this healthy and light buffalo chicken salad is for you.
In our house, buffalo chicken time is pretty much all the time. I make buffalo chicken pizza, boneless buffalo wings, and buffalo chicken french bread all the time. I also may have a less strict "diet" than some of you still sticking to your Whole30, round 2. I am proud of you BTW. This salad right here is the only way I can legit get Mike to eat a salad. Scratch that. I ate the salad as a salad. I placed mike's portion of salad into a large spinach tortilla and THAT was the way his salad was delivered.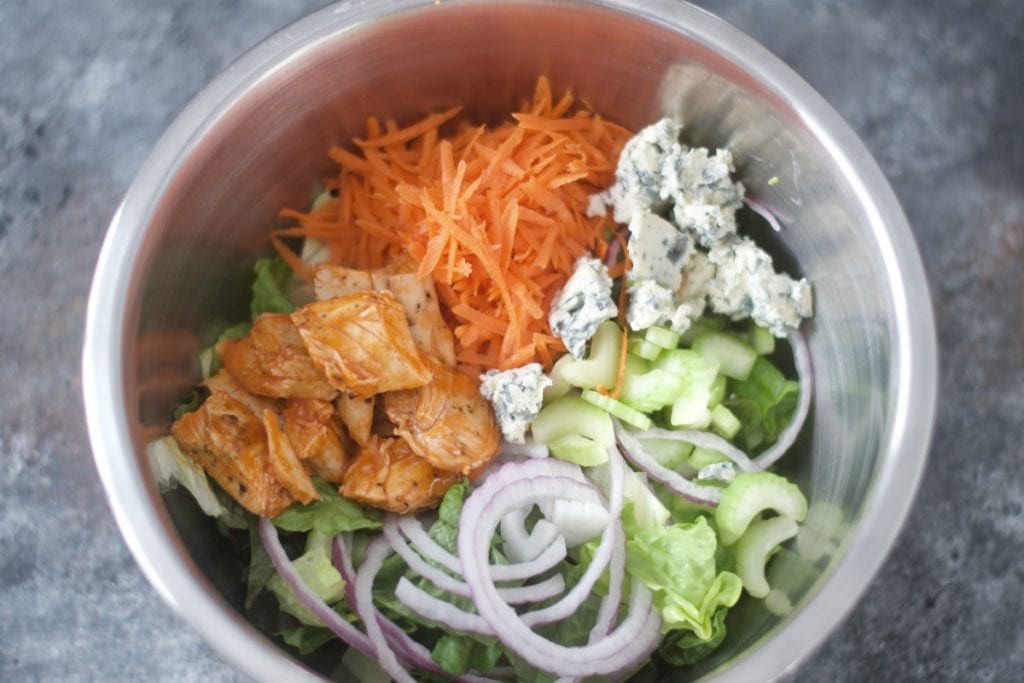 I am only a simple woman, not a super hero. It is a step in the right direction at least.
My kids on the other hand… Yikes. When will they go back to eating the meal I make for the family? Ugh! That's a whole different story for another blog post.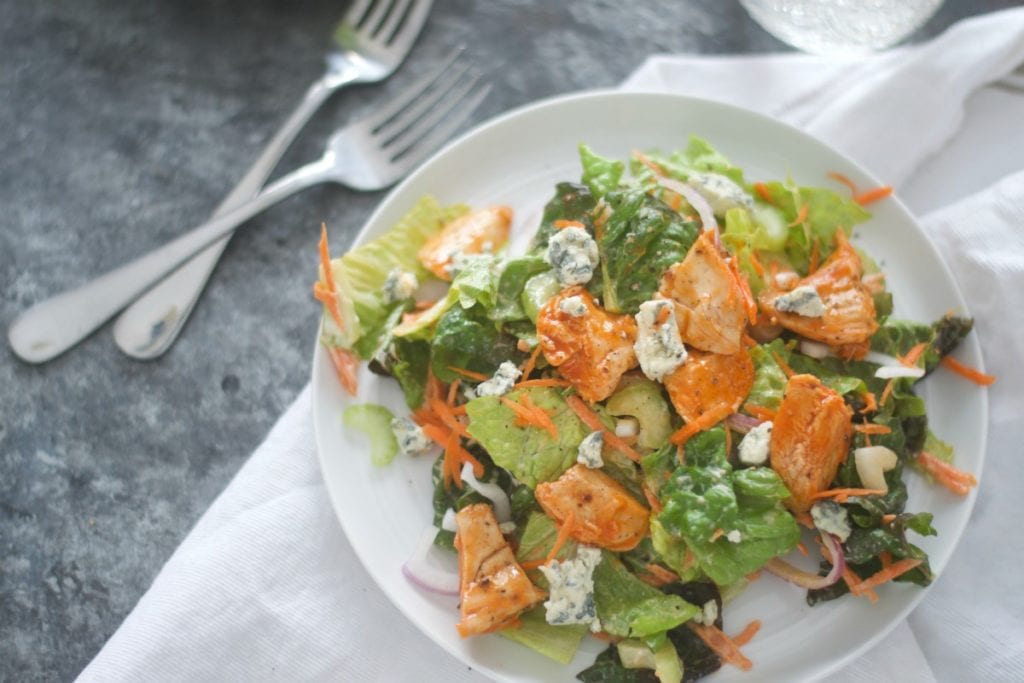 Me on the other hand, I love variety. I love salads. I love to prep a big salad during nap time and then eat it for dinner later. It is so easy. That's why my dreamy salad nights happen when Mike is working late. I even sneak a few of the tater tots I make for the boys while they aren't looking. Balance, people.
This salad though, is the low calorie take from The Dude Diet cookbook. I cannot stop with this cookbook. It speaks volumes that my dude actually likes all the recipes from the book (Shhh…don't tell him he is secretly eating healthy). Yeah, buffalo chicken, we know that's awesome. This creamy Greek yogurt dressing with a smidge of cumin is genius. I may or may not have just licked it off the spoon.
Related posts: